Award Winning Hotel Makes Bold Design Move with Escea
When the lobby of Wellington's famed Bolton Hotel was to be refurbished, the owners knew they wanted to create an atmosphere that was warm and inviting for hotel guests.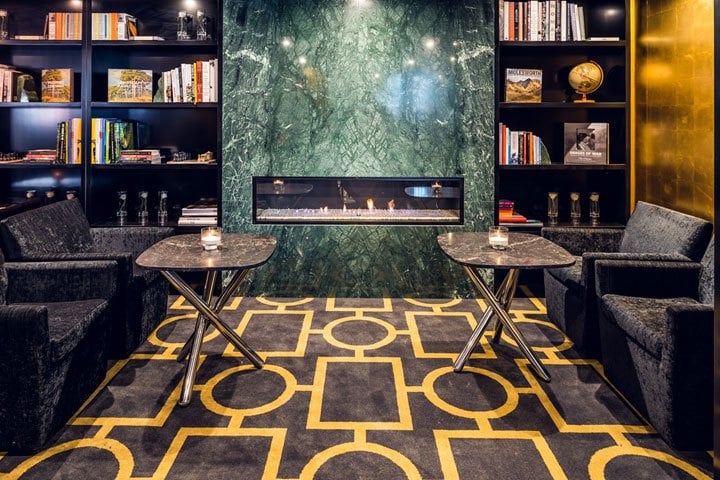 The new lobby was designed by interior architect Stewart Harris of Macintosh Harris, who also designed the original Bolton Hotel when it was built in 2005. An independent privately owned hotel, the Bolton won the TripAdvisor Travelers Choice Award five years running, and prides itself in being at the forefront of technology and innovation. The hotel recently installed iPad minis into every guest room with a custom built App containing hotel information, and are currently in the process of moving to a paperless system where check in and out is done via iPads in the hotel lobby.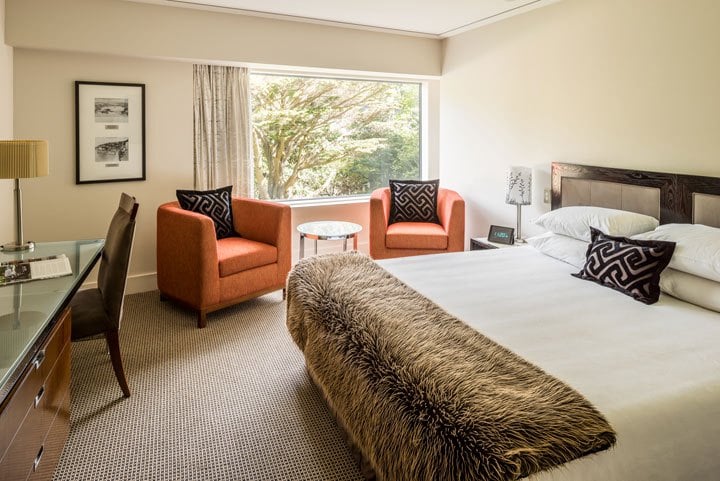 With the process-related advances in motion, space in the lobby was able to be freed up, and the new design took the seating capacity in the room from 23 to 50.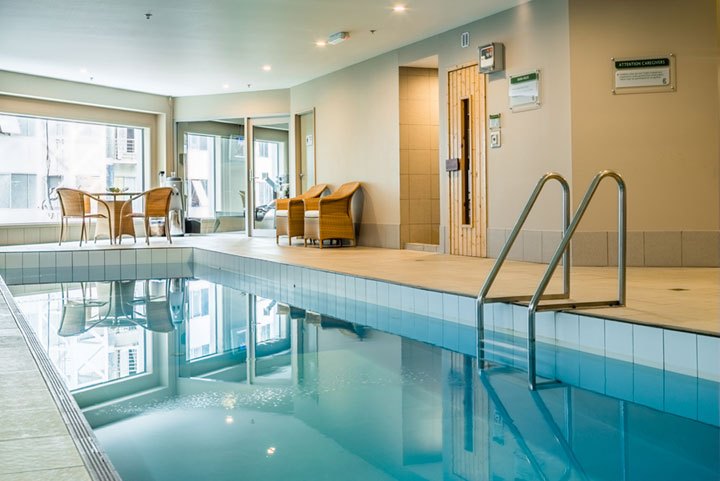 The Bolton's lobby is the heart of the hotel, and in considering the new design, Harris and the owners agreed that room had to be functional in order to process guest bookings, but warm in ambience to make guests feel at home in the space.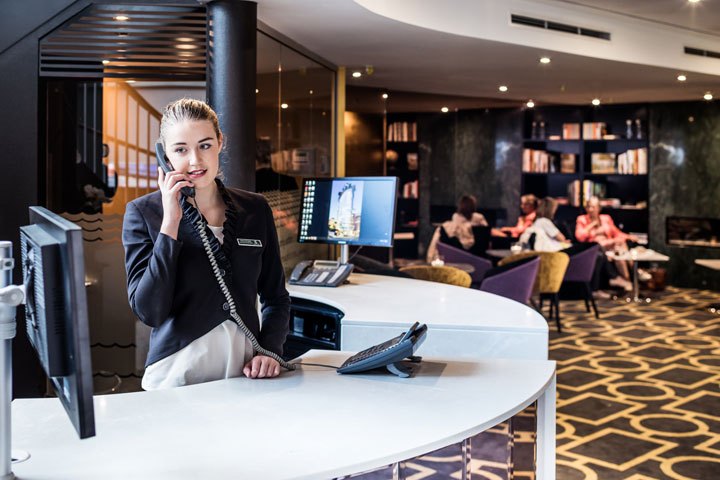 With a combination of plush velvet, marble stone and chrome details, the lobby looks grand and elegant, but the addition of a warm colour palette makes it feel inviting. Guests are invited to take a seat in the lobby, and cosy up to the warmth of the Escea DX1500 gas fireplace that features in the middle of the room.
The DX1500 was the perfect choice to create a sense of ambience in the lobby and warm the large space. Able to capture 90% of the available heat and return it back into every corner of the room through Escea's Multiroom Technology, the DX1500 gas fireplace is both powerful and efficient.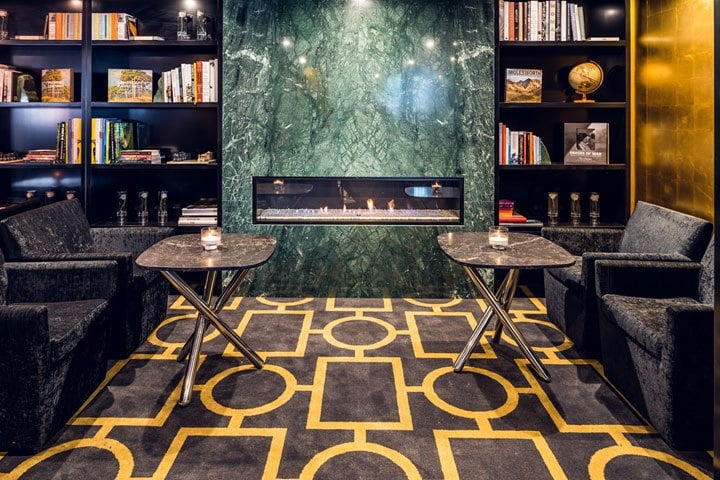 The Bolton hosts a large number of international guests, and so great care was taken to ensure there was a subtle New Zealand theme throughout the lobby. One of the ways this was communicated was through the choice in fireplace surround, a forest green stone that represents New Zealand greenstone – a type of jade found only in New Zealand and considered sacred to Maori people.
As the stone wall surrounding the fireplace was a work of art, Harris selected the Frameless option for the DX1500, with White Coals for the fuelbed.
"The feedback from customers has been overwhelmingly positive" says Warwick Angus, the Bolton Hotel's Managing Director. "The new lobby and the lounge area which incorporates the Escea fire is a significant and major improvement to our lobby. We are delighted with the finished result."