How to Add a New fireplace, but Keep your Home's Character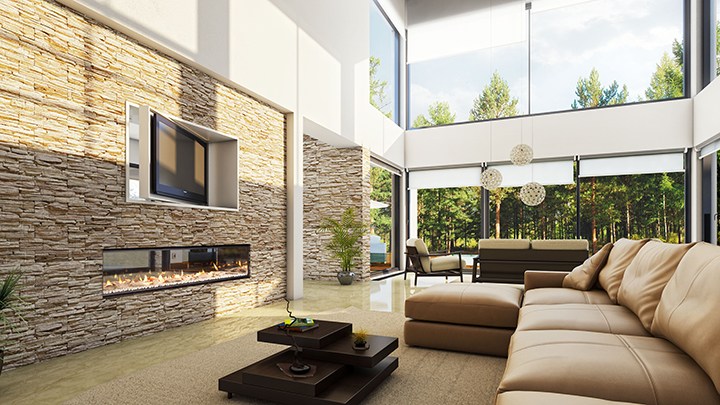 Think replacing your wood fireplace with a modern gas fireplace means losing character? Think again!
We give you eight examples of how you can work a modern gas fireplace into your character home and still make it work. I believe that's called having your cake and eating it too…
1. Work with your existing fireplace features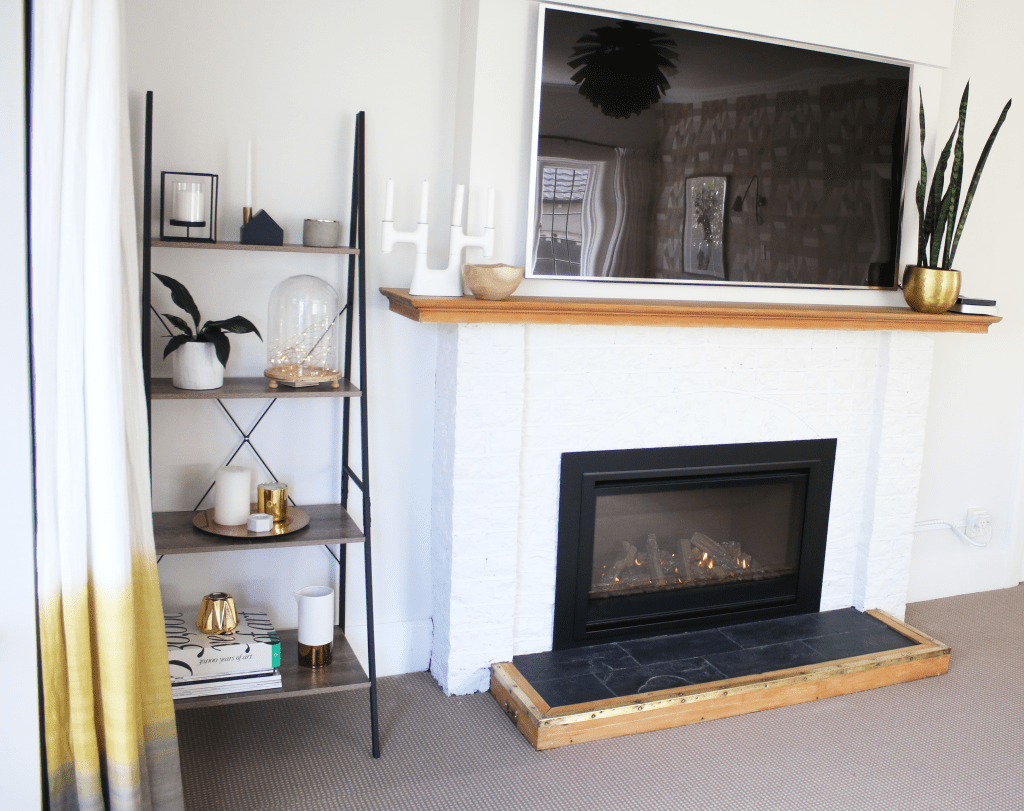 Just because you're replacing the fireplace doesn't mean you have to start from scratch. Here, the owners have teamed an Escea DF960 with existing brick surround and given it a fresh lick of white paint. The tile hearth remains the same and blends perfectly with the black fascia. The perfect mix of old and new.
2. Go with a traditional fuel bed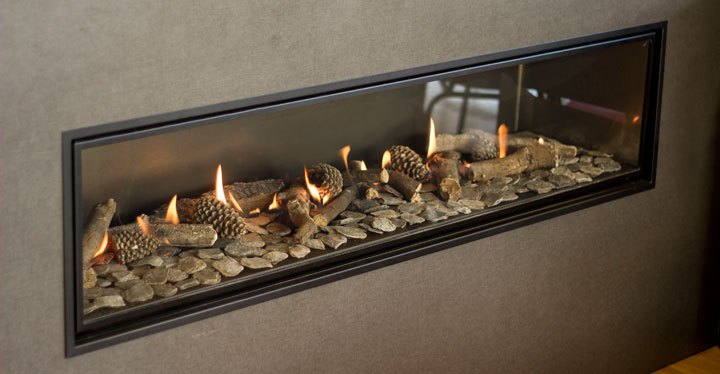 Some people love the high end and contemporary Crystalight look for their fuel bed, while others might go for the more traditional look such as this fuel bed – Woodland Selection. We love how in this example the sleek frame contrasts with the rugged, earthy fuel bed. Character not only intact, but accentuated.
3. Try a straight and simple retrofit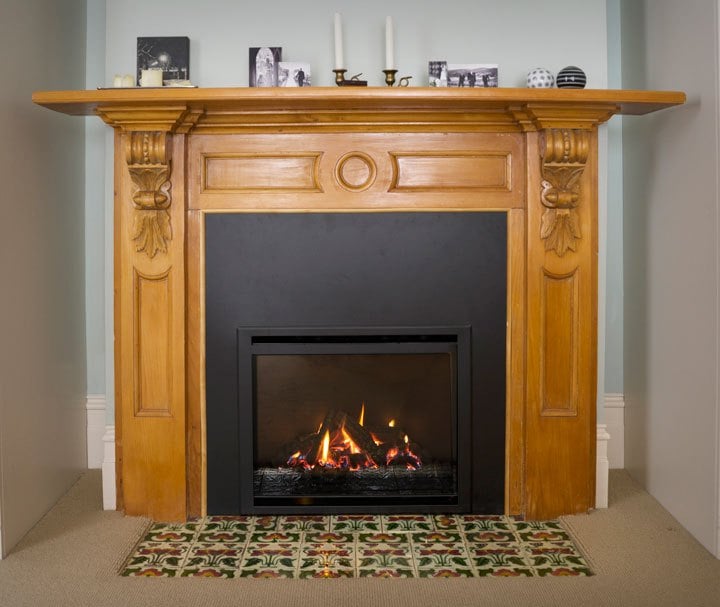 Swapping out your existing open fireplace with a new gas one doesn't have to mean major renovations. Here you can see an Escea DF700 has replaced the old one with no other changes to the surround at all. The small dimensions of the DF700 make it easy to install in existing chimneys and the perfect retrofit fireplace.
4. Classic, with a modern twist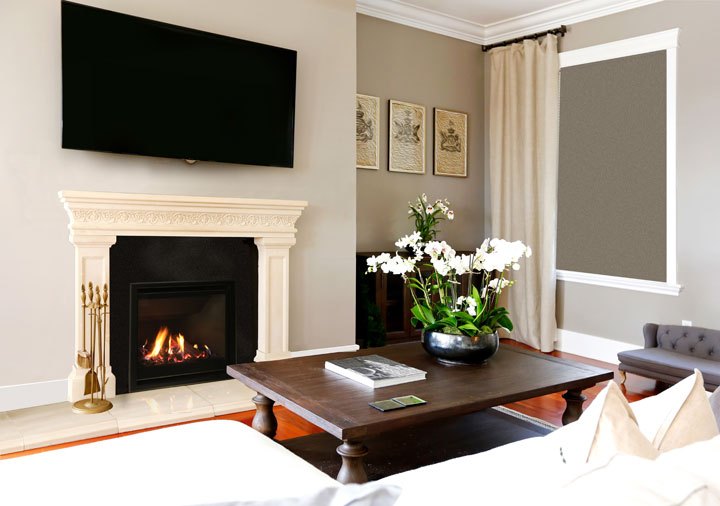 This home uses a neutral palette and traditional furniture for a classic look that never goes out of style. The character features of the home such as the detailed surround polished wooden surround go beautifully with the DF700. It's this sophisticated mix that gives the traditional enough of a twist to stay modern and fresh.
5. Rocky Rustic Surround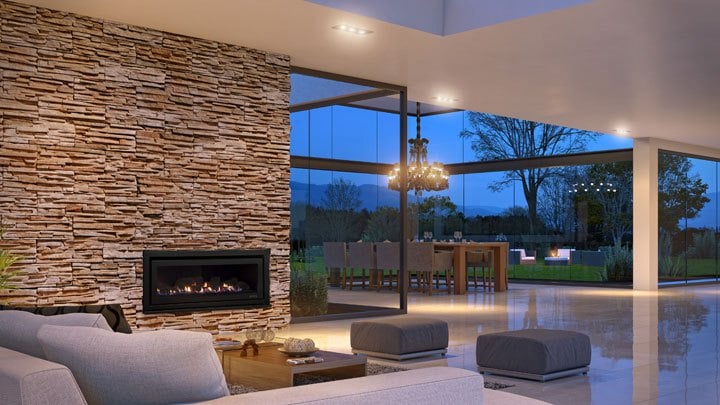 Adding a textured fireplace surround to a new build adds interest and contrast. The clean lines, shiny tiles and window glass complement the rough rocks and add character. Without this conflict the home would be in danger of feeling too new and shiny…like a brand new pair of white sneakers.
6. Stay free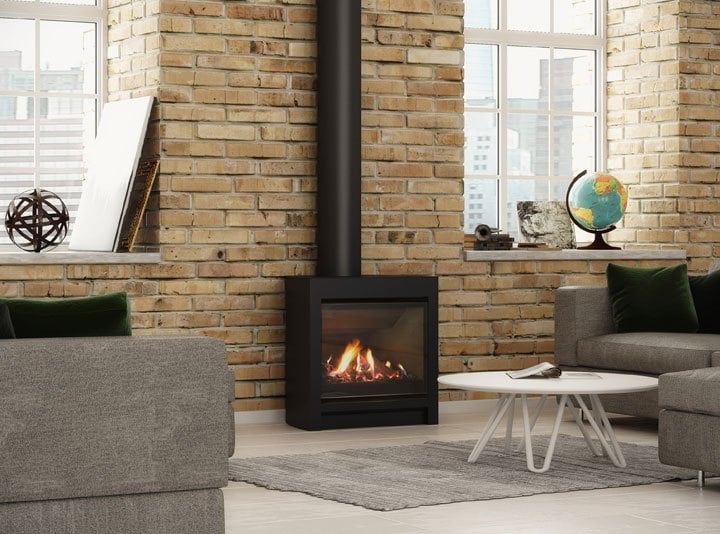 Admit it, you're not even 100% sure whether this freestanding burner is gas or wood, am I right? With the Escea DFS730 you can replace the freestanding woodburner with a gas equivalent. And then replace wood chopping with good book. And cleaning the woodburner with Netflix, or whatever you fancy. Character? Yep still there.
7. When in doubt add wood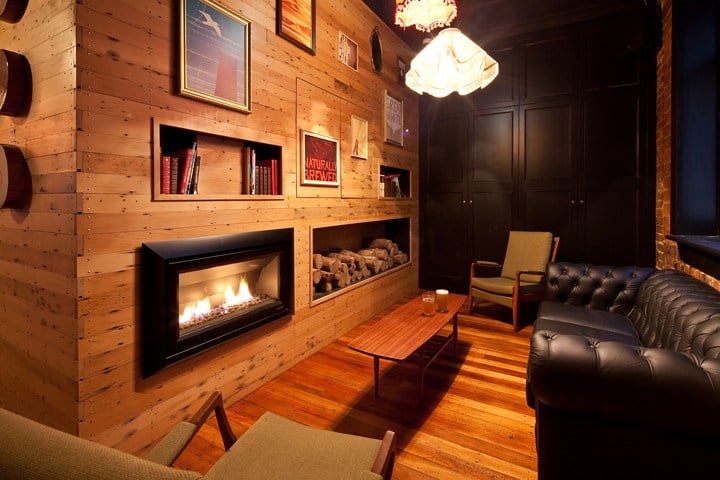 The raw warmth of wood adds character every time. In this case it's been used on the floor, on the walls and even cheekily stacked beside a DL850 gas fire (which happens to have a coal fuel bed, just to really throw you). Throw in some eclectic lighting, a Chesterfield sofa and some vintage artwork and you've got yourself a stylish cabin getaway in the woods with more character than Winston Churchill.
8. Understated Elegance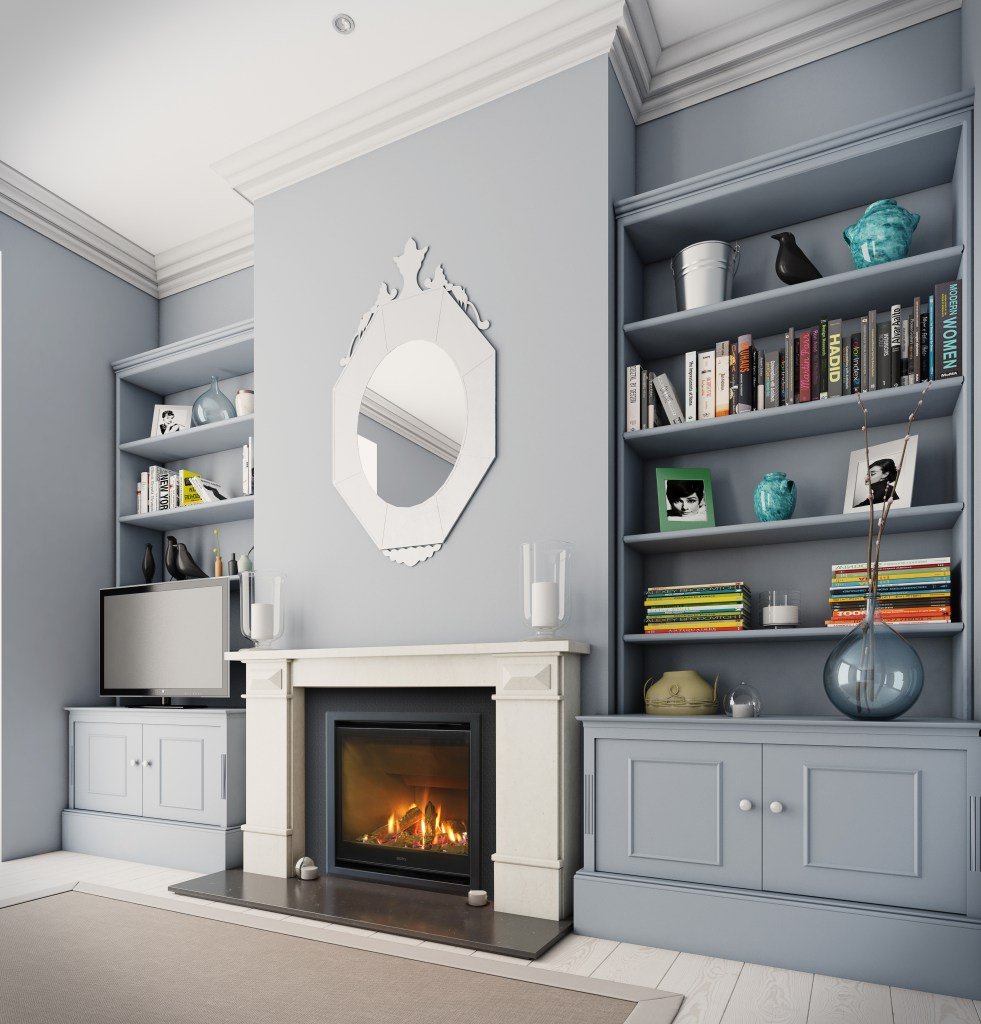 Lastly we have an example of a combination that has skillfully blended the classy elegance of old with the sleek sophistication of new. New cabinetry, a DF700, Venetian mirror and modern accessories gives this villa a big dose of modern class while still managing a respectful nod to yester-year.