New Level of Architectural Support Worldwide
With ever increasing interest and enquiries from architects, designers and landscapers from around the world, Escea has created the new position of Architectural Advisor within the company and created a new webpage to assist these professionals in selecting the best possible solution for their project.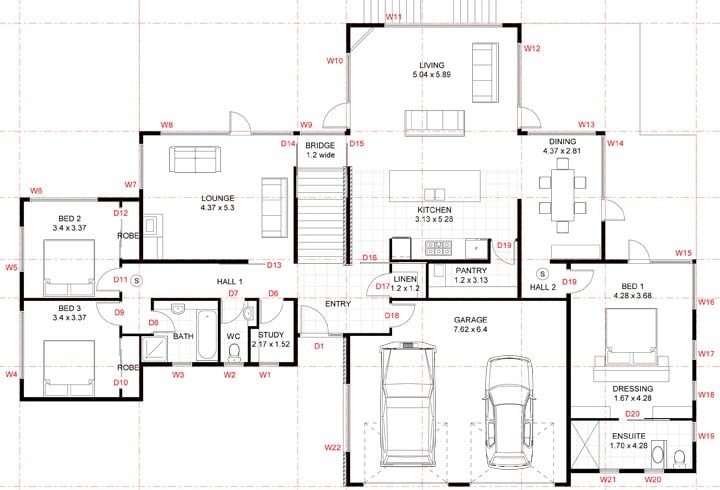 Our Architectural Advisory team will be your first port of call for advice on which fireplace is best suited for a specific situation in terms of aesthetics, performance and function. This will allow the fire to become an integral part of the design from concept stage ensuring openings, flue and duct runs are designed into the project early in the process.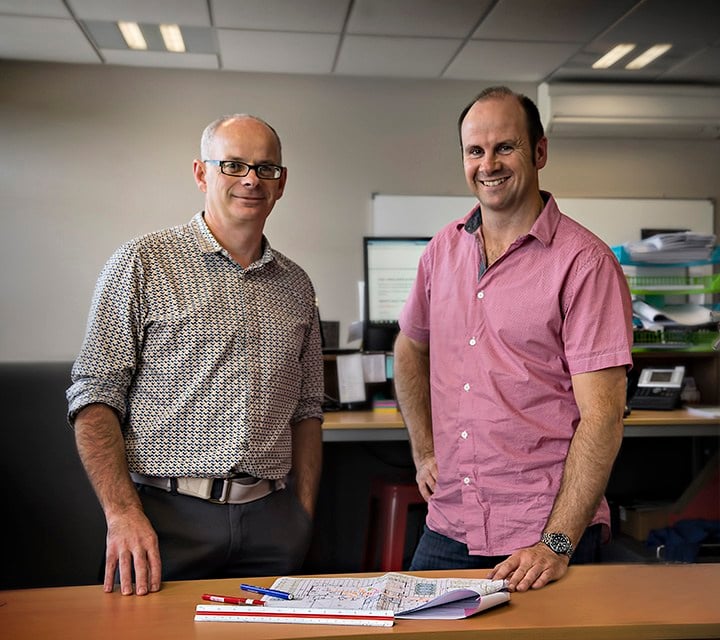 Escea have appointed Richard Miller (Left) and Peter Harbour (Right) in this role. Both Richard and Peter have now settled into the new role at Escea and are ready to assist with product selection in terms of style, efficiency and function for each situation. With early input, areas such as heating capacity, duct and flue runs can be addressed at the concept stage of the design allowing for the best possible solution to be achieved. In this new team will also have an important input into the technical documents published by Escea so that they are even more suited for your purpose and easy to follow.
If you have any questions for Escea's Architectural Advisory team, please send your plans to aa@escea.com

 
Escea has also launched a new part of the website fully dedicated to Architects and other product specifiers. Visitors to this section can use an Escea model reference table and all Escea specification documentation such as info sheets & CAD drawings. Escea also proudly links to the library of case studies available on this blog, where past real life installations and ideas are discussed and shared. Interested architects can sign up to the Escea bimonthly newsletter with further case studies, products updates and frequently asked questions.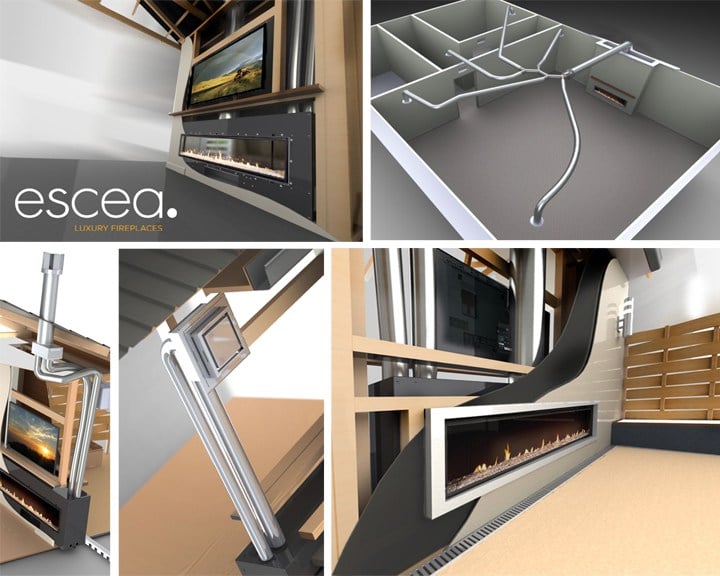 While architects and building designers play an important role in making sure that the fireplaces match the house in terms of functionality (heat output, heat ducts or flue runs) & size (wall & cavity measurements) they are not always the one who decide on the final choice of the fireplace and its finish. We see that in many cases the clients of architects have a strong preference for the fireplace type (wood or gas), efficiency (purely decorative or efficient heaters) and features of the fireplace (smart phone app operated or thermostat controlled) or the brand they would like to use.
Escea encourages all home builders and renovators to explore the content of the Escea website to find the range of fireplaces and their designs best suited for the new build or renovation in the existing house. Website visitors can investigate the Escea fireplaces categories (indoor gas, outdoor gas, outdoor wood) to see what models are available in our range. Alternatively when the look and the finish is the critical aspect of the decision we recommend starting with the Collection page which narrows the fireplace choice from the final finish perspective.
When the fireplace decision is taken you can easily recommend your architect to have a look at the Architect section of the Escea website to download the drawings of the fireplace which can be easily dropped to the plan of your new house or extension. At Escea we try our best to make it easy and flexible for both building industry professionals and home owners.
Richard and Peter's services are also available to all Escea luxury fireplace retailers and customers who try to fit an Escea fireplace into their plans or building visions.