Just like you watched your parents, and your grandparents take to the home with brooms and mops at the close of winter-spring has sprung and you just can't shake the urge to spring-clean.
You're not alone, spring-cleaning is a tradition honoured by the masses – from bathrooms to backyards, everywhere gets a make-over.
And not least of all, your gas fireplace.
Like all gas appliances, it's important that you service your fireplace yearly – this will ensure it's always running to the best of its ability and avoid any issues that could cause damage down the track.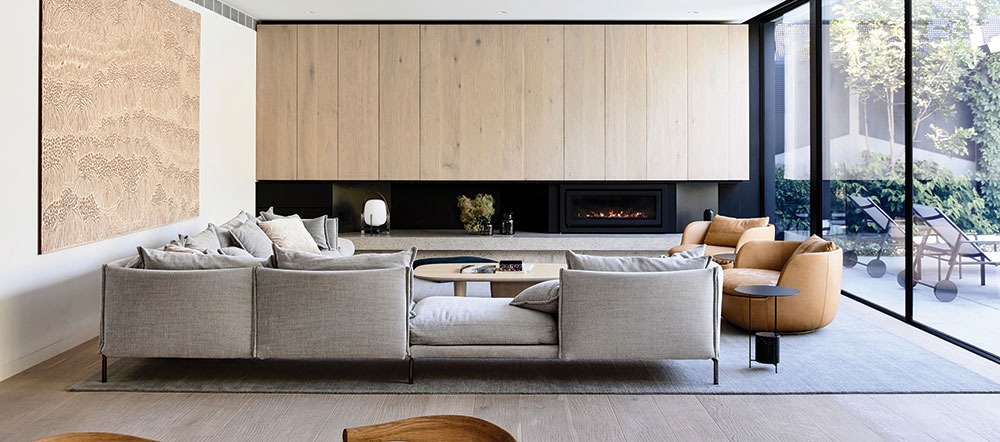 Escea DL1100 gas fireplace. Design: Matyas Architects
Spring is a great time to book in your gas fireplace for a service and clean, but just how important is it? We spoke to Escea Architectural Advisor Matt Cuffe to find out:
Why is it so important to clean and service your fireplace?

Just like your car, your gas fireplace will need servicing to keep running properly and ensure there are no breakdowns.
It's also an important element of maintaining your fireplace warranty, as issues that result from neglect may not be covered.
Ultimately, we like to ensure the fireplace is running to the best of its ability and get to any problems early that could cause irreversible damage.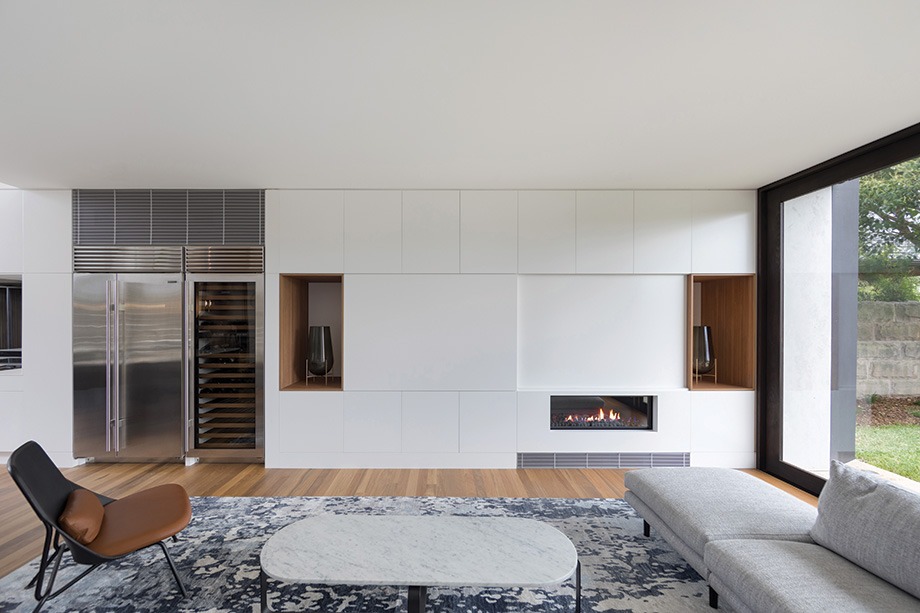 Escea DX1000 gas fireplace. Design: CplusC Architecture. Credit: Michael Lassman
When is the best time do to this?
It's great to get a service in the warmer months when gas fitters are available and ensure sound operation of your fireplace, ready for the next winter.
As with most gas appliances we recommend that you service your gas fireplace yearly – but this can vary depending on frequency of use.
What's involved in a fireplace service?
Servicers and gas fitters follow a strict checklist to ensure nothing gets overlooked. This includes a range of tasks and checks from deep cleaning to tightening joints, and checking for any signs of wear.  Basically ensuring every aspect of the fireplace is intact and performing to the best of its ability.
Can I clean my gas fireplace myself?
While it is possible to clean the glass yourself, a full service can only be conducted by a licensed gas fitter.  Again, this is important in order to maintain your warranty and ensure the fireplace keeps running as intended – and they'll give the glass a good clean while they're at it.
How much is this going to cost?
The cost of servicing your fireplace can vary depending on a few things – the type of fireplace and where it's installed, how often it's used and how long it's been since your last service. Generally, the price ranges between $200-$400.
Who do I contact?
Your dealer will be able to point you in the direction of a reputable servicing agent in your area, or you can visit the link below for a list of Escea trusted agents near you.