Sweeping Views Augment Stylish New Home
Built in 2012 on a sloping section to take in the sweeping harbour views, this stylish new 329 m² home has been designed in a modern style that exudes the warmth and comfort of a family home.
The family chose the location because of its great weather, friendly people, proximity to shops and amenities and, above all, its wonderful views.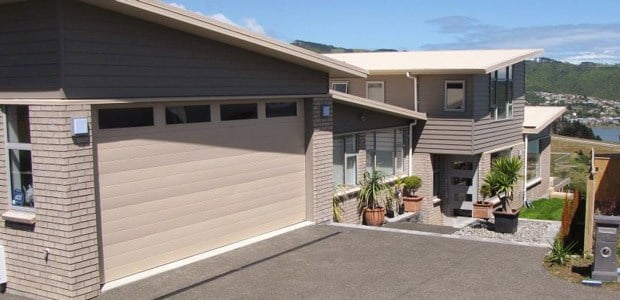 The sloping section meant that a multi-level design was needed. With garaging at street level, the building steps down the hillside with a single storey section following by a two-story section and finally to the kitchen/living area with balcony. Stairways throughout have been kept wide to avoid bottlenecks.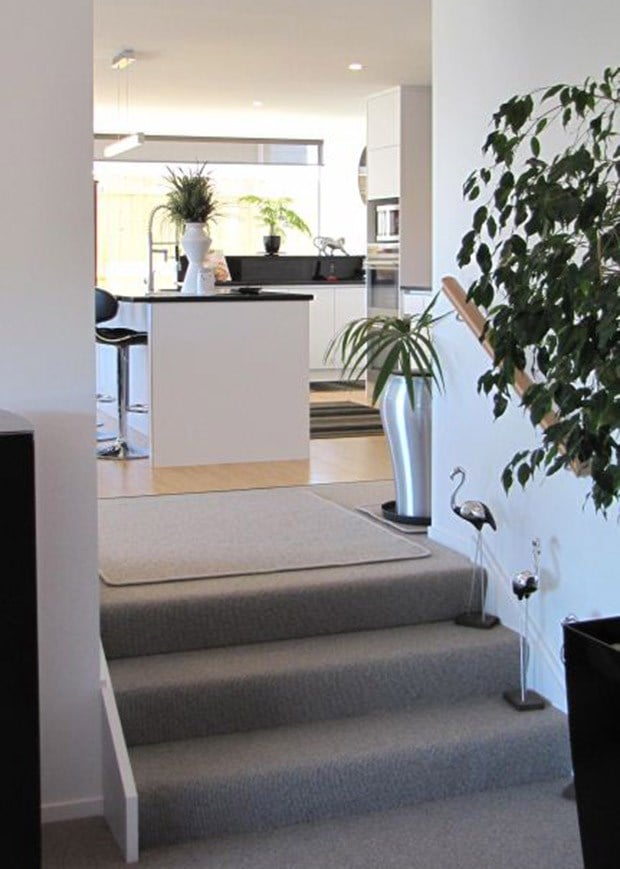 Square gib-stopping where the walls meet the ceiling gives the rooms clean, angular lines, enhanced by down-lights and a white on white colour palette.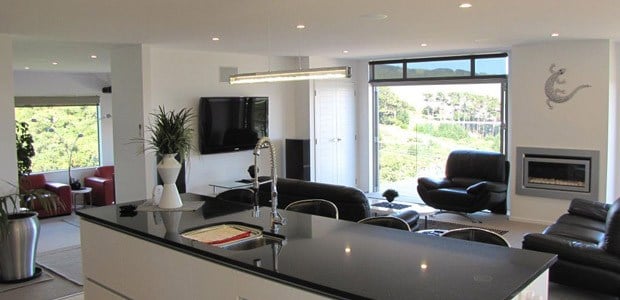 The open plan kitchen-dining-lounge area is the focus of the house. An island sink bench with bar stools is an ideal place for breakfasts-on-the-run. The island bench also allows conversation to flow whilst cooking.
Elsewhere in the room, the dining table is large enough for family dinners and entertaining. A home theatre room is located off the main lounge area.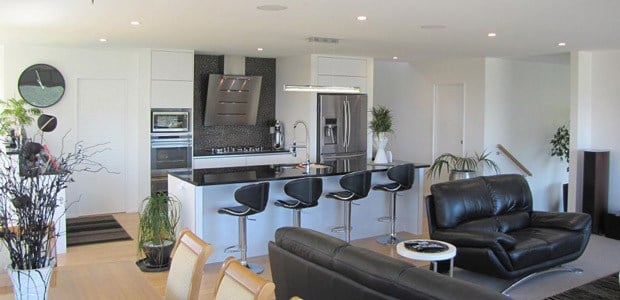 The Escea DL850 gas fireplace is a focal point of the lounge area and is often commented on by visitors.
The fireplace compliments the views through the wide bi-fold doors either side, which frame views of the harbor and hills. A large bay window and smaller clerestory windows further augment the natural light in the room.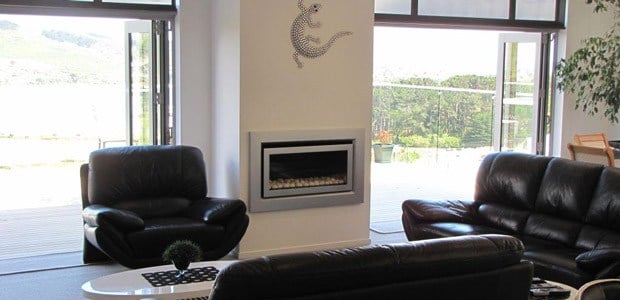 Outside, a deck with glass a balustrade is a perfect place for summer meals or as an overflow for guests. This is a perfect spot to watch the activity on the harbour or relax with a drink after work as the sun sets on another perfect day.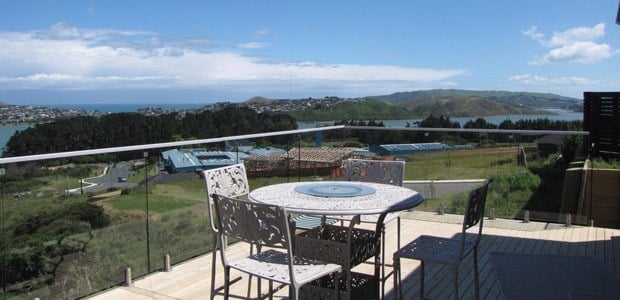 Along the sides of the house, low maintenance landscaping includes coloured concrete steps with exposed aggregate landings, pebble gardens and planters.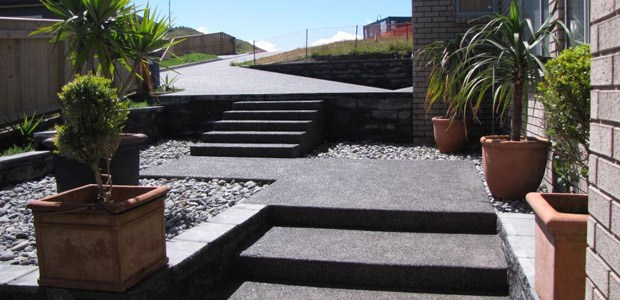 The stepped layout of the home allows for plenty of privacy within. The main bedroom is located on the top storey, with other the four other bedrooms on the lower floor. Interior decorating was undertaken by the owners once construction was complete, a job which they describe as a "hobby."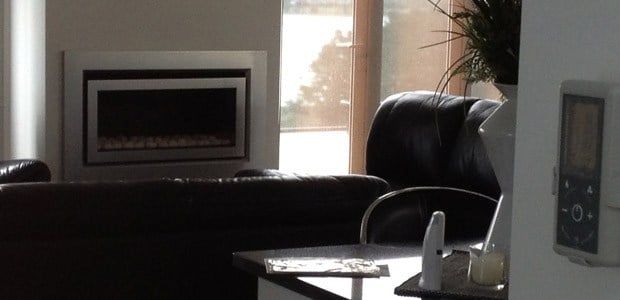 This family home has been designed to suit the constraints of a sloping section while maximizing the magnificent views of the surrounding landscape.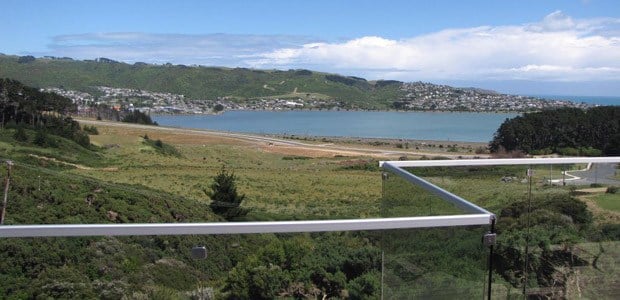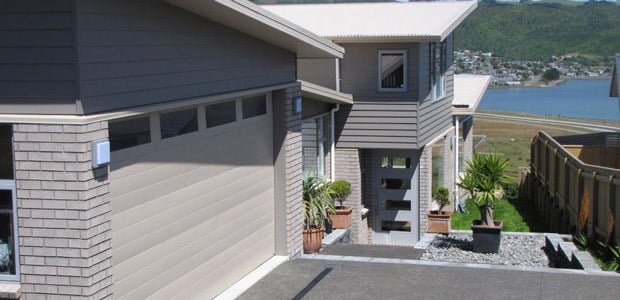 Love blogs about new build then check out the our blog called Fireplace Inspires New Home Build.