What is the best fireplace to choose when you are renovating?
There's a lot of factors to consider when you're renovating a home. A fireplace is one of them.
Choosing a fireplace that will fit in with your renovation plans is a bit tricky. A fireplace has a lot of factors to consider. You have to think about the flue, the clearance, the materials suitable for around your fireplace and how it can be fitted into your home.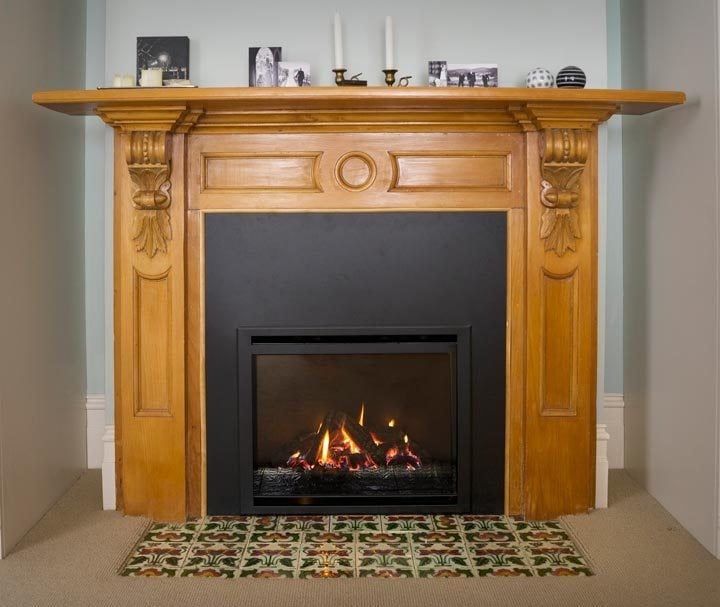 Why would you remodel your fireplace when you renovate your living room?
Upgrading your fireplace will enhance the aesthetic look of your room to match your newly renovated home.
It will increase the resale value of your home.
If you have an old fireplace – whether its an old open fronted brick fireplace or an inefficient open fronted gas heater – upgrading it will save you money and make your home warmer than ever.
Typically, you have to plan all of your designs around your fireplace – making sure the flue and the surrounding materials are all suitable. Sometimes this is a hard to plan in advance because the fireplace can be a last minute consideration. However, with an Escea fireplace it is much easier for our fireplaces to work around you and your plans.
If you are renovating a living room which has an existing fireplace, you can either build a new cavity or find a fireplace which will fit into the existing cavity.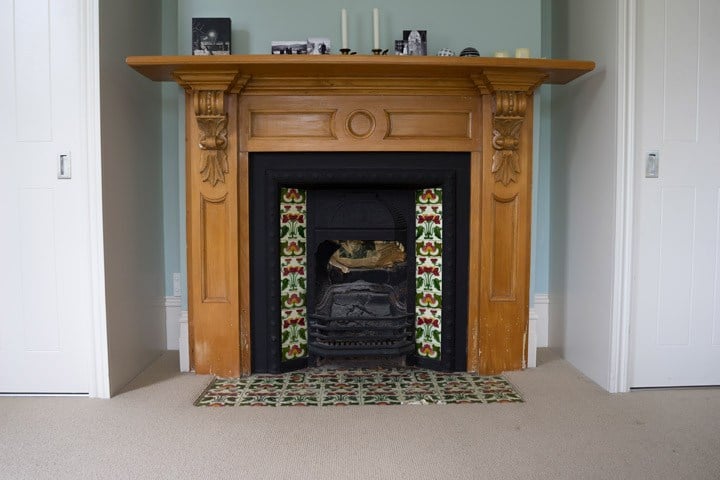 Building a new cavity can be worthwhile if you would like to redesign the mantle or the look of the chimney, but it can be expensive and take a lot of time. However, you will have a brand new modern chimney cavity – just remember to measure the fireplace dimensions before you build the cavity.
If you are going for the less labour-intensive option, selecting a fireplace that will fit into your existing cavity is your best option. Old gas heaters and gas fireplaces have been designed on the smaller side, and the same goes for the chimney. So it can be quite hard to find a fireplace that will fit into your existing chimney.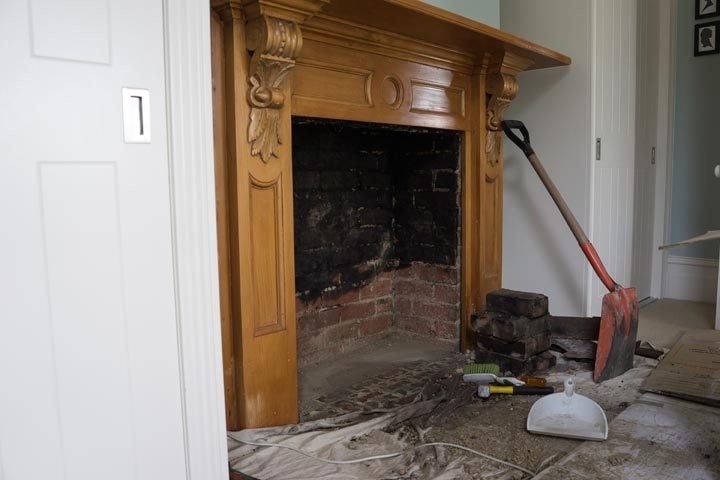 Some chimney cavities will only be slightly off the dimensions of your chosen fireplace. To make way for the fireplace, you can use a brick cutter which uses high powered water to cut the bricks. This will allow for enough space to get your fireplace into the cavity.
By selecting a fireplace carefully, you can find a fireplace that will fit into your existing cavity. The Escea AF700 high output gas fireplace has been specially designed to fit into tight-spaced places. The back of the gas fire has been angled so it will slot into the smallest of spaces, making it a lot more versatile than similar sized fireplaces. What's better, is that the AF700 has two times more glass than other fireplaces in its category. This means you get more of the thing you want the most, flame, and less of a chunky metal exterior.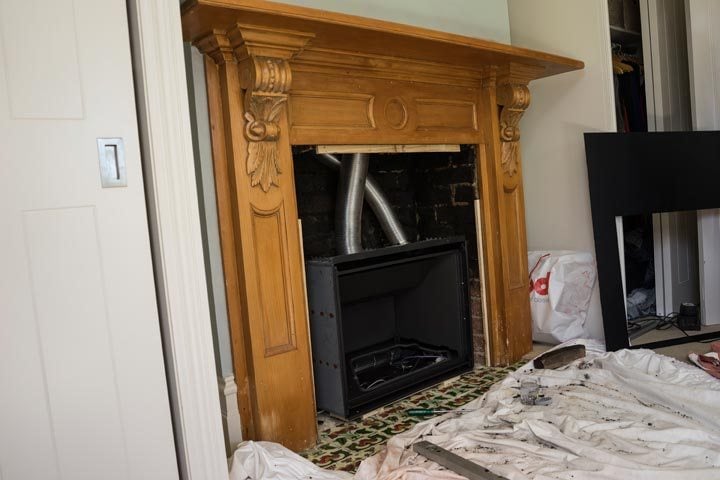 Secondly, the AF700 gas heater uses a Direct Vent flue which makes it extremely versatile when fitting into an existing chimney cavity. The Direct Vent flue can simply be dropped down the chimney. This means you don't have to alter you chimney to fit the fireplace into the existing cavity, saving you more time and money!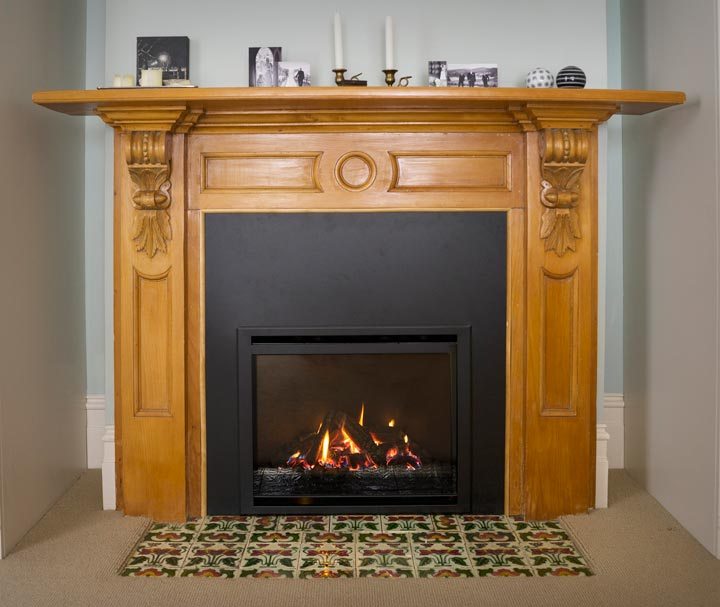 Basically, when you are renovating your home, make sure you consider how it is going to affect the current materials and your environment. Some fireplaces will need more work than others. So make sure you take all aspects into consideration.