A fireplace in its own right can make a huge statement, but combine it with bespoke cabinetry and functional storage, and you've got an impressive feature that not only looks luxe, but is practical too.
Whether you need more storage space at home or simply love the seamless minimal look, a fireplace surround with built-in shelving or cupboards can utilise dead space, keeping your home organised, while looking stylish.
As modern gas fireplace technology improves, there's more surround choice than ever, and we're seeing more creative ways to add built-in storage. Check out our favourites in the gallery below.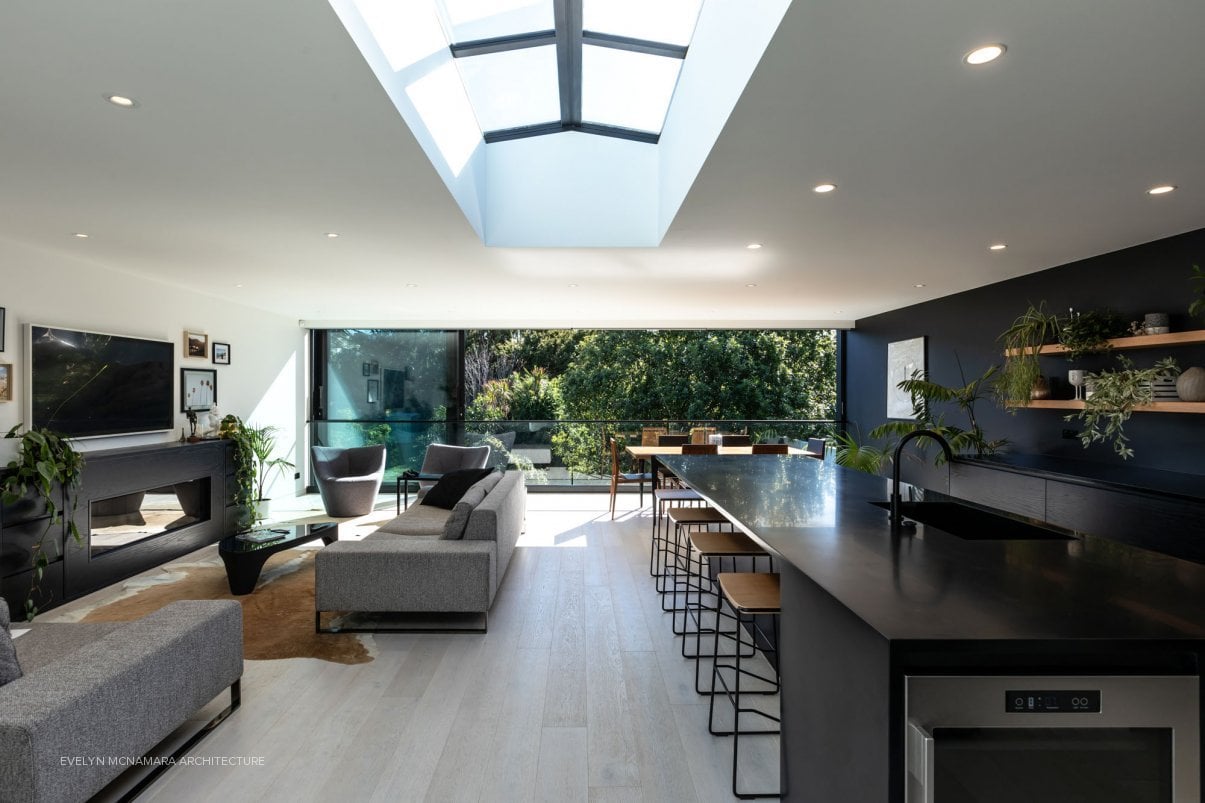 This award-winning home by Ema Architects features the DS1650 with built-in cabinetry and seamless draws for a sleek and minimal fireplace surround.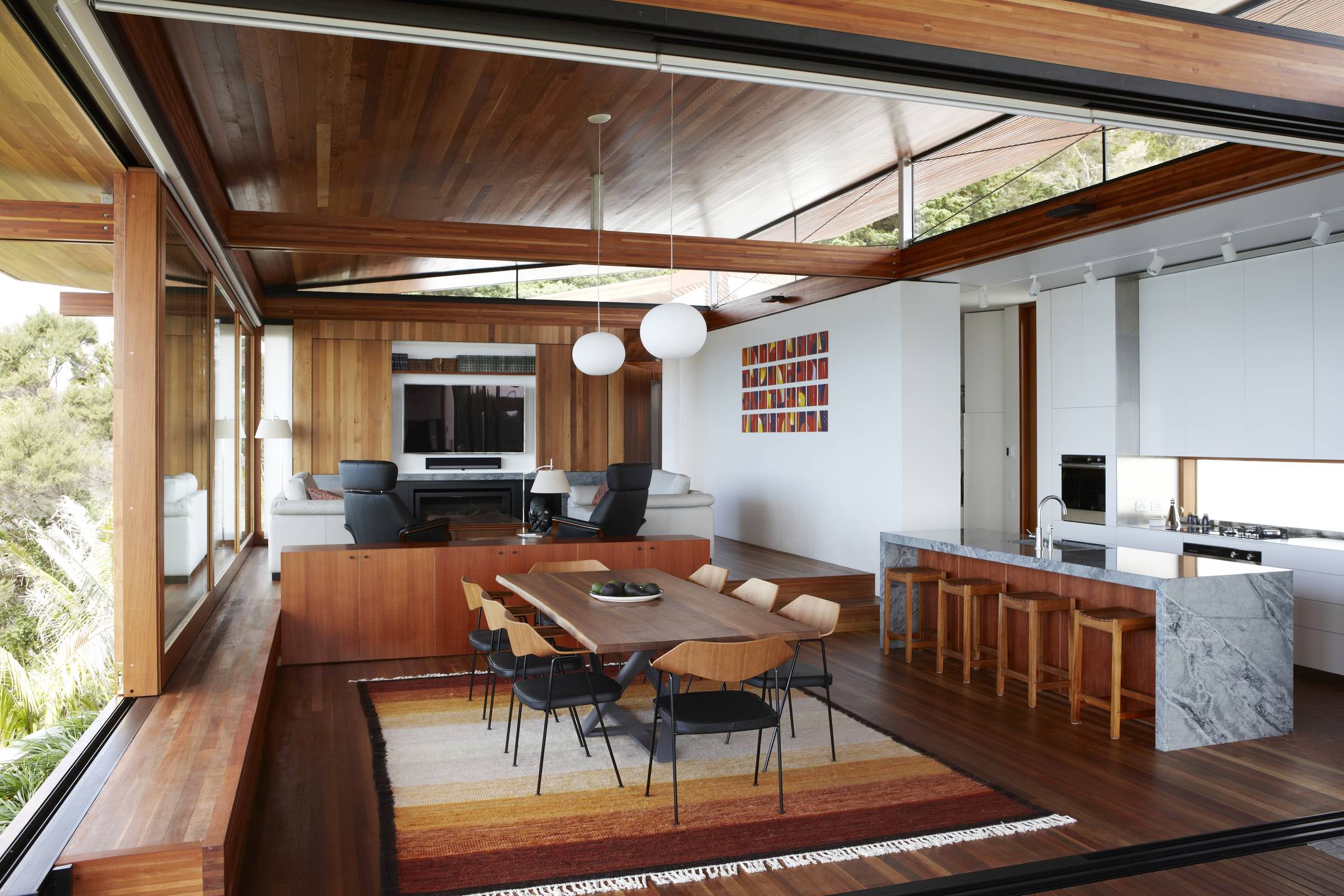 This Paihia home by Herbst Architects features a cedar-lined interior with sliding wall panels that conceal a television and bookshelf – a clever way to hide the television when it's not in use.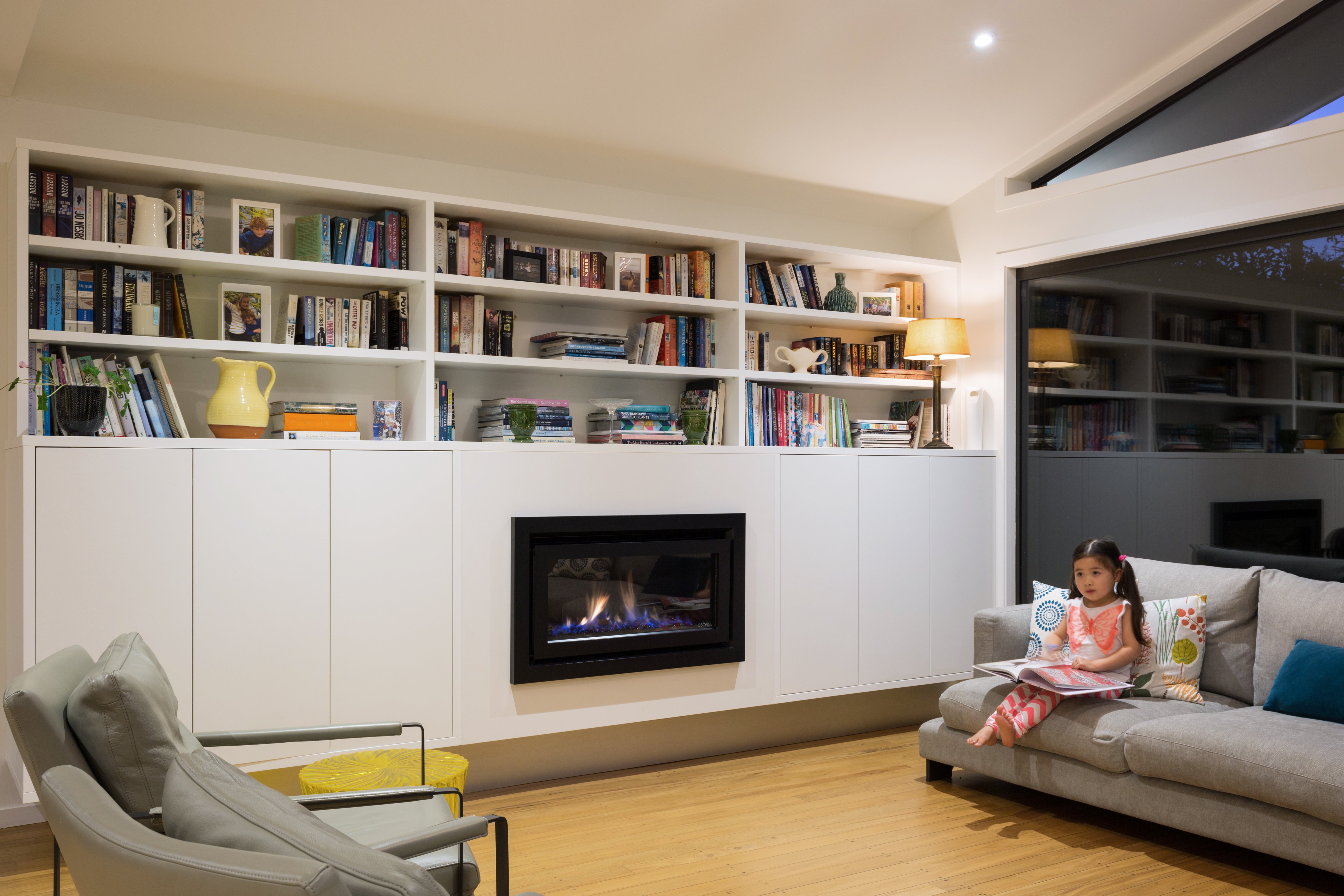 Escea's DL850 gas fireplace is surrounded by custom cabinetry with cupboards and open shelving, ideal for homes short on storage space.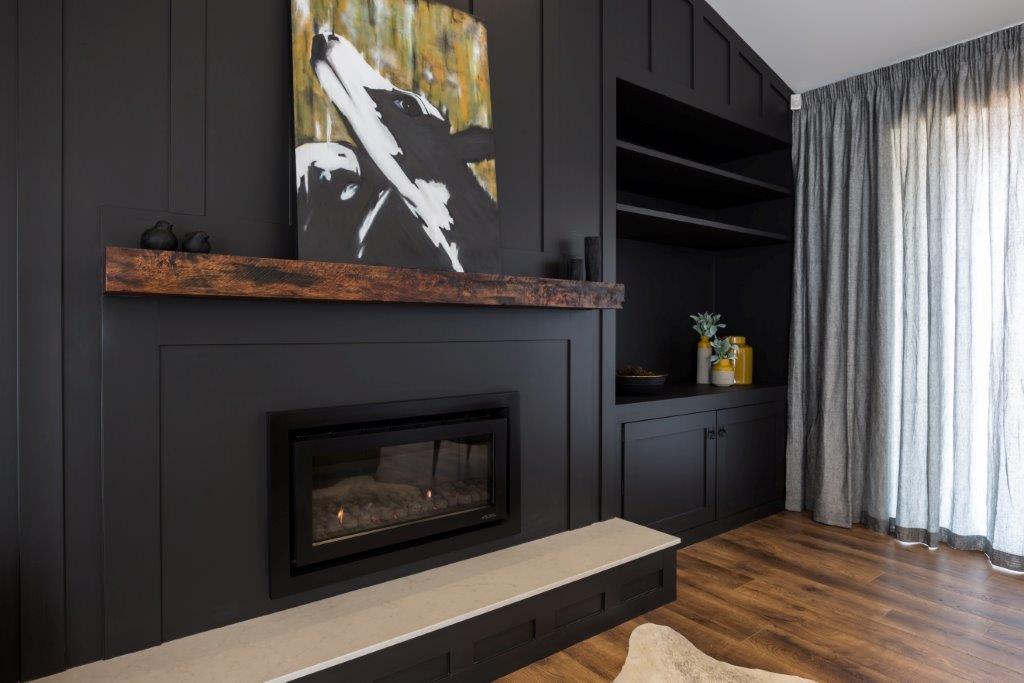 A charcoal wall with panelling, rustic mantle and built-in storage gives this space a traditional look with a modern twist.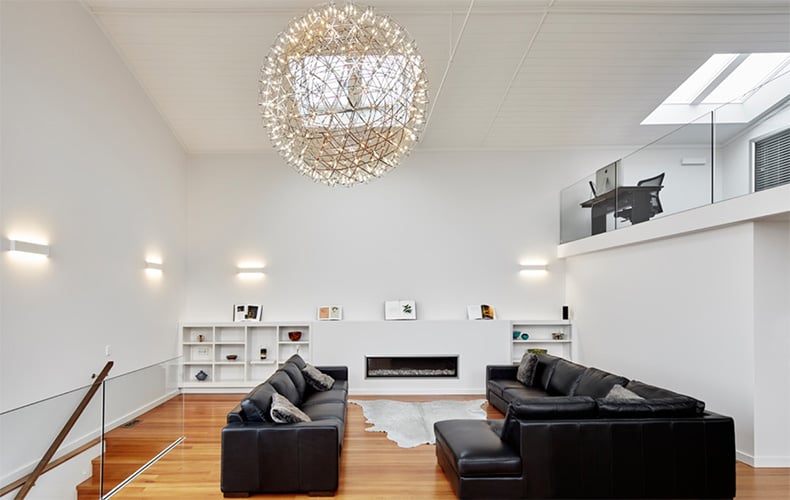 A low bespoke fireplace surround gives this modern loft a place to show off the homeowner's collection of homewares and books.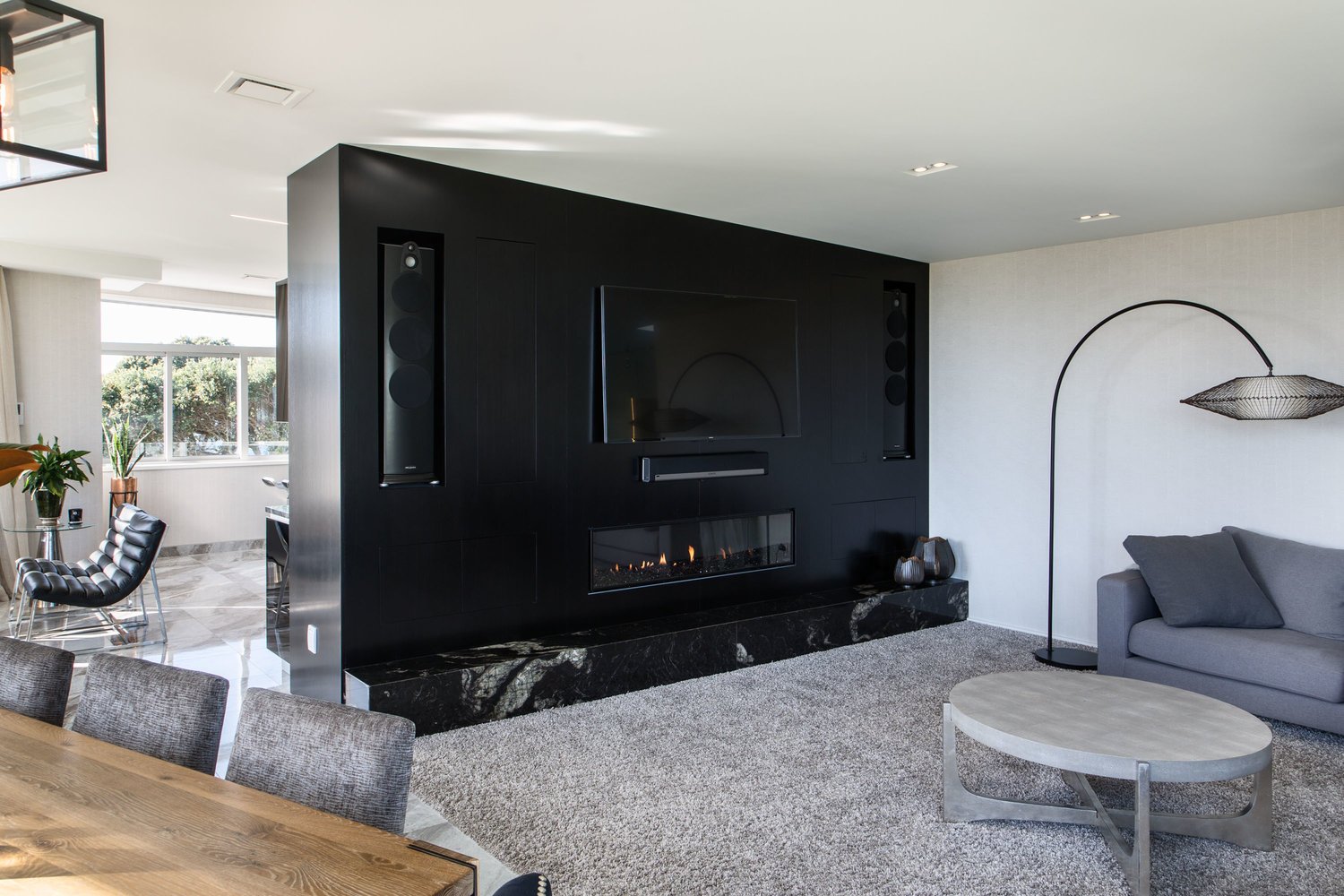 The homeowners of this 1980's beach-side home in New Plymouth designed the dark oak entertainment unit and surround to house their prized speakers, television and DX1500 gas fireplace.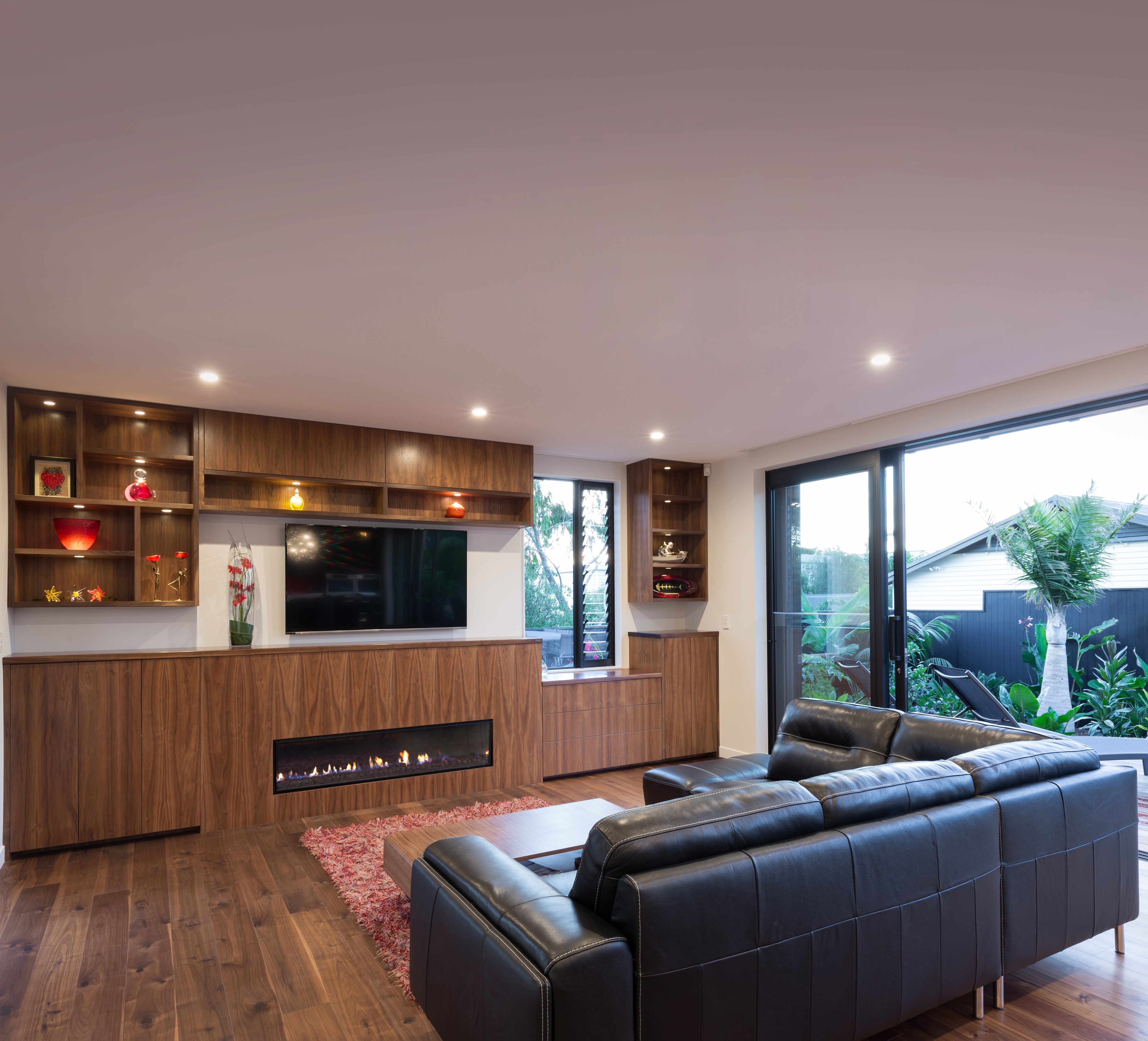 This living space offers both television and flame watching complete with custom timber cabinetry and feature spot lighting in the display shelves.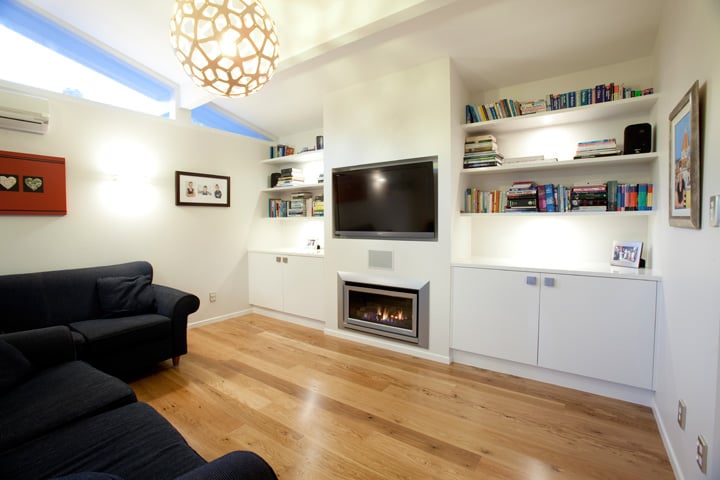 Flanked either side of the fireplace are built-in cupboards and open shelving – a timeless style that combines both storage and styling elements.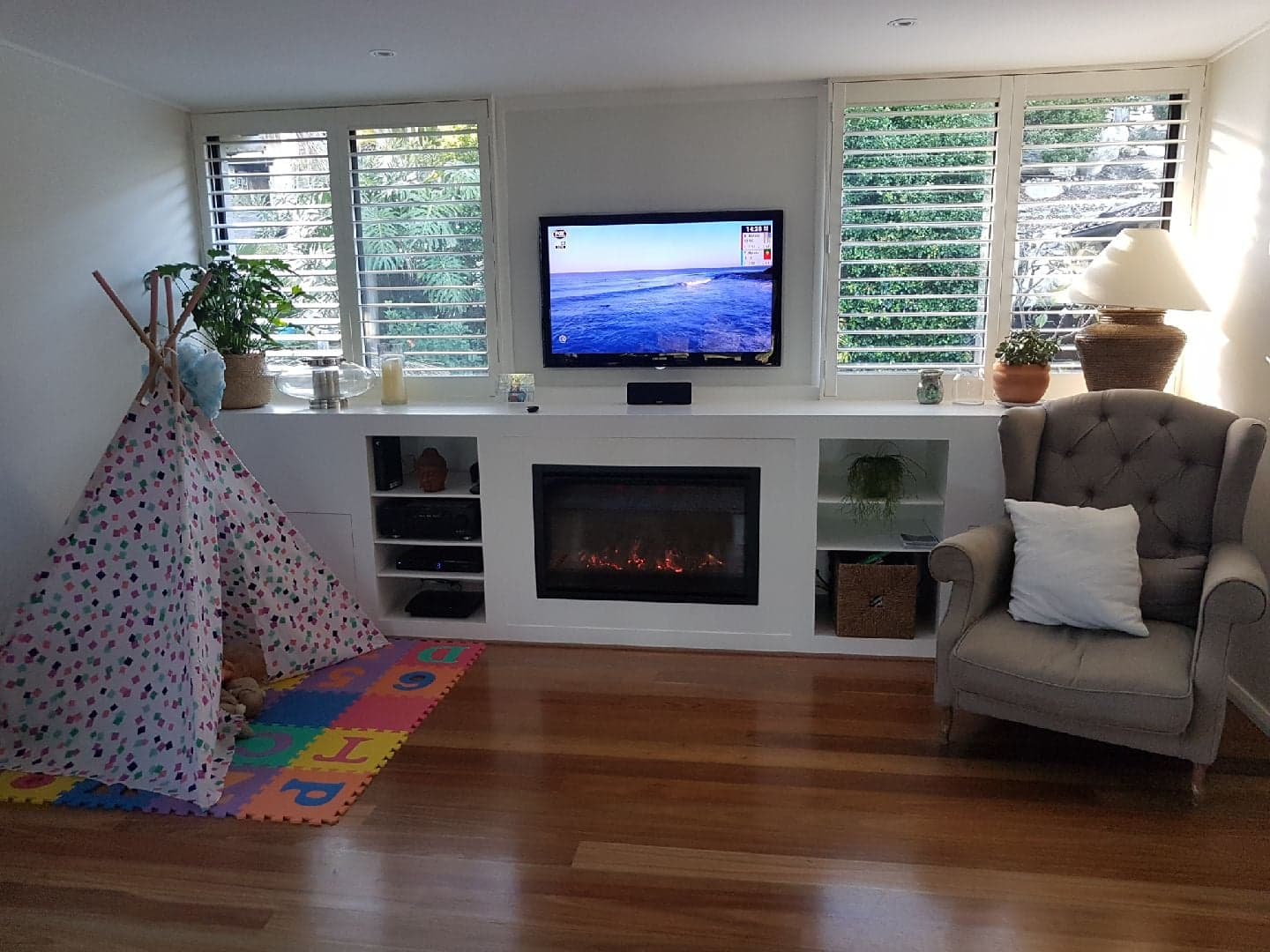 A half-height cabinet houses the DF960 gas fireplace with storage either side to keep clutter in this living room at bay.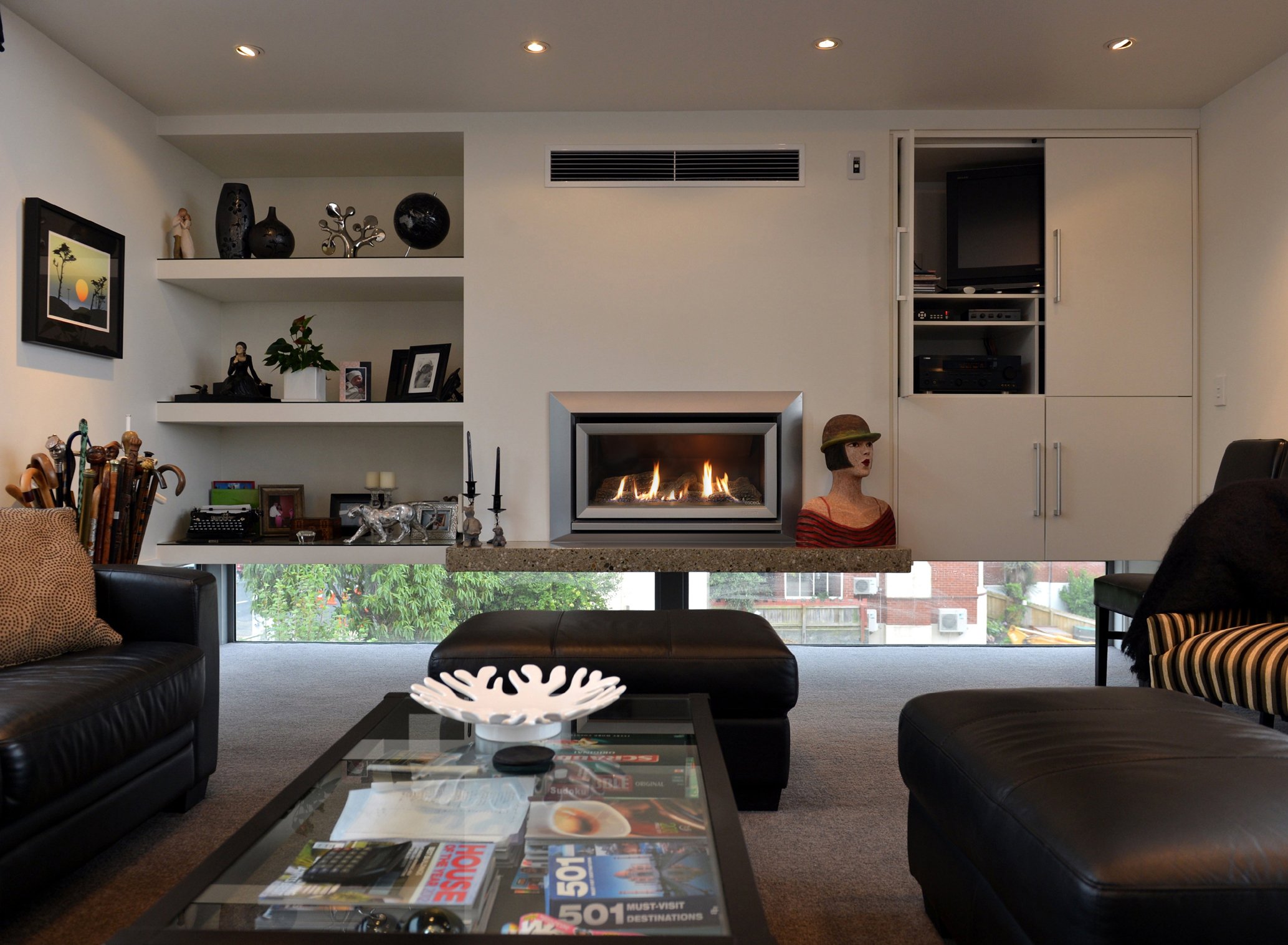 A window at floor level gives the effect of a floating wall – a look that combined with concealed storage and open-shelving gives this space some serious wow factor.