When you're renovating, it's easy to get carried away with the latest fixtures, fittings, appliances and homewares. The lure can sometimes be too hard to resist.
If you're not careful, you could end up with a final bill far bigger than you expected.
However, there are lots of ways you can keep costs down, even when it comes to installing a new gas fireplace.
Here are 5 ways to keep your fireplace renovation costs to a minimum:
1. Replace your old open fire with a sealed, gas fireplace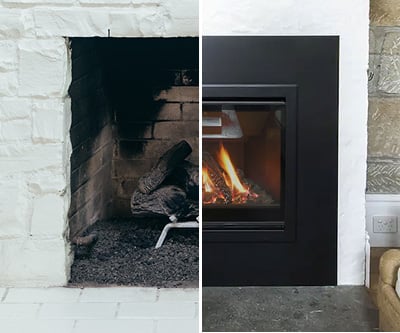 If you already have an existing open fireplace, you can simply get a new gas fireplace installed into the existing cavity (retrofit install). Unlike installing a brand new inbuilt fireplace, retrofitting can be a great way to keep costs down plus, you will also save on building and finishing costs ie plastering, tiles, paint, or mantels.
Learn more about retrofitting a gas fireplace here.
2. Choose 

cost effective surround materials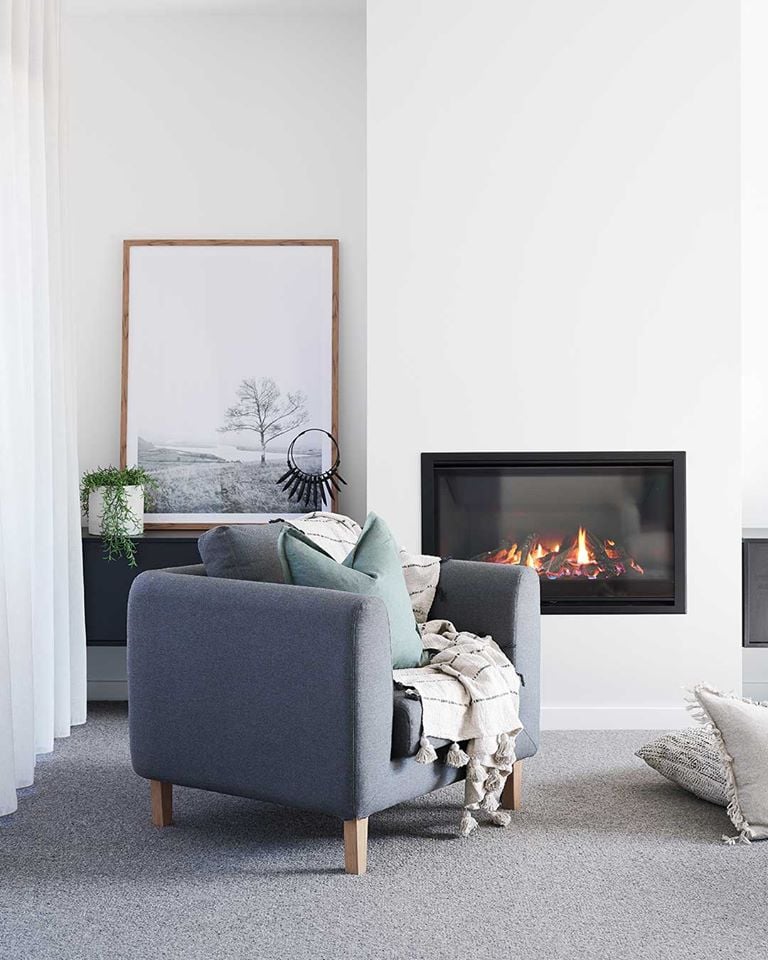 A simple painted plasterboard surround like this is an effective way to keep installation costs down | Escea DF960 Gas Fireplace | Design by Studio 187. Image by Anne Stroud.
Expensive cladding materials like marble and designer tiles will definitely take up a good chunk of your budget. To keep cost down, look for imitation products that might give the same look you're after, without the hefty price tag.  
All Escea gas fires are Zero Clearance rated which means you have the freedom to surround your fire in almost anything – even wallpaper and timber! This means you can get creative with more affordable, everyday materials. 
Rather than getting a tradesperson in, you can keep costs down by plastering, painting or tiling yourself. If you decide to go without a mantel or hearth, you'll also save valuable dollars here too. 
3. Keep your existing surround

 or buy second hand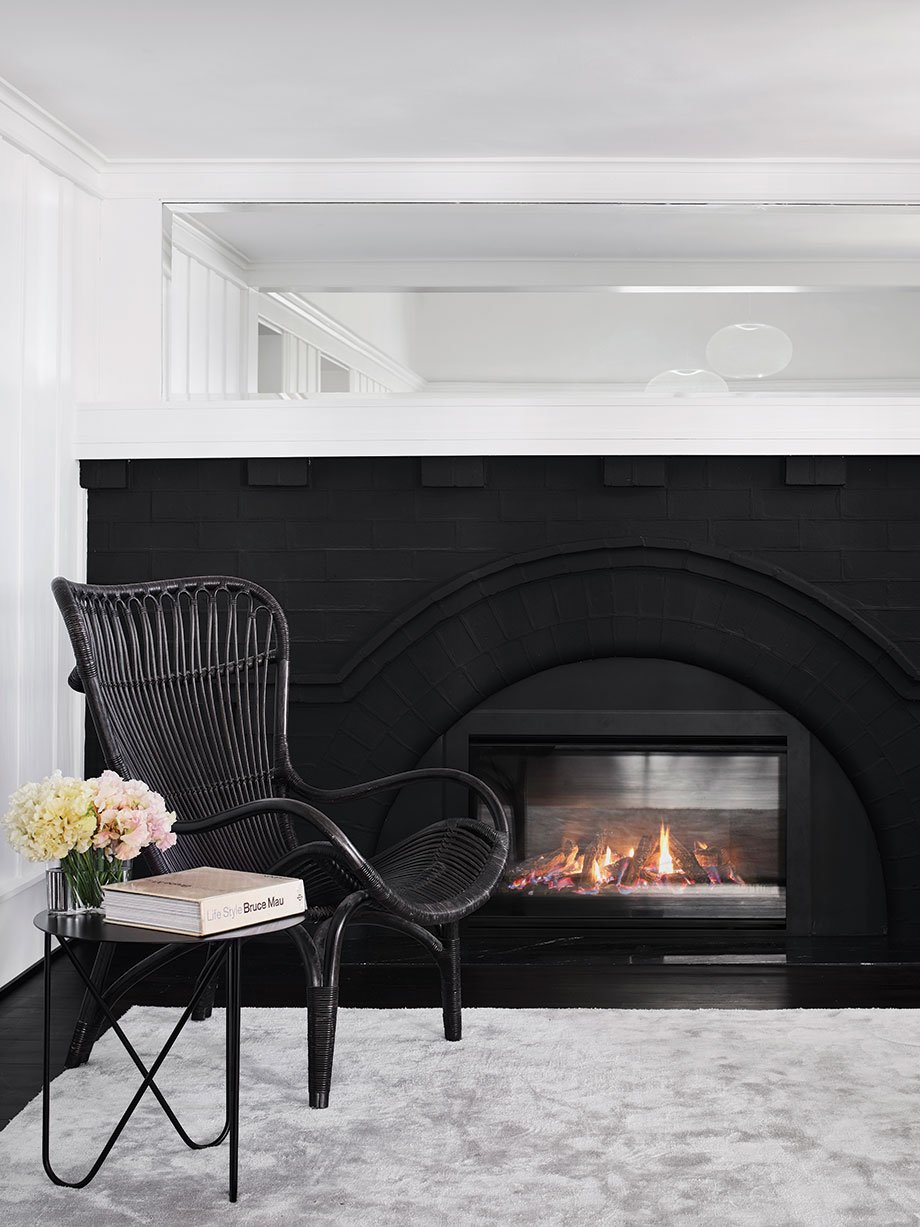 This original brick fireplace was retained and modernised by painting it black | Escea DF960 Gas Fireplace | Design by Madeleine Blanchfield. Image by Anson Smart
Are you replacing an open fire that already has a character or brick surround? If so, you might be surprised what a lick of paint or sand might do. See if it's worth restoring or you can find a second hand one that's still got some life left in it. 
4. Consider heat output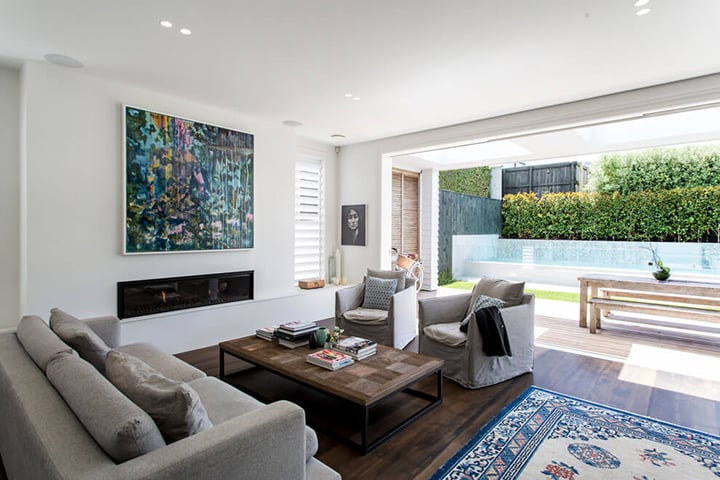 The multi-room heat ducting DX gas fireplace directs heat into other parts of the house, and spreads heat evenly over larger open plan rooms | Design by Jessops Architects
Make sure you consider the size of the room you're heating and get a fireplace that will adequately heat that space – you don't want to end up with a fire that will over-heat the room
Learn more about heat output here. 
5. Choose a Freestanding Fireplace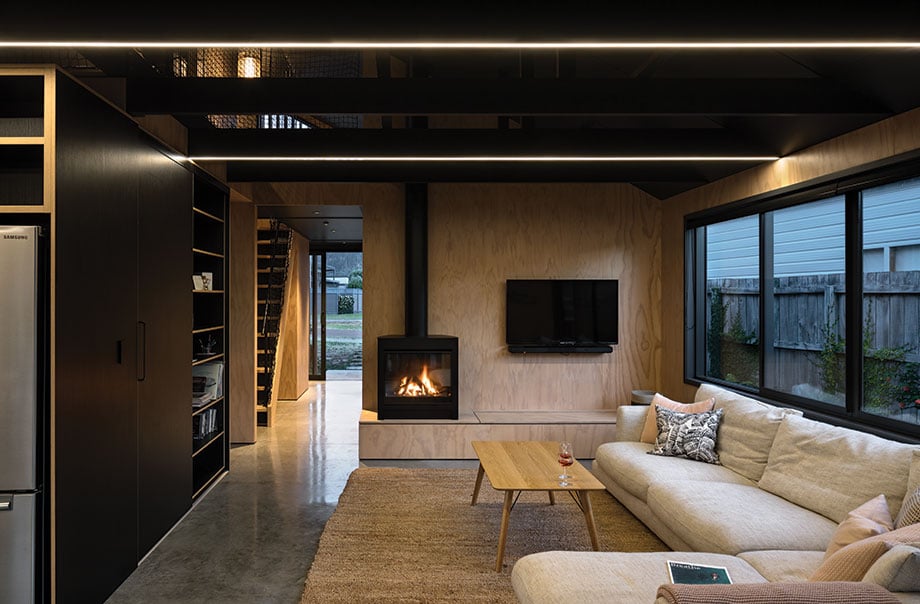 The DFS730 Freestanding Gas Fireplace is ideal for replacing existing freestanding log burners or for smaller homes where space is limited | Design by Adam Taylor Architects. Image by Simon Devitt
Freestanding fireplaces are often cheaper to install than inbuilt fires because they don't have to fit in with any existing chimneys or structures. You'll save on cost associated with building and cladding the surround too!