6 Cosy Rooms with Fireplaces for Winter
The combination of the luxurious U-shaped couch, plump pillows, large television and fireplace just screams cosy comfort. You can already imagine yourself nuzzling down in between the cushions with a bowl of popcorn watching The Notebook –am I right or am I right? The only thing that would make this scene is light those big beautiful candles and dim the lights. Bliss.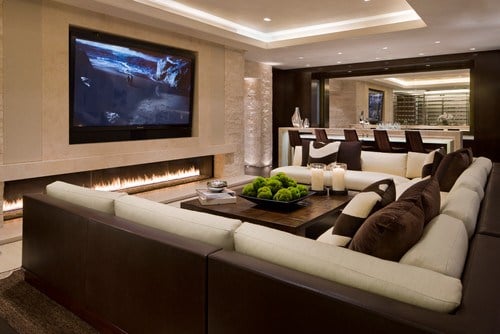 Contemporary Family Room by Aspen Architects & Building Designers Charles Cunniffe Architects Aspen 
If the linear fireplace takes your fancy, check out our ultra-wide frameless DX fireplaces.

Holiday home definitely springs to mind when you look at this image. But when I'm thinking winter warming, I imagine this setting a bit differently. I love the wooden beams – it's like you can smell them through the screen. The rustic yet contemporary patterns and textures freshens the room while also immediately stating "country get-away". However, imagine: a rainy day, mesmerising flames and the rug over your lap with a book in hand. The freestanding fireplace perfectly suits the décor and creates a focal point for the room structured around.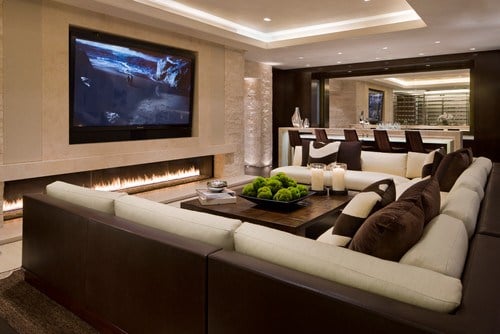 Traditional Living Room by South West Interior Designers & Decorators Stephanie Dunning Interior Design
If you like this freestanding fireplace, we have a freestanding gas fire option for you. View the FS730 gas fireplace.
Who doesn't like a good neutral-tone combination? There's something so refreshing and inviting about a clean palette. Maybe that's why – it just looks, clean. What's more relaxing than a clean and tidy living space? Additionally it emits a calming feel, which when paired with glowing gold flames, creates an ideal chill out spot – especially with the rug spotted bottom right. It's got my seal of approval!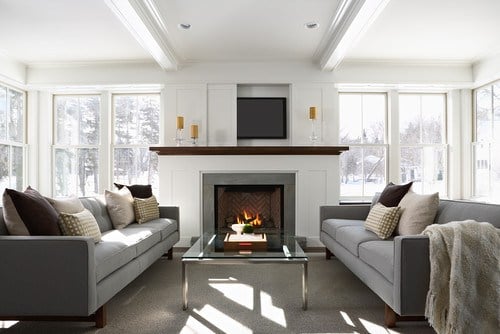 Contemporary Living Room by Minneapolis Home Builders DiGiacomo Homes & Renovation
There's something about the cottage atmosphere that encourages cosiness. This setting is more masculine than others, and to me speaks "Man Cave". Despite that, I love the interesting décor features which enhance the intrigue: the old bird cage on the hearth and the red artwork above the fireplace.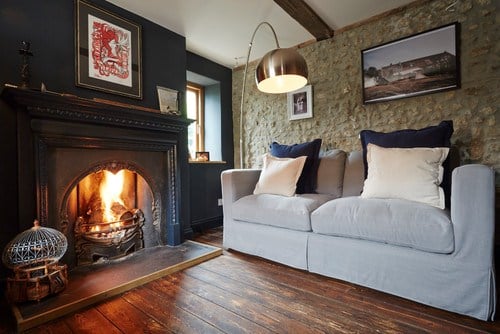 Contemporary Living Room by West Midlands Home Builders Hart Design And Construction

Do you have an open fronted fireplace you would like to replace? The AF700 can replace an open fronted wood fire.
One word: gorgeous. Everything about this setting is perfection. The foliage arrangement, the candle placement (how cute is the wee cubby hole) and wooden surround. I'm not a great fan of the tartan lounge suite, but it has a charm about it. With no sign of a television or a piece of technology, it's the dream escape. Some herbal tea and coconut cookies would complete the experience. But let's give praise to that beautiful wood fireplace. The sleek steel exterior, funnel-shaped chimney and glass-windowed doors create a soft, feminine touch.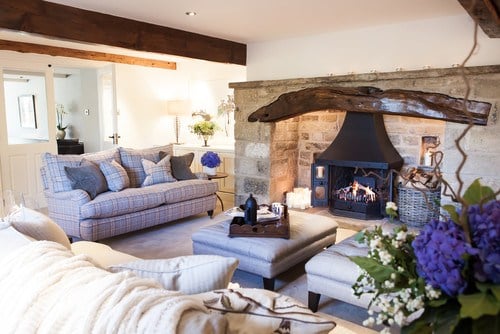 Farmhouse Living Room by Yorkshire And The Humber Interior Designers & Decorators Harpers Interiors
Nothing says cosy quite like lying in bed with nothing but the light of the gas log fire. There are not a lot of feelings that beat a feather-down duvet tucked up around your ears. Pair this scenario with a long conversation with your bestie or watching a movie. Either way, it sounds pretty ideal. The AF700 has an unbelievably natural flame display, which just increases the appeal.