A perfect way to welcome the sun
Personalised interior design coupled with a matching outdoor living space defines this beautiful residential property.
Built in 2010, this 320 sq.m (3,444.5 sq.ft) house sits in a rural setting and features a distinctive swimming pool. The house has a colour palette of white and chocolate brown, with board and batten gables adding character to the outside appearance. The simple yet opulent feel of the exterior flows seamlessly through to the well-considered interior spaces which include an Escea fireplace as a focal point of the living room.
The pool side is characterised by minimalistic décor with carefully placed outdoor furniture, to make the most of long summer days. The openness lends an air of sophisticated and easy comfort.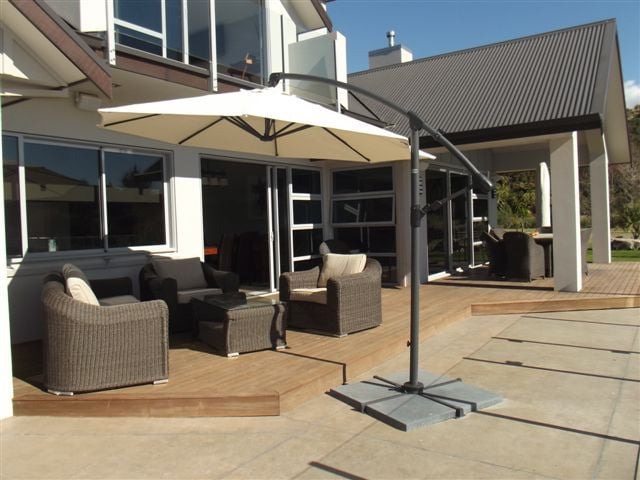 Both the living and the lounge dining rooms are well designed with suspended lighting creating a cosy feel, while the large sliding doors allow easy indoor outdoor flow.
The Escea fireplace with its minimalistic Velo fascia style and clean straight lines helps create a contemporary feel, and enabled the TV to be installed above, making the wall a true focal point of the room.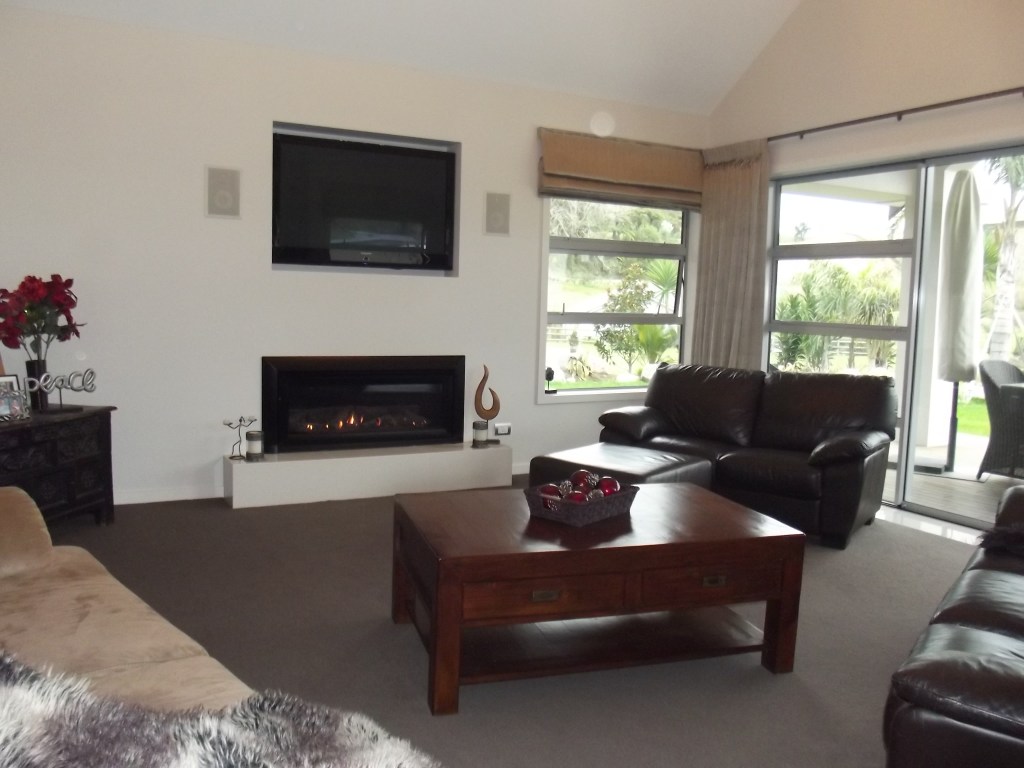 The property's owner did her own interior design and chose the Escea fireplace for its minimalistic design and stylistic appeal. The black wrought iron light fittings tie in perfectly with the black fire surround and enhance the style of the living area.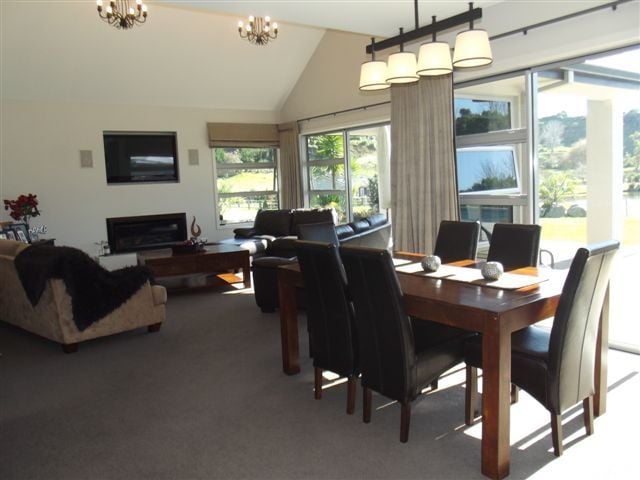 The home theatre room offers a lovely view of the verdant green lawn outside through floor to ceiling windows. Double glazed windows help control temperature year round. The deliberate use of soft neutral colours and minimal furniture make it a relaxing space to unwind.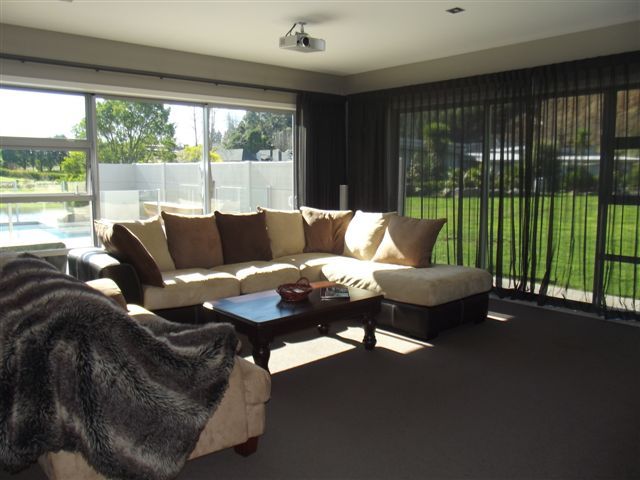 The kitchen offers a great view to the outdoors. The white décor continues the clean and uncluttered look that's present throughout the house. A neutral palette also makes it easy to easily change colour highlights with accessories and furnishings.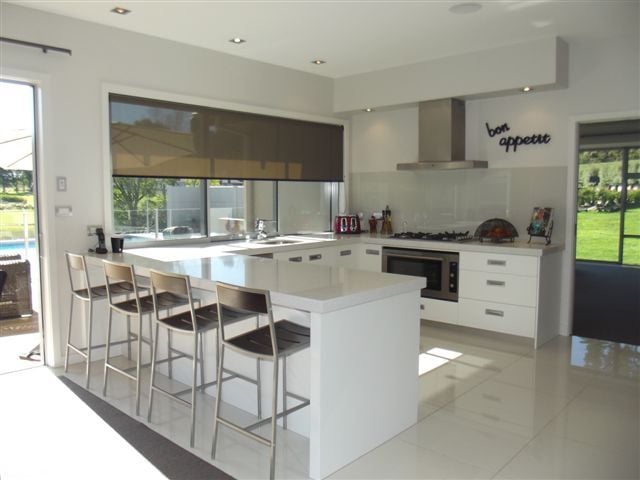 A lifestyle property that is still conveniently close to town, this house blends innovation with style and in the process, perfectly reflects the distinct personality and lifestyle of its owners.
Escea would like to thank Karen for offering her home and images for this case study.