Choosing a fireplace for a new build
When asked how to choose the best fireplace for your new house build, Escea Architectural Advisor Richard Miller says "think of nesting, think of comfort, think of relaxation". Much as this is the effect a fireplace has on us, when it comes to choosing a new fireplace, you can relax – it's easier than you think.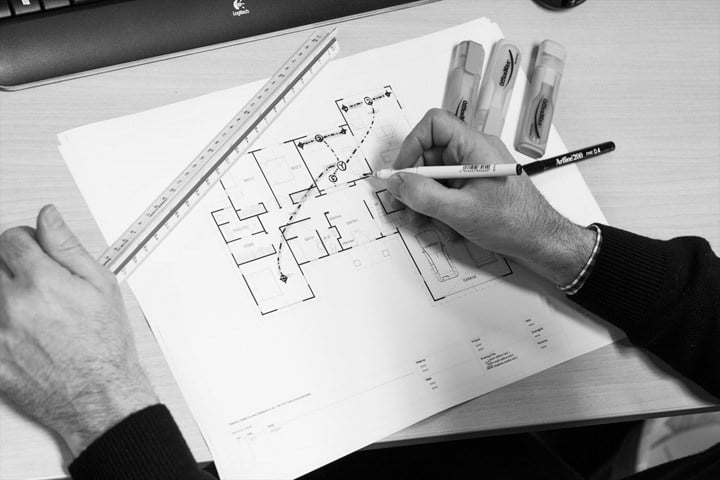 Q. How do I choose the best fireplace for my new-build?
Richard Miller, Architectural Advisor:
It's a practical question.
The first thing you want to decide – is this a primary, secondary, or occasional source of heating?
Essentially, what will you use your fire for? Do you want a heat-busting appliance that will warm you and the room, or are you looking for the ambient aesthetic of "furniture with flames"?
If your fire is a primary heat source, there are a few simple steps to take. To match the fire to the room, calculate the cubic volume of the room and match it with the kilowatt output a model of fire.
It is worth taking into account whether your room is insulated, and the climate of the area you live in. A South Island home will have much harsher winters than the balmier North Island.
For anyone with an old fireplace, a new chimney seems like a stressful venture. But again, sit back, relax. Escea's innovative flue technology means that you can install your flue above, below or behind the fire, giving you a range of options.
There's also Escea's advanced DX Series gives you the option of multi-room heating, which reaches all corners of the room the fire is in, as well as the rest of the house.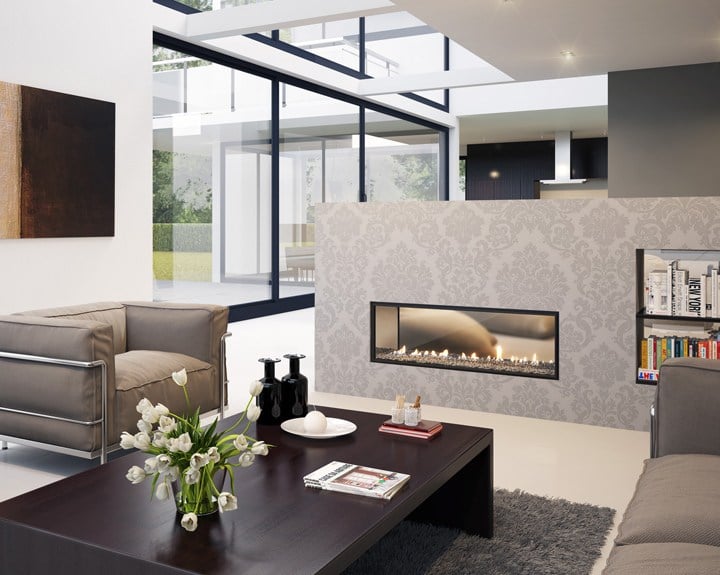 Multi-storey homes
Be wary that installing a fire in a multi-storey home can be a little more difficult, particularly if you have to install a flue up an inside wall. A single storey home is easier, but in multi-storey houses there are still plenty of options.
If your fire is about its elegant appeal as well as heat, select a model with an aesthetic sympathetic to your design and values. If you value efficiency, for instance, Escea's powered direct vent flue means rather than most of the heat going up the chimney as with older fireplace designs, 90% of the warmth envelops you, not your flue.
Designing the Look of your fire
When it comes to interior design, professional services are always an option, but Escea can help you here. Their fantastic 'design my fire' app allows you to mix and match fuelbeds and fascias to create the perfect version of your fire. Have a play!
Architectural Advisor (AA) Richard Miller is here to answer your questions. Email AA@escea.com if you have something you want to ask.