Design Your Fire puts the Power in your Hands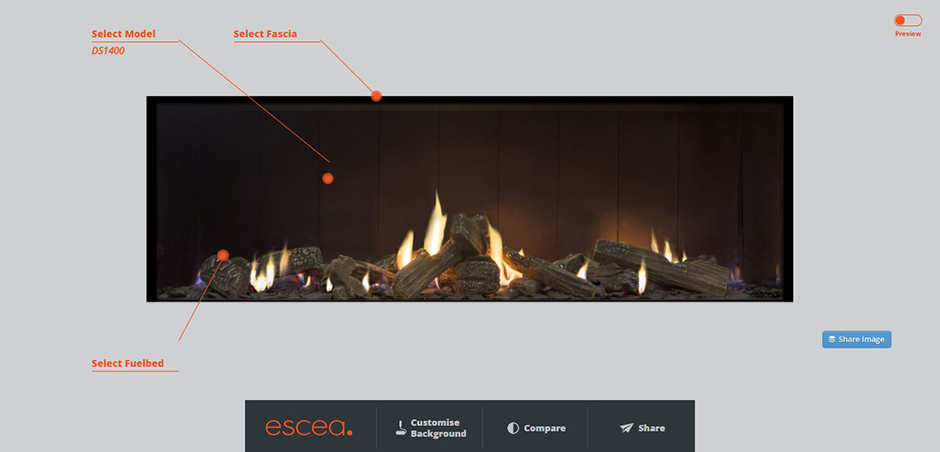 Escea has just revamped its Design Your Fire tool, allowing you to customise the look of your dream fireplace even more than before.
With this interactive design tool, you can create and compare a wide range of Escea fireplace ideas, mixing and matching the design features. This allows you to visualise each fire, so you can pick the perfect one to suit your home.
Design Your Fire is super easy to use. Basically you just want to let the orange circles guide you. Start by choosing your fireplace model, then fascia (frame) and finally the fuelbed of your choice.
Try swapping elements to try different looks. The app allows you to try different options across our range of design features. Fascias are available in different colours and styles. Fuelbeds come in several different types – you can create a Gas Log Fire, try Black or White Coals, NZ River Rock, Driftwood or try glass Crystalight in a variety of colours.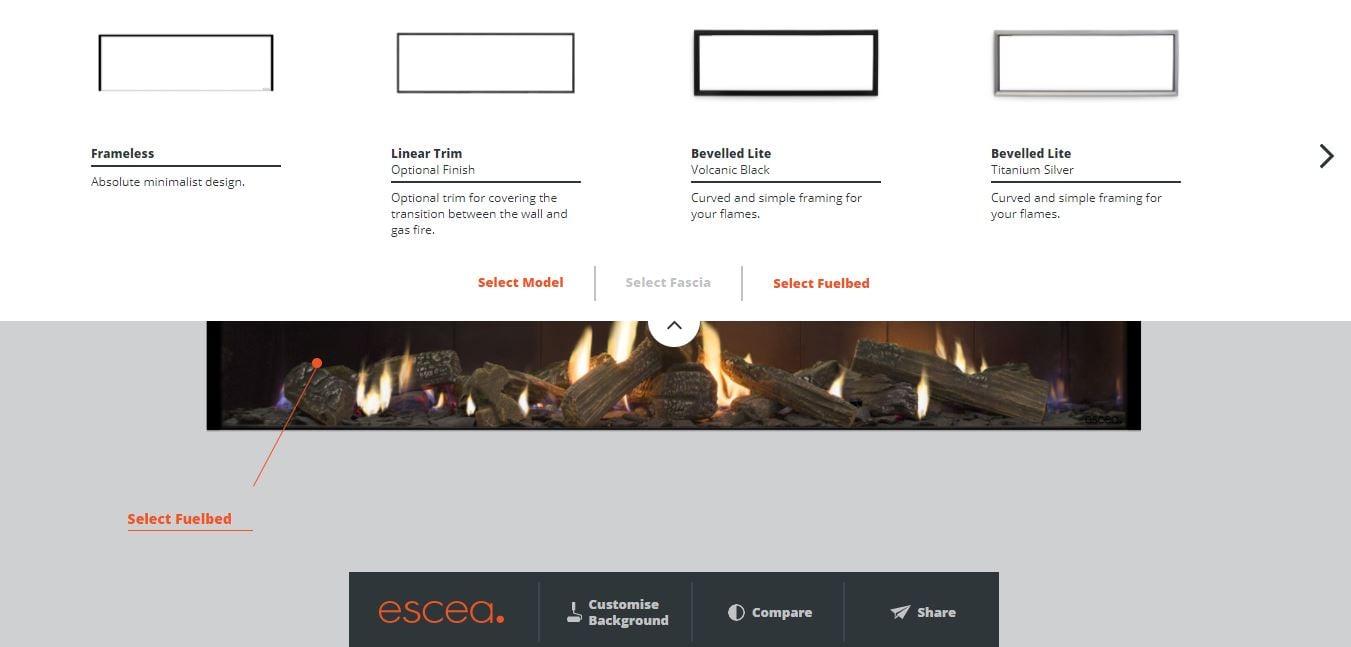 Torn between two ideas? Escea has you covered with the 'Compare Fireplaces' function. Create two designs and compare them side-by-side. The image of your second design will appear next the first one on the screen. You can then use the sliding tool to show more or less of each design.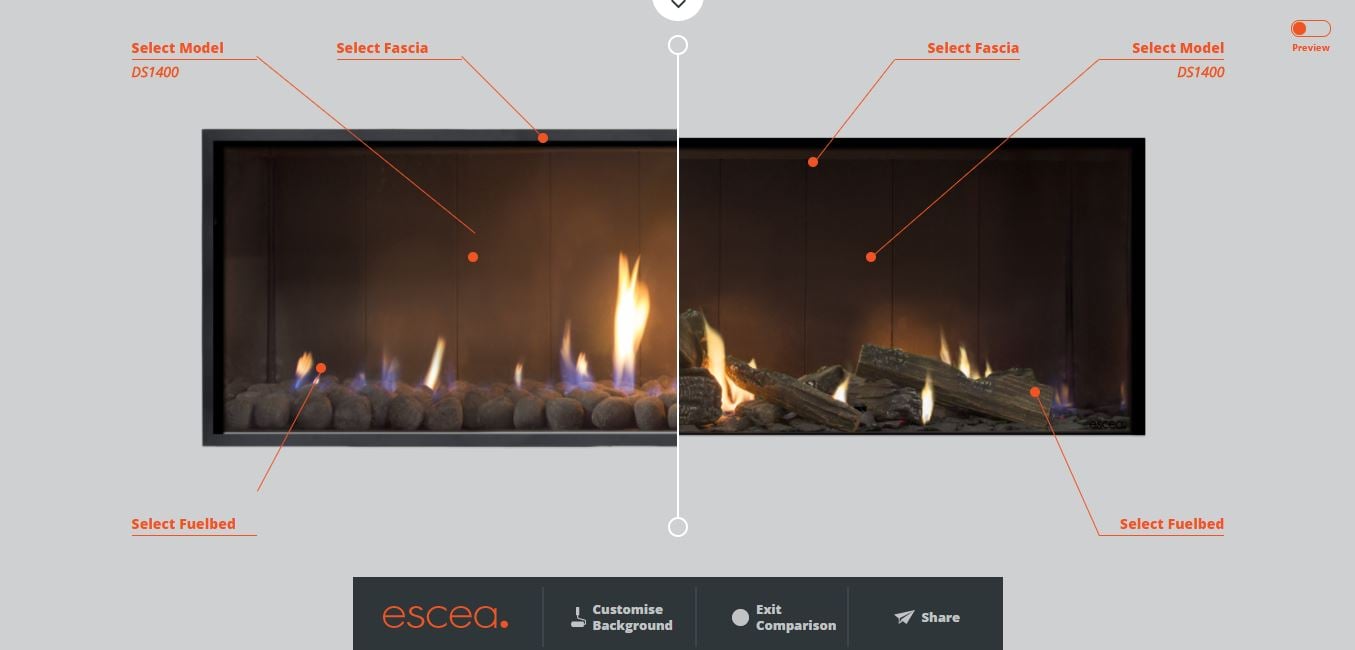 Once you've decided on your favourite look, you can customise the background. Either choose a wall colour, or pick a surround option. This is a new feature of Design Your Fireplace, with popular looks such as marble, Central Otago Schist to choose from.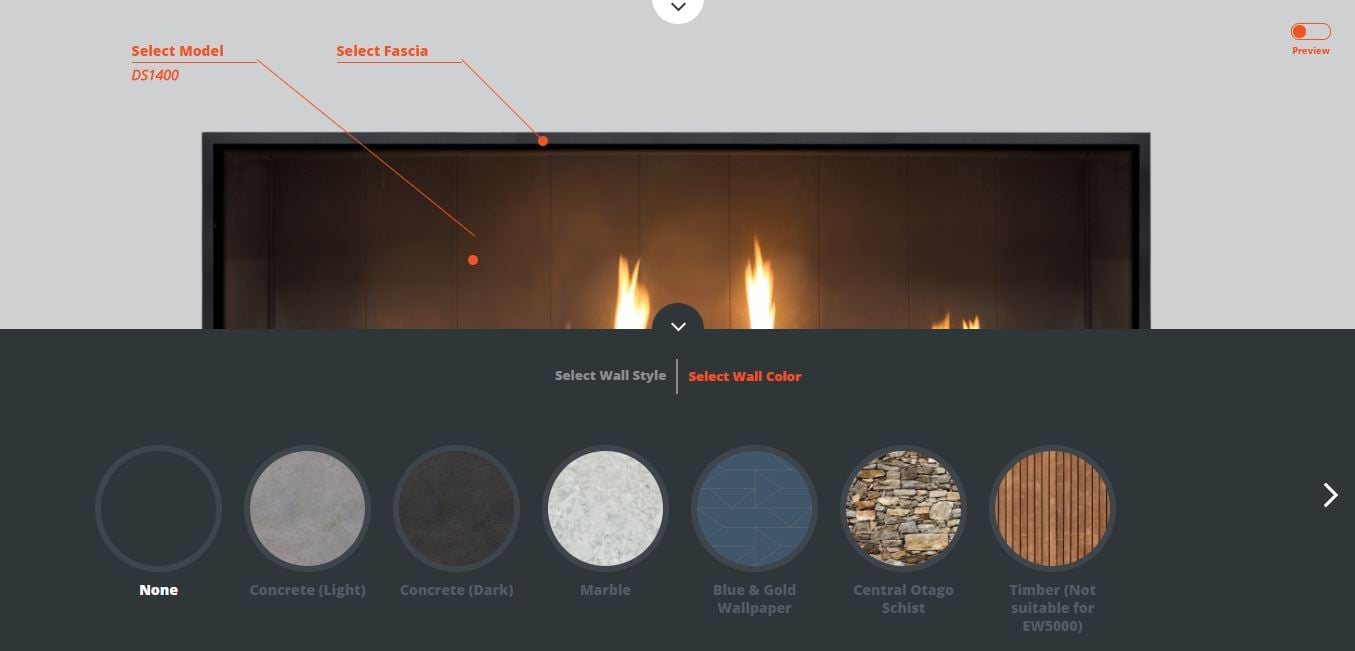 On the top right of your screen you will notice a preview button, this allows you to view the final design and shows you what you get when you download the image (just click the "Share" button). This is useful for keeping on file for future, or adding to your Pinterest board.
Even better, choose 'Share to Facebook' so your friends and family can tell you what they think.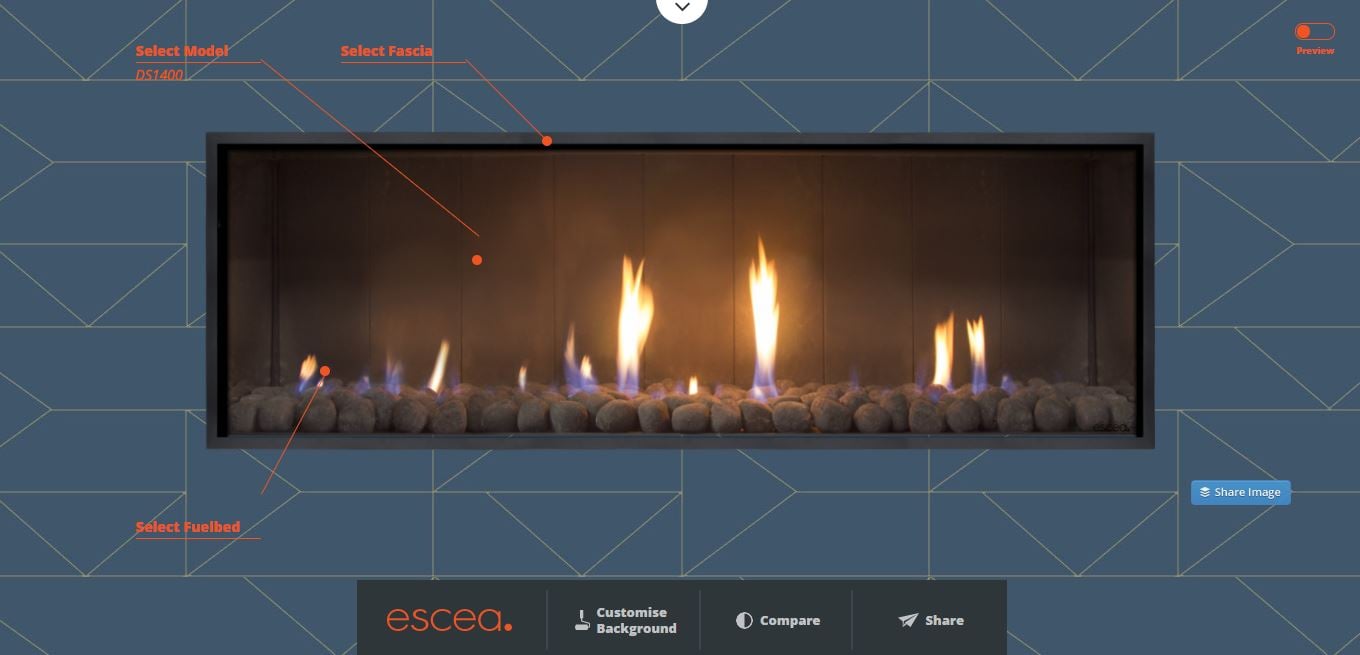 Try it now at https://www.escea.com/nz/design-your-fire/