Over the past year, the world-wide pandemic has taught us the importance of home.  It's encouraged us to establish a stronger sense of place and belonging, while also expanding the purpose of our homes to cater for a wider array of needs.
As our homes have become a place to work, relax, retreat and connect, more and more we are seeing people creating spaces in the home that speak to these different and often conflicting requirements.
From home offices, to gyms and classrooms, the meaning of 'home' is different for many of us, than it was 18 months ago. That's why it's more important than ever to create spaces of respite, indoors and out.
As an extension of the home, any outdoor space has the potential to be transformed into an 'at home Oasis' – a place to escape from daily life and come together with friends and family.   
Nothing brings your backyard to life quite like spark and flame. In fact, human beings are drawn to it – we find comfort, connection, and calm in the rhythm of the flames as it's been proven to
Escea's range of wood fires lean themselves to ever-evolving demands of our homes, with extensive cooking capabilities you can boast your culinary flair, host extended family and friends or settle in for an intimate night with your nearest and dearest.
Without further ado, here are a collection of Escea outdoor wood fires, to inspire your outdoor space. 
1. Flues and Views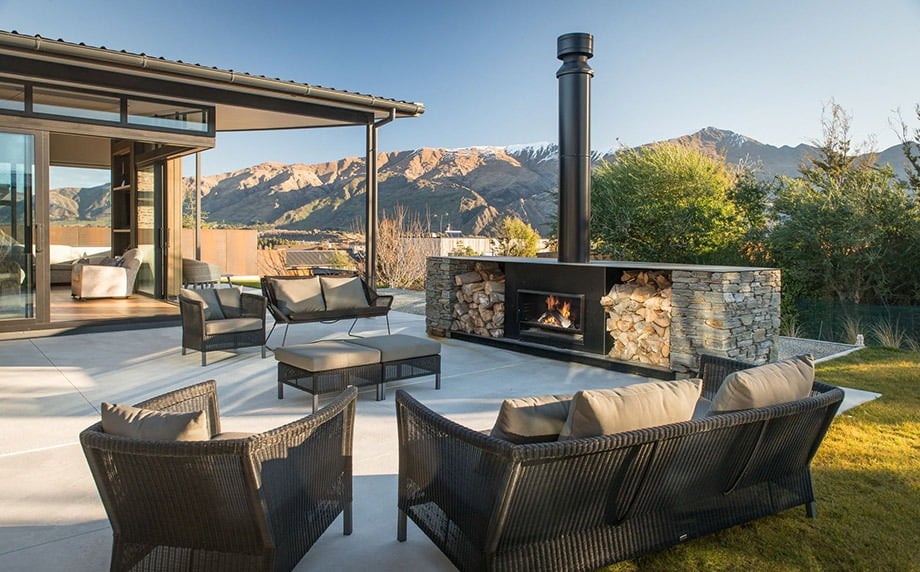 The Escea EW5000 with an exposed flue is an alpine framed feature in this Central Otago backyard.
Design by: Condon Scott
Captured by: Simon Larkin Design
2. Bold, Brick and Beautiful

Indoor and outdoor living collide in this trans-seasonal space featuring an Escea EW5000.
Design by: Fouche Architects
Captured by: Cieran Murphy
3. Contemporary Cottage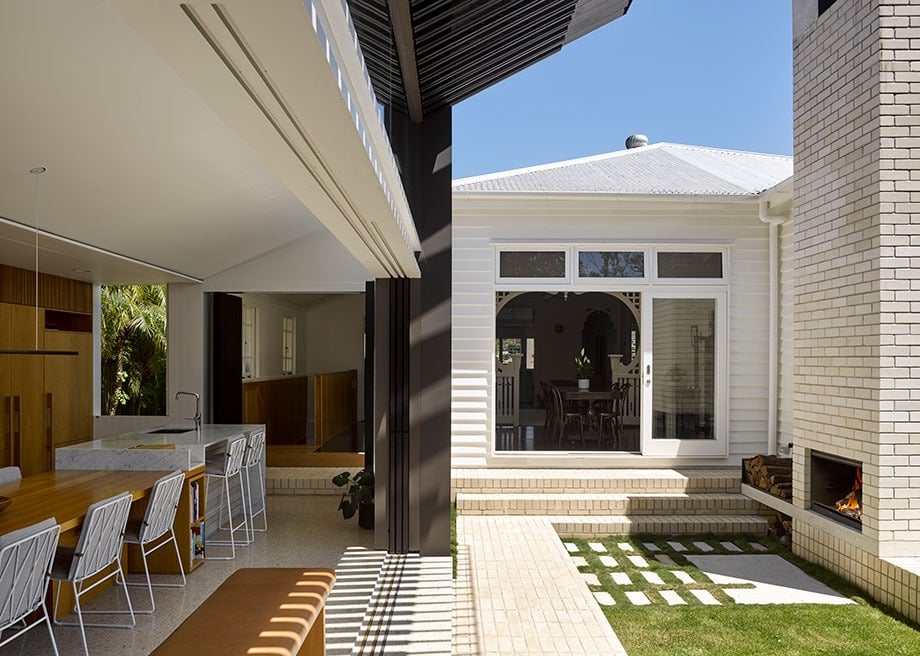 A modern extension readyies this family home for generations to come with an open plan entertaining space, featuring an Escea EW5000 Outdoor Wood Fire.
Design by: SP Studio
Captured by: Christopher Frederick Jones
4. Entertaining Enamour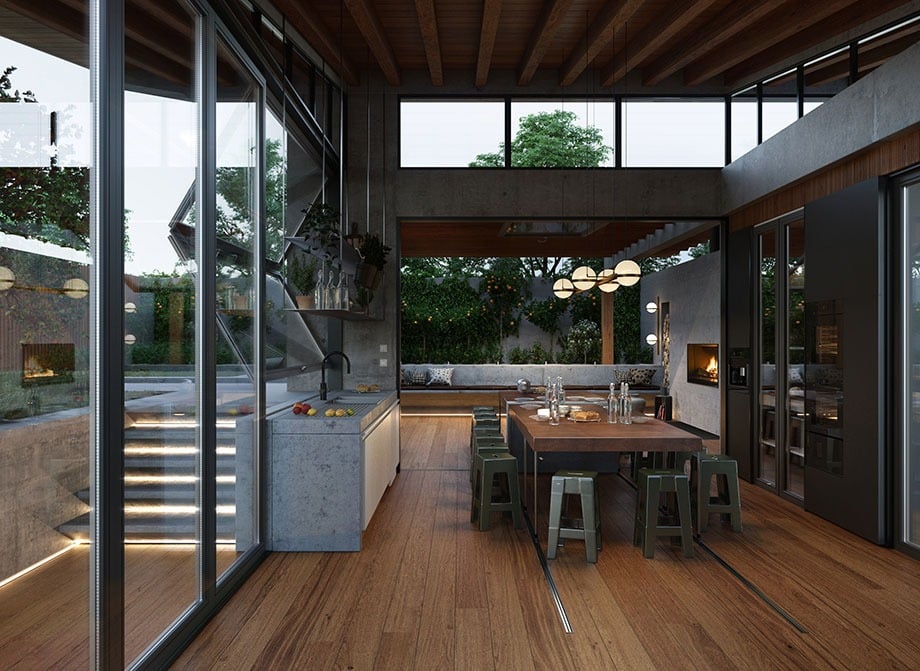 The stunning integration of the EK Outdoor Fireplace Kitchen into this indoor, outdoor space brings together food and flame.
Design by: Bijl Architects
5. Social Circle

The Escea EP1350 Fire Table is the ultimate way to bring the whole family together – portable and easy to install with plenty of room for everyone.
Captured by: Hayden Parsons
6. Handsome Home

This courtyard creates a place of connection where the extended family can gather, graze and gaze into the flames. Featuring the EK Outdoor Fireplace Kitchen.
Design by: Mason and Wales Architects.
Captured by: Simon Devitt
7. Raw and Refined

This rustic New Zealand setting features our EW5000 Outdoor Wood Fire set into a concrete surround and integrated outdoor kitchen.
Design by: Dravitzki Brown
8. Rural and Rustic 

The Escea EW5000 anchors this sprawling rural outlook bringing a dramatic dimension to the scenery.
Design by: Dravitzki Brown
9. Outdoor Anchor

The Escea EW5000 is an aesthetic anchor in this mid-century home, nestled in Queensland Suburbia.
Design by: grayHAUS
Captured By: Brock Beazley
10. Home and Hosting

The Escea EK Outdoor Fireplace Kitchen creates a corner of connection in this suburban courtyard.
Explore Escea's range of outdoor wood fires
here.