Rewind to 1860s Manly (then known as Redhill Farm). This semi-detached terrace house was a newly built workers' cottage, made from sandstone painstakingly hand chipped and quarried from the block of land next door. It was before the time of electricity and the only toilet was outside.
Fast forward over 150 years and although the home has been fully renovated a few times over, you will still recognise and appreciate the historic value of this charming heritage-listed home.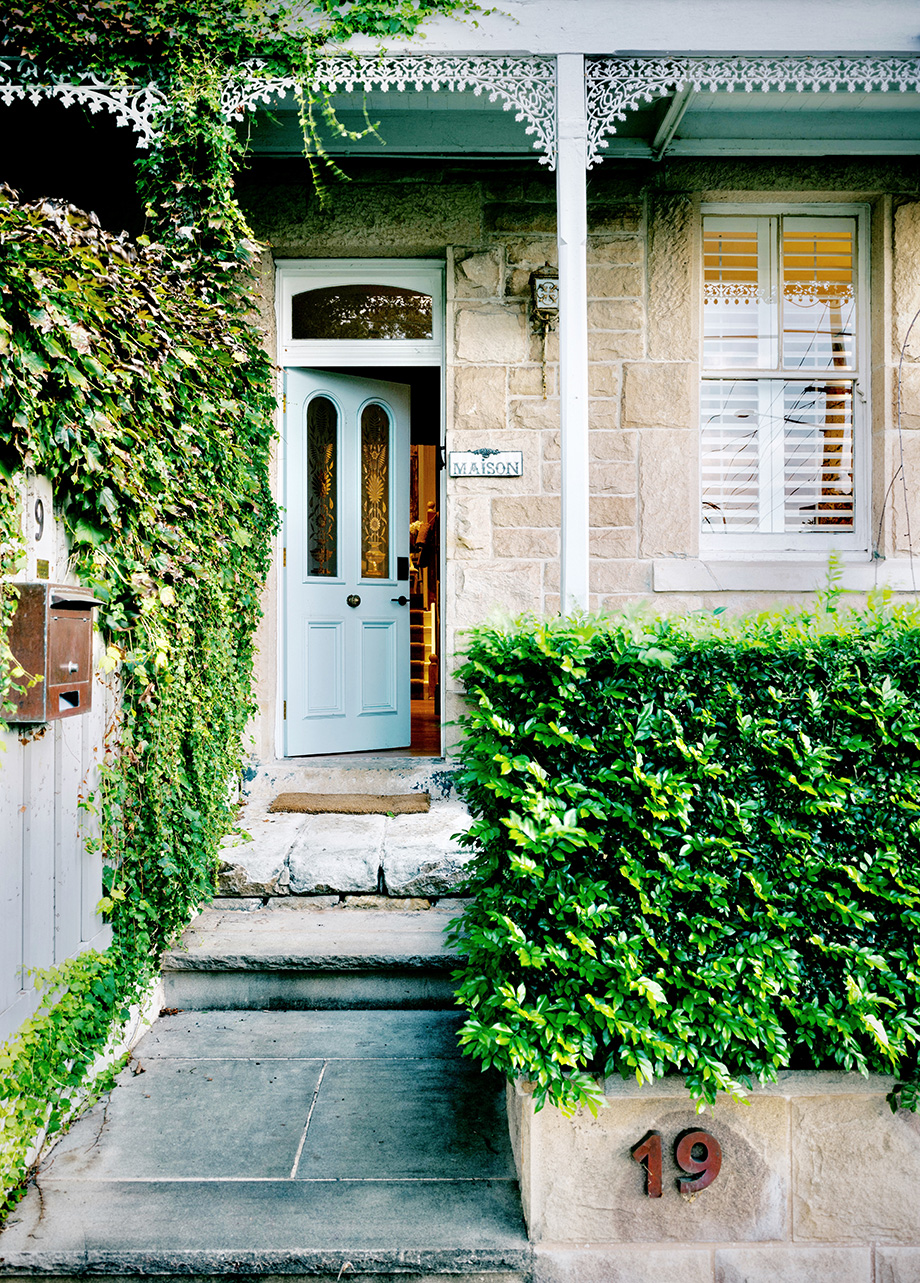 The 1860s original workers cottage was built from hand chipped sandstone quarried from the block of land next door.
Although the terrace house was dilapidated and in serious need of some work, homeowner Janet (JJ) Nguyen says she "instantly fell in love with the original sandstone walls and fireplace" as soon as she set foot inside.
JJ purchased the home and moved in soon after. With little budget left, she went about painting everything white (except for the sandstone walls, of course). The freshly painted home was "so much brighter and happier and I fell in love with the walls and fireplace all over again" says JJ.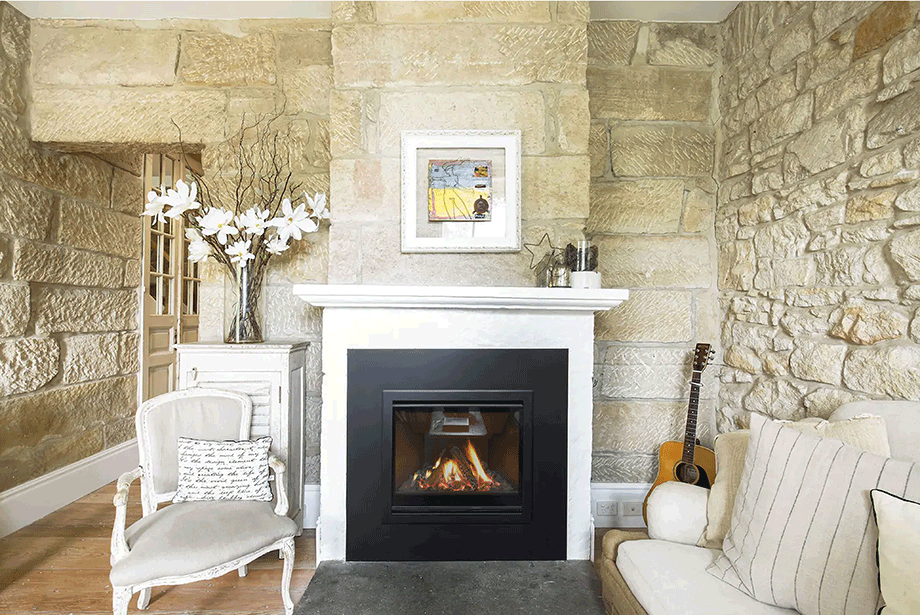 JJ instantly fell in love with the original open wood fireplace that they eventually renovated and retrofitted with a modern gas fireplace, the Escea DF700.
The house has since undergone a couple of renovations; the first one was not long after her now- husband, Paul, moved in. They had to fix the falling plaster ceiling so took the opportunity to convert the attic into a bedroom for Paul's two young sons. They also dug up the backyard to create indoor-outdoor flow from their back room to the garden. In the process, their builder inadvertently burst a sewage pipe which meant the whole bathroom had to be excavated.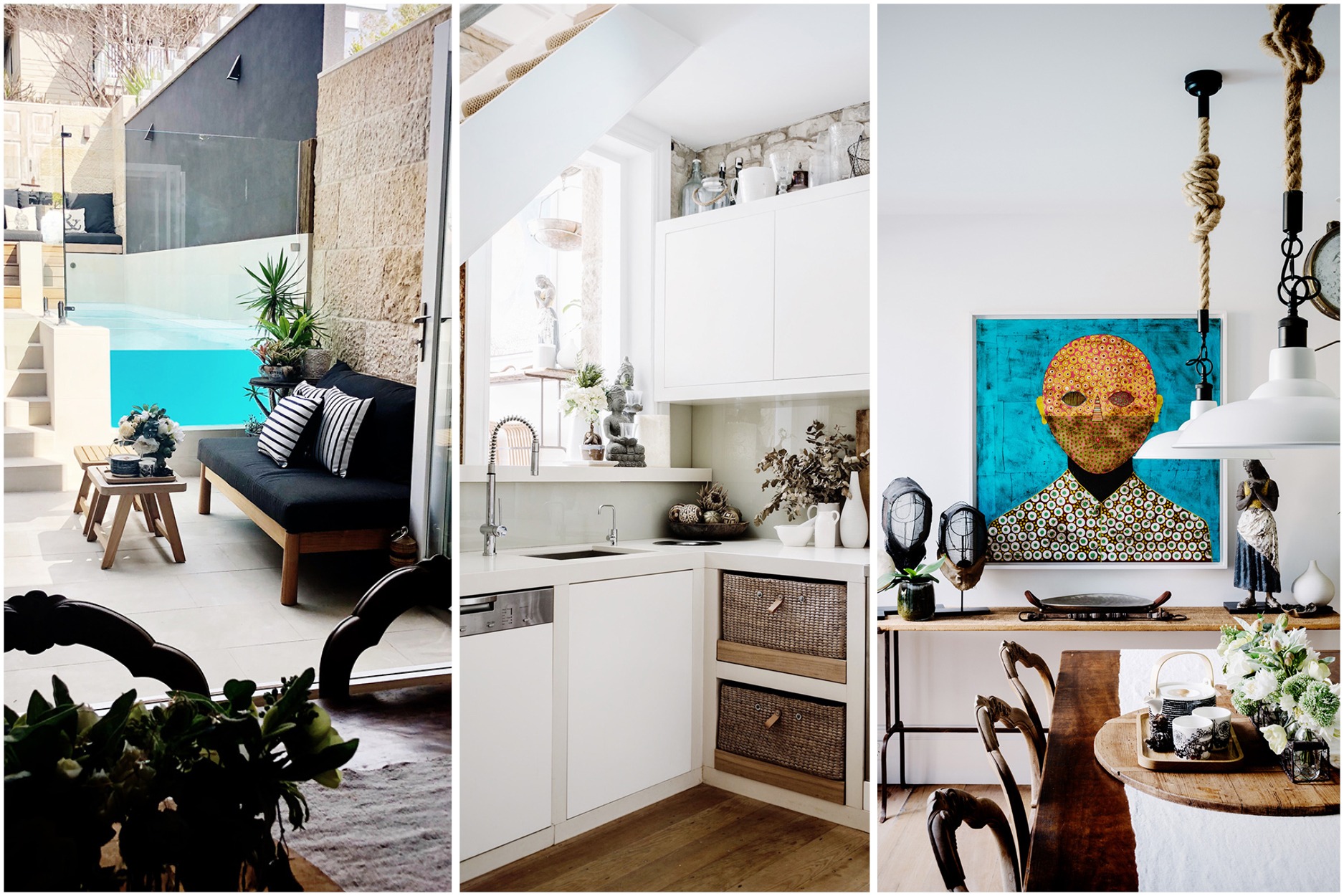 Their latest renovation was done alongside their neighbours to ensure they kept the 'integrity of the terrace house'.
Their most recent renovation was done in unison with their neighbours who are also great friends of theirs. They wanted to add an extra bedroom while JJ and Paul had always wanted to add a second bathroom and plunge pool in the backyard. Renovating together allowed them to "keep the integrity of the terrace house" which was so important to the both of them.
Paul and JJ designed and decorated the home themselves with some help from architect, Adam Hobbs from Hobbs Jamieson. When it came to the design details, JJ says "it's a typical terrace house so it's very long and narrow but we maximised every inch of space we had."
JJ describes the home's style as "eclectic and rustic with lots of original artwork and antiques collected from our overseas travels."
Her favourite features are still the sandstone walls, the fireplace and now the plunge pool too. "It's so relaxing lounging out there, and it makes you feel like every day is a holiday," says JJ.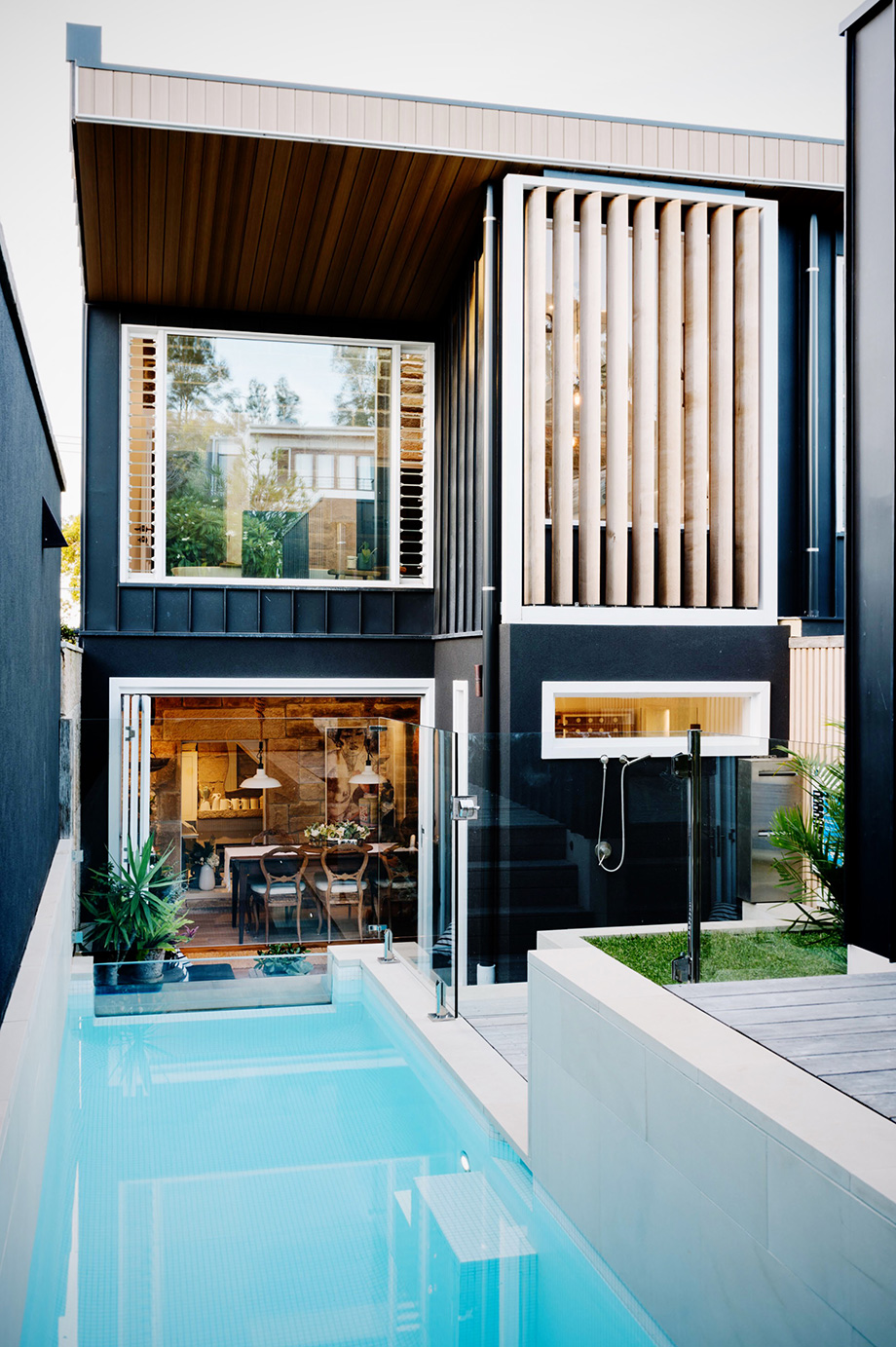 Paul designed their new lap pool which they sacrificed their garage for – something that JJ and Paul says makes every day seem like they're living in a resort.
The European oak floorboards are also another nod to the historic nature of the home – they were milled from beams that came from a 150-year-old Croatian farmhouse. The circular glass balustrade staircase is a modern design feature that brings the terrace home into 21st century, yet is subtle enough not to distract from the home's beautiful heritage features.  The new bathroom is also one of JJ's favourite spaces. "It's the biggest and most luxurious room in the house!" JJ says.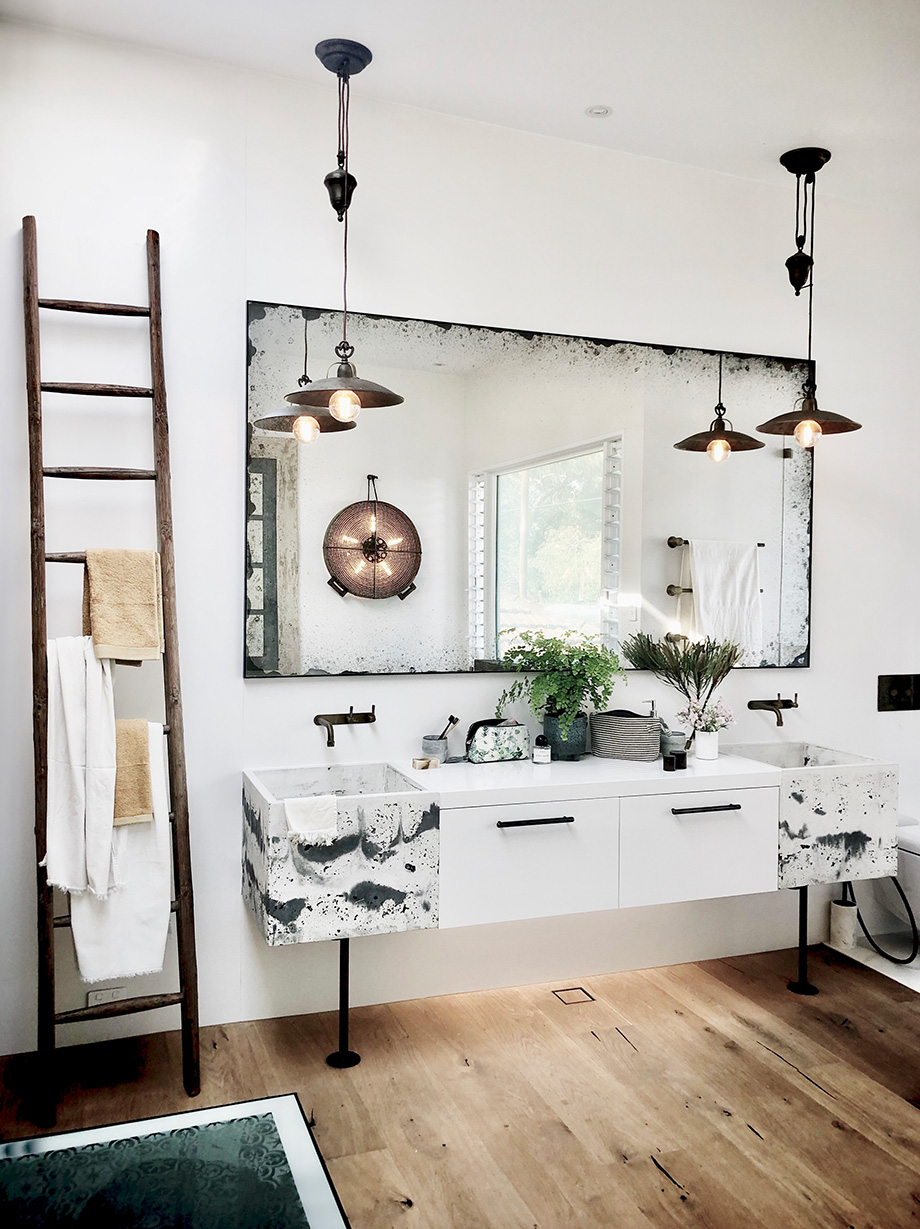 One of JJ's favourite rooms in the home is the renovated bathroom which features a custom made polish cement basin paired with a vintage mirror and Brodware brass taps.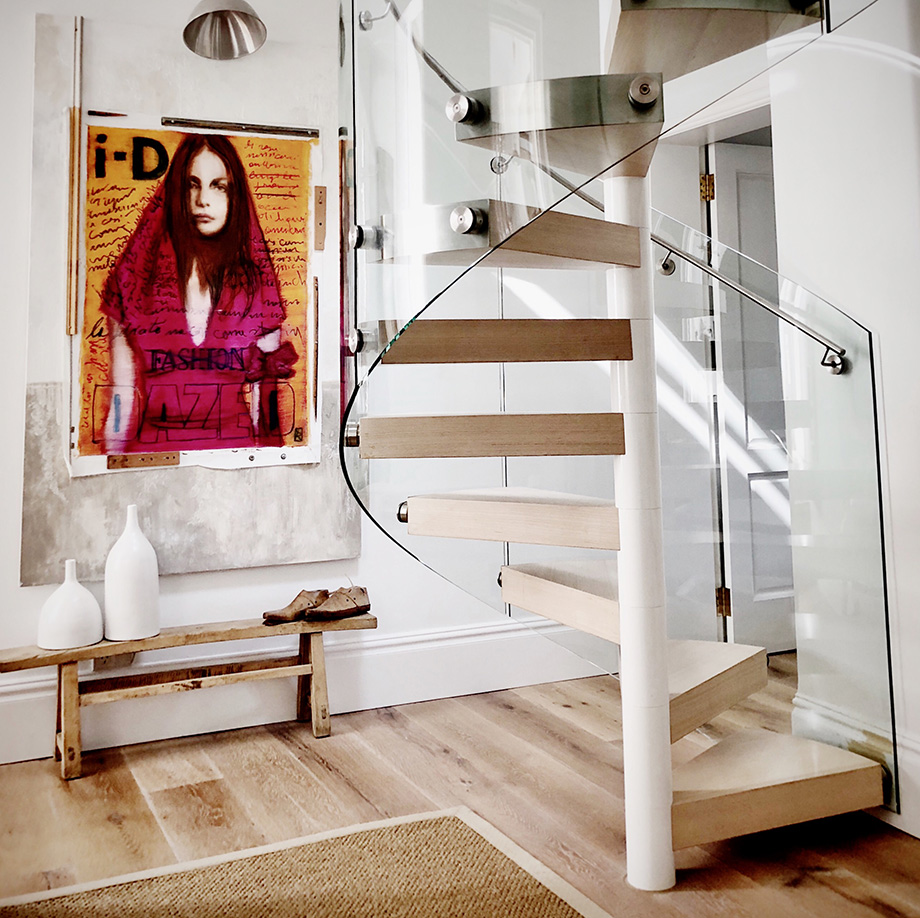 A glass balustrade circulate staircase connects the two levels whilst making a subtle design statement without interfering with the home's heritage features.
When it came to the living space, Paul was tasked with doing the research to find a new fire that would fit into the existing fireplace without disrupting the original surround. They decided to go with a gas fireplace, rather than wood, because it was more convenient and would be a much safer option for their Airbnb guests. They found that the Escea DF700 to be the best fit for the space, and their lifestyle.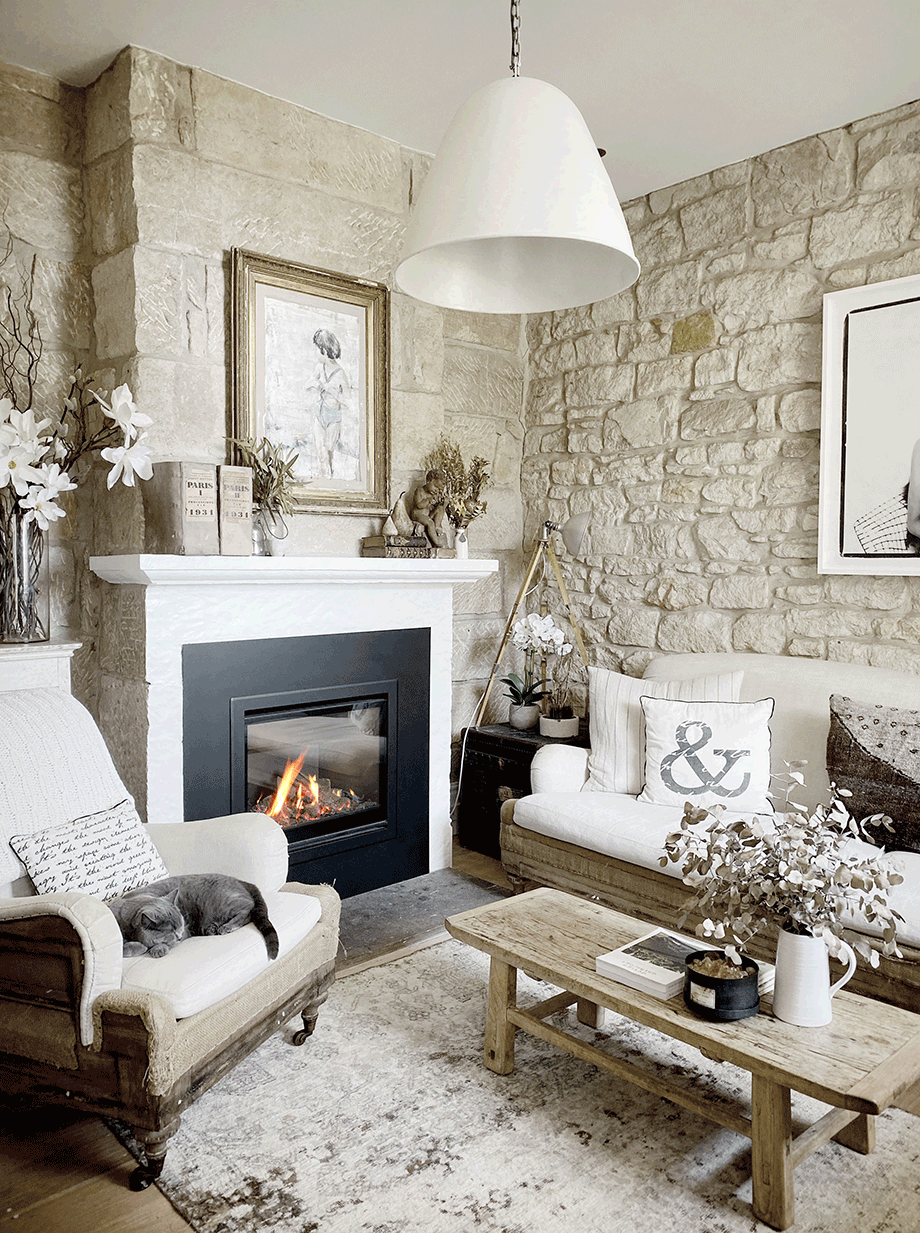 JJ and Paul rent their home out to guests so a gas fireplace made sense for its convenience, and it was much safer than a wood fire.
"I love our house in winter because I can have the fireplace on. The best thing about Escea is that I can have it on at a press of a button which means I can have it on every night.
It's also much more economical and efficient at keeping the house warm. You can control the temperature which is the one thing you can't do with our old fireplace." JJ says.
JJ and Paul use Escea's Smart Heat app to control the fireplace and turn it on when they're not even home. "The Escea technology also allows us to remotely switch the fireplace on when we're out at night so when we come home after dinner, the house is warm and cosily lit. It's fantastic!"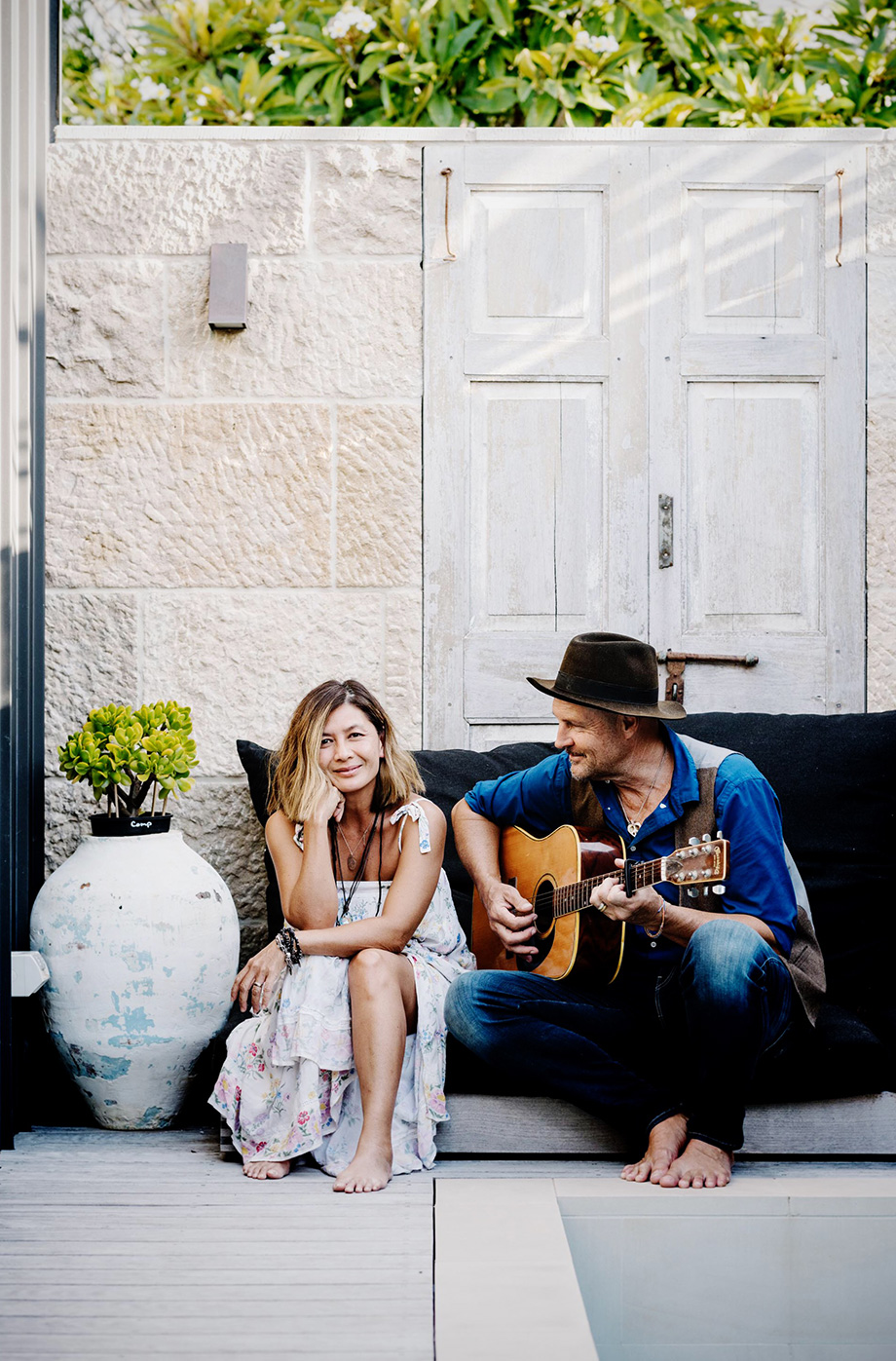 JJ and Paul's home is adorned with artwork and antiques from their overseas travels and time living in Bali and Hong Kong.
For a homeowner that's clearly got a knack for renovating and love for heritage homes, JJ offers her best advice for others looking to renovate their own period homes. "Keep the heritage but don't try to replicate it with 'faux' detailing. If you can't get authentic original structures don't use fake or imitations. We kept as much of the original features of the house as we possibly can but we added a modern extension at the back. The two work really well together."
To learn more about retrofitting a gas fireplace see here, or to view 'Fairlight Maison' via Airbnb see here.