Fireplace Designer in Your Pocket
We always have ease and convenience in mind when it comes to creating products for our customers. Usually this focus is predominantly on physical products, but now we're creating digital products with this same aim in mind.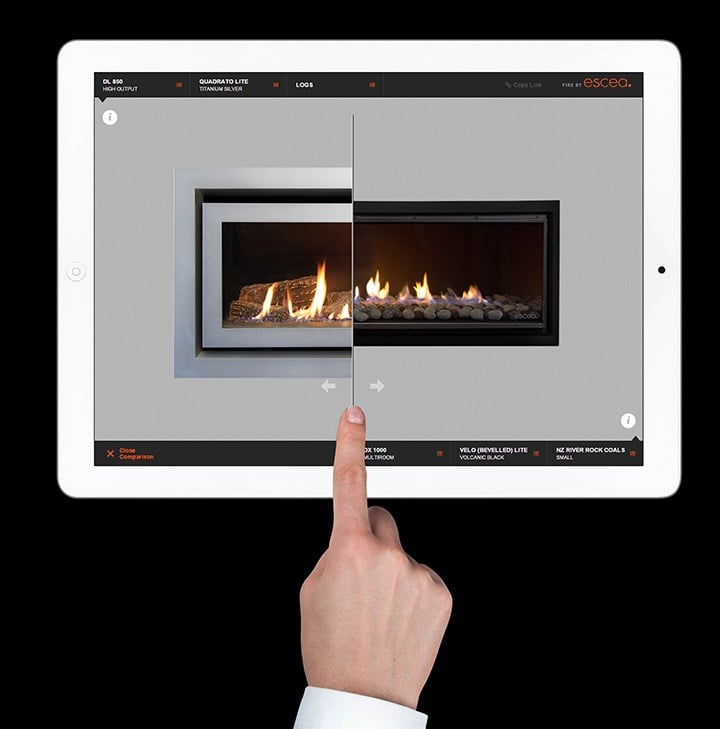 It's always a struggle trying to find the right fireplace for your home in terms of heat and efficiency, but let's face it, if you were only buying an appliance for simply heating purposes you would buy a heat pump. The beauty and enchantment of a fireplace is just as important, and making sure it's the right fit for your home is essential. Therefore, we wanted to create a user-friendly way for you to have every design option for your Escea fireplace at the end of your fingertips.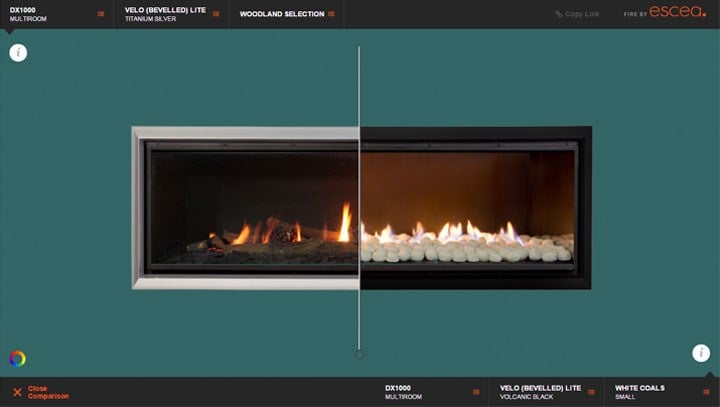 So, we created Design Your Fire. It's like your own interior designer for your fire in your pocket.
Design Your Fire allows you to create your ideal fireplace design by choosing a fireplace model, fascia and fuel bed. Then you can compare two design styles side-by-side if you're having trouble deciding between two models or two looks.
Our latest feature allows you to change the background colour, so you can match it to your future or current decor style.