Winter is a beautiful season, full of tone and texture.  In the design world, we're inspired by the moody silhouette of bare trees, the snow-capped mountains and the 4pm golden hour.
Whether you love the cooler months, or you're just hibernating until spring, you'll want to bring a little extra warmth to your interiors – physically, conceptually and emotionally.  
And there's no shortage of inspiration to be found. From eclectic art collections to quirky candles and opulent retro sofas, here are this seasons trends taking the design world by storm this winter. 
Art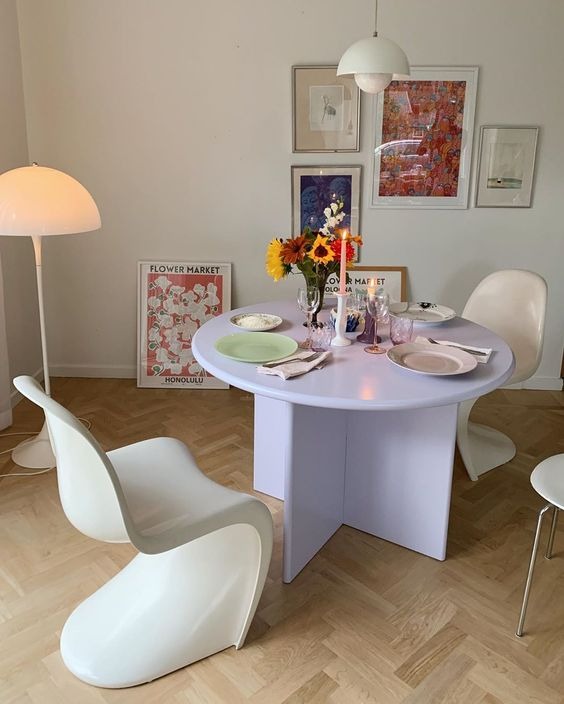 Image: Ulrika Westman
There's nothing like a pop of art to brighten up the room, and your mood.  This winter, designers are loving eclectic art collections that celebrate a variety of styles and origins - creating spaces with world-wide influences that entice and engage.
Many art collectors look at the process of buying art as a collection of the lives around us, harnessing moments and memories.
Buying art locally is a great way to connect with your community and support small businesses too. Search for art that sparks an emotion or triggers a feeling of nostalgia – these pieces will continue to nurture you through the years.
"

Be faithful to your own taste, because nothing you really like is ever out of style.

"

- Billy Baldwin 
Greenery

Image: yourhomeandgarden.co.nz
It's no secret that there is a big trend towards filling your home with copious amounts of house plants. Not only do they look good, they also improve air quality which is a great benefit in winter when we tend to spend a lot more time inside.
Studies also site that bringing nature inside can dramatically improve your mood and wellbeing, with a University of Technology Sydney survey suggesting that house plants could lead to a 37% reduction in anxiety and a 58% reduction in depression.
From the popular Peace Lily, nestled in seagrass baskets to adorning vines that sweep the sides of bookcases, and retro hanging creepers that take us back to the sexy 70's – house plants are everywhere.
As our obsession with house plants deepens, so too does our commitment.  Easy to care for plants such as succulents, cacti and the famous Mother in Laws Tongue have made way for more high maintenance plants that force us to exercise some mindfulness in looking after them, such as the Fiddle Leaf Fig.
Feature Fireplaces