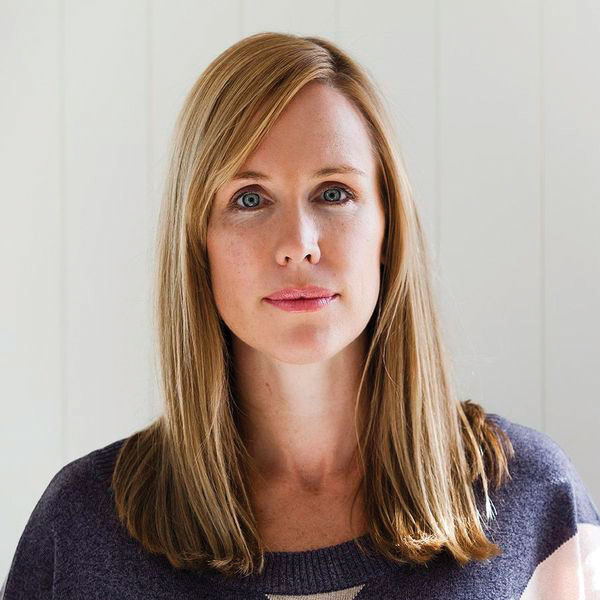 Within a year of launching her practice in 2009 (from her spare bedroom, new baby beside her), Sydney-based architect and interior designer Madeleine Blanchfield was already making waves, winning awards and making shortlists for the Australian Institute of Architects, interior design and urban design, Belle Luxury and Australian House & Garden magazines.
While much of her work is projects worth up to six figures, it was her winning design for a modest project home that demonstrated what every architect knows: good design need not cost a fortune; good master planning creates better, future-thinking housing.
We caught up with Madeleine to get her thoughts on design.
What drew you to architecture and interior design?
I liked art and maths equally at school and think I wanted to be an architect for as long as I can remember. I enrolled in medicine but knew it wasn't for me so jumped ship and went to study architecture. At that time there was a recession and most architects were out of work.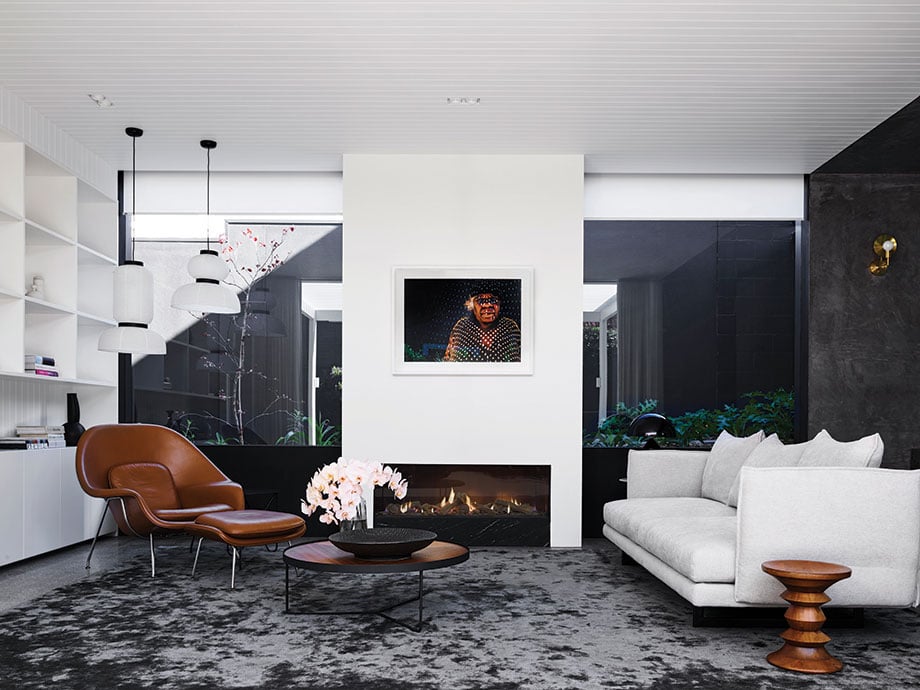 Designed by Madeleine Blanchfield Architects, the Attic House overlooks Sydney's Gordons Bay and features the DS1400 with log fuel bed.
How would you describe your interior style?
Our projects are mostly new houses. The interior aesthetic is an inseparable part of the overall house. Our work is always bright, voluminous and focused on light and space. Clear, strong planning and simple, pared back design is a consistent attribute to our work – beyond that we treat each project as its own entity and draw on the site and the clients for inspiration.
What inspires you?
I'm inspired by Japanese design, which deals beautifully with the journey through spaces and the interface between public and private space. Travel is always a great source of inspiration, as are the individual character traits of our clients.
What does good design mean to you?
Good design should have clarity, resolution, and be comprehensible. It should also be bold, challenge or improve on the status quo and make you feel good. It should provide an experience that is progressive and uplifting. We seek simplicity and elegance in our design solutions. Simplicity is usually the result of a rigorous design process that involves many iterations to exclude the less refined options.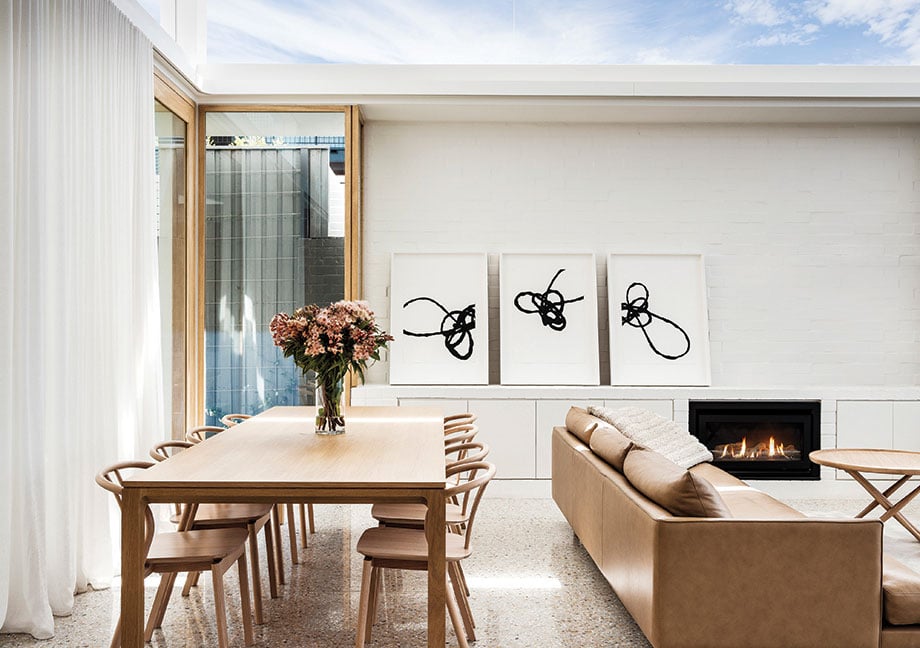 Coogee House II was designed by Madeleine for a young family "to be robust, liveable and light-filled but with a layering of spaces that provided flexibility, separation and privacy". The open plan living space features the Escea High Output DL850 gas fireplace. Photo: Robert Walsh
Tell us a bit about Madeleine Blanchfield Architects (MBA)?
We work in a corner store. It is like sitting on the street. I love the light and being connected to the neighbourhood and part of the community. I feel like I've lived a day in the world in our current office.
You have to be an all-rounder having your own business, I am fortunate to have an amazing team. We operate as a very strong group, so it's genuinely fun going to work.
Does MBA have a distinct design philosophy?
We create architecture that elevates people's mood and spirit. It has clarity, is flooded with sun, light and is responsive to the client's brief. Our architecture focuses on proportion, balance, light and volume. It is pared back and purposeful.
It is easy to avoid trends because the forms are derived from the site and the brief. There will always be popular materials and tones, but provided they are composed in a classic and thoughtful manner, I don't think that's a bad thing.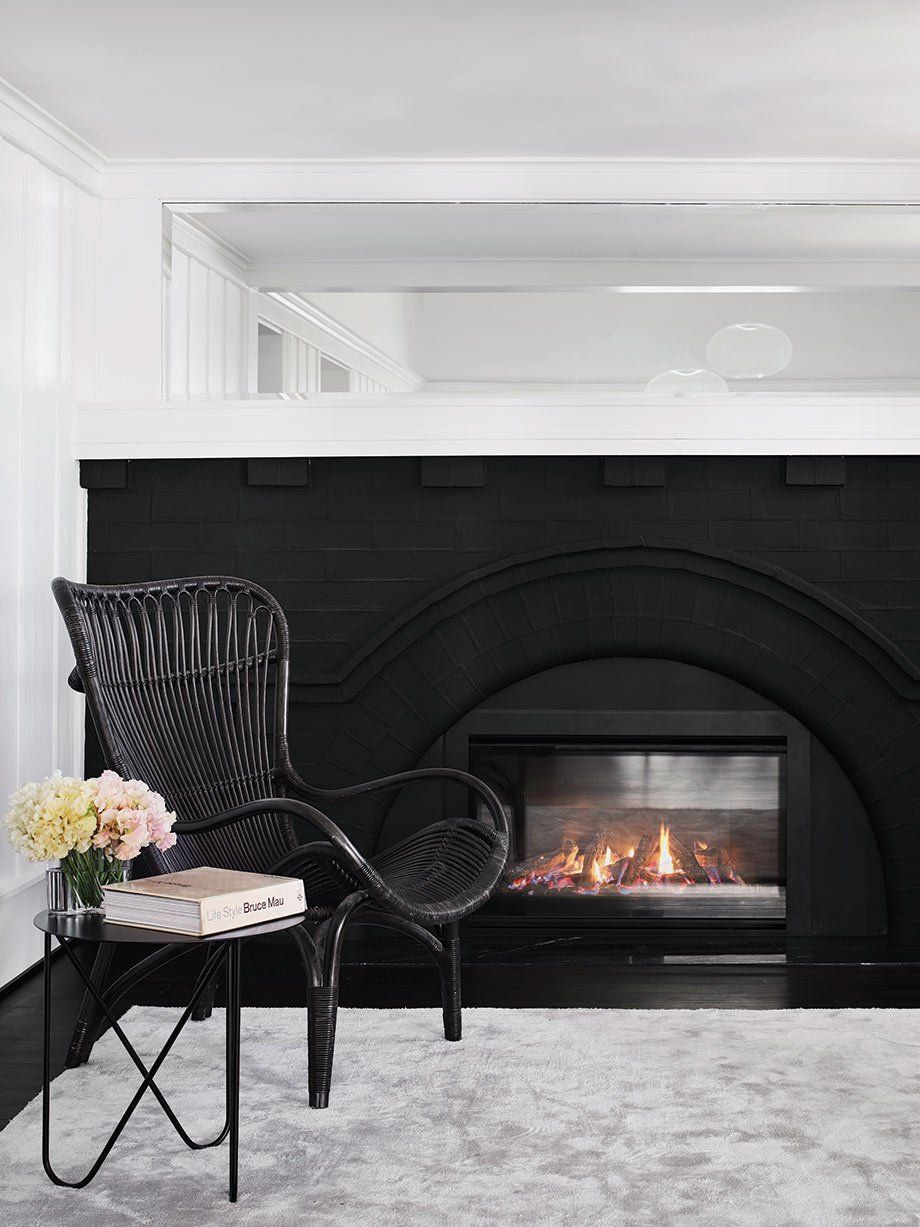 The Escea DF960 Fireplace was chosen for the living space in this Coogee home alteration. Madeleine says "It's an original fireplace from the turn of the Century and has a brick arched opening, which we have managed to put a rectangular fireplace in and painted black." Photo: Anson Smart
Do you have to spend a lot of time with clients before you feel you can design their home?
We treat the client as part of the design team, which allows them to feel ownership of the final product and allows us to draw on them for inspiration. We get to know them very well through the process and when it comes to the final touches such as art and furniture we are usually well aligned. We break down the development of a house to make it easier for everyone involved and less chaotic for our clients. We always start with spatial planning and test options rather than assume that the first one will be the best or force a form onto a house.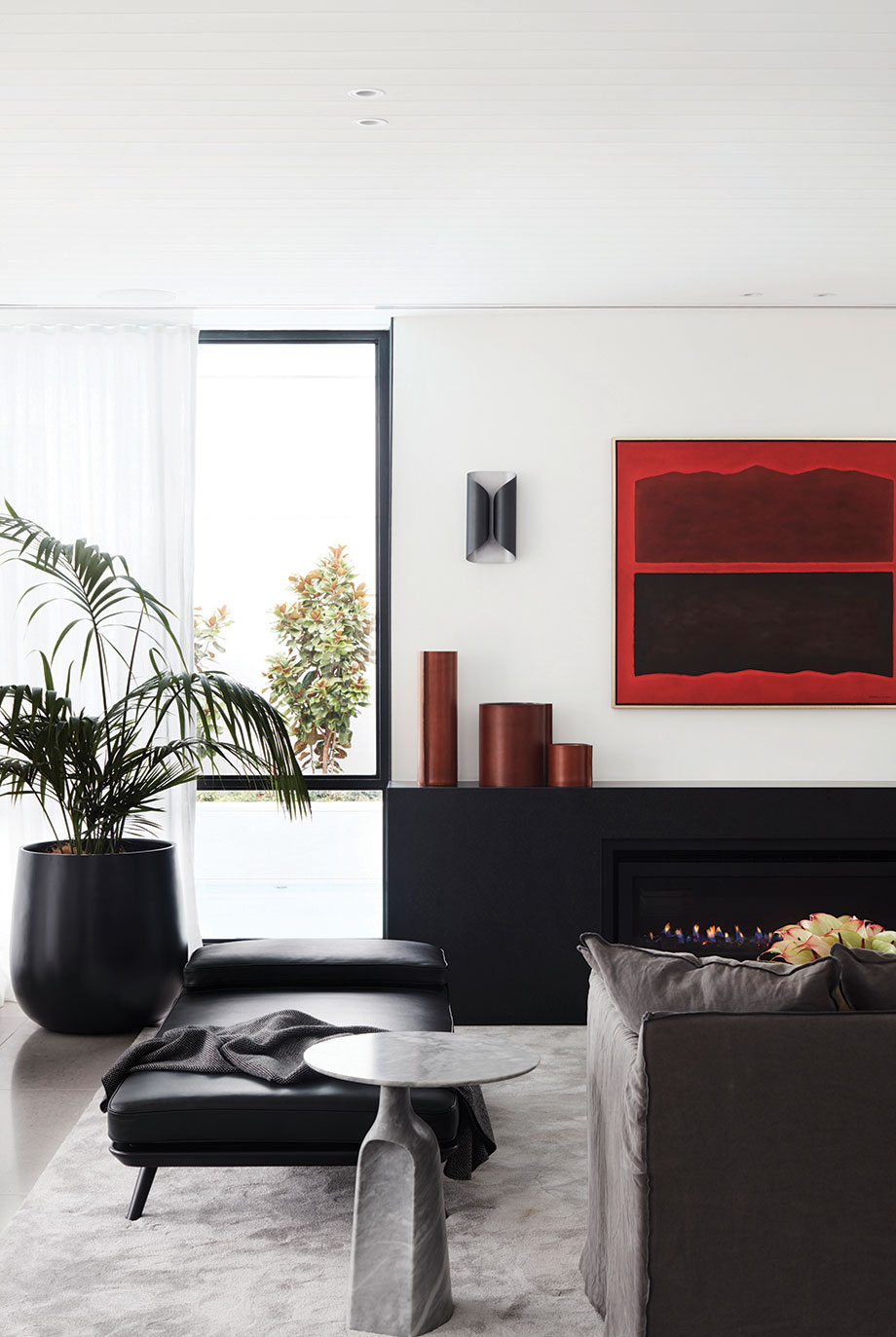 A Queen-Anne style home in Sydney's Queen's Park was given an extensive refurbishment by Madeleine and her team. The Escea DL850 gas fireplace blends seamlessly into the refined palette of dark timber and black walls. Photo: Prue Ruscoe
You're currently building your own home. How is that different from designing for a client?
We have done everything 'wrong' in our house! High maintenance timber windows, spiral stair, a pond and no rangehood. It has been harder to make decisions for myself than for other people, being one step removed makes things clearer.