Smart Series: Smart living in the country
Our Smart Series investigates the homes and people that are utilising technology and innovation for an easier and better life.
In this article we take you into the home of Waikato architectural designer Jamie Merriman. His new-build home has been designed especially to suit his needs, doubling as his office too.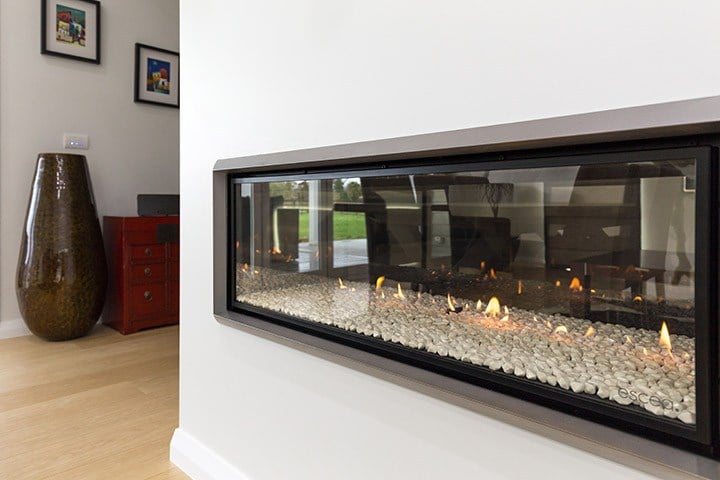 The home of an architectural designer already has a lot of expectations to live up to. When the home doubles as an office, the bar is raised even further. Such is the case for the Waikato home of architectural designer Jamie Merriman.
Jamie and his wife built the 315sqm home (situated on a small lifestyle block) from Jamie's own plans. The brief was simple; the home needed to be designed to make the most of the light and sunshine and it had to work for both living and working.
The home's layout was a key part of this, with the office located down the hall from the living area. "It purposefully feels disjointed from the main part of the house so that I can psychologically divide work and home life," explains Jamie.
A clean, white palette gives the home a sense of spaciousness, amplified even further in the dining area with its high-stud ceiling featuring tongue and groove detailing.
The living area is divided by an Escea DX1000, a double sided and see-through feature for both sides of the space. This separation of spaces has the benefit of open-plan flow while giving a sense of cosiness and division of space.
As well as the sleek design, Jamie chose Escea for the efficiency and heat output that made it powerful enough to heat the large 60sqm room. "The ducting technology was also a selling point as it meant we could also heat the family room," says Jamie.
Creating a smart and energy efficient home was a top priority for Jamie, who also included photovoltaic panels to generate power. The 4 kW grid-tied system returns excess power into the power grid.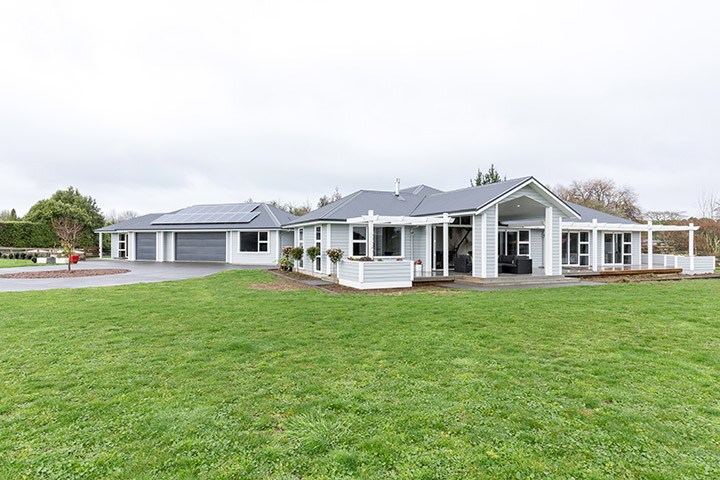 "Working from home I make sure I use as much 'free power' as possible during the day," Jamie says, adding, "it certainly helps with the power bill."
The system was a considerable investment; one that Jamie says will take about 8-10 years to pay itself back. But when you're living the good life in the country, time is most definitely on your side.
Jamie's smart choices:
Escea DX1000 double-sided see through with multi-room technology
Photovoltaic panels on a grid-tied system