What is an insert fireplace?
You may keep seeing the words 'insert gas fireplace' but you're saying "What does this mean?" Never fear – "insert gas fireplace" is mainly industry jargon. Most fires are insert fireplaces unless they're obviously not.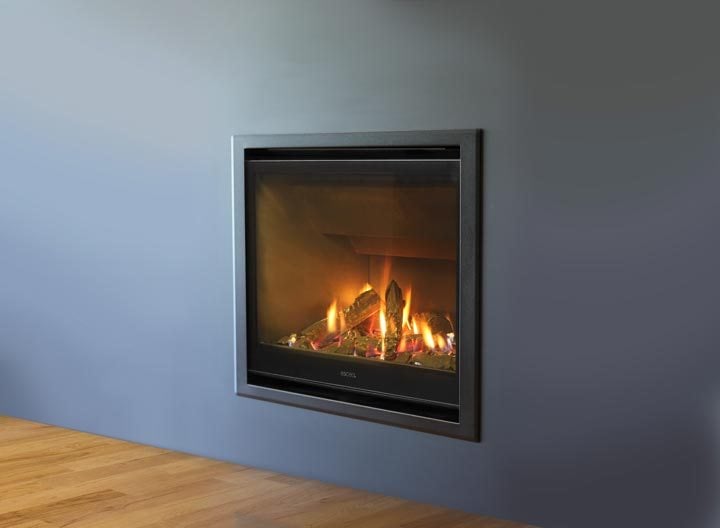 In terms of an insert gas log fire, if it isn't a freestanding gas log fire (with legs standing on the floor) or a traditional open fronted fireplace then it is most likely an insert. With an insert gas heater, the engine can be slotted straight into a timber or GIB wall. In most instances, an insert fireplace can also be fitted into an existing masonry or brick chimney such as our AF700 gas fire.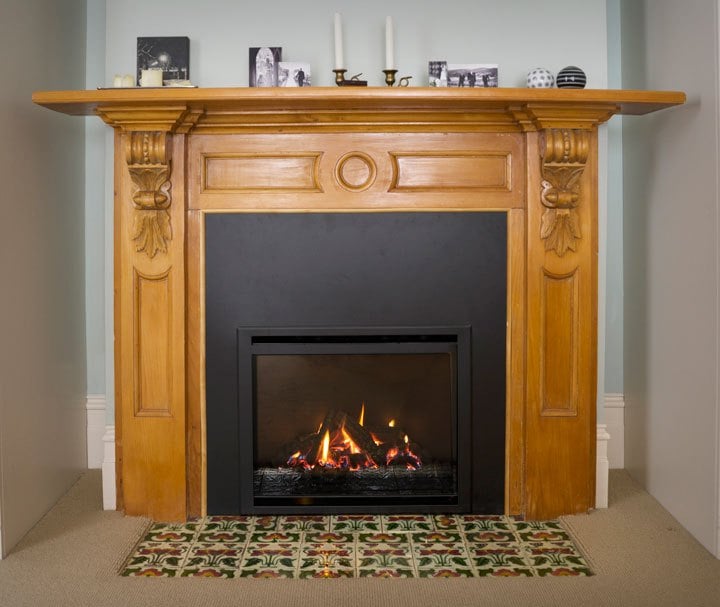 Gas fireplace inserts enclose flames in a metal firebox. Our Escea indoor gas log fireplaces are glass fronted and use two flue systems which are completely sealed combustion systems.
An insert fireplace is available as a glass fronted or open fronted fireplace. Here at Escea, we only manufacture glass fronted fires.
Hope this makes it a little bit clearer. Feel free to comment below if you have any more questions.