How to replace your old open fire with a new efficient gas fireplace
If you like your existing fireplace surround but want to update the fire itself, then the Escea DF700 might be for you (and installing it could be a whole lot easier than you think).
The Escea Retrofittable DF Series makes it possible to replace an open fire, without the hassle, disruption or cost of having to rebuild your entire living space.
Escea Architectural Advisor Matthew Cuffe was recently involved in a project where the customer was replacing an existing open gas fireplace with a sealed gas fireplace.
We chatted to Matt to learn more about the process and to get a better understanding of what's involved.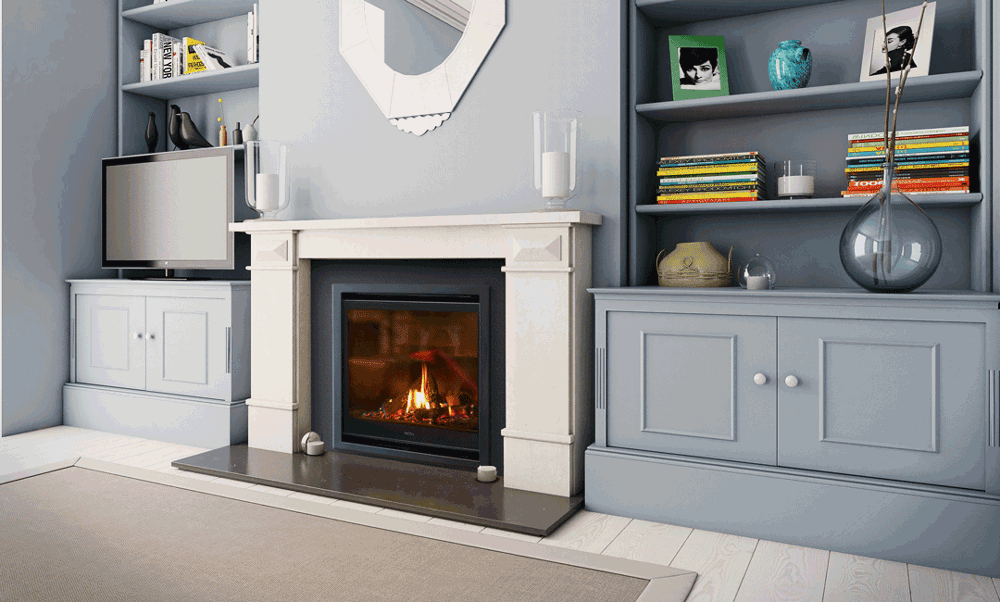 Hi Matt! Can you retrofit a gas fireplace into an existing cavity without too much hassle?

Traditionally most open gas or wood fires are installed with a large gather above the fireplace that's completely enclosed in masonry. This makes it difficult for the fireplace or flue to be pulled out in the future, without the major cost of cutting out the brick or stone.
The Escea DF Series makes it possible to retro fit a glass-fronted, room-sealed fireplace into those impossible situations, without the need to damage the walls or involve a large number of trades.
What are the requirements to retrofit a gas fireplace?

The first thing you need to do is to make sure you have the cavity space available. An installer or salesperson will need to measure the existing fireplace, making sure it's large enough to fit a DF model.
The existing open flue pipe needs to be at least 200mm in diameter and ideally without any bends. The beauty of Escea's flexible flue technology means that the flue can be fed down the existing pipe. The fan unit (or cowl) is then retrofitted to the top of the existing flue.
Do I need council consent to retrofit a gas fireplace?
If you have an existing chimney, you shouldn't need council consent. Instead, a registered gas fitter will install the fire and issue you with a code of compliance certificate (however it would pay to check with your local authority). Don't forget, just as you would regularly service your car, you need to service a gas fireplace every year by a registered gas fitter too.
Can you walk us through the retrofit process you went through with a customer recently?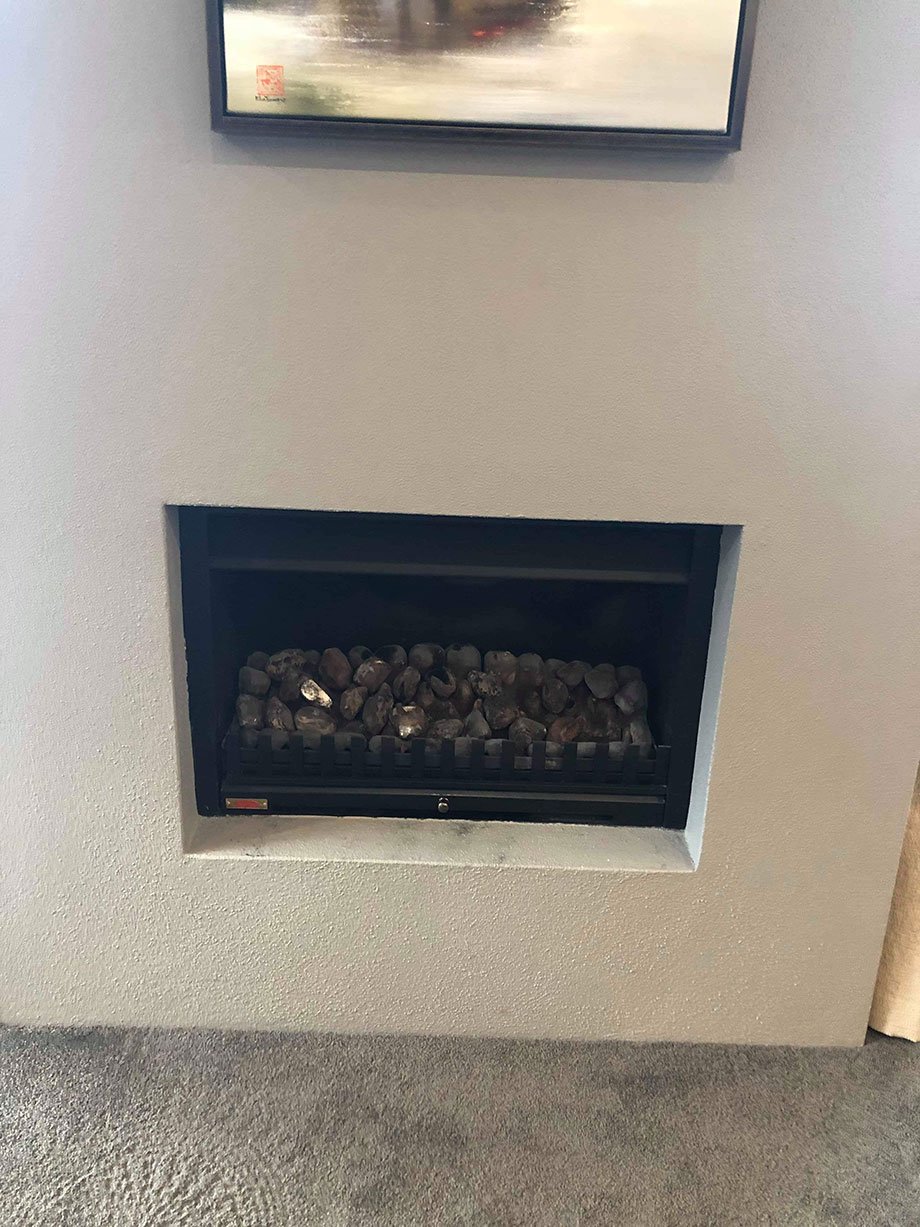 The homeowner's existing open gas fireplace wasn't providing enough heat for them so they decided to remove it and replace it with an Escea DF700.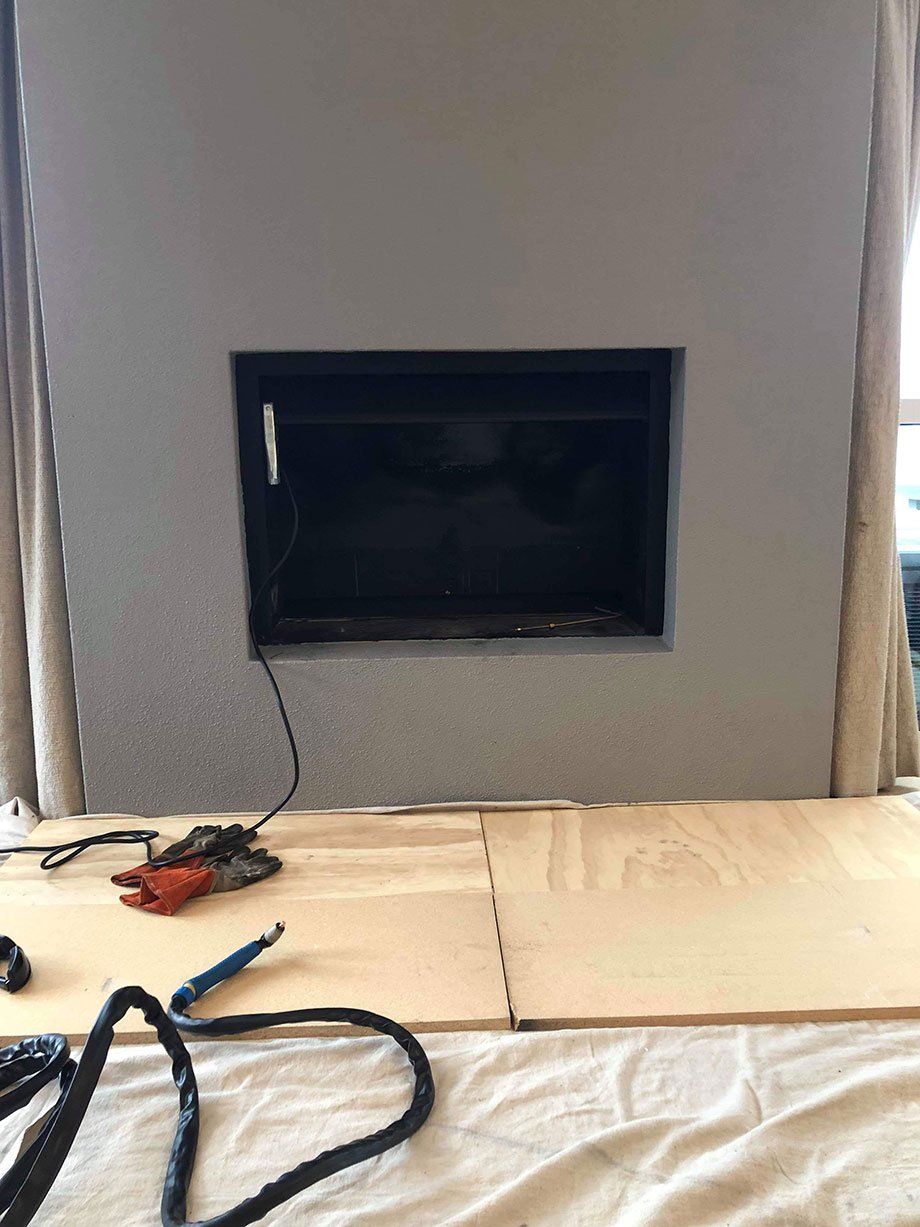 A plasma cutter was used to remove enough of the existing fireplace to fit the new DF700 gas fireplace, without upsetting the structural integrity of the existing fireplace and flue.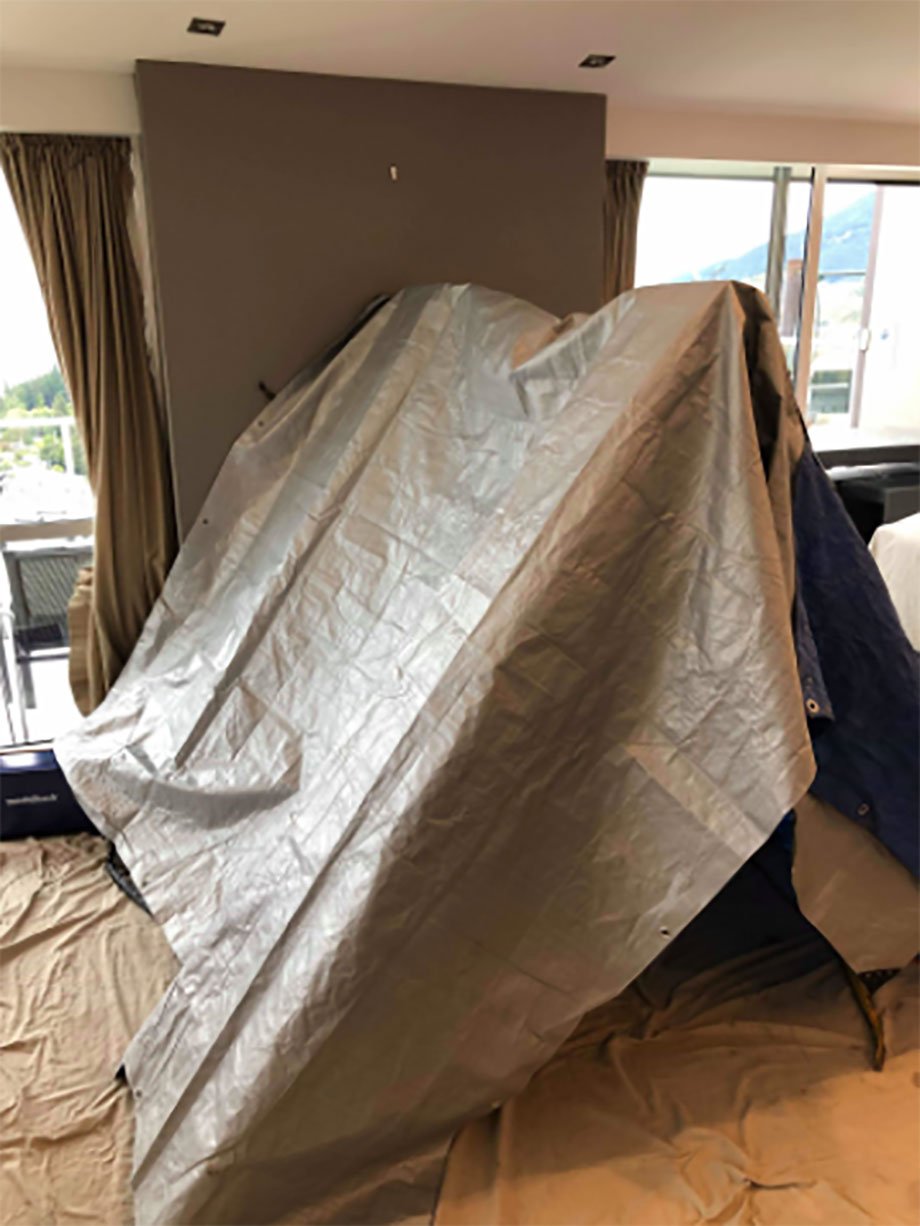 Plywood and drop sheets should be used to protect home furnishings. Additional protection like a canopy and vacuum can be used to further minimise dust, smoke (from the tools) and disruption to the rest of the home.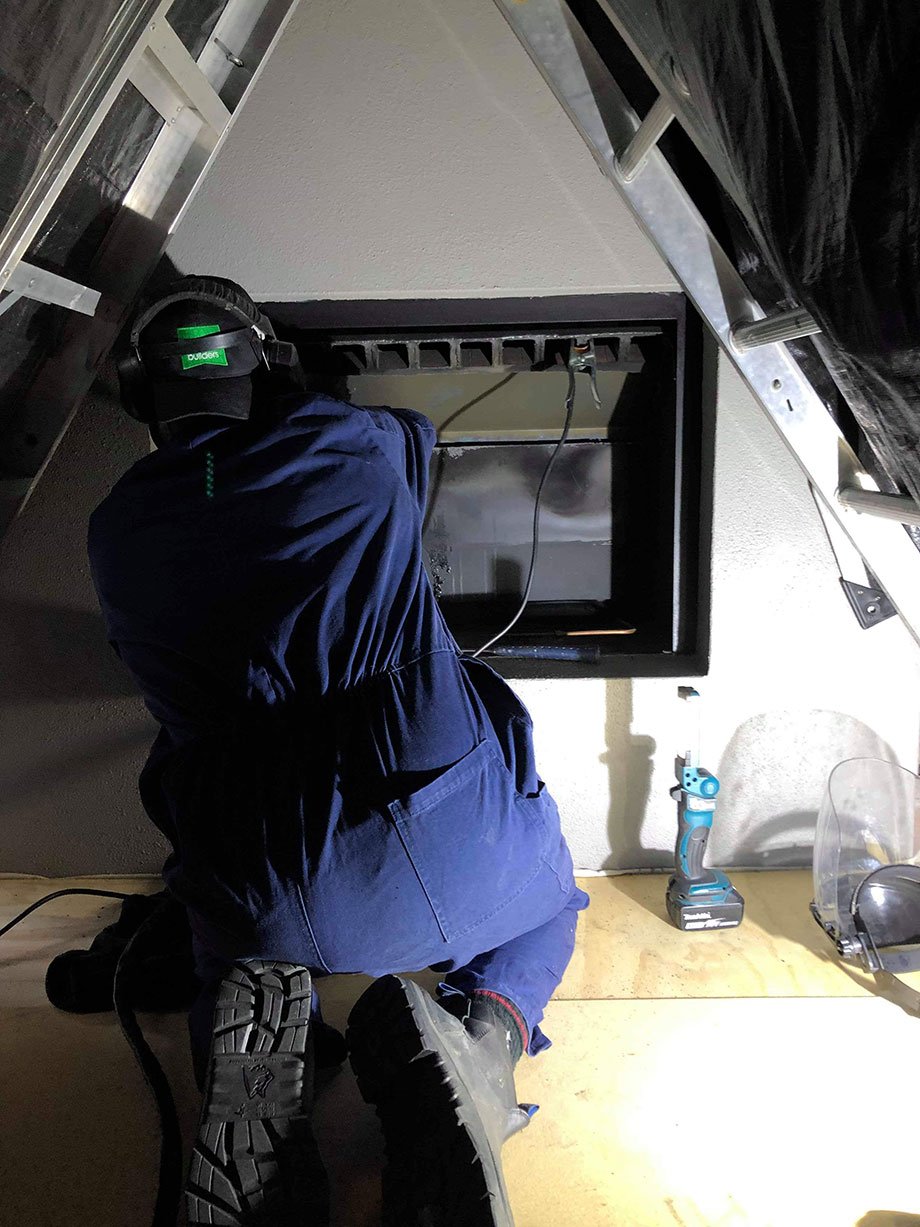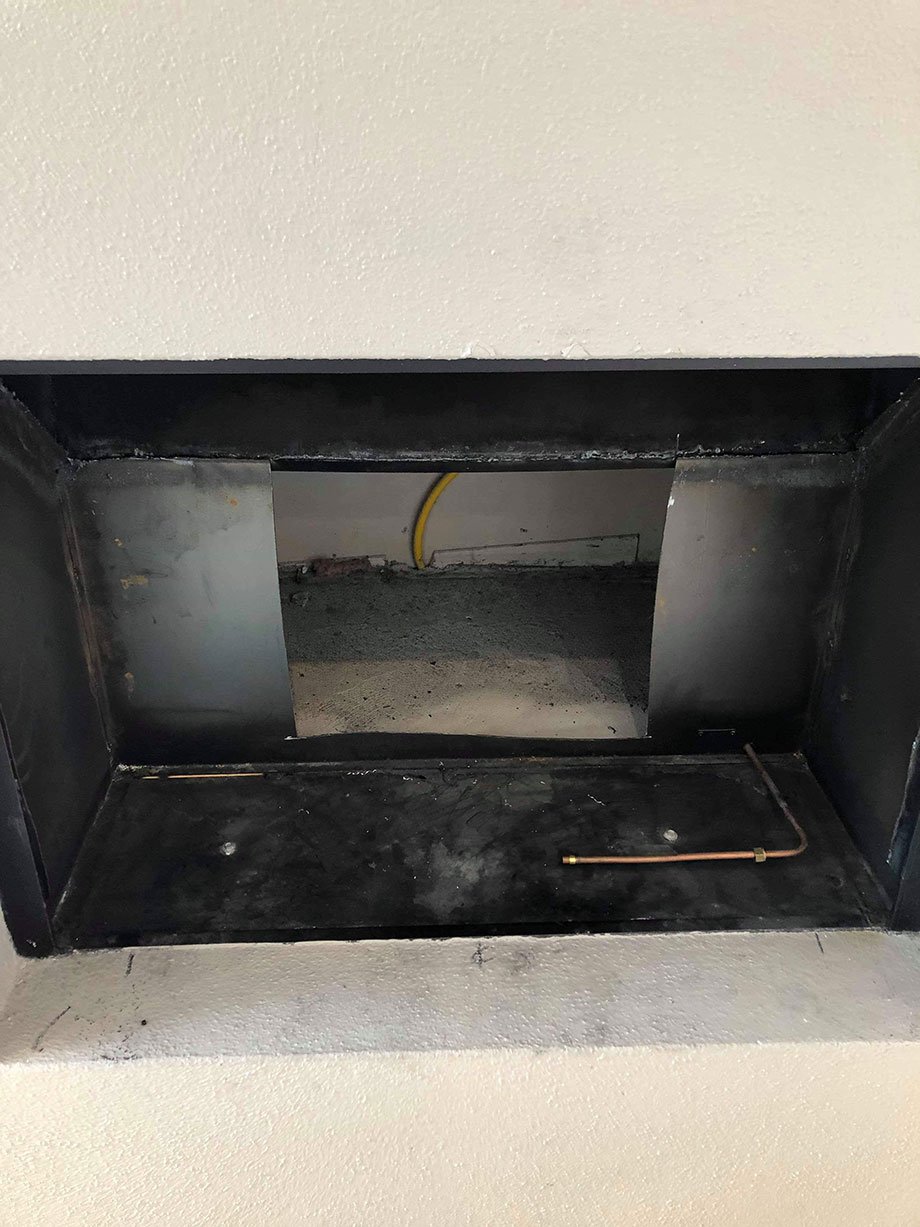 Gas, power and data can then be run to the required location by a registered gas fitter.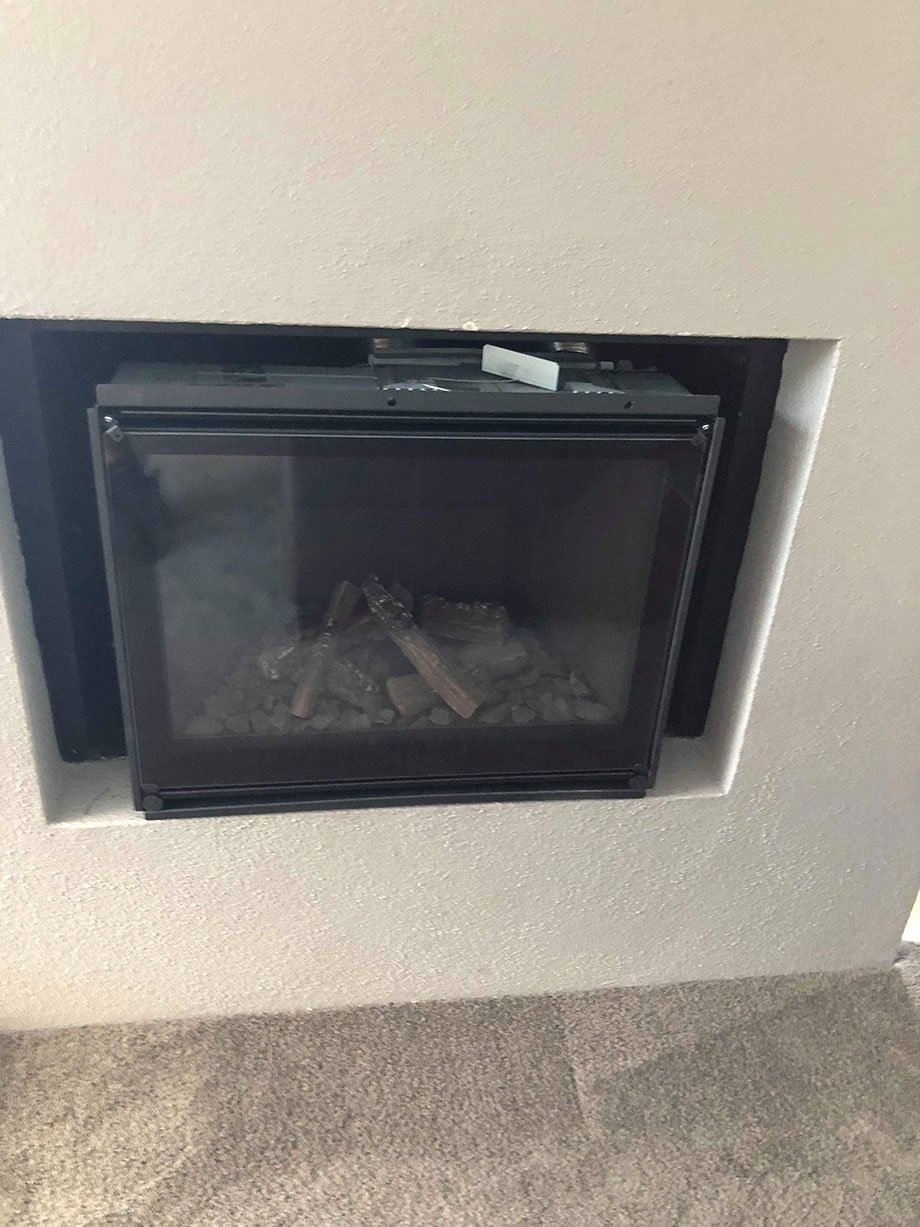 The DF700 is successfully installed and ready for finishing.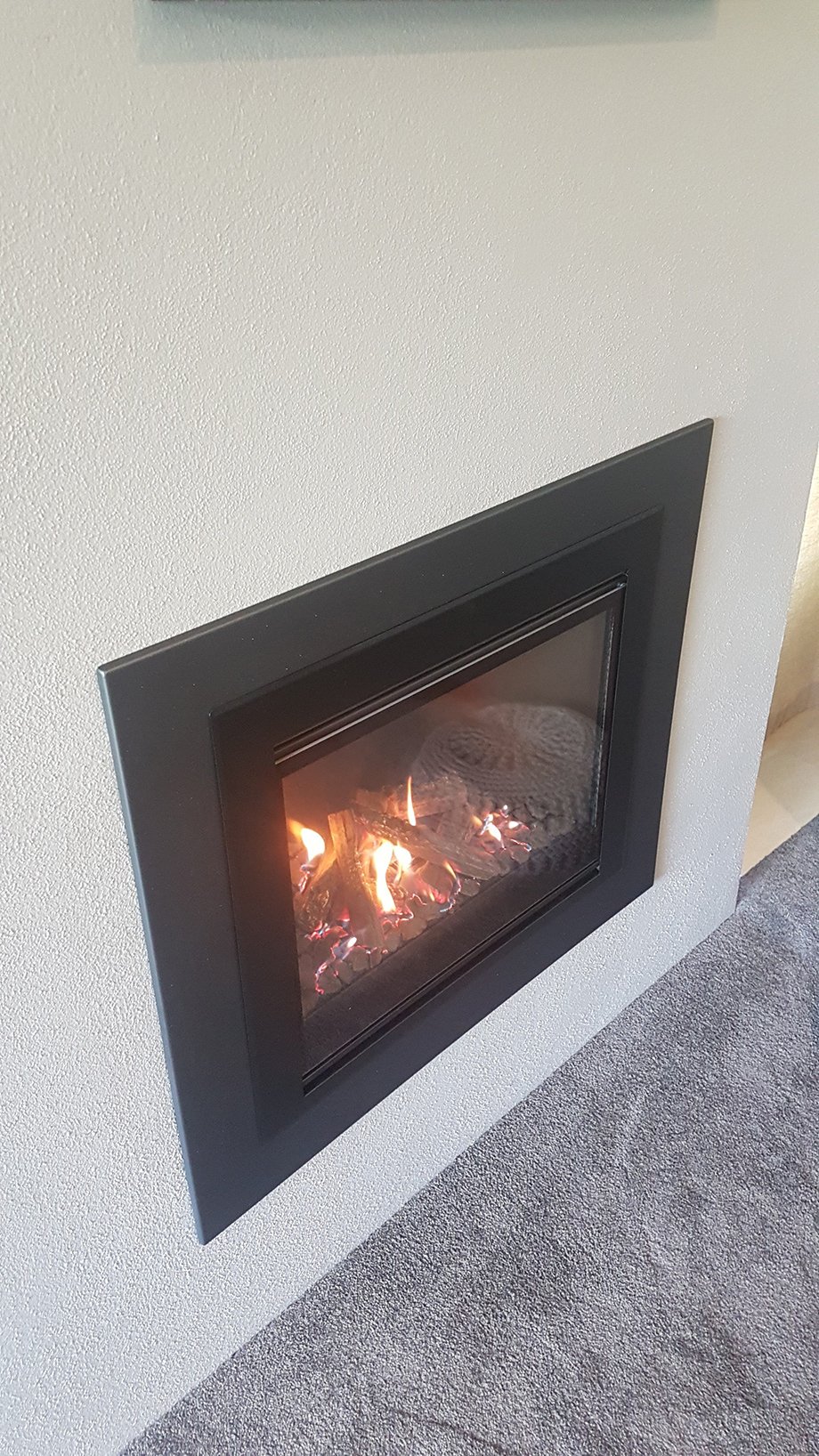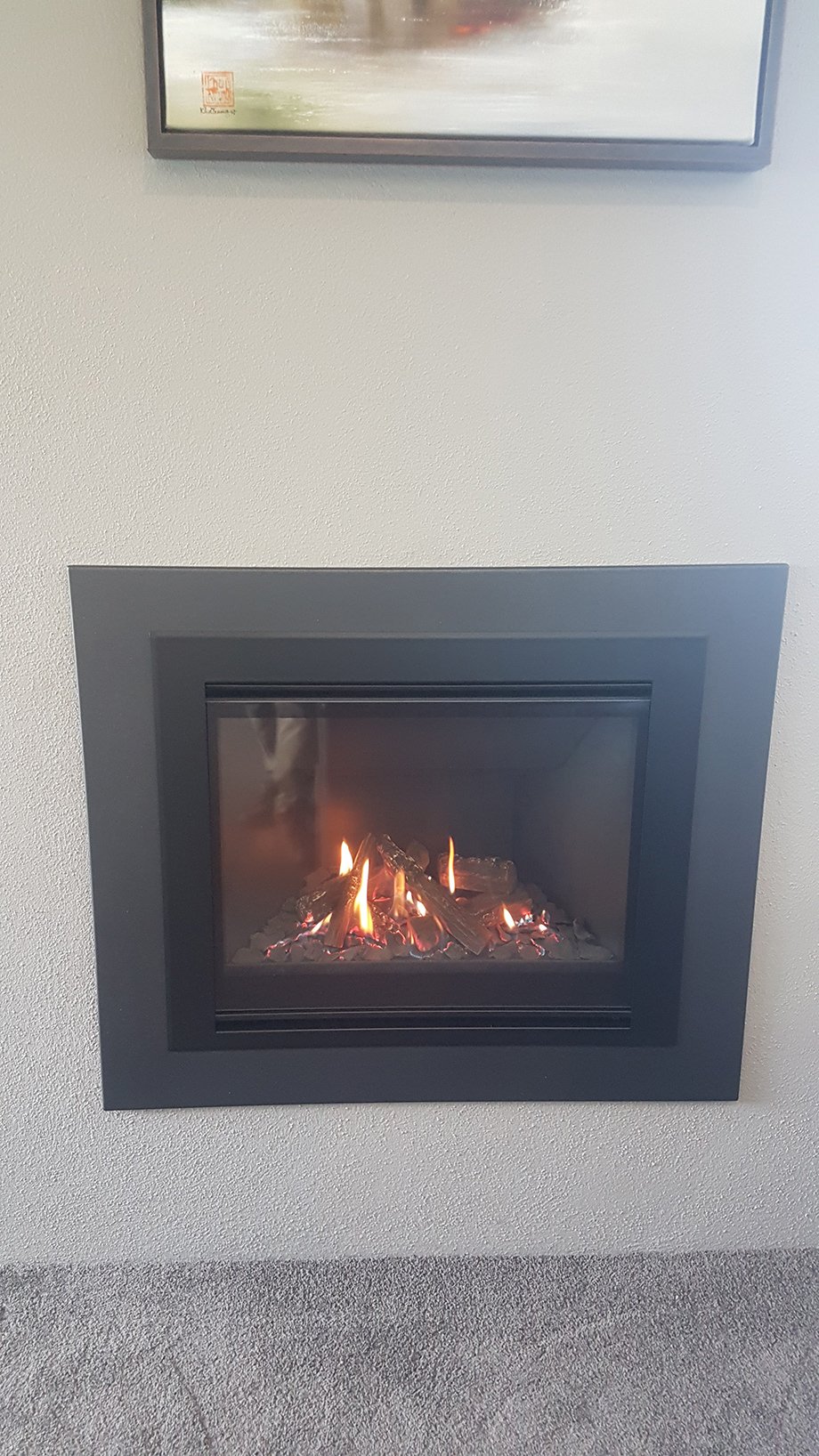 The fireplace can then be finished with a custom made backing plate from a local engineering company or by ordering a register plate through Escea.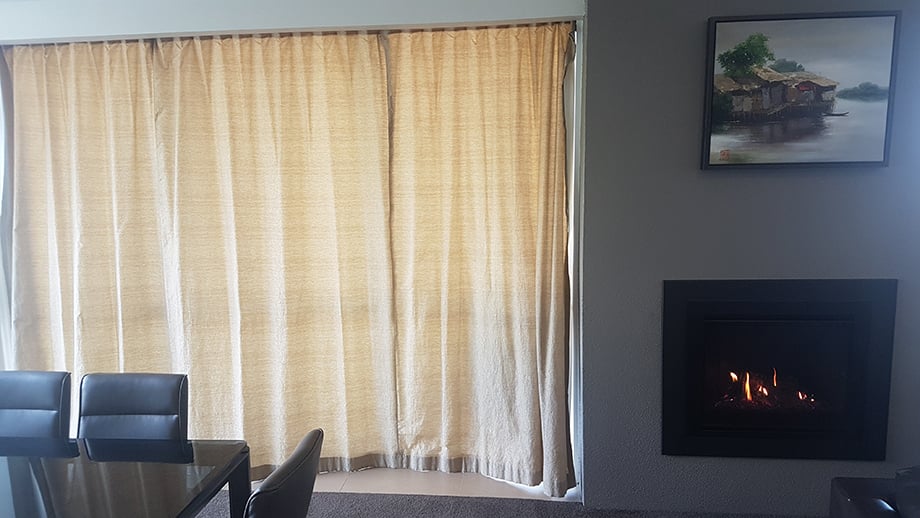 Finally, what are the advantages of a sealed fireplace?
The main advantage is that a sealed fireplace will store heat and energy in the firebox instead of it being wasted by going up the flue.
If you have gone to the trouble of having a well-insulated, double-glazed home, an open fireplace will upset its thermal efficiency. The open flue for the fireplace creates a large pathway for warm air to escape, whether the fire is running or not. A sealed fireplace won't have this problem as the air generated from the fire is stored, creating a warmer, more efficient heat source.
Learn more about the DF Series here, or contact our Architectural Advisory team here.