Escea handcrafts beautiful and efficient gas fireplaces for new and renovated homes across Australia and New Zealand.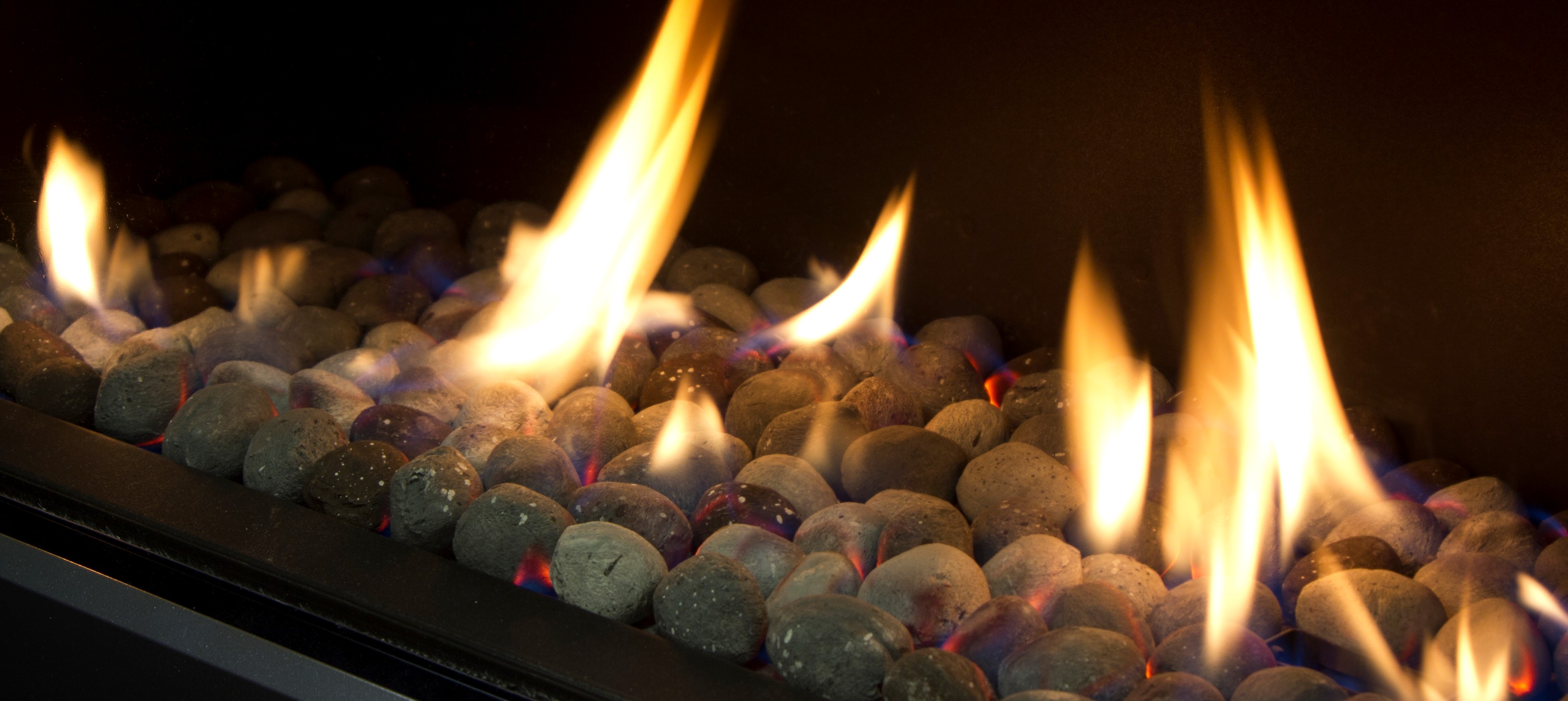 Beautiful Warmth
With the perfect balance of form and function, Escea gas fireplaces are made for modern homes and busy lives. They're known for their smart innovation and beautiful design, without compromising on heat and efficiency.
Proudly designed and made in New Zealand since 2002, our hand-craftsmen make sure every fireplace gets the same care and attention as the first.
Walk into Warmth.
Escea Smart Heat connects your fire to your home network and gives you control of your fireplace from your smartphone. Whether you're driving home from work on a cold winter's night, or just relaxing on the couch…the perfect temperature is only a swipe away.
Design Freedom.
Escea's Powered Direct Vent Flue uses efficient fan technology to heat the room but not the flue. The system also allows the flue to run up, down, and even horizontally - giving you the design flexibility to put your fireplace anywhere.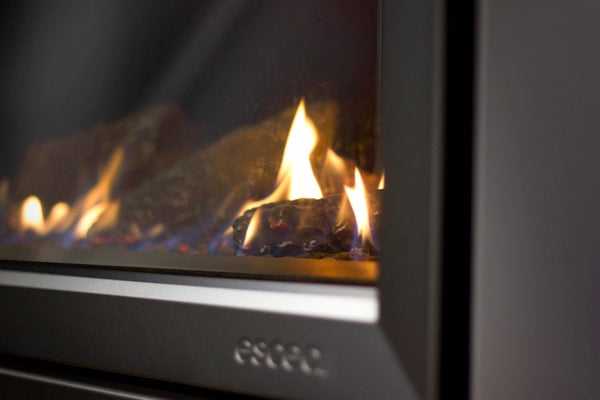 Room Sealed Design.
Escea indoor fireplaces are all glass-fronted with power flueing, so the room air and the firebox air do not mix. This not only helps with heat efficiency, it also makes them airtight and safe from fumes. Giving you a dry and healthy home, with complete peace of mind.
Zero Clearance.
Escea gas fireplaces give you surround choice freedom with Zero Clearance, meaning the interior wall stays cool enough to handle most materials. There's no need for expensive fire-rated wall constructions and when it comes to the fireplace surround, you have a wider range of choices.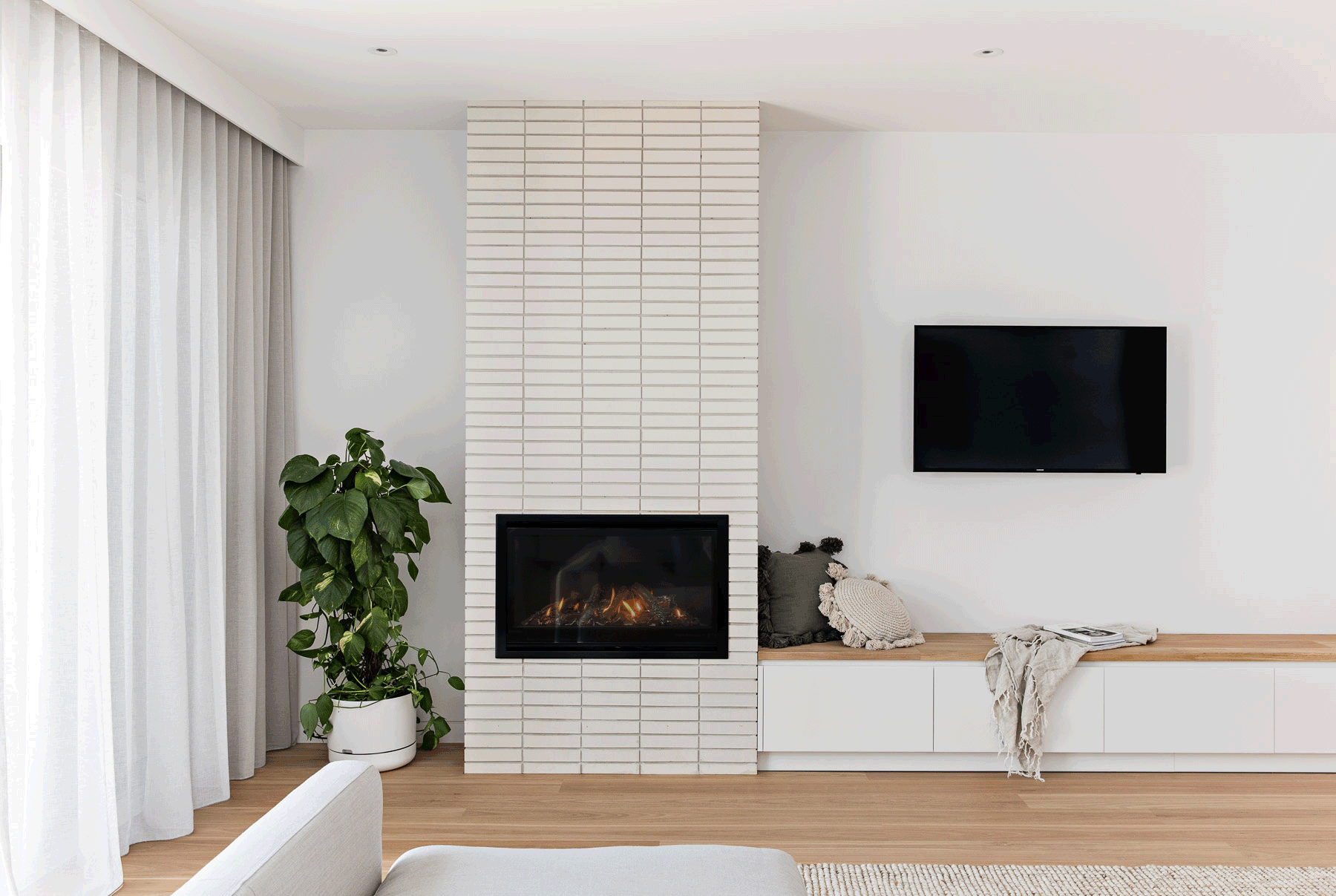 The Collection
Escea has a wide range of gas fireplaces to suit your needs - from the modern and truly frameless DS series; to the retrofittable DF Series, perfect for renovators.  Whether you're looking to heat multiple rooms within your home, or looking for a double sided gas fire to really impress, Escea has a fireplace for you.
Explore Now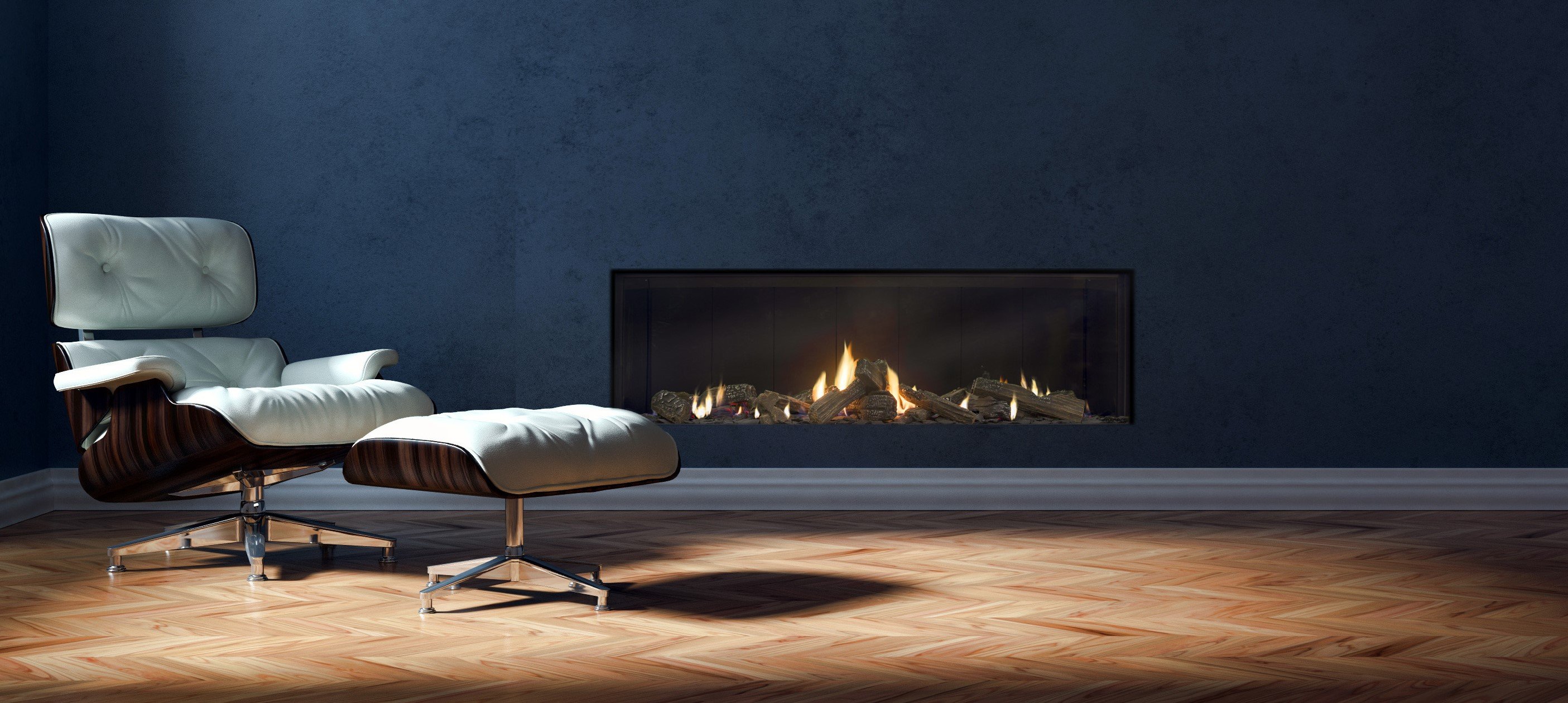 Truly Frameless Gas Fireplaces.
Escea's DS Series has a small footprint and a big impact - the fire is frameless, drawing your eye straight to the flames. Available in single and double sided view, the DS Series gives you a clear view of the generous fuel bed. 
Double Sided Gas Fires .
Visually connect and heat two rooms with the Escea DS and DX Series. The see-through window gives you clear view into the room next door, and makes a stunning design feature in open plan living spaces.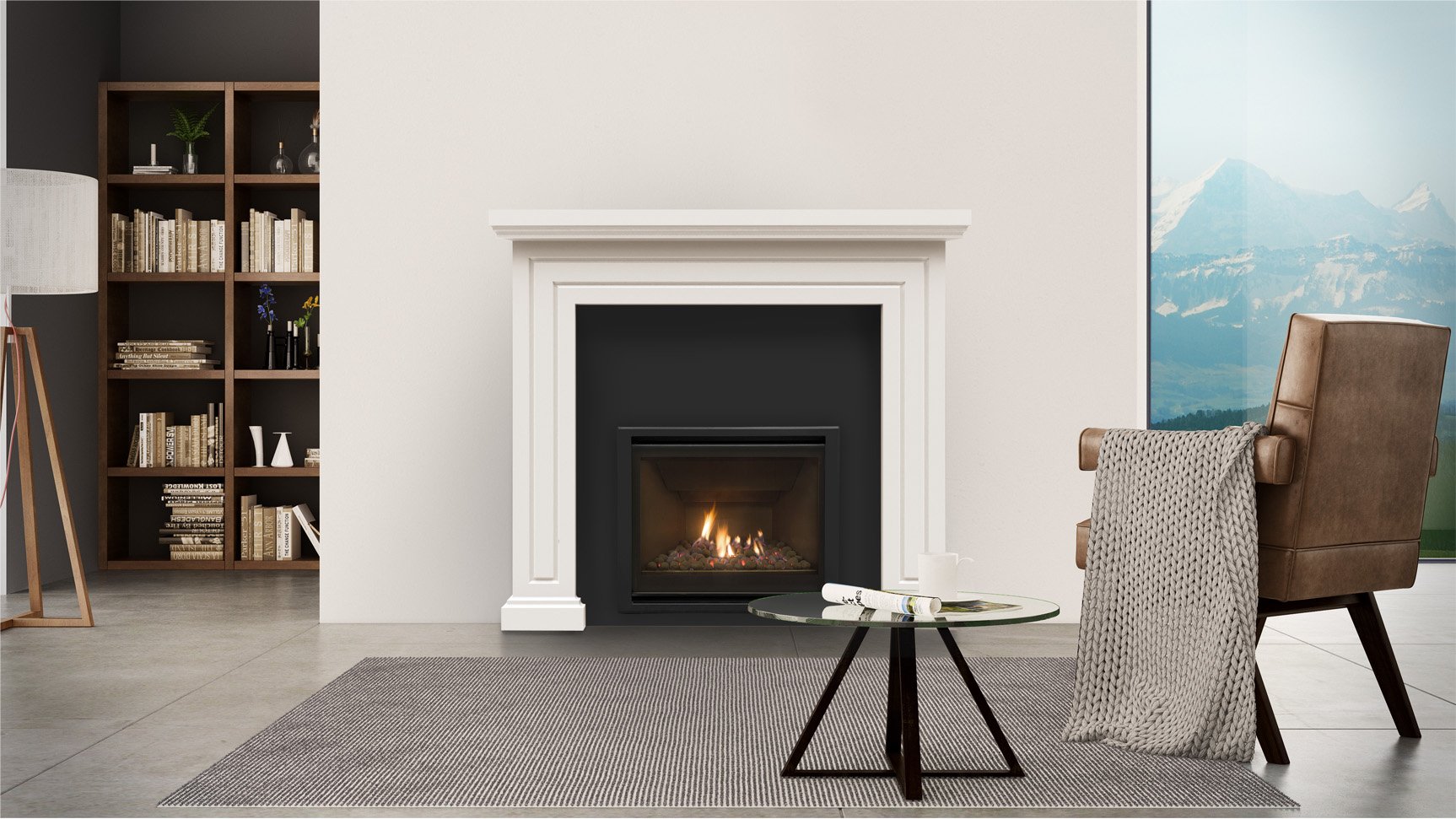 Retrofittable Gas Fires .
Escea had renovators in mind when they designed the DF Series. Smaller dimensions and flexible installation make the DF Series ideal for retrofitting into existing cavities. The DF's slim design and sleek design also makes it perfect for modern homes too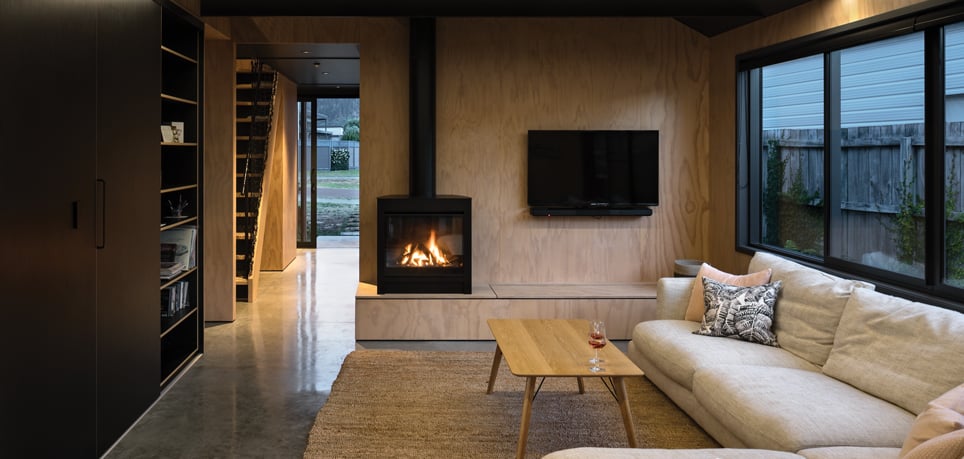 Freestanding Gas Fireplace.
The DFS730 is designed as a modern gas fire replacement for an existing freestanding woodburner, or for installing into a room where you do not have enough wall space for an inbuilt fireplace.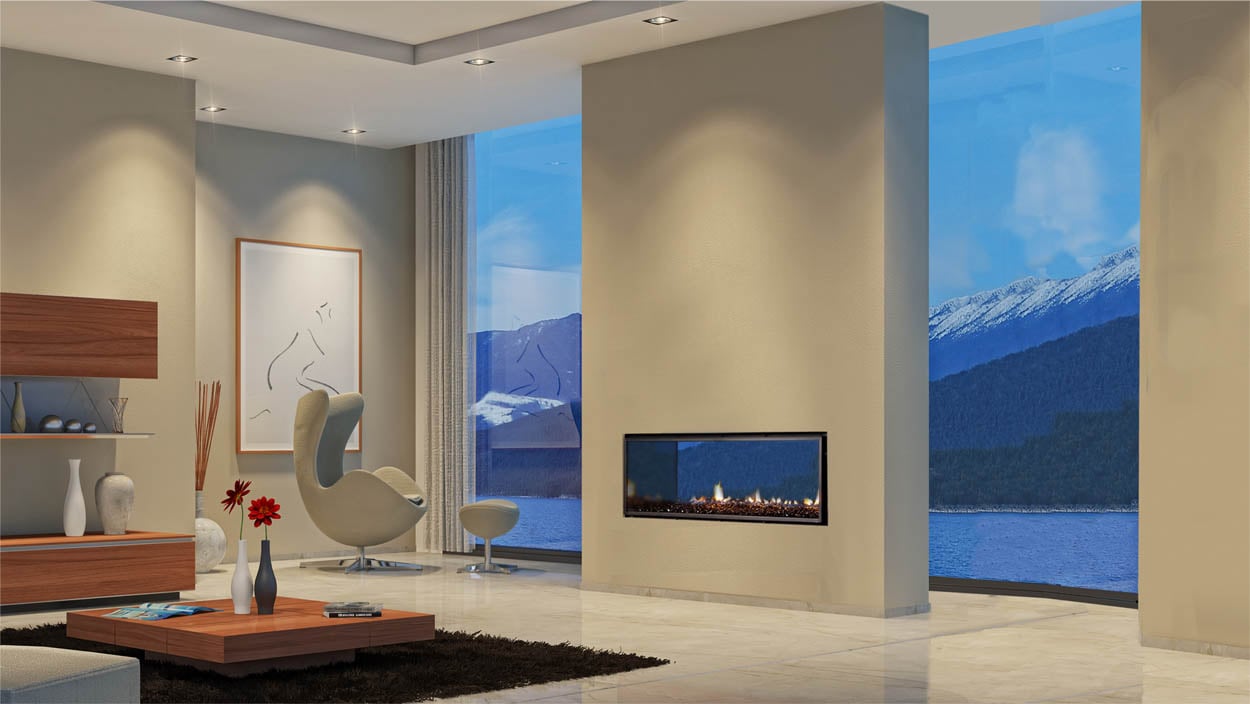 Multiroom Heat Ducting.
The DX Series combines ultra-wide flame action with Escea's Heat Ducting Technology, which provides heat into several rooms and evenly distributes heat within the same room. At 1m or 1.5m wide these gas fireplaces make a dramatic statement with both single or double sided options.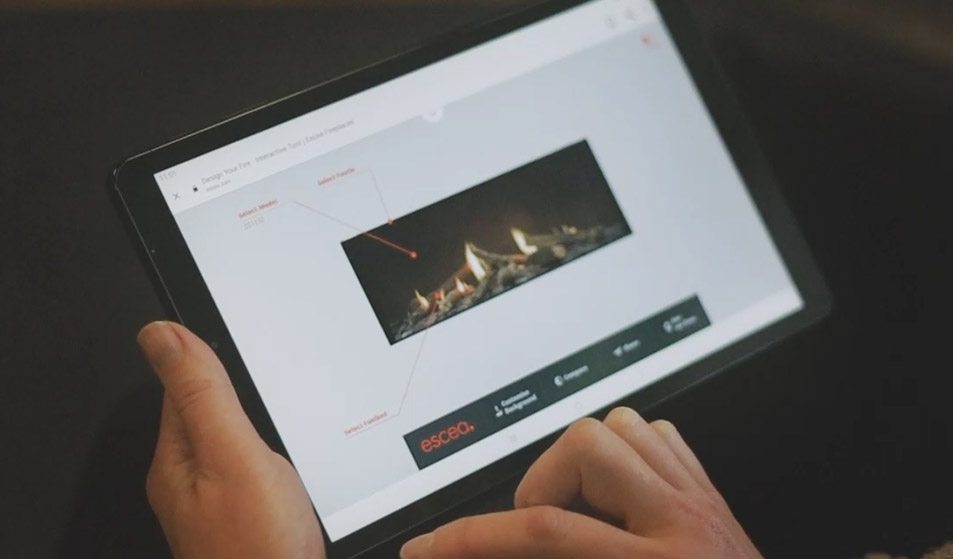 Design Your Fire
Can't decide which look you love? Try our online interactive tool and mix and match fireplaces, fascias, fuelbeds and surrounds until you find a look you love.
Design Your Fire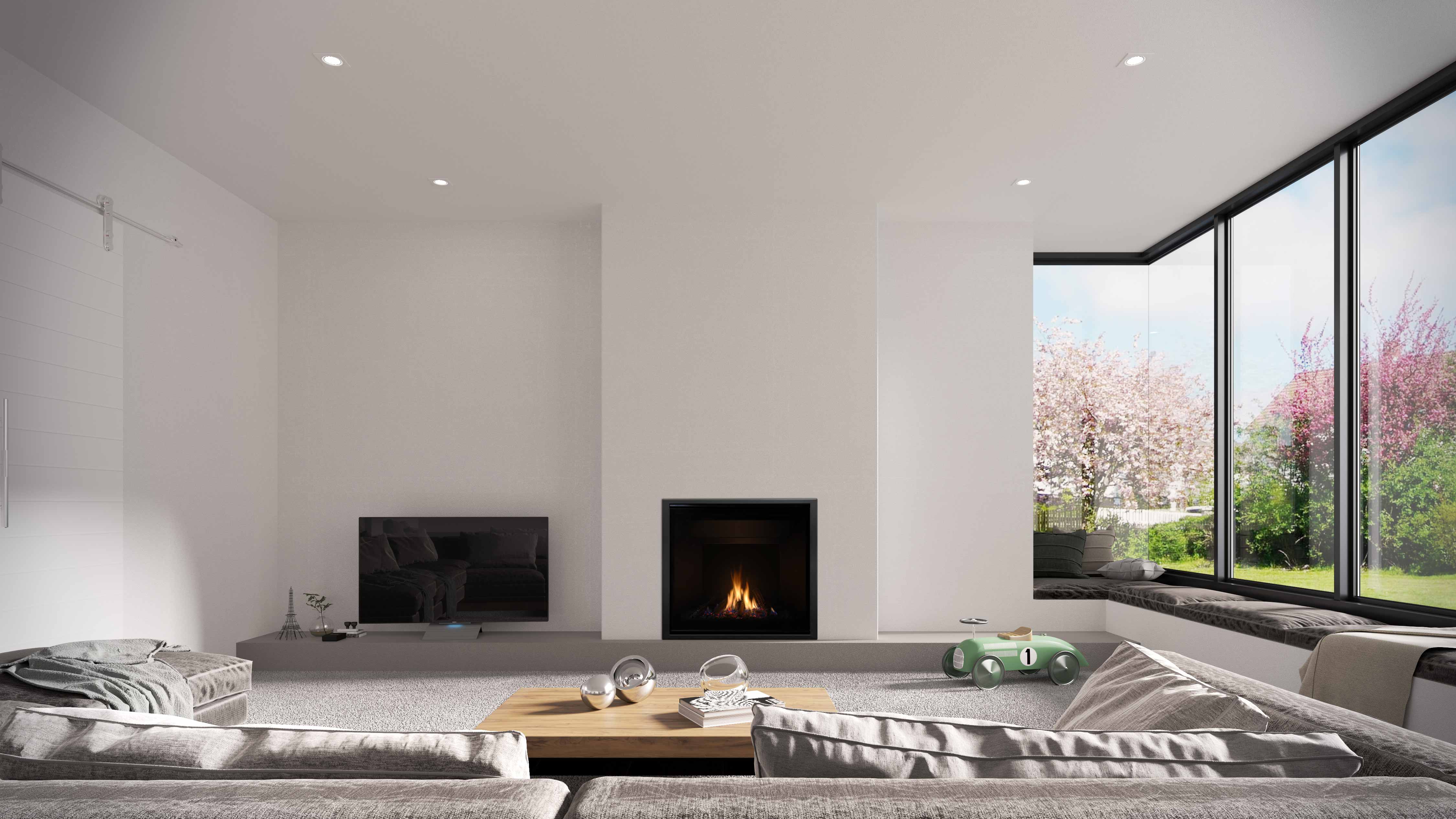 Get Inspired by the Escea Journal
With case studies, galleries, news and helpful tips from industry specialists, the Escea Journal is full of outdoor inspiration and ideas to get your new fireplace plans started.
Get Inspired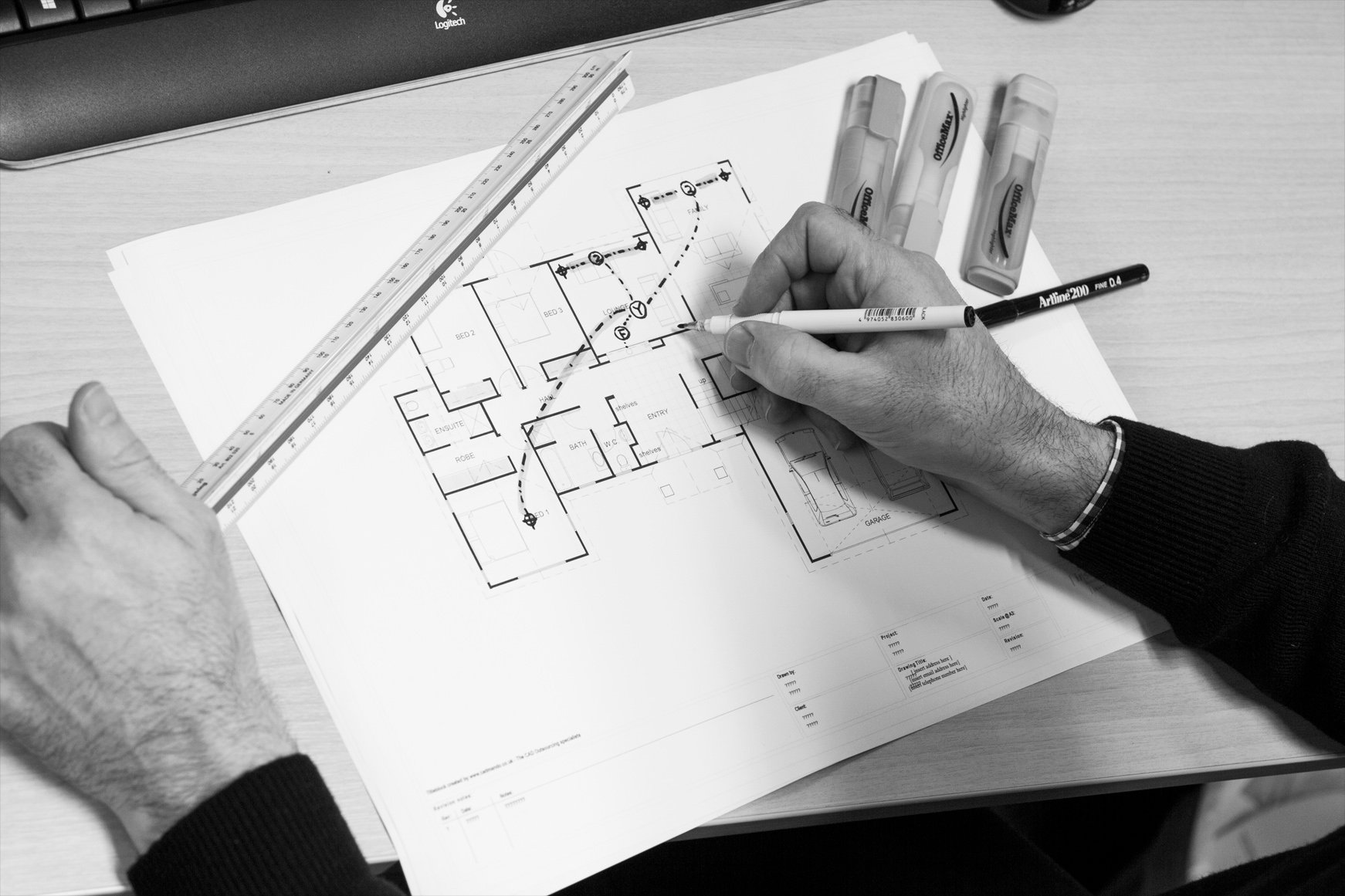 Got a Question?
For all your Escea fireplace questions, check out our designated FAQ page. And if you still can't find what you're looking for, you can get in touch with one of our fireplace experts here.
Go to FAQ Page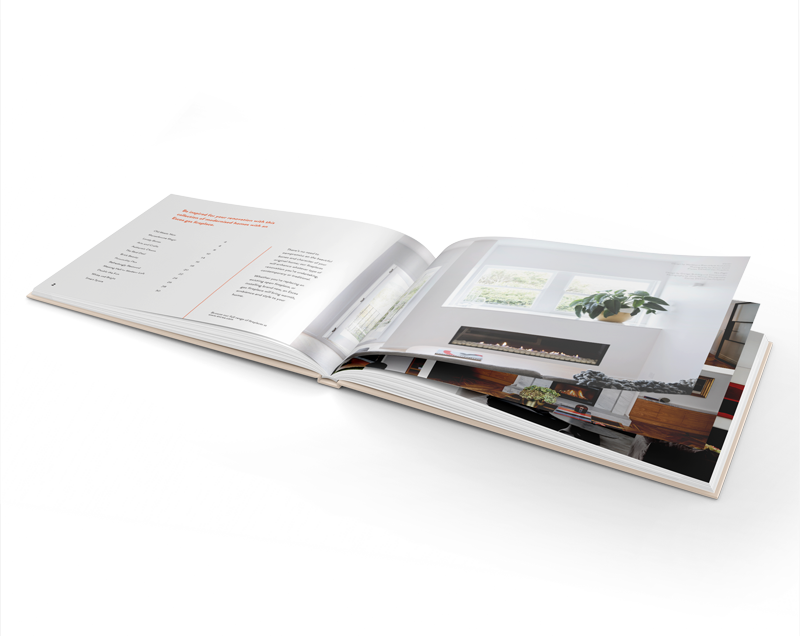 The Escea Fireplace Renovation Lookbook
If you're planning a future renovation – be it modern or traditional – our Fireplace Renovation Lookbook is 91 pages full of inspiring homes that have been renovated and updated with Escea gas fireplaces.
Subscribe to the Renovation Lookbook