Introducing Escea's DFS730 Freestanding Gas Fireplace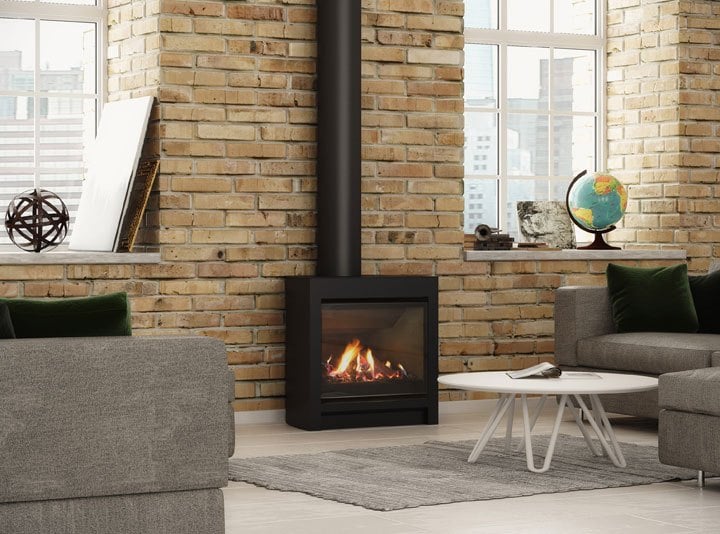 Escea has taken smart, innovative gas heaters to the next level with the latest addition to our award-winning range. The Escea DFS730 Gas Fireplace is our freestanding gas fireplace for those with not enough wall space for an inbuilt fireplace or for replacing your freestanding wood burner. A first for Escea, the DFS730 is a response to the demand for a mess-free, efficient alternative to freestanding wood burners, while maintaining the ambience that only flame provides. Our team has worked hard to make a fireplace designed from the users' perspective, with a cool-touch curved body, contemporary styling and large flame display.
The DFS730 is ideal for those who lack the room for an insert gas log fire. Importantly, since it does not require a hearth, you can place the fireplace on any flooring. At only 500mm deep, and cool enough to be placed right up against a wall, the DFS730 allows real design freedom.
For extra efficiency, Escea's Smart Heat technology monitors the room temperature and adjusts the fireplace automatically. Smart Heat also allows users to control their fire via their smartphone.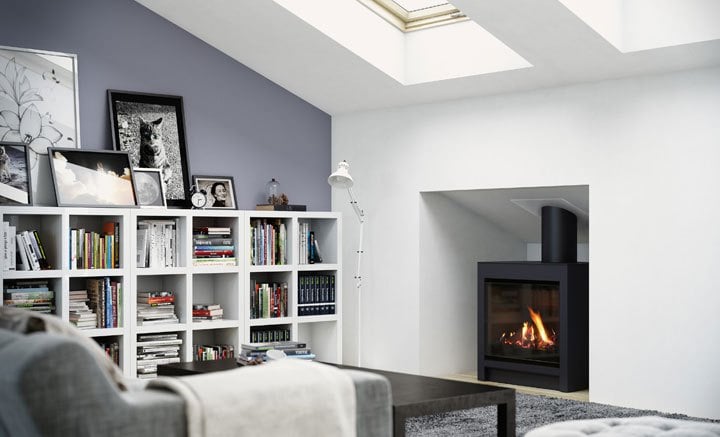 Escea offers a free Architectural Advisory service providing information and support. We proudly design and manufacture our award-winning, innovative fires in Dunedin, New Zealand.