This Victorian terrace house in Sydney's sought-after suburb of Surry Hills became home to a young family who had outgrown their previous home and were looking forward to having more space – particularly in the outdoor courtyard.
The exterior lends itself to a bygone era – but inside, the interior is like the suburb – current, contemporary, and full of life.
This family engaged landscape architect, Kev Quelch from Inovasis Design to reimagine the outdoor area – optimising the space to create two contemporary living zones that would give the courtyard increased functionality.
"The clients wanted a contemporary space for the family to enjoy, and to maximise the relatively small space. An area to eat was key along with a space to sit and relax. A priority was having an outdoor fireplace" – Kev Quelch
Tradition Meets Sophistication
The courtyard is accessed via the main living area through two French doors which open out to reveal a bright, clean sophisticated al fresco area, drenched in sunlight.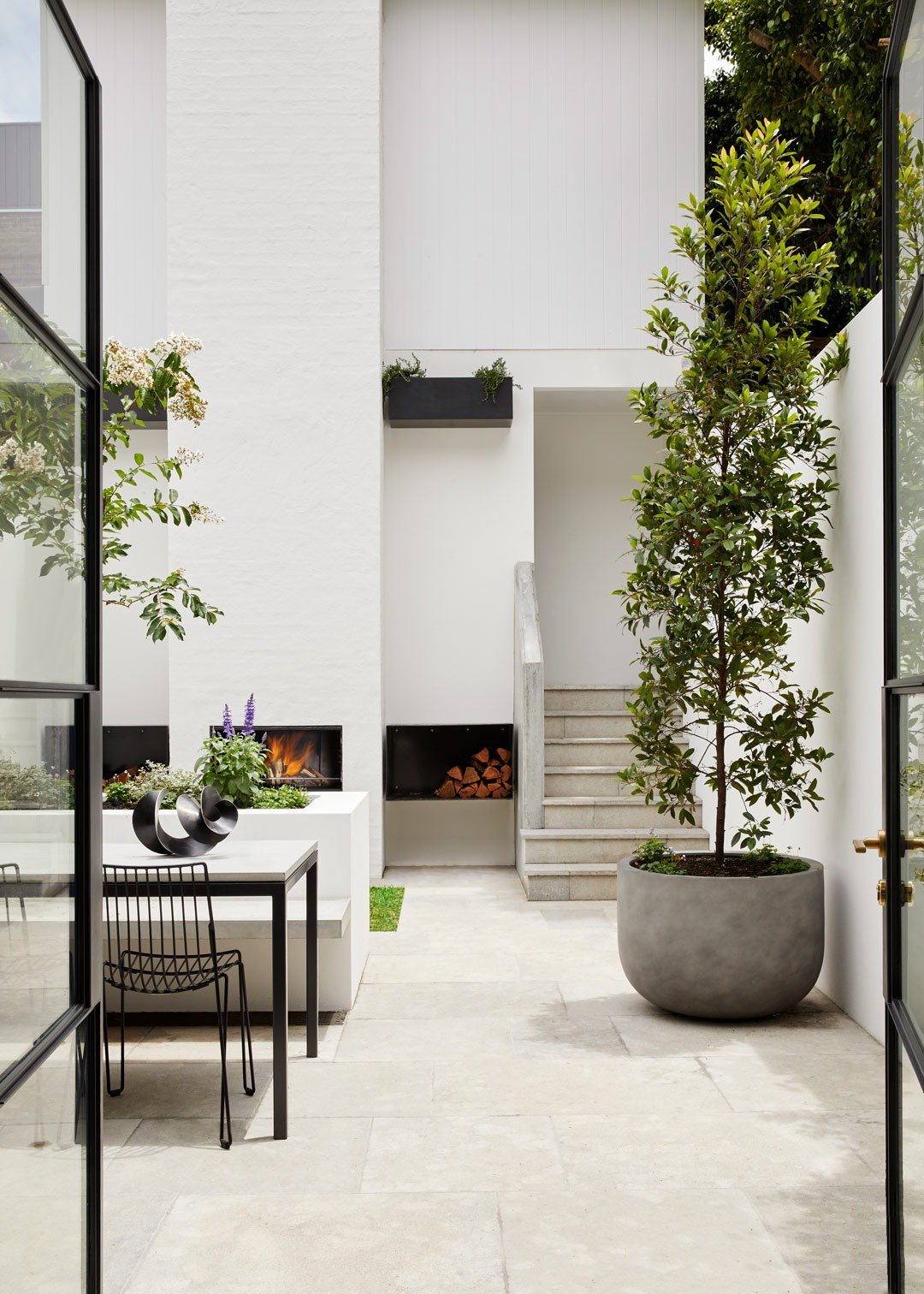 Kev Quelch recognised - "Having a fireplace was always going to be central to the design. We definitely wanted a 'real' flame along with the ambience and mood it facilitates so gas was eliminated from the equation almost immediately. And to have the ability to cook meant the Escea EW5000 was really the only choice for myself and my clients."
The Escea EW5000 Outdoor Wood Fire, is set into an impressive chimney stack - a dual-function wood fire that can be used for both cooking and relaxing. Frameless, the fire has a refined design retaining a nod to the Victorian era of the home.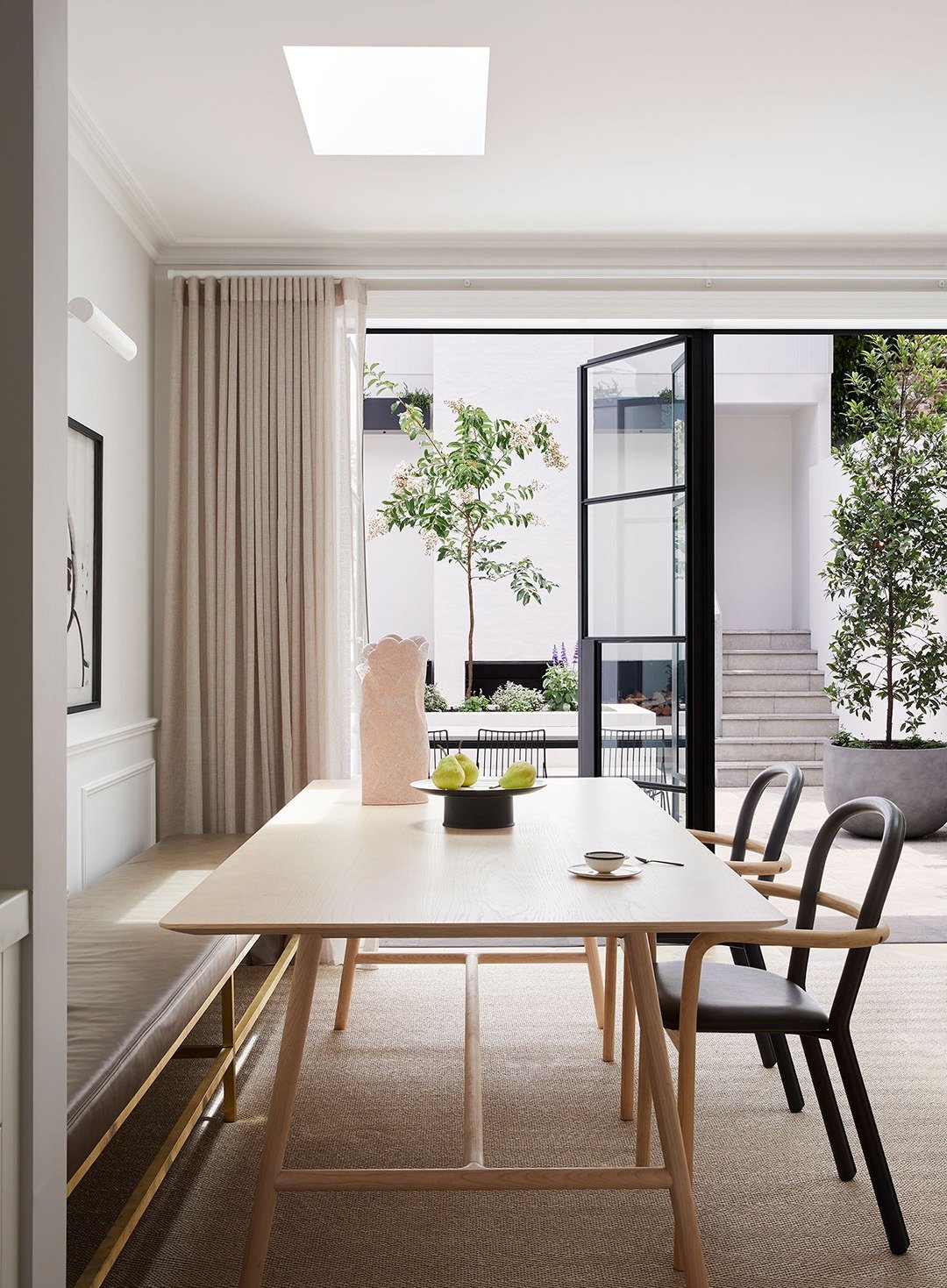 Custom-designed powder-coated steel boxes for wood storage flank the fireplace on either side, bringing a practical approach that balances the design and provides visual symmetry.
Loved for their heritage appearance, the interior living spaces of these Victorian Terrace homes make a great canvas for today's design, blending outdoor living.
Find out more about the Escea EW5000 here.