Product X Architecture's Fireplace Wall Feature
Many architects and designers take the opportunity of working in their own homes to experiment with untested ideas. Certainly, Chris O'Malley of Product X Architecture did when he redesigned the kitchen, dining and living room of his family's 1975 house.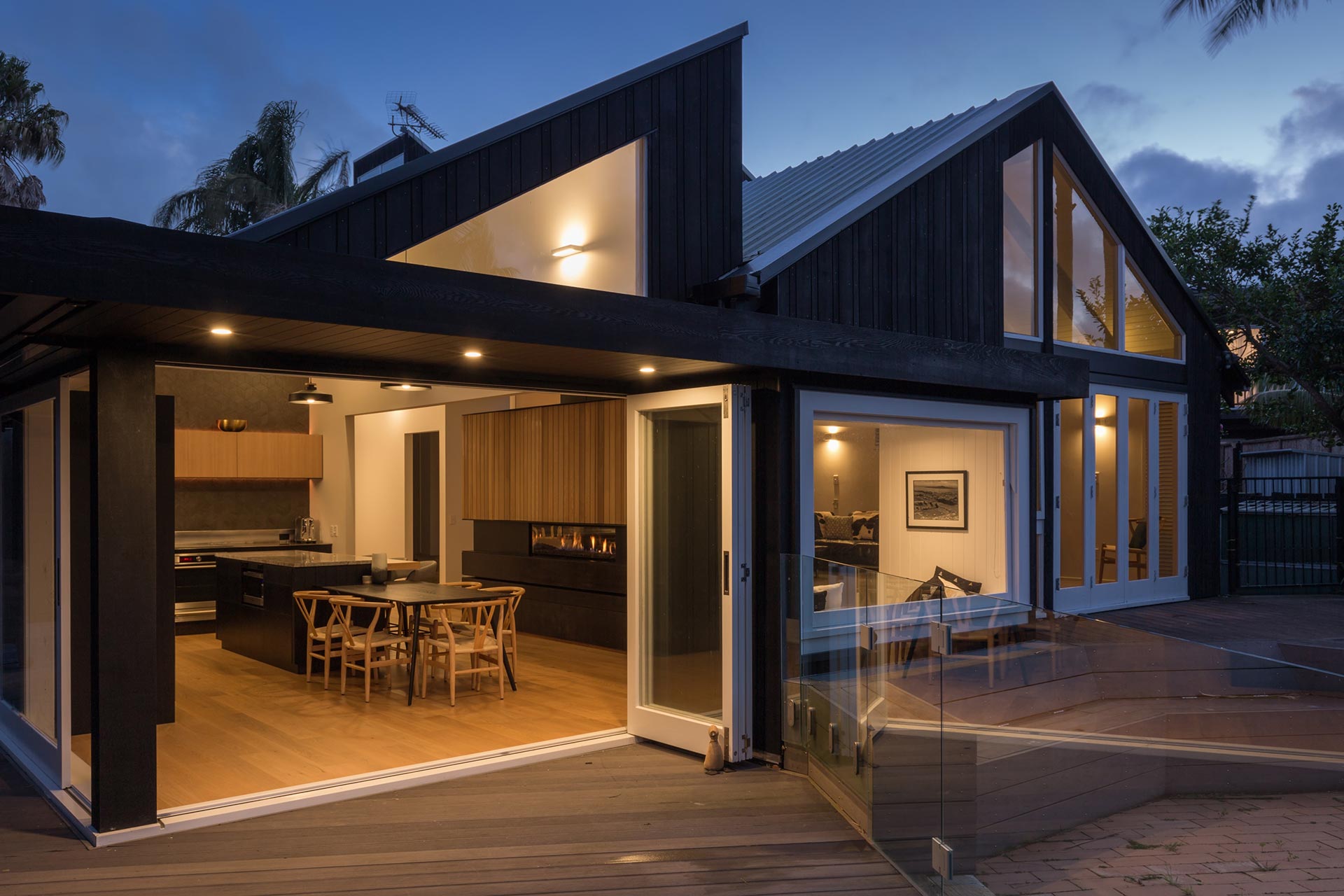 He admits he and his colleague of 19 years Mervyn Hunter were experimenting with the centrepiece of the room: a striking cedar and black metal fireplace wall that bisects the split-level room, which took "a crazy amount of time and 17 sheets of technical drawings", he says.
Chris and his wife Lara, and kids Mason,14, and Stella,12, were prepared to camp through the renovation to bring the stylish gabled house up to date.
"We finished the fire before opening up the interior and exterior walls so we could heat that end of the house through winter."