Inside the home of Interior Designer Megan Brown, natural light inhabits the space – navigating the home throughout the day as though it has lived there forever.
This is no accident. A large pavilion was added to the Sydney bungalow, with vast windows and skylights purposed to beckon in the light, and the forested outlook.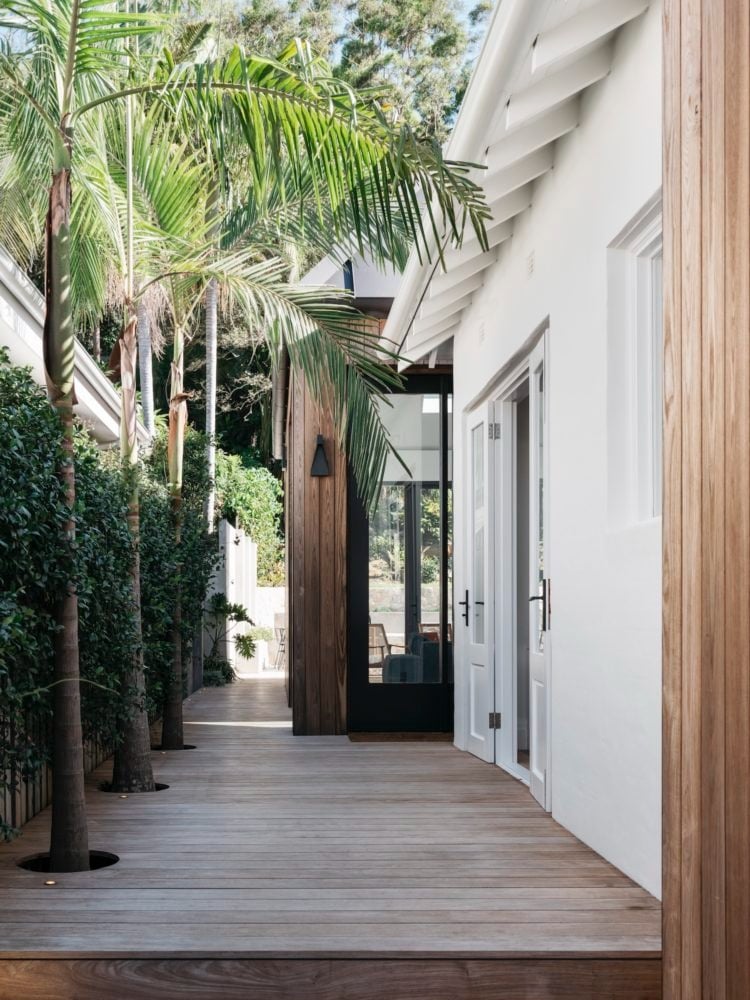 "As you move through the day, that light, and the views, follow you throughout the space" – Megan Brown.
The pavilion extension pays homage to the heritage roots of the bungalow – with strong curves and arches balancing the contemporary elements.
The material palette is pared back, leaving a primed canvas for Megan to let her artistic sensibilities shine through her curation of art and furnishings.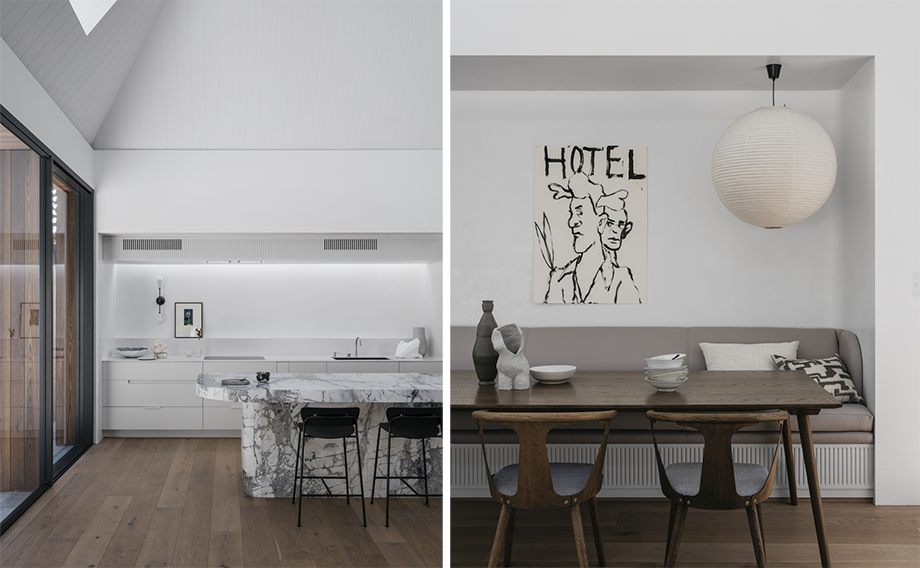 "What creates depth and interest is very much the textural elements that the furniture and accessories add."
Equally important was creating a home that answers the question – 'how do you want to live?' This was one of the most creatively challenging parts of the design process according to Megan.
"What is your design aesthetic and how do you want people to experience the space that you live in?"
It was important to Megan that the home had a sense of spaciousness, with pockets of intimacy that would cater for family and foster connection.
Ultimately, the space reflects Megan's personal design language and way of life.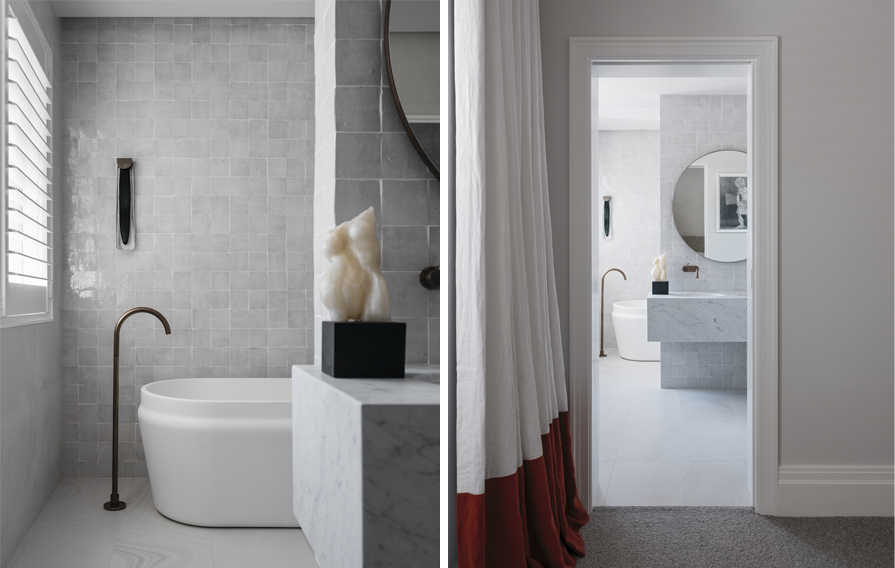 Bowing to the home's contemporary disposition, an Escea linear gas fireplace provides the family with a place to gravitate.
Megan chose the frameless Escea DS1150 for its modern good looks, as well as Escea's Zero Clearance rating which allowed her to design the area with "complete freedom".
Resting on a custom-built concrete plinth and surrounded by a soft Venetian plaster which emphasises the impact of the flames.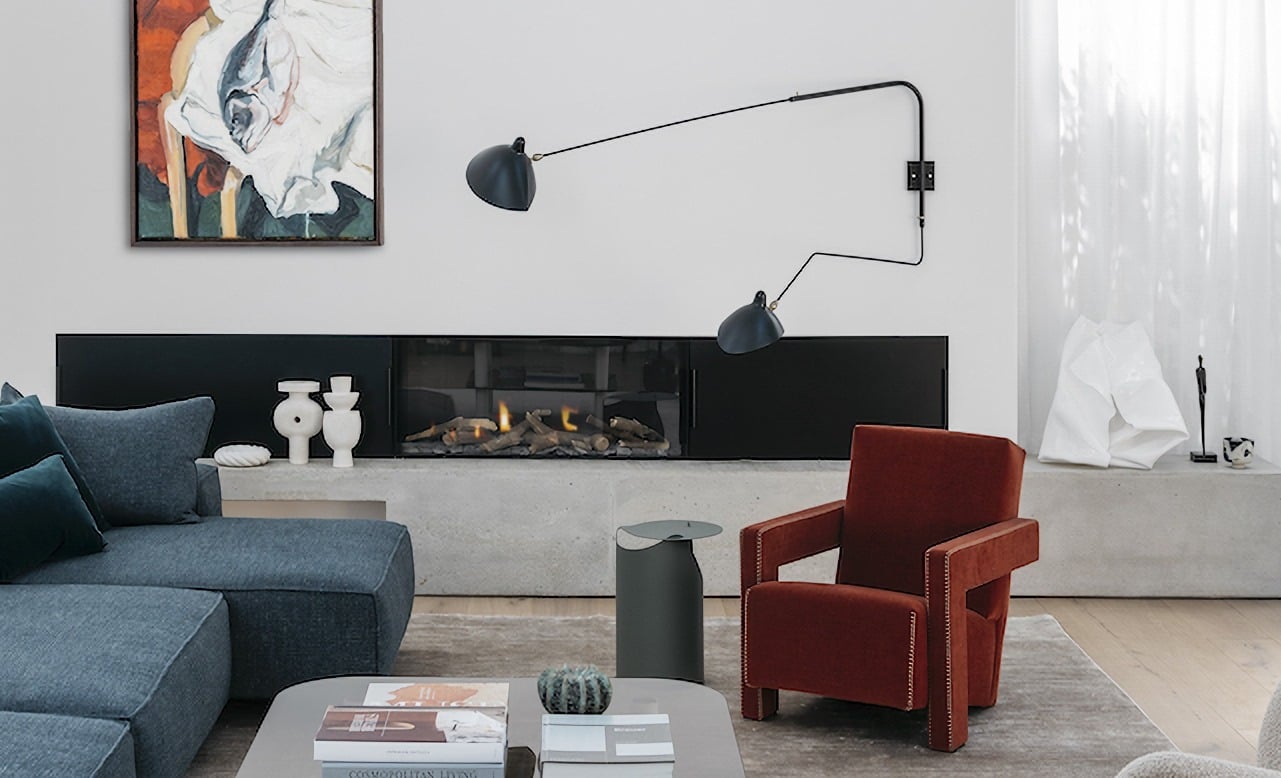 Escea DS1150 Gas Fireplace
The fireplace was supplied and installed by the team at Stoke Fireplace Studio Sydney.
"The ability to bring even the most ambitious design to life is what we love about working with Escea." – Jarrod Strauss, Stoke Sydney Owner.
He says the sophistication of Escea fireplaces is what sets them apart from other gas fireplaces and makes them a favourite with architects and interior designers. "Seeing Escea gas fireplaces presented in homes of this calibre gives us a great sense of pride to know that people with industry expertise are picking our products for their own personal homes."
In Megan's home, the fireplace creates a gathering point and a space where the family can slow down and reconnect together.
When the natural light retreats for the day, the fireplace steps in, ensuring that an element of light and warmth remains in the room.
"Our home is absolutely our sanctuary – the very backdrop to the memories we create" – Megan Brown
Get to know the DS Series here – or take a full tour of Pacific House via The Local Project below.