Escea heats Central Otago home with spectacular views
This architecturally designed home is a masterclass in creating a contemporary home that compliments its natural surroundings. This home sits majestically amongst the spectacular landscape of Central Otago.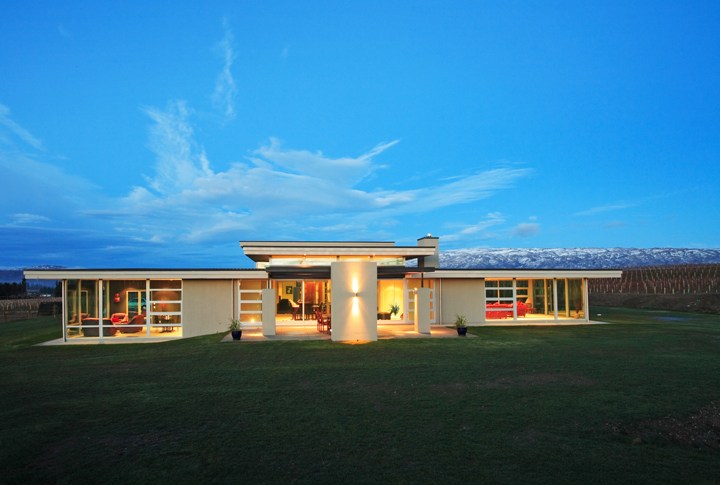 Designed by Gary Todd, the widespread use of glass throughout means views of the spectacular mountainous backdrop can be maximised and experienced from most parts of the house.
In keeping with the simple, clean lines of the architecture, the choice of colour palette for the home is also restrained to allow it to blend in with the landscape. For the exterior a neutral beige tone was used to merge with the environment as well as reflect the changing light conditions. Internally, the walls inside the house are also a neutral shade, so as not to interrupt or detract from the natural beauty outdoors.
An Escea fireplace is the focal point of the living area, providing warmth and creating an inviting ambience especially in the winter months when snow covers the mountains in the distance. As this Escea fire functions via a heating ducting system, this allows a television to be placed above the fireplace allowing for a simple and clean interior layout.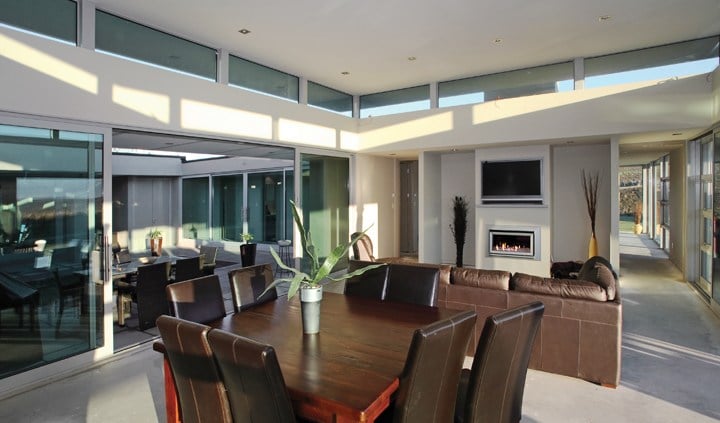 Fire: Escea DL850 fire
Architect: Gary Todd, Gary Todd Architecture
Trends: http://trendsideas.com/Article11086/NewZealand