Escea's new DF960 gas fire
The Escea DF960 gas fireplace builds on the international success of its smaller counterpart, the DF700, but offers more heat, higher efficiency and even more flame. With large glass area and a minimalist fascia, the AF960 grants two times more viewable flame than similar sized products. The minimal framing which comes in two widths, suits classic or contemporary home design and is available coloured Titanium Silver; Volcanic Black; or Stainless Steel.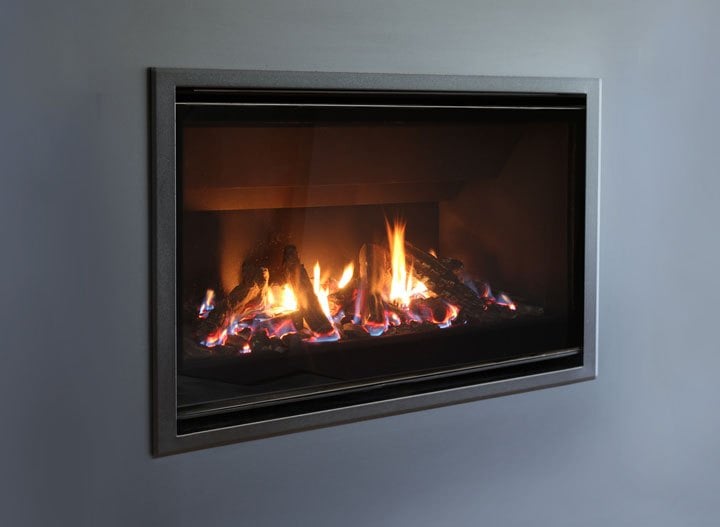 With a high heat-output of 7kW and 4 ENERGY STAR rating, our DF960 easily and efficiently heats a medium-sized room while enjoying the ambience of mesmerising flames. The DF960 can be retrofitted into existing cavities and the flue can be dropped down an existing chimney. Our Direct Vent Flue technology increase energy efficiency, by bringing in air from the outside to provide the oxygen to the fire (instead of drawing it from inside the room), drafts stay eliminated.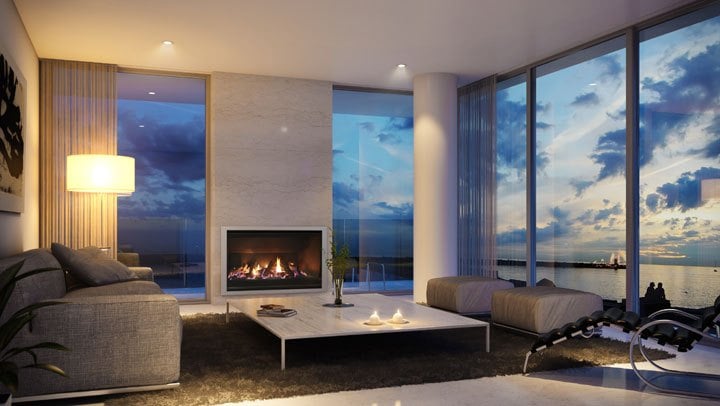 For extra efficiency and convenience, Escea's Smart Heat technology monitors the room temperature and adjusts the fireplace automatically. Smart Heat enables you to control the fireplace and temperature with your smartphone.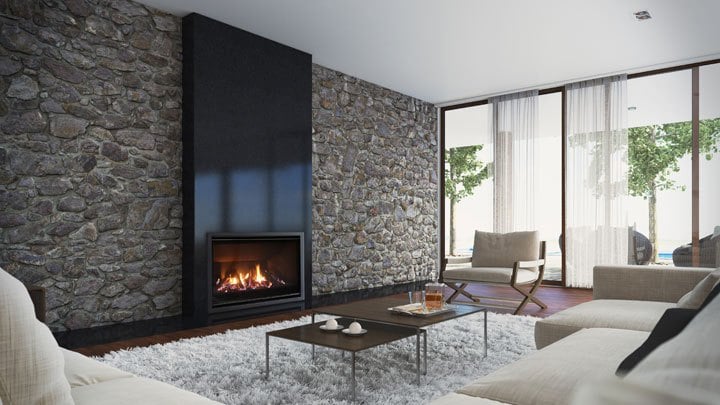 Escea offers a free Architectural Advisory service providing information and support. We proudly design and manufacture our award-winning, innovative fires in Dunedin, New Zealand.
This model has been superceded by the DF960 which you can check out here.