In early 2021, Umm Asmaa and her family were amongst the first recipients of Escea's Fire for Life stoves – a not for profit initiative aimed at addressing the problem of open fire cooking in developing countries around the world.
ReliefAid spoke with Umm, who lives in a Syrian displacement camp with her three daughters, one who suffers from asthma, and her husband. Before arriving at the camp, she describes their life as 'wonderful and happy'.
 They lived on land where they grew olive trees which was their stable source of income. But they were forced to leave their home due to the bombings. "We could no longer stay at all – even my husband was injured due the explosions," she says.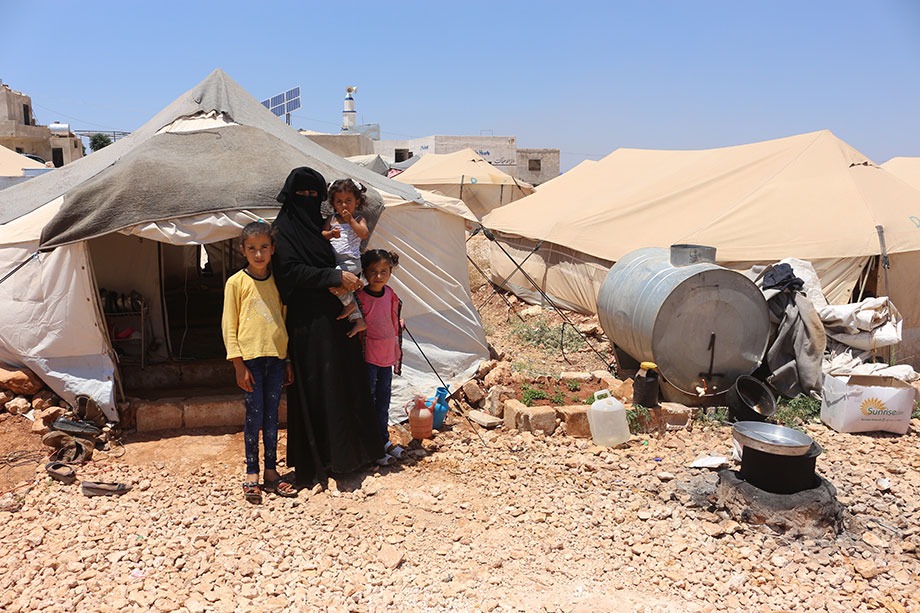 Umm Asmaa and her three daughters have been living in this camp after being forced to flee their home.
They have been in the camp for nearly two years and have done their best to adjust to their new life. When it comes to cooking for her family though, Umm explains how challenging it can be. "We light a fire outside and collect olive sticks and cartons to light the fire… but we do not have firewood or a good stove for preparing food." When it comes to safety, Umm continues "I am always afraid and put water next to me until I finish cooking, because I am afraid that the tent will burn, and this is difficult."