Watch out Three Birds or The Block – there's a new girl in town.
Meet mum-of-two Justine Orton and her husband Luke. Last year they set out to do something not many of us would fathom. While building their dream home (which is already considered quite a stressful feat), the husband and wife duo decided to document the whole process.
From start to finish, the highs and lows of their journey is captured in a five episode web-series, all in the name of helping their customers understand a little more about the realities of building their own home.
Not only is the series a must-watch for any new home builder wondering what the process entails – the house itself is a must-see too.

Justine Orton, her husband Luke and two children Edison and Mabel; they lived together in the existing house in Merewether for two years while they planned to re-build their dream home on the existing site.
The Home
Orton Building owner Luke has been in the construction industry for over 16 years, while Justine has a background in PR and event management. Together their local knowledge, industry experience and on-trend style combine to create a breath-taking architectural home in the Newcastle suburb of Merewether.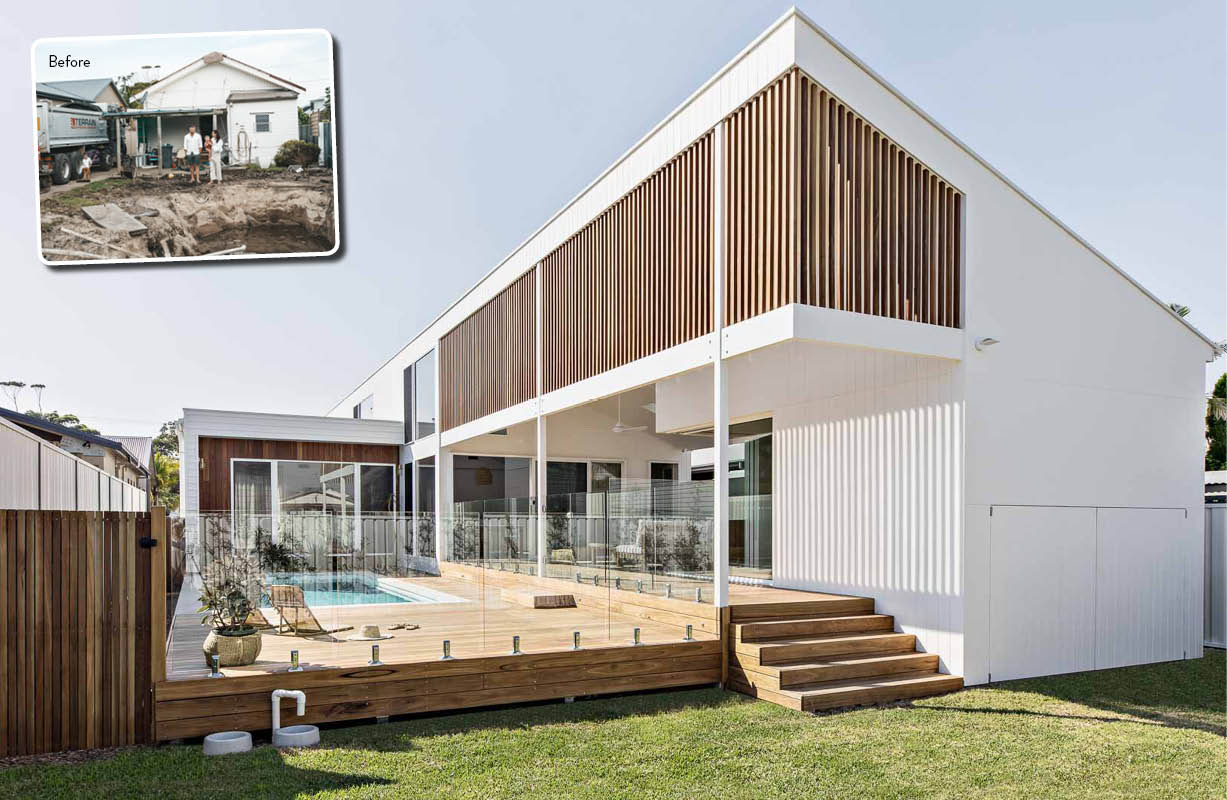 The flat section ticked all their boxes for their dream family home – it was in a street, neighbourhood and community they had previously lived in and loved.
They had once rented in the beachside suburb when they first met, so when a home became available in a neighbourhood and street they had long admired, they jumped at the opportunity.
The flat 700sqm section already had a home on it with 'potential', but it had seen better days. The couple did some remedial renovations to make it more comfortable to live in while they set to work designing their new home with a local architect.
They had originally planned to renovate and extend the existing home but unfortunately due to council requirements, it meant they would have to sacrifice some of their 'must-have' items on their wish-list. They made the tough decision to build instead.

The style of the home is described by Justine as 'urban coastal – think beachside oasis meets inner city'. And you only need to take a look at the façade of the home to see the end result is a beautifully executed balance of the two.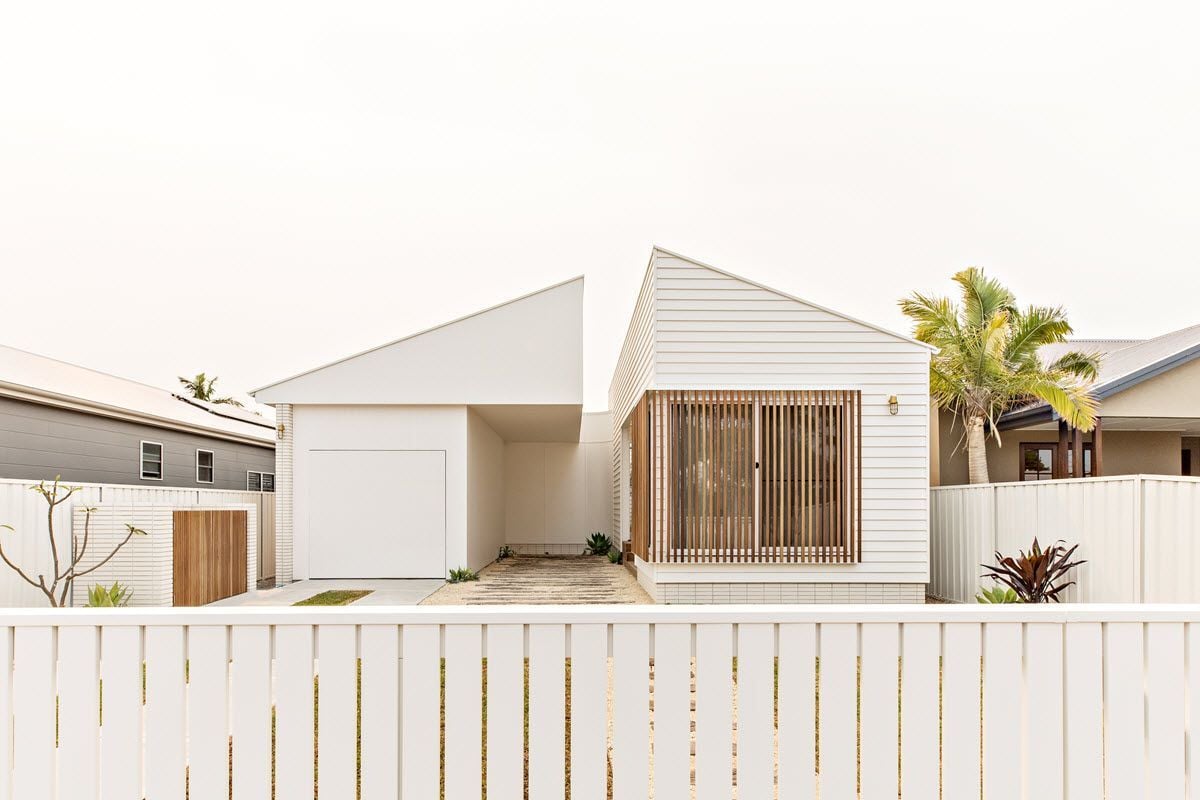 For the home's exterior, Justine chose coastal cladding, modern stack bond bricks, rustic raw timber, earthy crushed granite and industrial style lights to reflect her 'urban coastal' theme.
A soft colour palette of timber, white and wood has been used throughout to embrace a relaxed, resort-like feel, while pops of colour and vibrancy have been introduced through artworks Justine had commissioned by local artists.
Natural light has been captured where possible through large windows and skylights. Texture has been used to create depth and interest through a curved dowel wall that connects the hallway to the dining area.