Experience the Escea EK Outdoor Fireplace Kitchen, now available throughout stores in Australia and New Zealand.
Combining an outdoor flame grilling kitchen with an impressive outdoor fireplace, the EK provides the goods for the ultimate outdoor dining experience. 
"The beauty of this fireplace is its versatility," says Escea's Lead Designer Alex Hodge "In the one appliance, you can create a delicious flame-grilled meal, then as the night wears on, watch it transform into a dramatic outdoor fireplace. The fusion of both appliances is saving valuable living space and enabling us to rethink outdoor design and layout."
Professional grilling
Influenced by Argentinian BBQ cooking techniques, Escea's engineers enlisted experienced chefs to help guide the cooking mode design. Coming equipped with everything you need to achieve a smoky meat lovers feast including an Ember Generator, 13-point adjustable cooking plates, grills and meat hooks, the EK delivers an authentic cooking experience that appeals to both the home BBQ-cook to the most creative of culinary chefs.
Best of all, once the flame cooking is done, it all hides underneath the stainless steel draw, giving you a roaring fire sure to get the party started.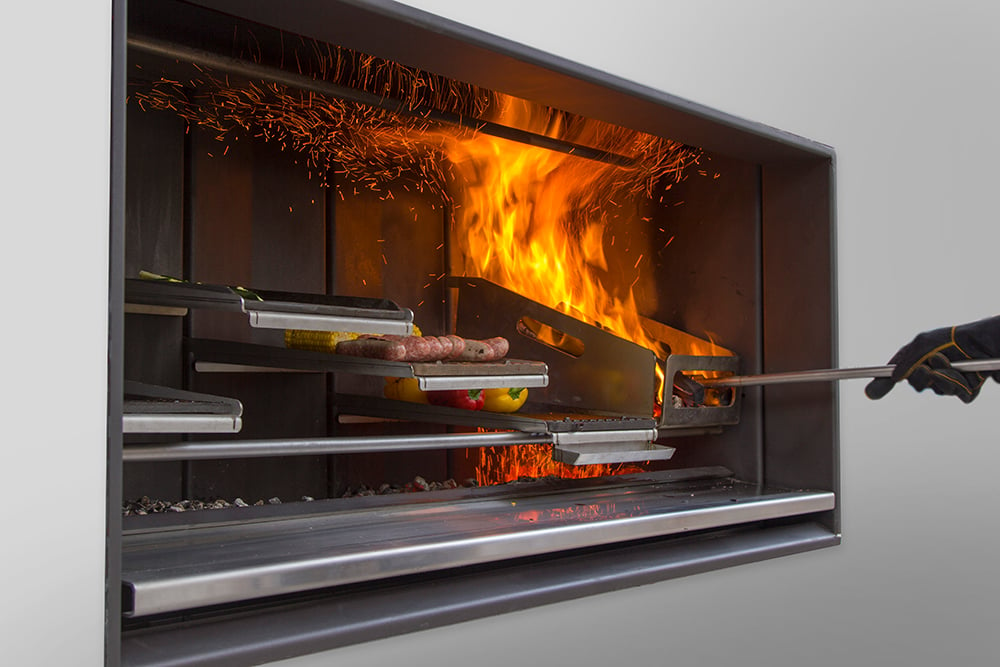 Guided by chefs, the cooking mode design includes an Ember Generator, 13-point adjustable cooking plates and grills and comes complete with a heat resistant glove, fire spear and meat hooks.
Inside, out.
The EK Series also features exciting new technology that allows the fire to be attached to the home. Hodge explains "At Escea, we're constantly pushing the boundaries when it comes to innovation and technology. With the EK Series, this means that we've been able to create greater indoor-outdoor flow, and by eliminating the requirement for a free-standing structure, the home-owner will enjoy uninterrupted views."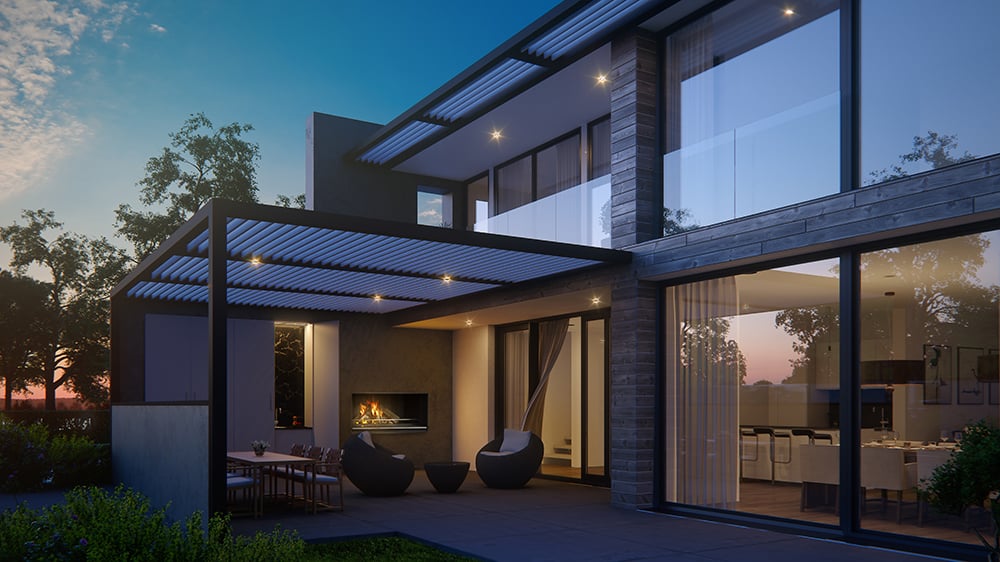 New technology allows the EK Series to be attached to the home, creating greater indoor-outdoor flow.
Built to last
Constructed from a double layer of 4mm steel, air-cooled fluted stainless steel back plates, and 25mm thick firebricks lining the base, the EK Series can withstand whatever you throw at it, making it built to last. And like all Escea fires, the EK Series is proudly designed and manufactured in Dunedin, New Zealand – the best place to test the limits of heat against the elements.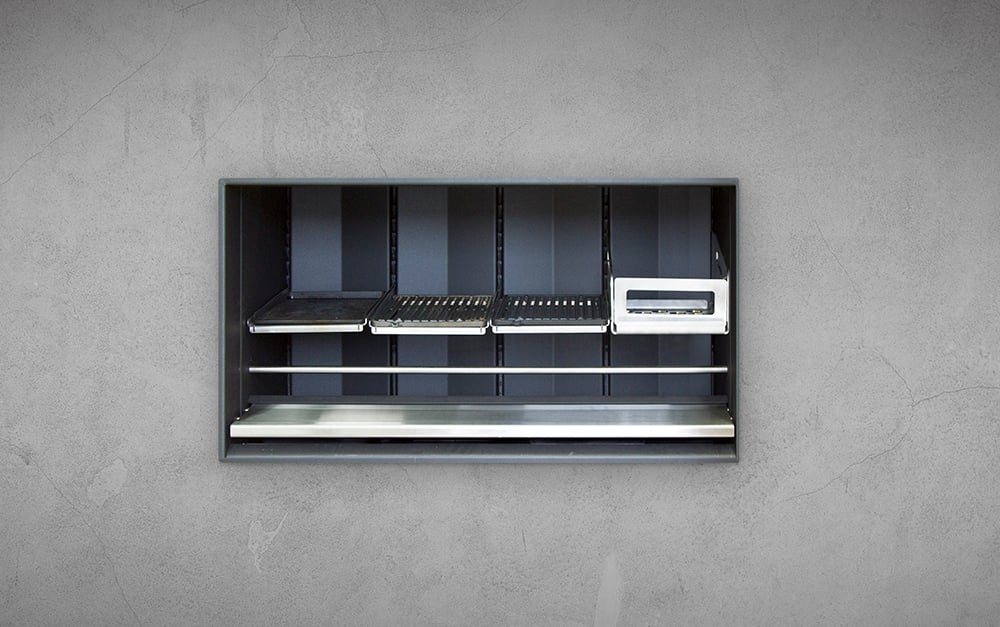 Pizza Oven Accessory
The EK Series Pizza Oven gives you a large, wood-fired pizza in 5-10 minutes. The hooded design directs heat down onto the top of the pizza, ensuring evenly melted cheese, while the brick base gives you a crispy pizza base. The oven's brick base is removable for easy cleaning. Constructed from stainless steel. Long handled pizza paddle also included.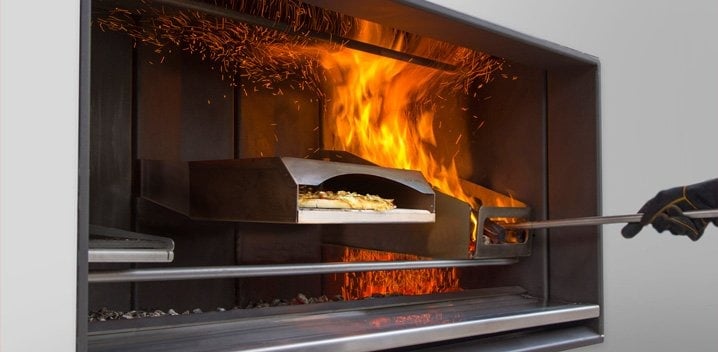 Available in three sizes – EK950, EK1250 and EK1550, the Outdoor Fireplace Kitchen embraces Escea's signature sleek style and is designed to blend seamlessly into any outdoor space.
To enquire about the Outdoor Fireplace Kitchen, please feel free to find a dealer near you or email us at info@escea.com.