Jasmax teams up with artist Nic Moon
We all know the pleasure of curling up in front of a fire with a good book. In this fast-paced world, a fireplace symbolizes a moment of solace. And what better place to sit back and read than a library? Jasmax Architects teamed up with Nelson artist Nic Moon to design a library that reflected both the values of the community – sustainability and a flexible space – as well as providing a centre for Ranui, an outlying suburb of Auckland, bordered by the Waitakere Ranges with lots of young people and low income families.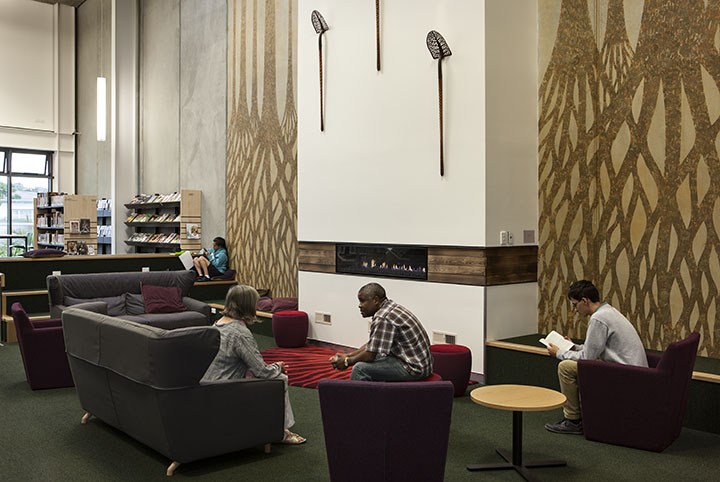 The Ranui community, Jasmax architect Lars von Minden and artist Nic Moon worked together, determined to create a library that expressed their identity and values. The design team channelled the community's voices, leading to the development of a digital and literary hub and a centre for the community to meet and do things together. Bookshelves can be moved aside to transform the library space into a gathering place.
The design of the library reflects the essence of the Ranui community. The exterior of the library is encased in a Cortel steel screen, which has been pierced with a design echoing the forests of the nearby Waitakere Ranges. The focus on place speaks to the cultural history of Ranui and its Maori community, but also underscores the significance of sustainability to the community – a theme that is often highlighted in Nic Moon's other works.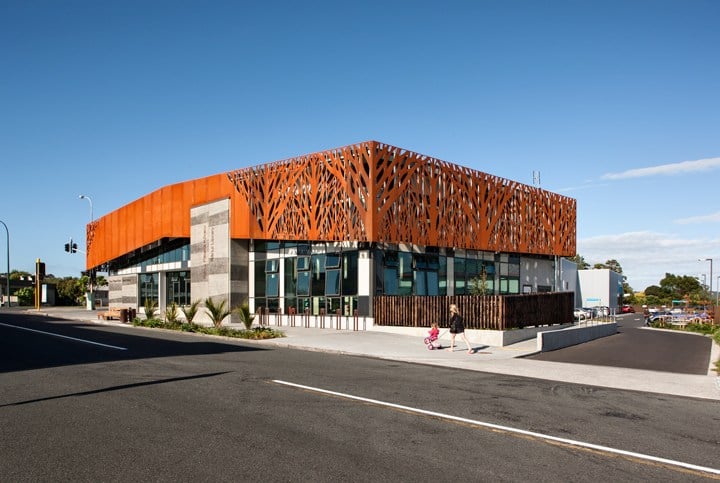 The simple aesthetic of the library's interior, made from solid, recyclable materials allows for the artistic installations within to speak. The Great Forest sculpture frames the fireplace of the library's main living room. Ranui's Frameless fascia DX1500 fire echoes the greys and basic, rough materials used to create the library. The Great Forest was created with the help of 500 volunteers, including children and has been hand-painted with natural pigmented clays to permanently imprint the artwork and the library with the touch of the people. Reminiscent of the tree design perforating the front of the building, The Great Forest is also evocative of roots, making us realise that Ranui library, like the roots of a tree, gives the community an anchor, as well as feeding its growth.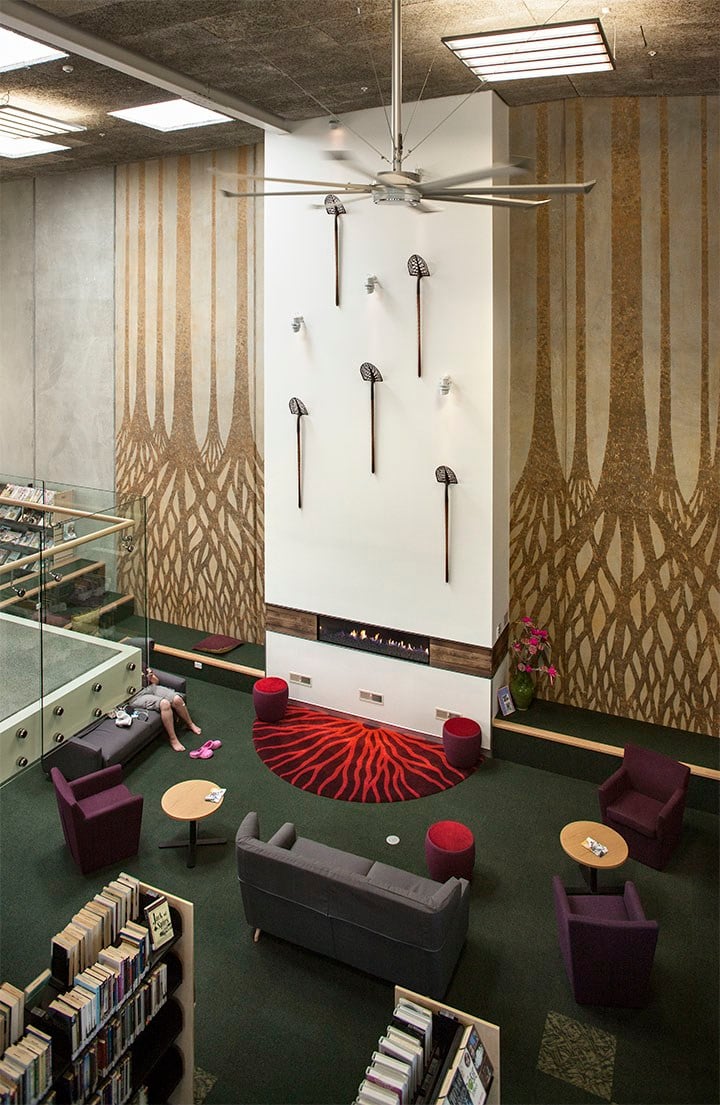 Reflecting the library's purpose to address the values of the community is the fireplace at its heart. Escea's DX1500's 4.3 star efficiency rating and its simple design as the social focus of the library, recognises the importance of sustainability highlighted by talking to the community during the creative process. By installing a fireplace at the core of the library, the design team have communicated that a fireplace is more than a place to rest and relax, the fire side has and will always be a place where people join together to reconnect.