Our Escea EF5000 fireplaces are having a small makeover.
Just before you worry, these changes are only minor – the EF5000 fireplace will still be the same outdoor fire you know and love. In fact, these modifications are just going to make it better.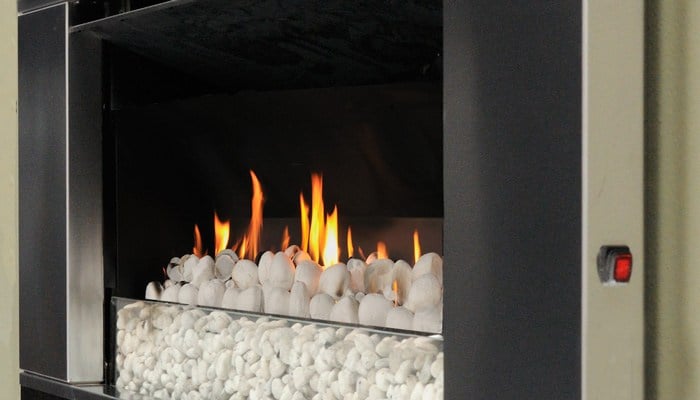 The EF5000 will now be run off mains power instead of a battery. The new system uses 24 volts supplied by a transformer. The battery system had its benefits but now customers don't have to worry about having spare batteries to run their fireplace when it goes flat. It was a common problem for customers to forget to turn the battery off after using it and running their battery down without even using the fireplace. Now there is no risk of that at all.
With this change, the control panel will also work a little differently. You won't have to adjust to get the perfect flame anymore. There will simply be one button to push on and off for the best flame setting every time.
Getting a headache over the gas types? This won't be a problem for much longer. The EF5000 will now come supplied with convertible burners and a conversion kit so you can use either LPG or Natural Gas.
We said you didn't have to worry, didn't we? These changes are only going to make the EF5000 that much more user-friendly, so you can enjoy the Escea warmth even more than before.