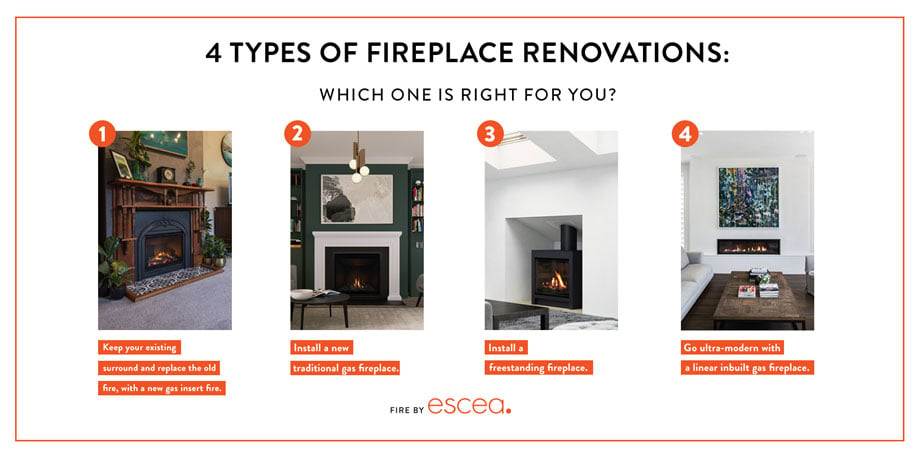 When it comes to choosing a gas fireplace for your home renovation, you might be surprised how many options you have to choose from.
No matter how small or large your renovation is, you've got to consider things like cost, looks, efficiency and heat output. You might be updating just one room, or engaging an architect for a full interior rebuild – whatever your situation, we can make the process a bit easier and help you find a fireplace that suits you, your lifestyle and existing style of your home.
If you're choosing gas, you've essentially got four main options to choose from:
1. Keep your existing surround and replace the old fire, with a new gas insert fire (retrofit)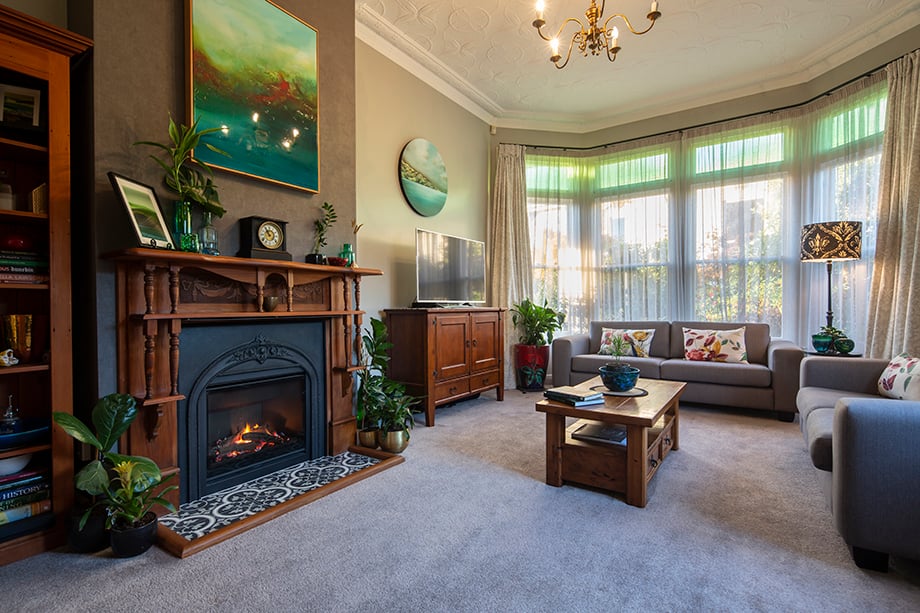 The homeowners of this character villa decided to keep the original fireplace surround but replace the open wood fire with a gas fire insert. Learn more about their fireplace renovation journey here.
If you're renovating a heritage home, bungalow, villa or terrace house, you will no doubt have at least one brick or traditional fireplace with an ornate, character surround or mantelpiece. Depending on the condition of the surround, it may well be worth restoring. Consider the look you're going for and if it's keeping the character features, then a simple replacement of the fireplace itself will be pretty straight forward. If the surround needs updating, then a sand or lick of paint might be all it needs to bring it back to life.
A gasfitter can usually remove the old fire and replace the new one without too much disruption to the rest of the house.
Recommended fires:
Learn more about the process of retrofitting a gas fireplace here.
2. Install a new traditional gas fireplace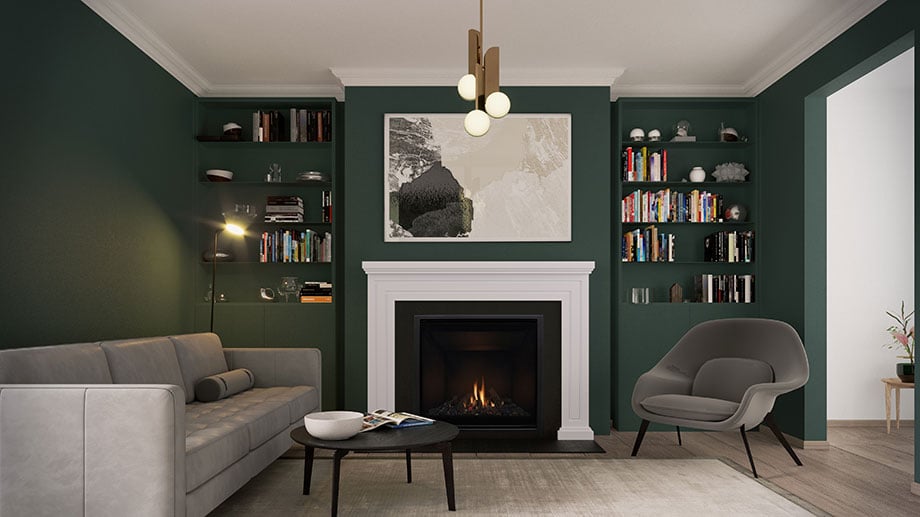 The soon-to-be-released Escea DF990 is a modern, square gas fireplace which is perfect for creating a traditional fireplace look in a modern or heritage home. The mantelpiece is able to be purchased with this fire as an optional extra.
If you don't have an existing fireplace in your home, or you have one but it has seen better days, you can still install a new, modern gas fireplace with a traditional look.
For homes that don't have a chimney, you will need to build a cavity for the fireplace to go into. If you already have a chimney, then you can simply retrofit a new gas fire into the existing cavity (just make sure the opening is big enough for the fireplace model you choose).
Once the fireplace is installed, you can add a traditional mantel or fireplace surround for a modern traditional look that fits in with the existing style of your heritage home.
Recommended fires:
3. Install a freestanding gas fireplace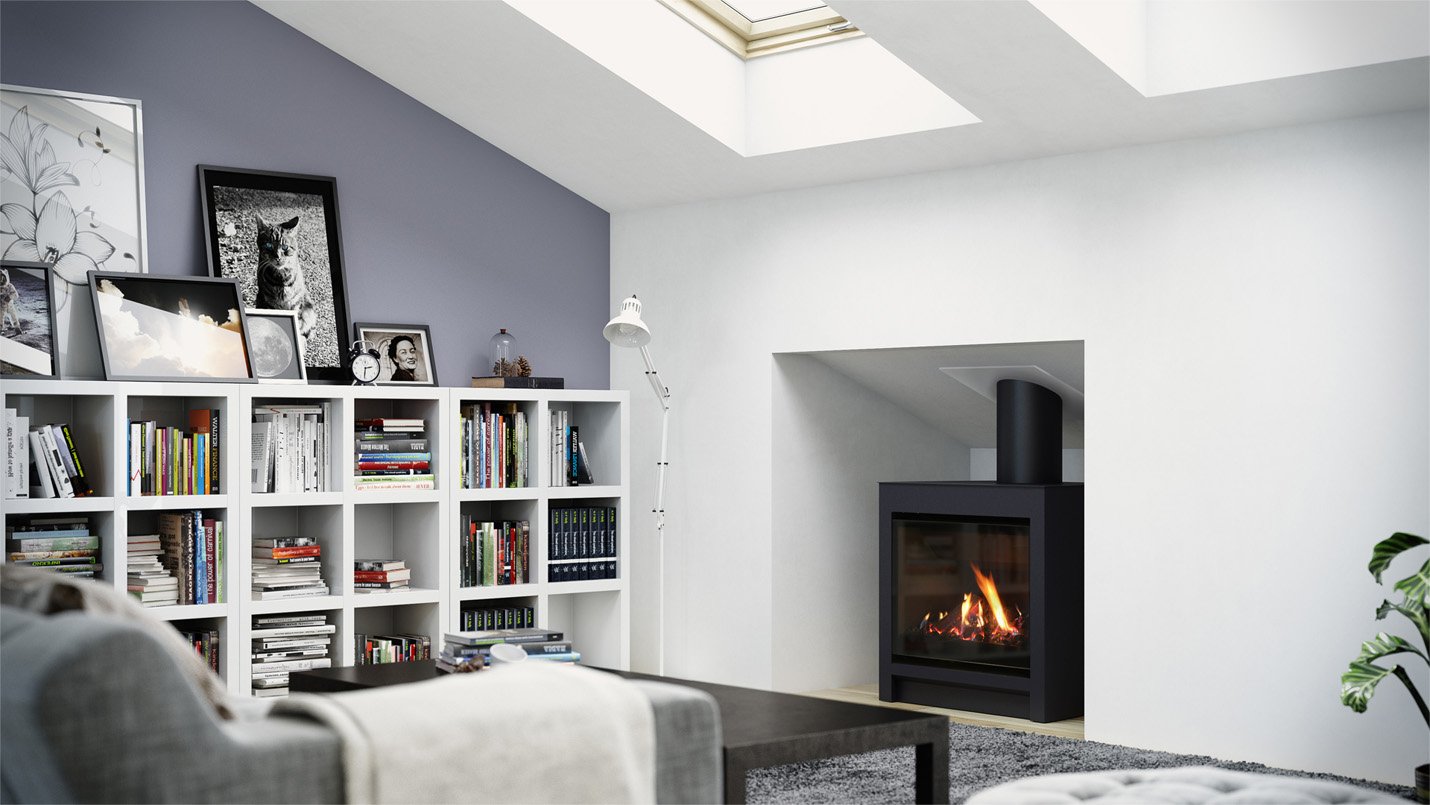 The DFS730 Freestanding Gas Fireplace doesn't require a hearth and benefits from flexible flue technology, making it perfect for fitting into unconventional spaces and compact apartments like this.
Freestanding fireplaces are great for homes that don't have a lot of floor space, or have a tricky layout to work with (think triangular rooms or pitched ceilings). They're also perfect for replacing existing freestanding wood burners without changing the structural layout of a room.
Freestanding gas fires can also be a cost effective choice too. Because you don't need to build a structure around the fire, or clad it in expensive materials, you'll save on labour and material costs.
Recommended fires:
4. Go ultra-modern with a linear inbuilt gas fireplace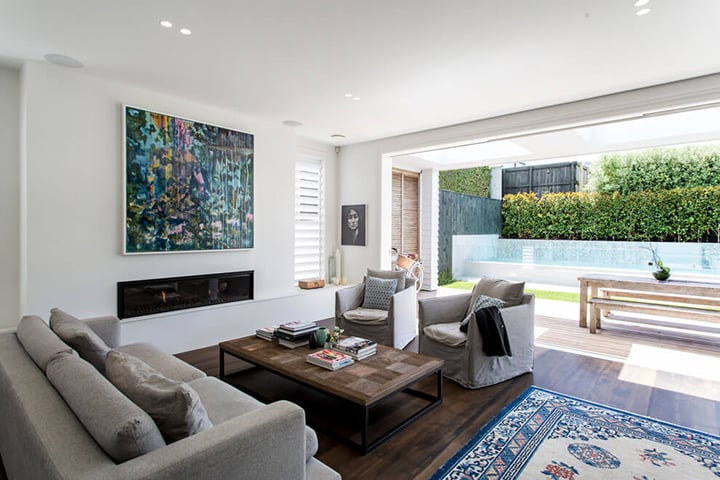 The homeowners of this Auckland villa engaged an architect to design a modern renovation at the rear of the property. The new living space features a built in linear gas fireplace that both blends into and enhances this stylish renovation. Learn more about this home renovation here.
If you're undertaking a large-scale renovation, changing the structural bones of the home or building a modern addition, a modern linear gas fireplace might be a good option for you.
Linear fireplaces look great when they're built into a wall; integrate them into your design by building cabinetry, a bench seat or storage surrounding the fireplace. You can even integrate a TV into your design by placing it directly above or to the side of the fireplace. If space allows, a double sided fireplace might also be something to consider – they're a great option for zoning areas within a larger open plan space while still making them feel connected.
You also are spoilt for choice when it comes to choosing a fireplace as most models will work with a large-scale renovation; you just need to consider your budget, space and heating needs. The wider the fire, the more heat you get – but it also comes with the need for more space and cost!
If you're only doing small renovation but still want the modern linear look, you can still achieve this too – all you need to do is build a structure off the internal wall that's large enough to fit your chosen fireplace.
Recommended fires: