EK Series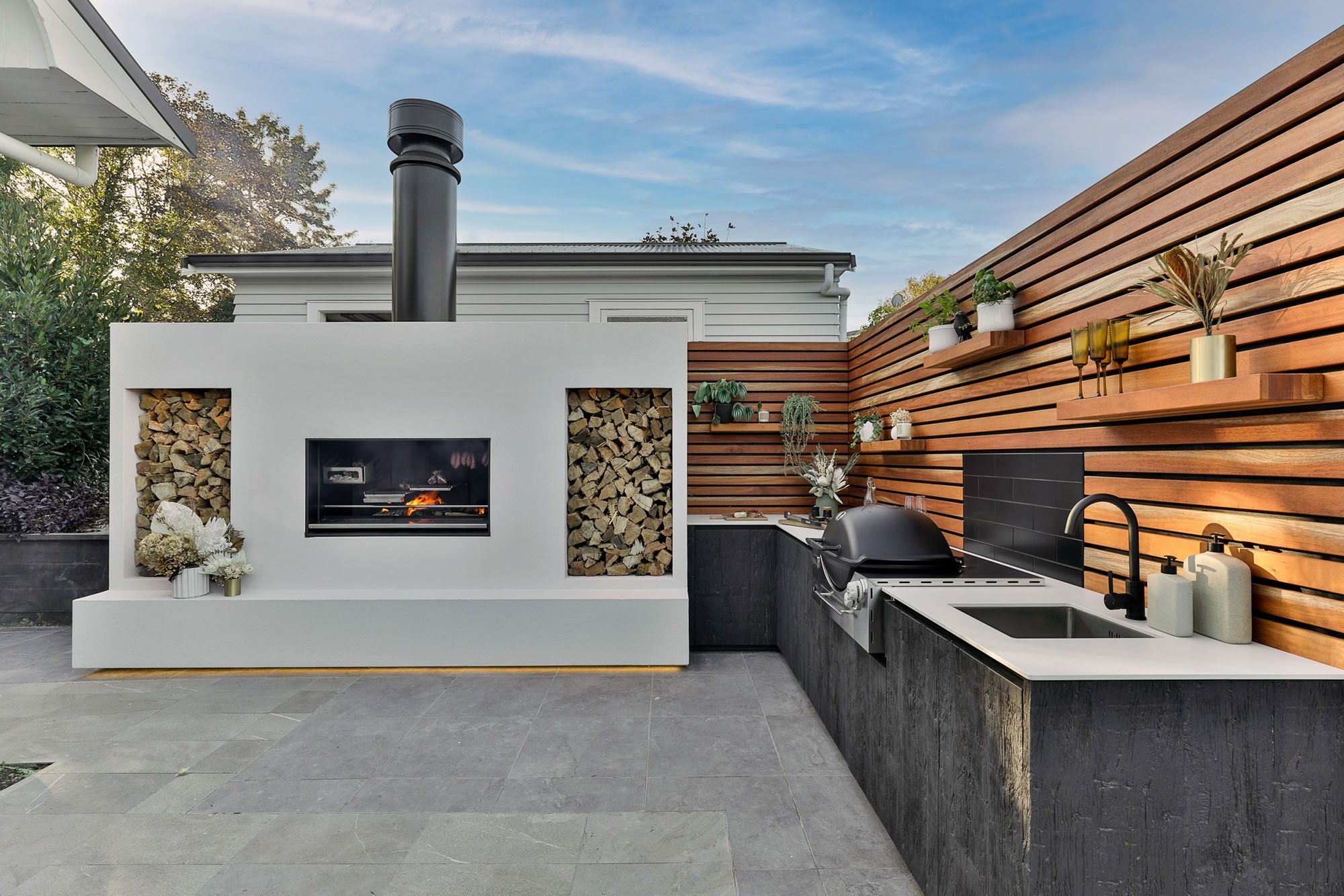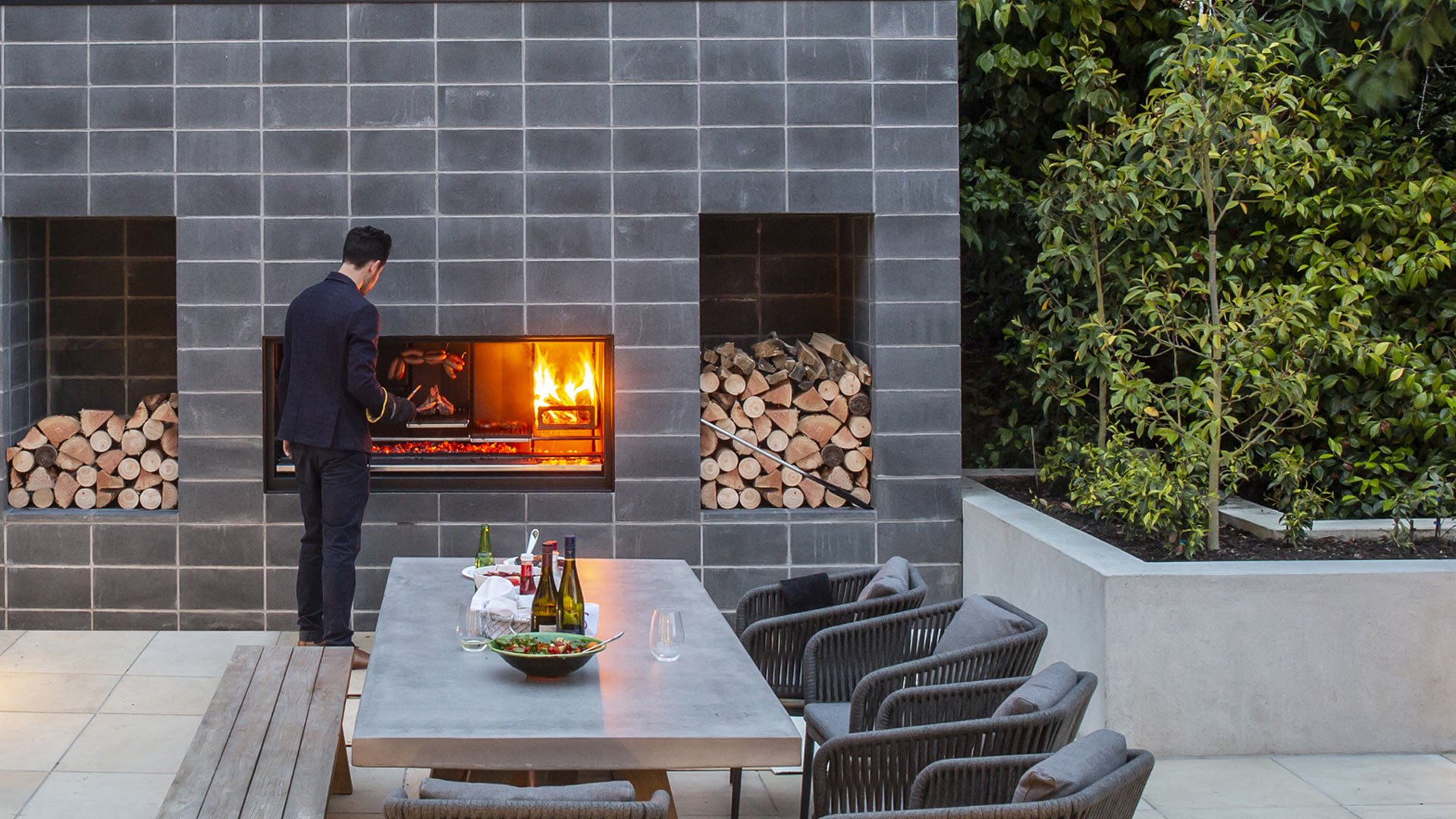 EK1250
Outdoor Fireplace Kitchen
Take both your flame grilling and your party hosting to the next level with the Escea Outdoor Kitchen.
The EK Series wood fire comes equipped with everything you need to achieve a smoky meat lover's feast - an Ember Generator, 13-point adjustable cooking plates, grills and meat hooks. Best of all, once the flame cooking is done, the cooking plates slide neatly away underneath a stainless steel drawer. Leaving you with a roaring outdoor fire to relax in front of into the small hours. 

Constructed from 4mm steel, this epic outdoor fire can withstand whatever you throw at it, and is built to last.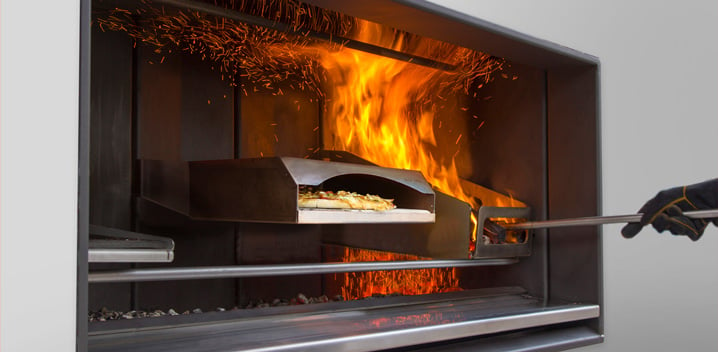 Pizza Oven Accessory
The EK Series Pizza Oven gives you a large, wood-fired pizza in 5-10 minutes. The hooded design directs heat down onto the top of the pizza, ensuring evenly melted cheese, while the brick base gives you a crispy pizza base. The oven's brick base is removable for easy cleaning. Constructed from stainless steel. Long handled pizza paddle also included.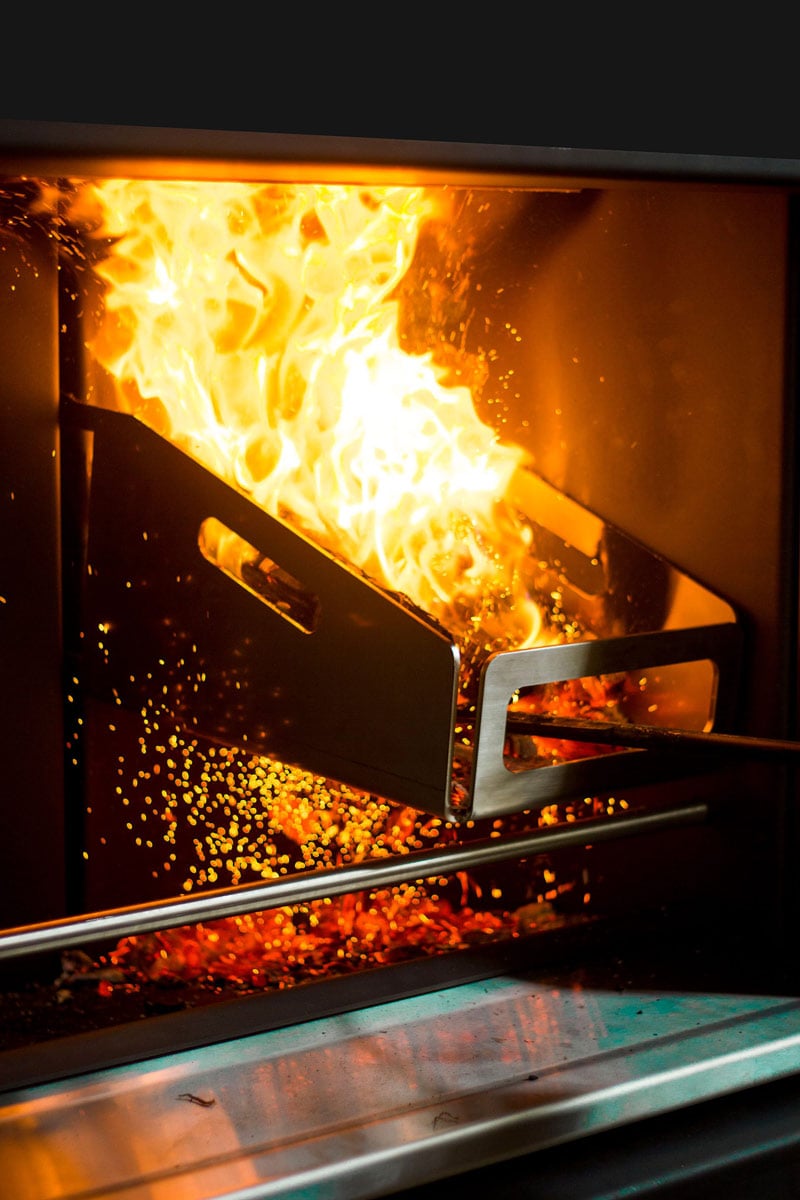 Professional Grilling.
13-point adjustable height grills and an Ember Generator let you cook your food at the perfect temperature, for that delicious flame grilled smoky flavour.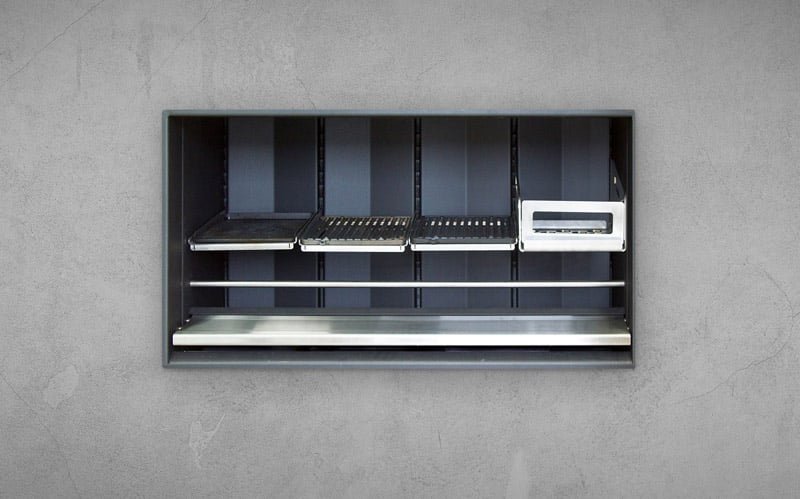 Built to Last.
With a double layer of 4mm steel, air-cooled fluted stainless steel back plates, and 25mm thick firebricks lining the base, the firebox is protected from the extreme heat of the fire, ensuring it will stand the test of time, and the elements.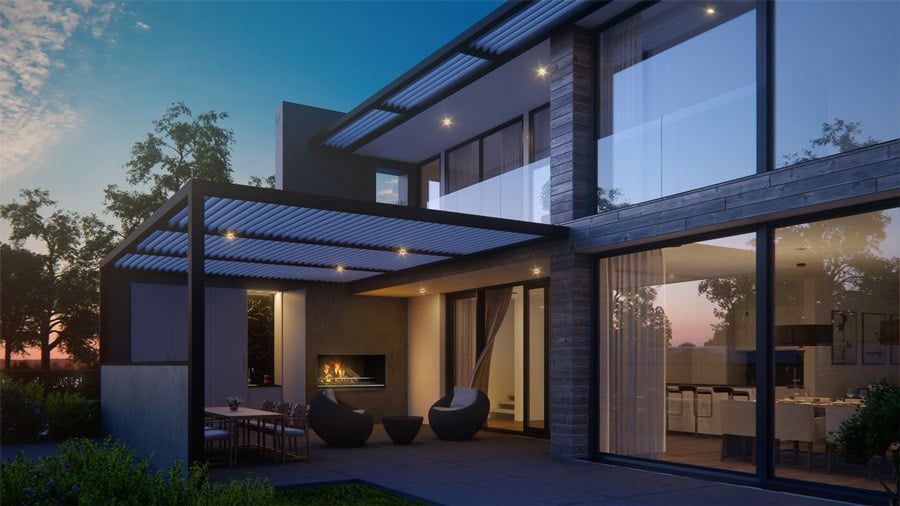 Inside, Out.
The EK Series features new technology that allows the fire to be attached to the home, for greater indoor-outdoor flow.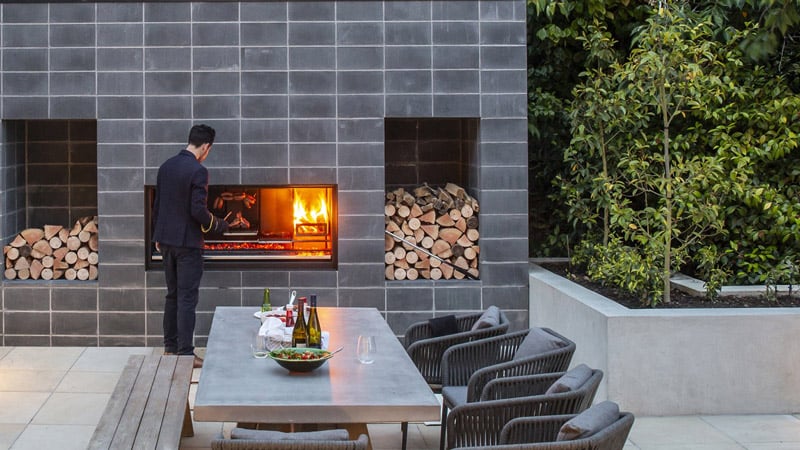 Grill then Chill.
When not being used, the cooking grills hide underneath the stainless steel lid, giving you a roaring fire sure to get the party started.
Specifications.
Max Energy InputN/A
Gas TypeN/A
Approx. Appliance Size [mm]1296w x 1543h x 655d
Viewable Fire Area [mm]1211w x 628h
Features
4 x Cooking Bays
2 x Cast Iron Cooking Grill
2 x Fat Drip Tray
1 x Flat Plate
Ember Generator
13 Point Adjustable-Height Racking
3 x Metal Hooks
In-Built Hanging Bar
Fire Spear
Heat Resistant Gloves
Hideaway Storage for Cooking Plates
Pizza Oven Accessory (Optional Extra)
Warranty
Firebox Warranty5 Years
Total Warranty2 Years
*Extras:Pizza Oven, Flue (unpainted), Install
Downloads.
Manuals and documents for fireplaces.
If for any reason you cannot find, open or print the information you want, please request the document via our Contact Form and we will email you a copy as soon as we can.