6 ways to make your home smarter
Our Smart Series investigates the homes and people that are utilising technology and innovation for an easier and better life.
Here, we round-up a few of the most innovative new products you should know about now.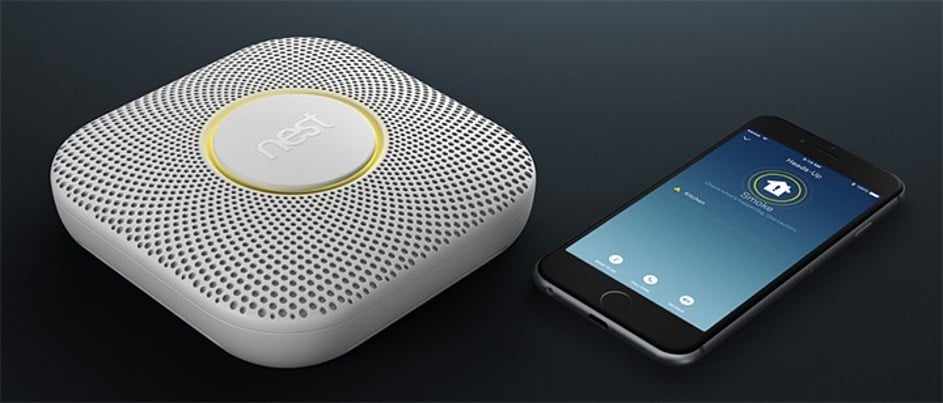 Homes have become a hub of innovation ever since the first electric lights, washing machines, dishwashers, microwaves and other convenience devices came into being. We can't imagine life without these devices and systems.
The new wave of Smart Home innovations will mean that soon, life will be unimaginable without the ability to control and view every aspect of your home from anywhere with a word, or a touch of a screen. Here are a handful of leading companies who have invested in making your life easier, safer and energy efficient:
Nest
Nest is an innovative and energy-saving company that is known particularly for its Nest Learning Thermostat, along with other products like Nest Protect, a CO and alarm, and indoor and outdoor cameras. Nest Learning Thermostat does what it says on the packet – and more. The thermostat learns from your activities creating a personalised schedule that knows what temperature to keep your house and when. With Works with Nest, Nest can connect to other smart products, so it knows when to turn on lights, or even when to begin your Whirlpool washer and dryer cycle. But Nest thermostat is more than just people-conscious, it is energy conscious. Nest thermostat regulates the energy consumption of your home, and review your energy use daily via ……letting you save money while caring for the planet.
Amazon Echo is a stand-alone speaker that you can control by talking to it – or rather 'her'. The activate word to get the Amazon Echo to do anything – be it play you a tune, tell you the search for restaurants, or control your lights and appliance – is 'Alexa', giving your Echo a personality to match its many uses. Because echo works with devices like Nest, Samsung SmartThings, WeMo, Philips Hue and more, you or more importantly a disabled or elderly relative are able to control all connected appliances within your house from lights to washing machine without lifting a finger.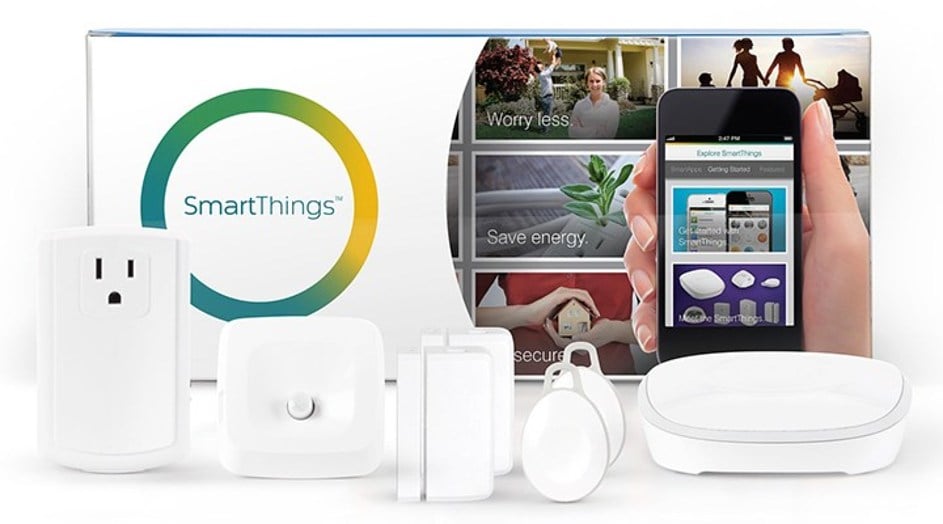 With Samsung SmartThings you will be alerted to any security threats, be able to speak to your desk lamp and have it respond, turn off your iron from the office, have a coffee ready or kettle boiled by the time you're out of bed and arrive home to a warm, bright welcome. The SmartThings Multi-purpose sensor knows when doors open and if you've left your garage gaping, maximising your and your family's security and cutting out those variables. The SmartThings Outlet lets you control your kettle, or any other appliance from anywhere. And if you're feeling a bit overwhelmed by mass of new and innovative technology, Samsung SmartThings Motion Sensor will notice you bumbling in the dark and light up the stairway ahead.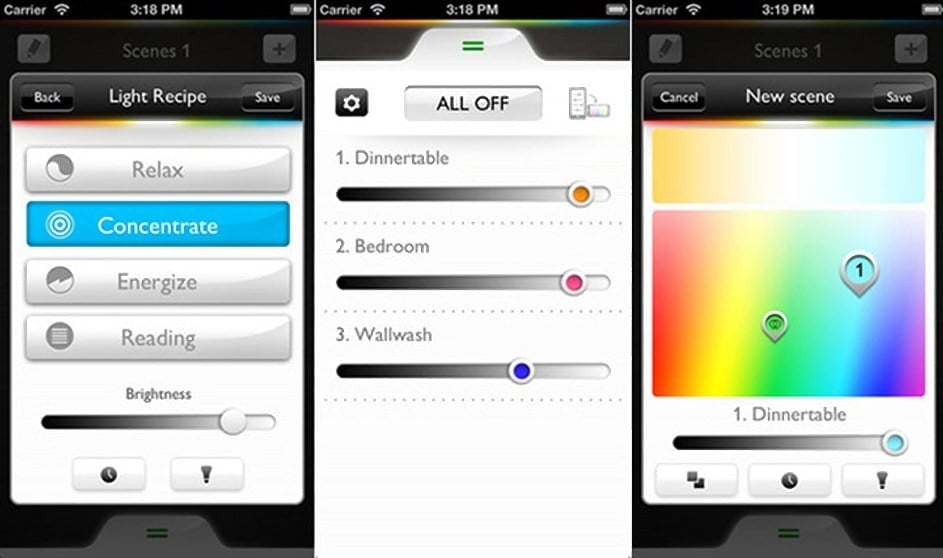 Controlled through an app on your smartphone or tablet, Philips Hue is the company behind lights that are a word away from switching on. Compatible with Apple HomeKit and Nest, you can use Siri or the app on your phone to turn lights on and off in, or away from your home. Philips Hue has security in mind, allowing you to make your lights look like you are home, to stave off burglars, and they increase your safety by lighting up before you open the door. Philips Hue can also be used creatively, to create atmosphere and moods, and add to your immersive gaming, music, or movie experiences through the range of colours and light syncing options.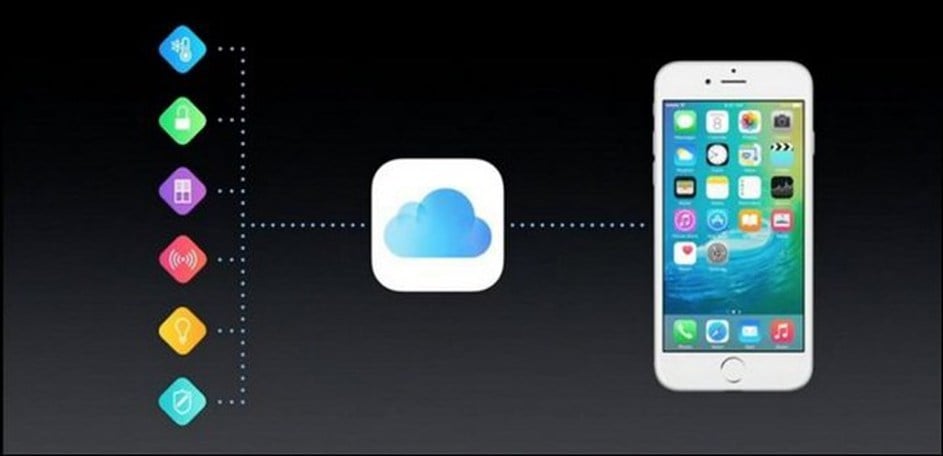 Apple HomeKit allows you to control any product compatible with it using the Home App. By speaking to Siri, you can ask your iPad, or any other Apple device to set the scene for your good morning or good night, show you the view of the outside camera, or unlock the door from the kitchen. You can create 'scenes' activated by key words such as 'going out' which automatically shut down your house for you. Apple HomeKit website shows that over 50 companies worldwide have made their smart home product compatible with HomeKit, meaning the limit to what you can do is your imagination.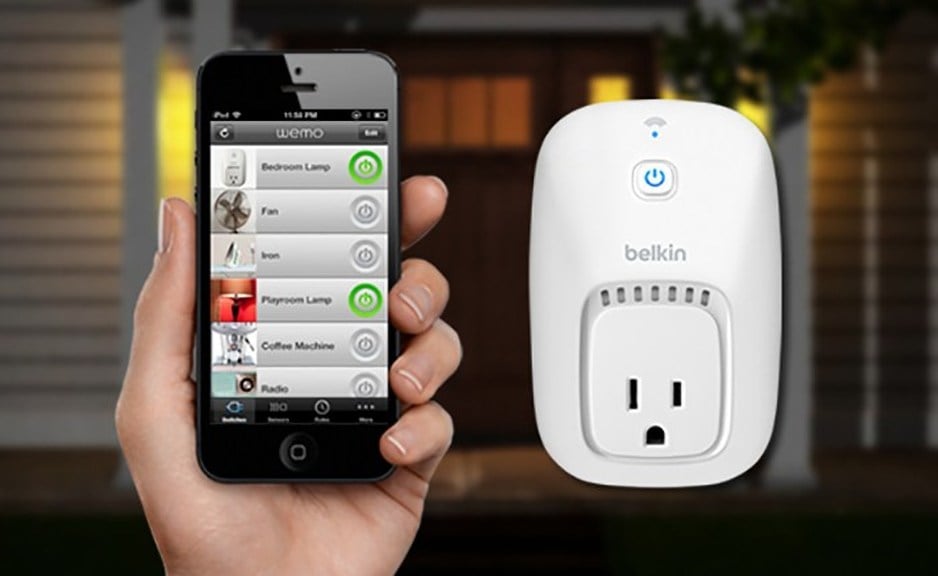 WeMo is one of three brands owned by United States company Belkin International. It is a family of smart home products which interconnect via the WeMo app on your iPhone, tablet or Android. WeMo products include intelligent light switches and light bulbs that can be controlled by the app as well as W-Fi-connected cameras that allow you to monitor your home from anywhere. WeMo has partnerships with other companies with smart products such as Mr. Coffee's Smart Coffeemaker and Crock-Pot's Smart Slow Cooker.