Situated on the South Coast of New South Wales, in the popular beach town of Gerringong and casting views over Werri beach, Bunker House greets you with a strong, handsome and rugged facade of concrete, stone and cedar.
Driven by a passion for design and backed by the pillar of his 17 years' experience in the building industry, Futureflip Owner and Director, Neil Hipwell, had a vision for the Bunker House project.
Ultimately striving to create a sustainable, luxury home that was sensitive to its surrounds, and celebrated natural, hard-wearing materials which would age like a fine wine.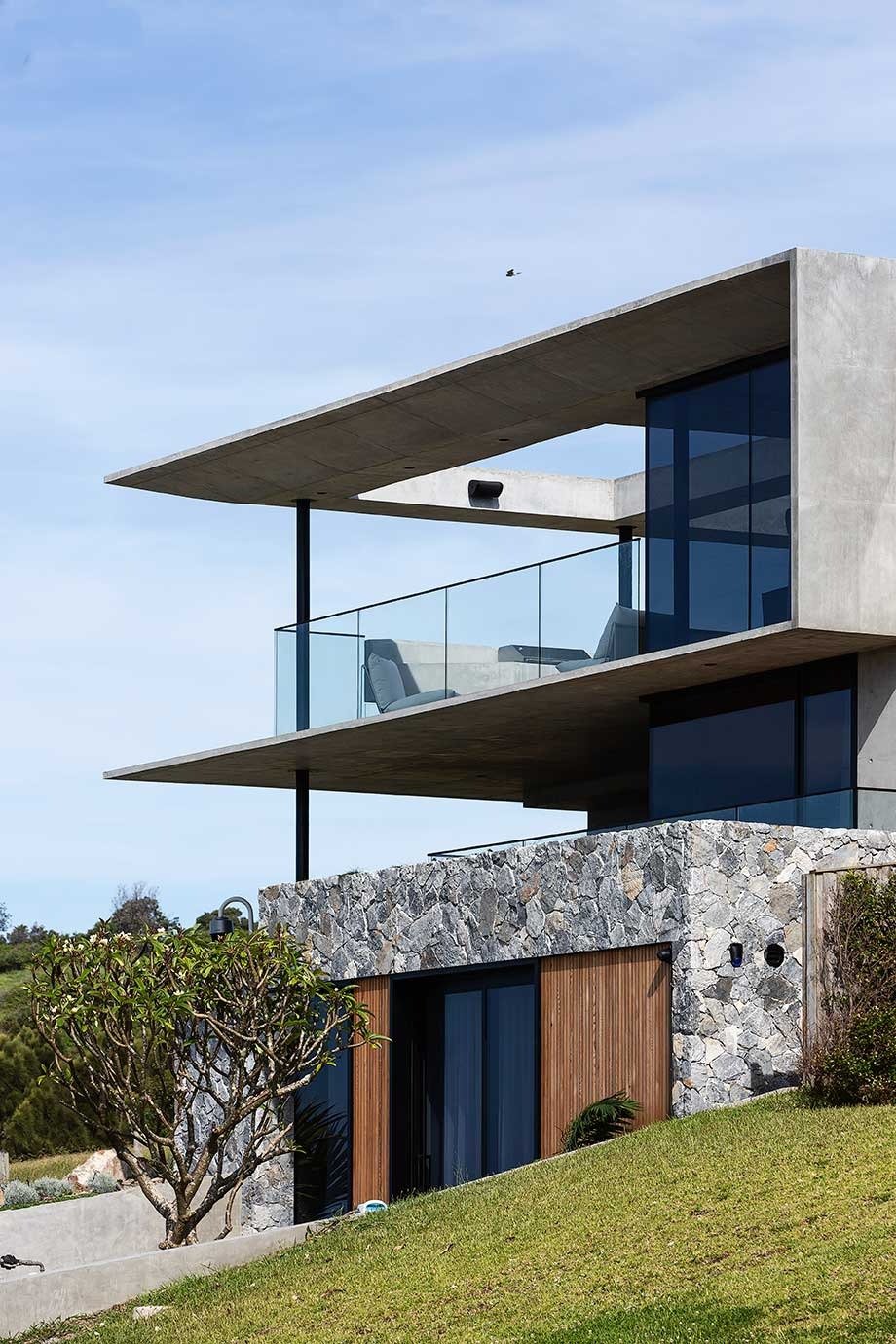 The design of Bunker House was inspired by Neil's infatuation with the war-time bunkers that can be found in the Gerringong area – with concrete as his material muse.
This affinity for concrete was important given the ocean front location – only hard-wearing materials could live in harmony with the wild climate of salt and sea, and harsh north-westerly winds.  
"We wanted a timeless design that incorporated mid-century modern elements but was still sympathetic to the landscape." – Neil Hipwell
Inside, the thematic use of concrete and cedar continue, softened with an artistic application of interior design.
With sprawling views over Gerringong's picturesque coast, visualising the landscape was important to Neil. "One of the key objectives was to capture and frame the views while maintaining privacy in a public and prominent location, " he says.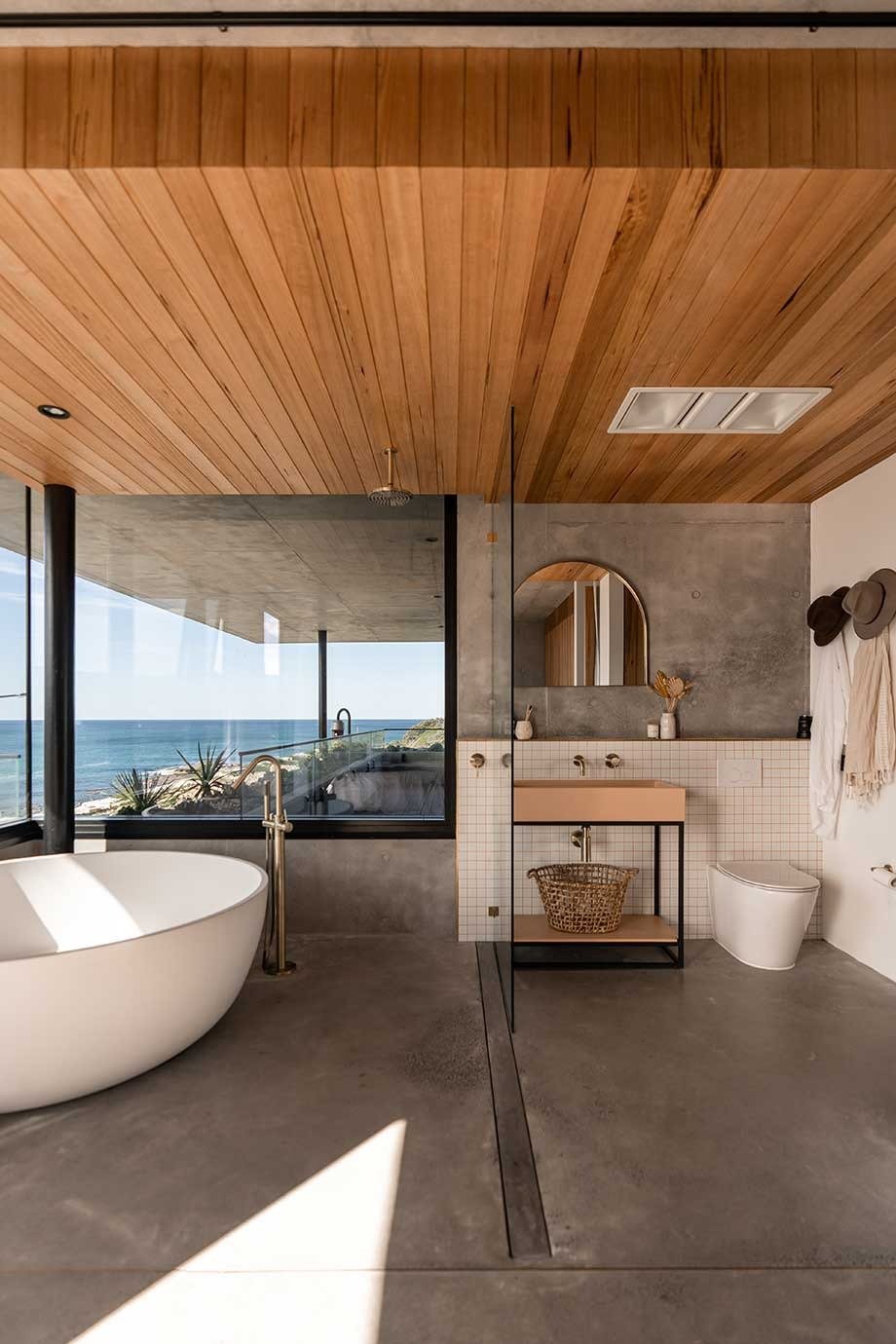 Bunker House does just that, with no outlook going to waste – ocean views can be experienced from almost every room in the home.  The top level of the home exemplifies open plan living – with each area flowing organically into the next. Keen entertainers, Neil and Krystal had envisioned that the top level be cohesive and connected and could host up to 100 people at one time. 
With no amount of luxury spared, Bunker House also has a large swimming pool beside the entertaining area – elevated just enough to watch the waves roll in.  Reflective glass provides UV protection and creates a spectacular mirror image of the surf that further bridges the gap between the Bunker and the beach.