Meet Escea's new Production Manager
Donna Sherriff, Production Manager.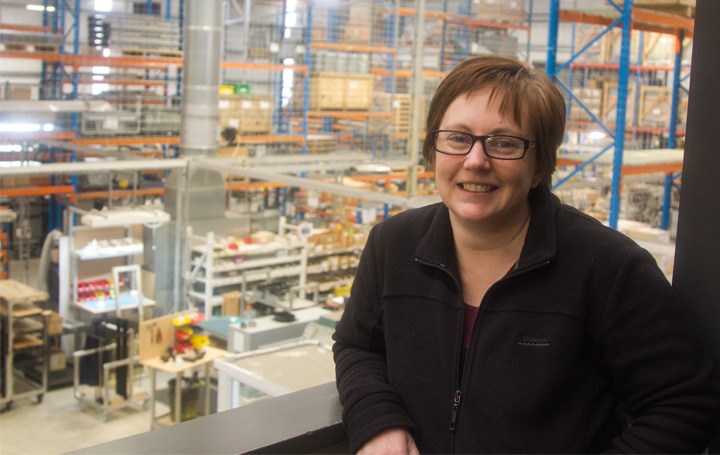 We're surrounded by wonder women here at Escea, and now one more has joined the team. Donna Sherriff is a manufacturing and industrial technology guru who has recently joined Escea as the Production Manager. After only a few weeks in the team, there's not one area that Donna isn't already up to speed with. As myself and Alana sit with her asking about her day so far, she flicks through her mobile calendar making sure she she hasn't missed an area in the factory for her daily meetings. In a nutshell, Donna oversees, supply chain of the business, the operation of the factory, production of the fireplaces and the factory staff.
When I asked Donna what the biggest challenge was about her role, she really struggled to answer the question.
"I enjoy everything about the role even the hard parts because I can always help my team problem solve and then watch them succeed. Although, if I did need to identify a challenge then I would say keeping all the balls in the air at the same time. But with challenges come greater rewards."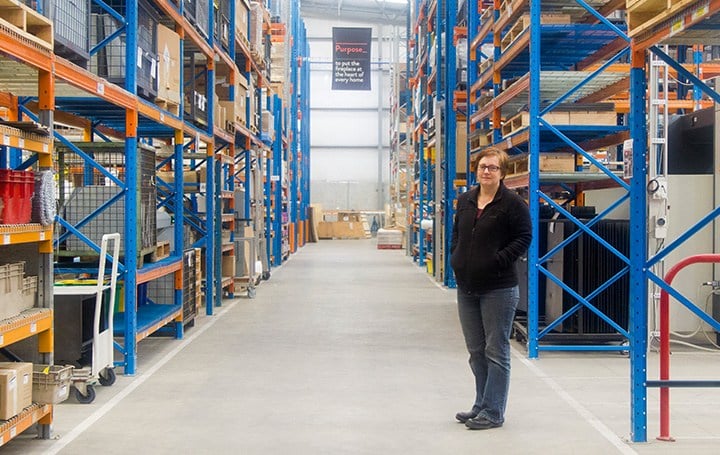 Donna was especially appreciative of her team and how hard they work to make sure everything is running as smoothly as possible. "They make the job that much easier". Donna's main focus on a day-to-day basis is to make sure she is doing everything possible to make sure everyone's jobs are as simple and straightforward as they should be. "I'm here to help solve problems so my team can work more effectively. The most important aspect is just to talk to them. I walk around the factory and I talk to make sure I understand the needs and wants of my staff."
Donna has come from a long history of senior manufacturing positions. However, she made a special point to note that she has been looking for a job at a company like Escea for 15 years. "Lean Manufacturing has been my philosophy since I was first exposed to it in University. On one of our field trips, we visited a car factory which had the most incredibly functional Lean Manufacturing strategy that I have ever seen. Since then I have wanted to work in a company that followed these principles just as strongly. It's how I think, how I operate and how I believe every successful manufacturing business should operate."
With an impressive background in Lean Manufacturing education, Donna was the perfect fit for Escea from the beginning. Lean is an integral aspect of our Escea culture and we believe it has definitely assisted us to become as successful and resourceful as we are today. With a whopping 800 hours in Lean manufacturing practical experience, Donna is currently pursuing her Gold Certification in Lean with the Society of Manufacturing Engineers.

Donna believes there are few barriers for women in engineering and manufacturing. "Equality is a state of mind. I have always expected to be treated the same as everyone else and in general, have been." However, for everyone she says you should really understand what you are getting in to with the engineering and industrial tech industry. "Engineering is a hard slog especially in the first couple of years, so focus, study hard and if you want to succeed you will".