EW5000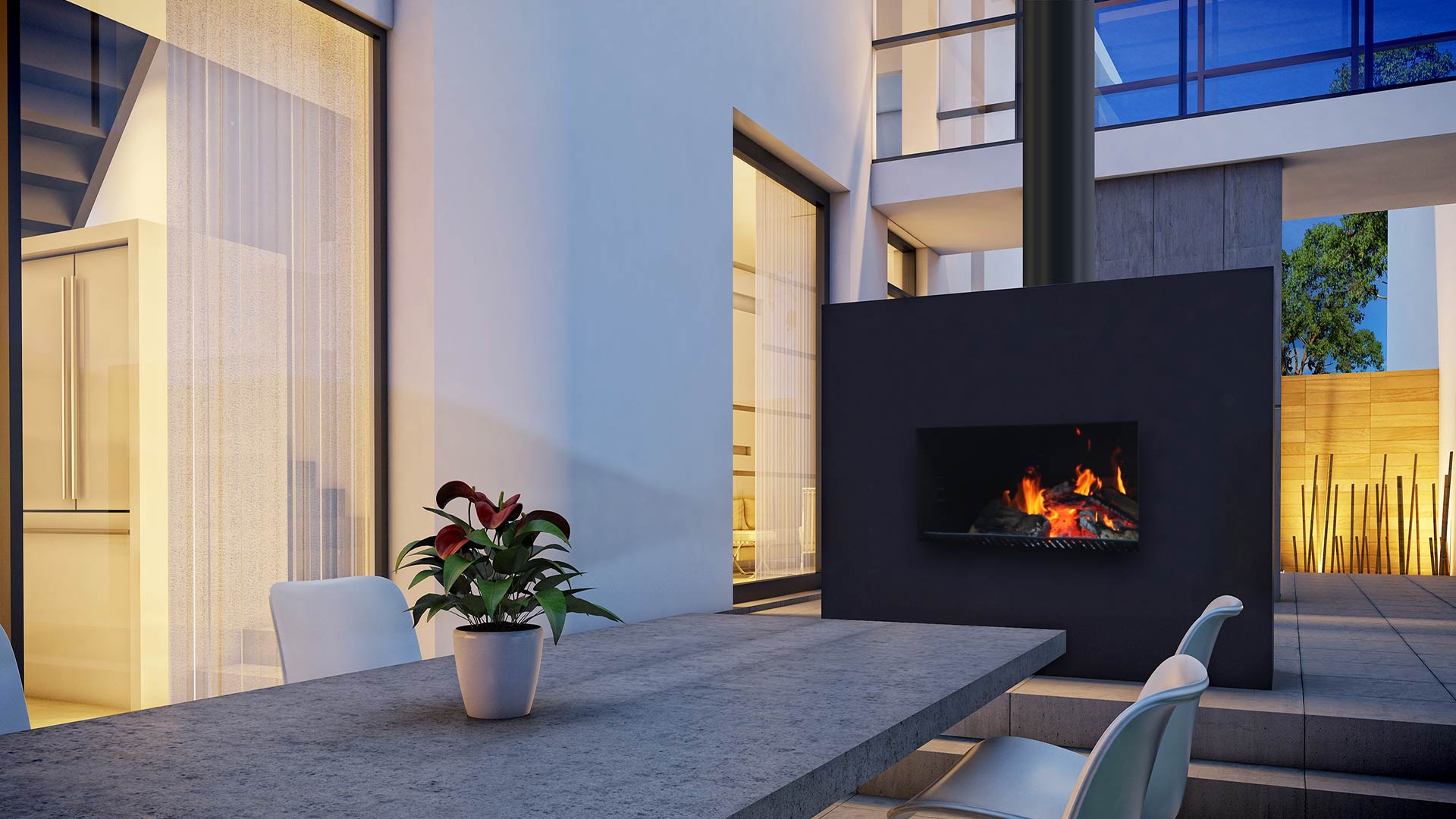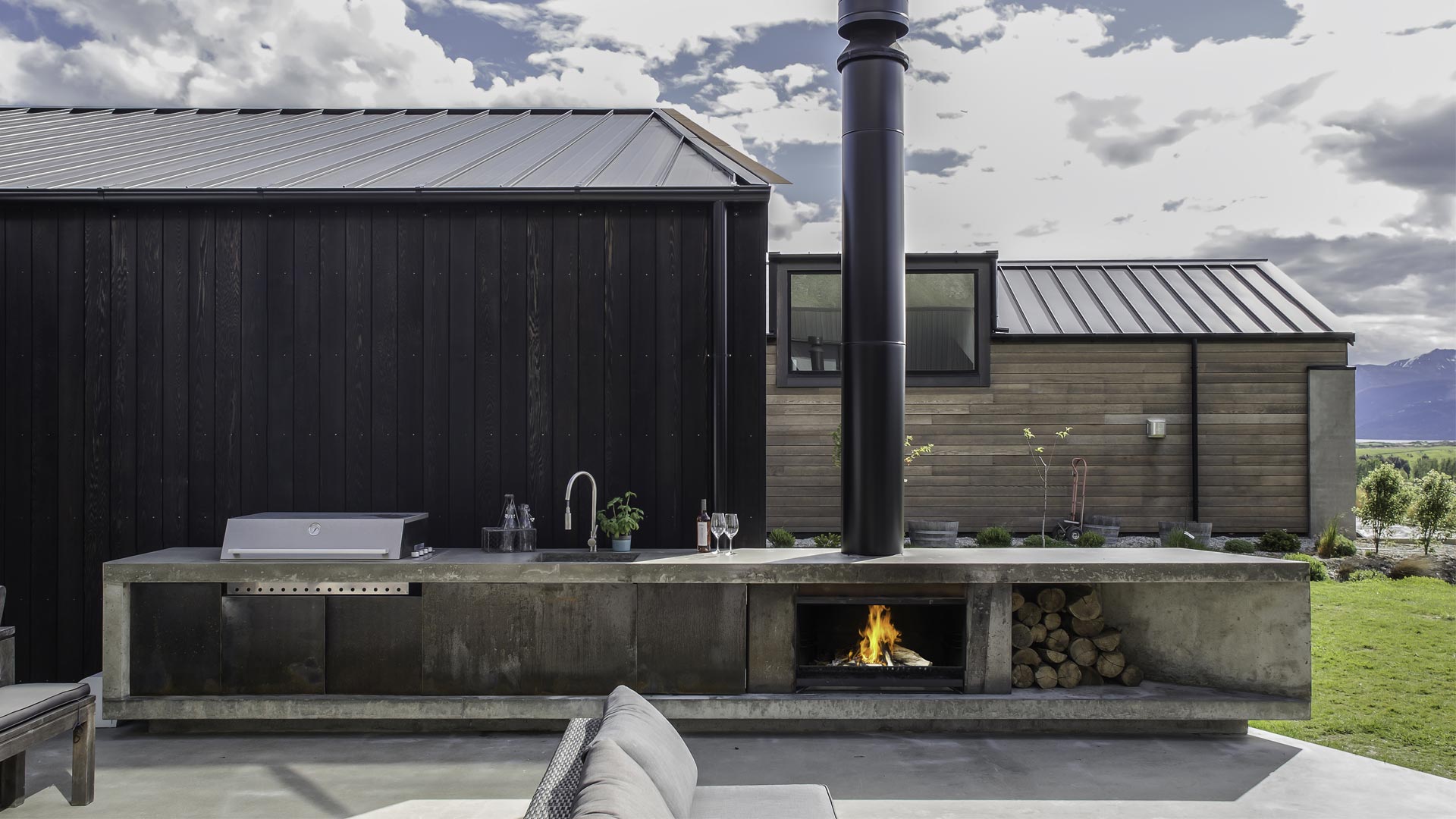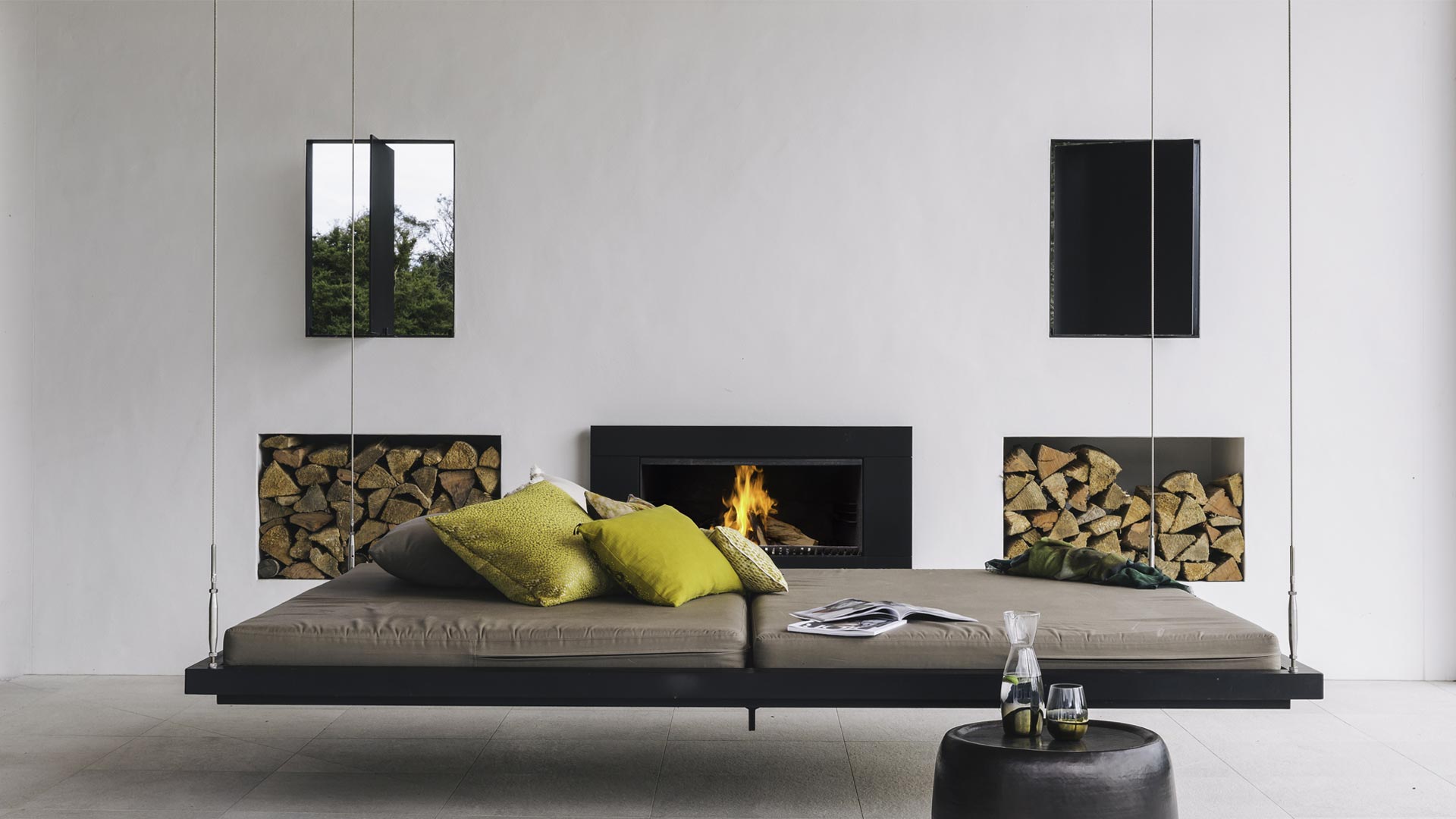 EW5000
Outdoor Cooking Fire
Escea's outdoor fires keep you warm and add a dramatic focus to any outdoor gathering. For the traditionalists, drawn to spark and flame, the EW5000 provides a wood fire that you can cook on, as well as bask in front of. The EW5000 can be installed with or without the stainless steel frame.
For long life, Escea constructed the firebox of high quality 4mm thick steel. This outdoor barbecue fire needs to be enclosed in non-combustible masonry, stone, concrete or brickwork.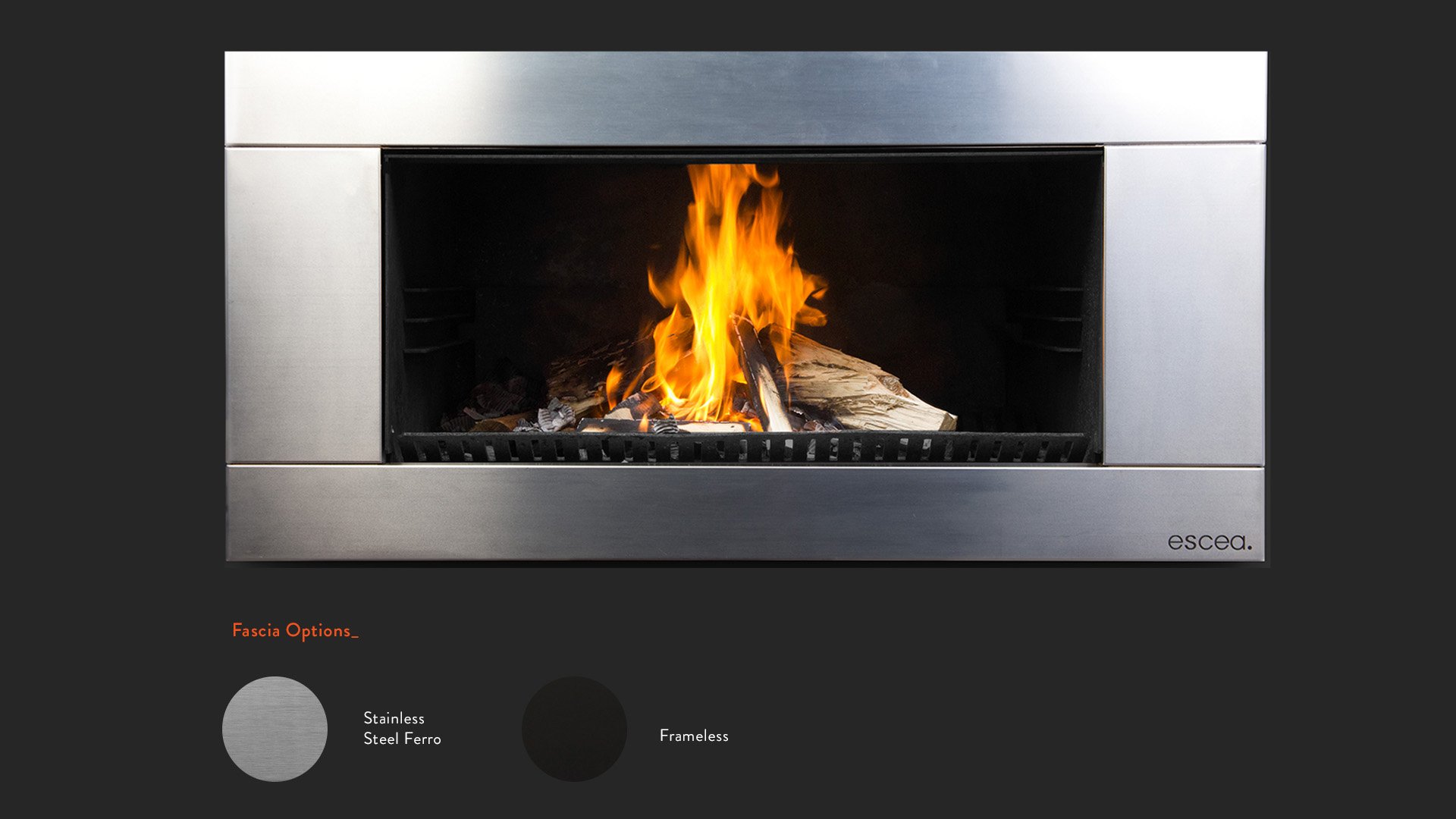 Design Options
The EW5000 outdoor wood fire can be installed with or without the Stainless Steel Ferro fascia frame. The frameless option and can be installed flush or recessed into your non-combustible fire surround.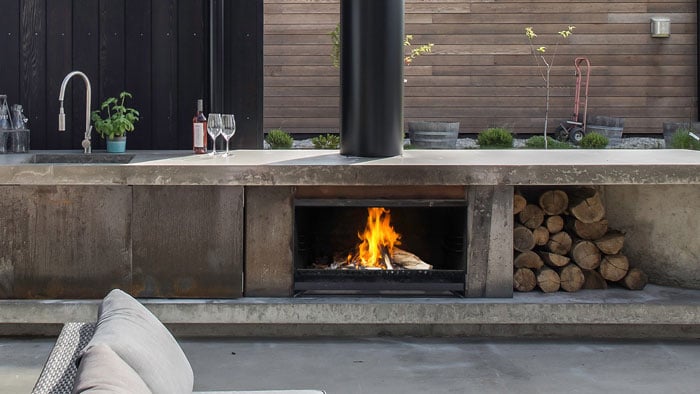 Frameless (optional).
For the traditionalists out there, you have the option to go without a fascia. This frameless look makes the flame the star attraction and is perfect for a rustic setting.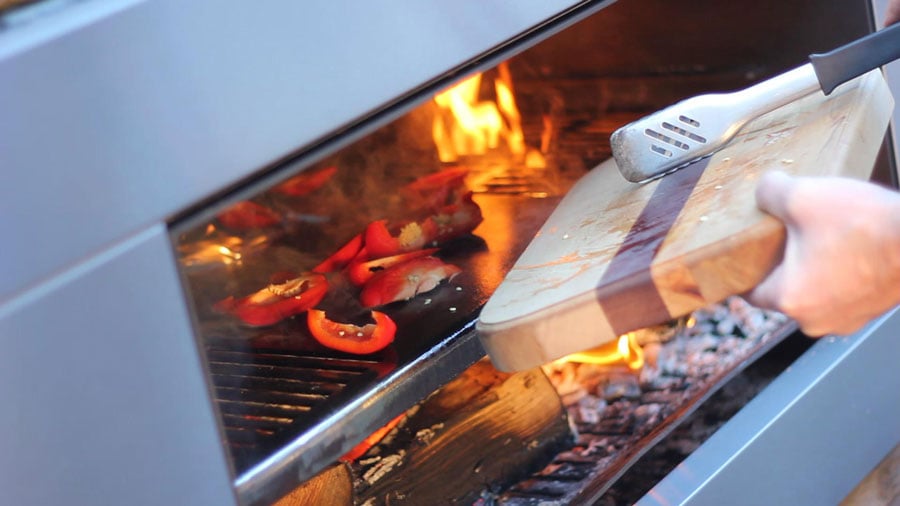 Flame Cooking Plate.
This fire features a cooking plate for the ultimate BBQ. The plate can be placed at three different heights to regulate heat. When it's not in use, the plate conveniently slots under the ash pan.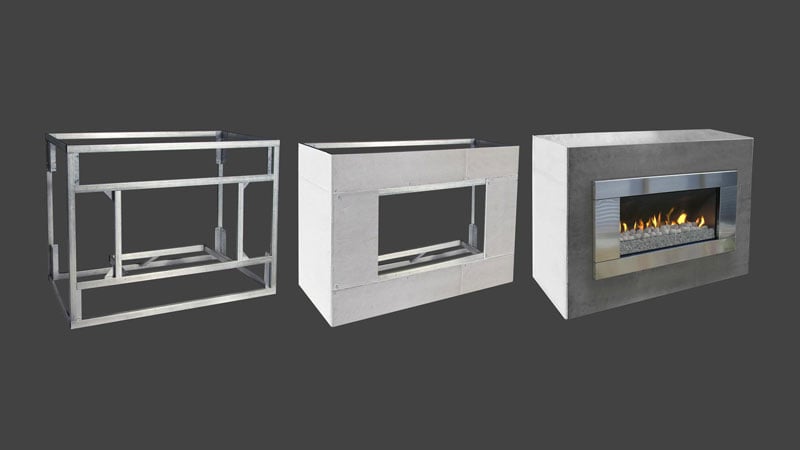 Kitset Enclosure (Optional).
If you do not have a suitable structure to build your outdoor fire into, Escea can provide an easy solution with a ready-to-be-assembled steel frame skeleton and fastenings.
Specifications.
Gas TypeNatural Gas or Propane
Approx. Appliance Size [inch]W 39 3/8" x D 19 9/32" x H 29 5/16"
Viewable Glass Size [inch]W35 7/16" x H20 1/16"
Features
Cooking Plate
Ash Tray
Kitset Enclosure
Warranty
Firebox Warranty5 Years
Total Warranty2 Years
*Extras:Ducts, Flue, Install
Downloads.
Manuals and documents for EW5000 fireplaces.
If for any reason you cannot find, open or print the information you want, please request the document via our Contact Form and we will email you a copy as soon as we can.