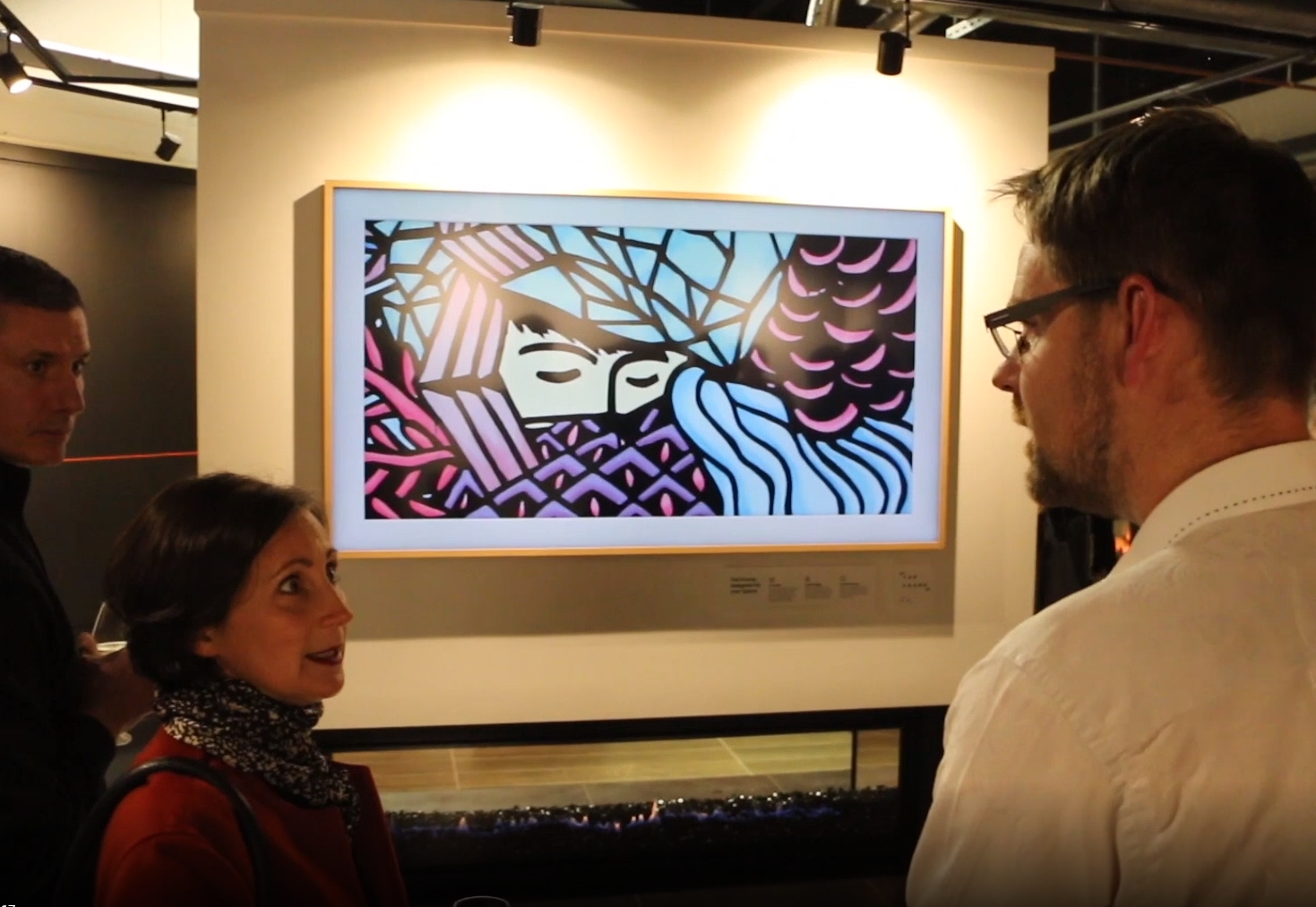 Fireplaces and TVs have become a popular pairing inside our homes and now, outside too.
From cosy movie nights in, to entertaining in the backyard, never have two been so perfect for each other than Samsung TVs and Escea Fireplaces.
And now you can purchase the two complementary products together at exclusive fireplace retailers.
Gatmans


See The Frame from Samsung with Escea Fireplaces at Gatmans

Flame meet Frame
Escea DS Series Fireplace and The Frame TV from Samsung
Fireplaces and TVs have become a popular pairing in our homes. But never have two been so perfect for each other as Escea's DS Series gas fires and The Frame TV from Samsung.
Learn more

Flicks and Flames
Escea Outdoor Fireplaces and The Terrace QLED 4K Outdoor* TV from Samsung
Take your backyard from ordinary, to extraordinary with an Escea Outdoor Fireplace and The Terrace outdoor TV from Samsung. Together the dynamic duo will give your backyard warmth, style and entertainment under the stars.
Learn more
Flame meet Frame

Escea DS Series Gas Fireplaces and The Frame TV from Samsung
The Ultimate Living Room Duo  
What does Escea's Truly Frameless DS gas fire have in common with The Frame TV from Samsung?
Both combine beauty with customer driven design. The Frame TV enriches your TV viewing experience with QLED technology when on. When turned off, Art Mode brings the beauty of a gallery to your space. Thanks to Escea's innovative Zero Clearance technology, it can be placed directly above the firebox, for a TV positioning that's actually comfortable to watch from. 
With its clean and minimalist design, Escea's DS Series is a work of art itself. It's easy to be distracted by it's good looks and forget that it's a high performing heater too, kicking out 5 star efficient warmth as you sit back, relax and watch some Netflix. 
Learn more about The Frame TV from Samsung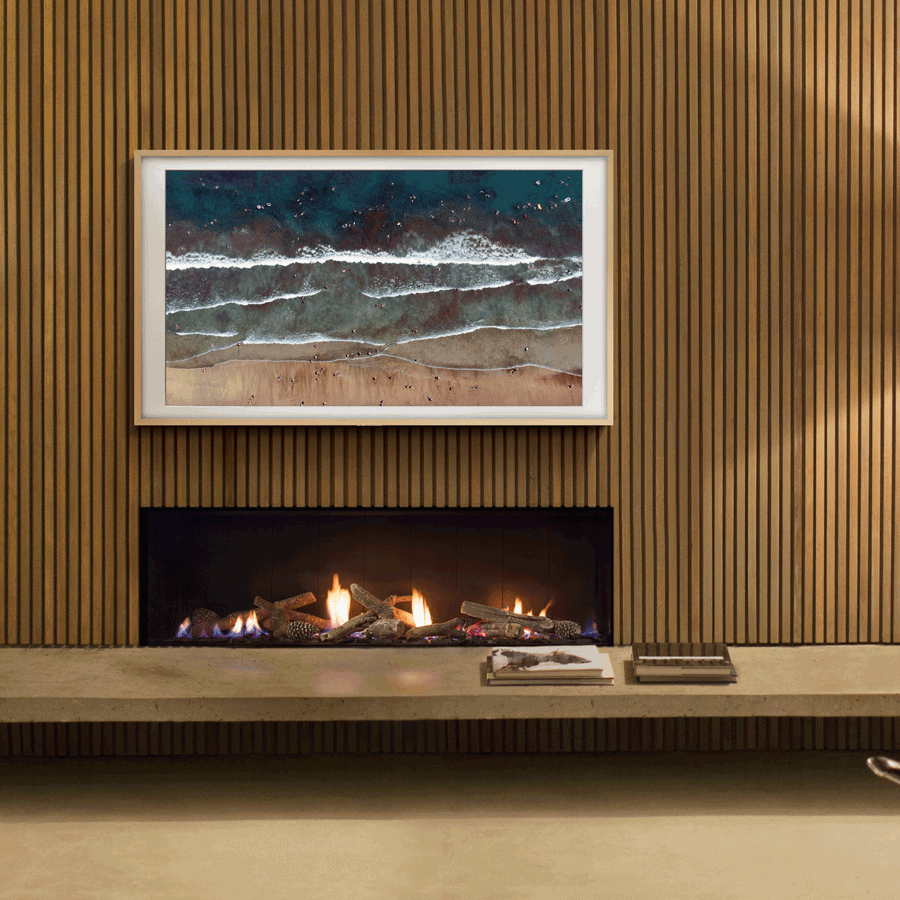 200mm Minimum Clearance.
A TV and fireplace have never been this close before. Finally you can place the TV at optimal viewing height.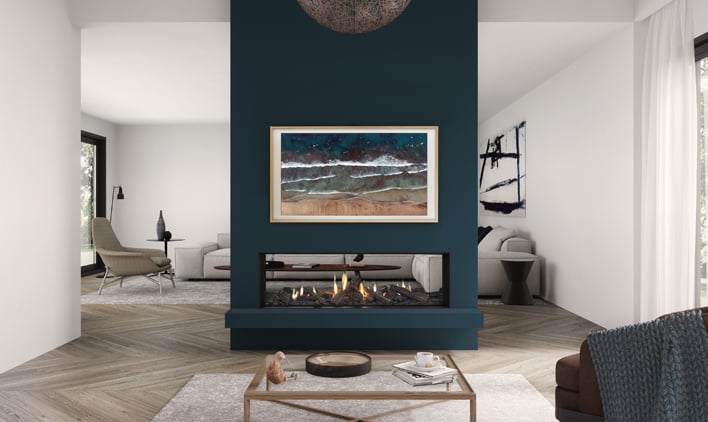 One Focal Point.
There's no need to compromise on comfort for good design. And there's no need for the stars in the room to compete, now they can work together beautifully as one.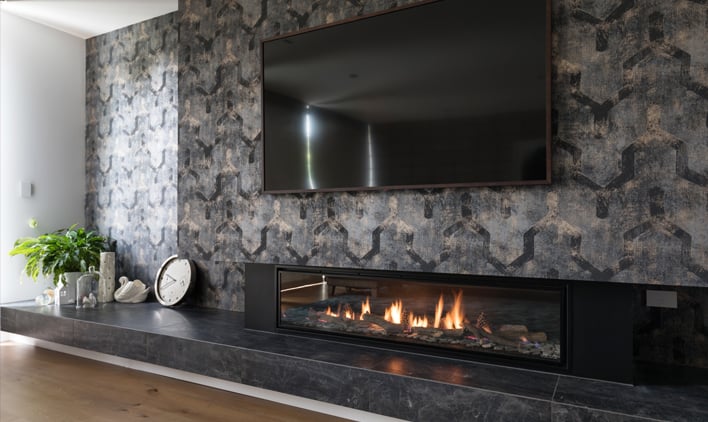 One Shop, One Stop.
Fast track your living room Utopia by purchasing this bundle deal through one store, with one installer. 
Love Story.
 "When Flame met The Frame."
 Sometimes someone comes along and you just know...That's what it was like when Escea's DS Series met Samsung's The Frame.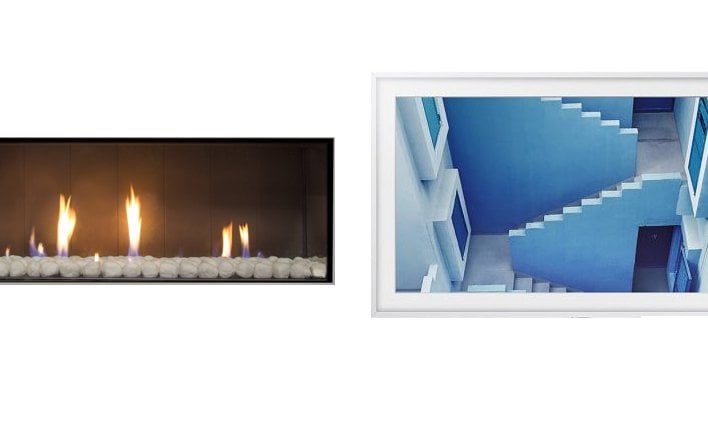 Make it Yours.
Customise the look of your Frame TV with interchangeable Frames* and artwork**, and your fireplace's fuelbed and fascia. With over 1,400** artworks to choose from, you can reinvent your space as a new art gallery, each and every day.    *Frames sold separately.   **Supplied with 20 artworks. Additional artworks available for purchase or via subscription. Internet connection required.
Perfect Match
Wondering which size Escea fireplace goes best with which size The Frame TV? We've put together a handy guide to give you the answers.
Download the Guide
Flicks and Flames
Escea Outdoor Fireplaces 


and The Terrace QLED 4K Outdoor

*

 TV from Samsung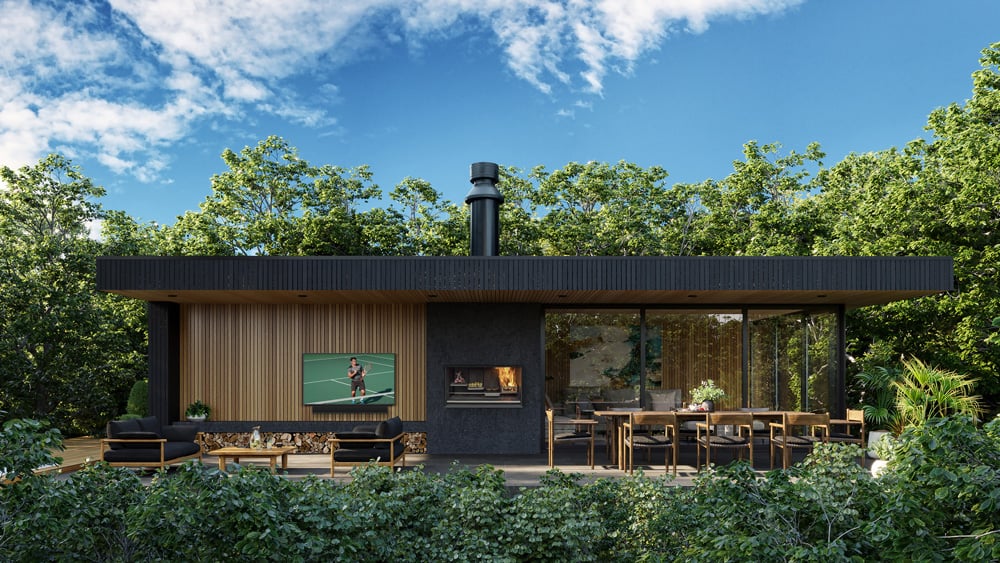 Your Backyard's New Best Friends
Nothing captivates people's attention like flickering flames, or the aroma of a feast sizzling on the grill. Combine that with your favourite sports match or movie on TV and you've got one epic setup. And did we mention it was all outside?
Together The Terrace outdoor TV and an Escea Outdoor Fireplace will extend your outdoor entertaining hours and give you warmth long into the night. You get the beauty of outdoors, with all the convenience of indoors. Because why go inside if you don't have to?
The Terrace QLED 4K Outdoor* TV from Samsung: * Install The Terrace undercover, protected from direct sunlight and severe weather; ** IP55 means protection against dust and low pressure water jets with limited ingress; *** Typical brightness based on internal testing standards and is subject to change according viewing environment or specific conditions.
Learn more about The Terrace Outdoor TV from Samsung
Samsung Products also available through Exclusive Retailers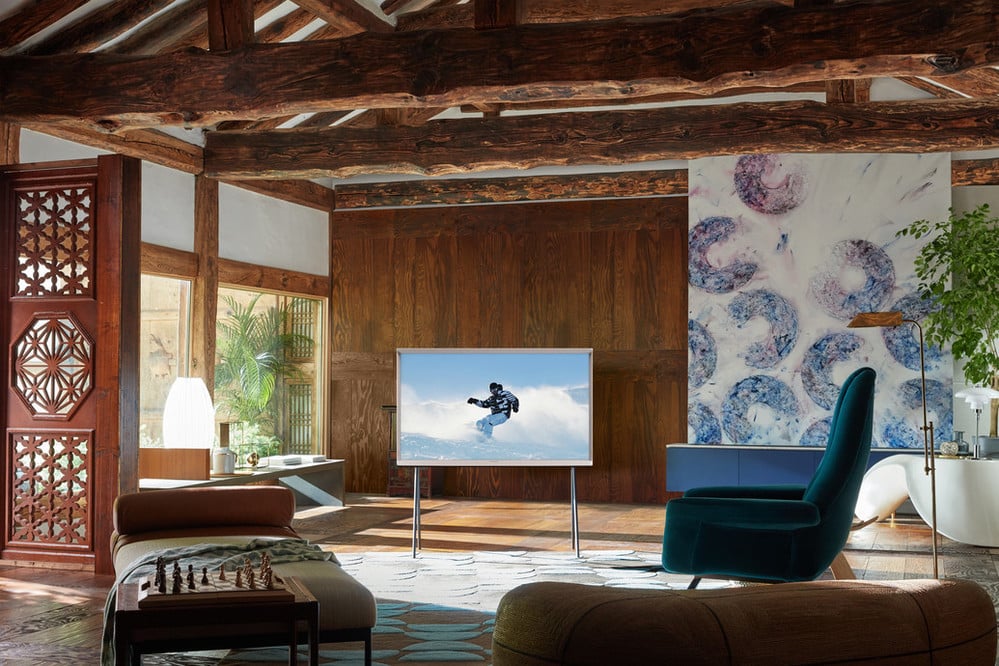 The Serif.
Designed for every place, at every moment, from every angle. Enjoy the view of your TV from all angles— not just mean the display. The Serif QLED Smart 4K TV looks beautiful from front to back, side to side, and can decorate just about anywhere you put it.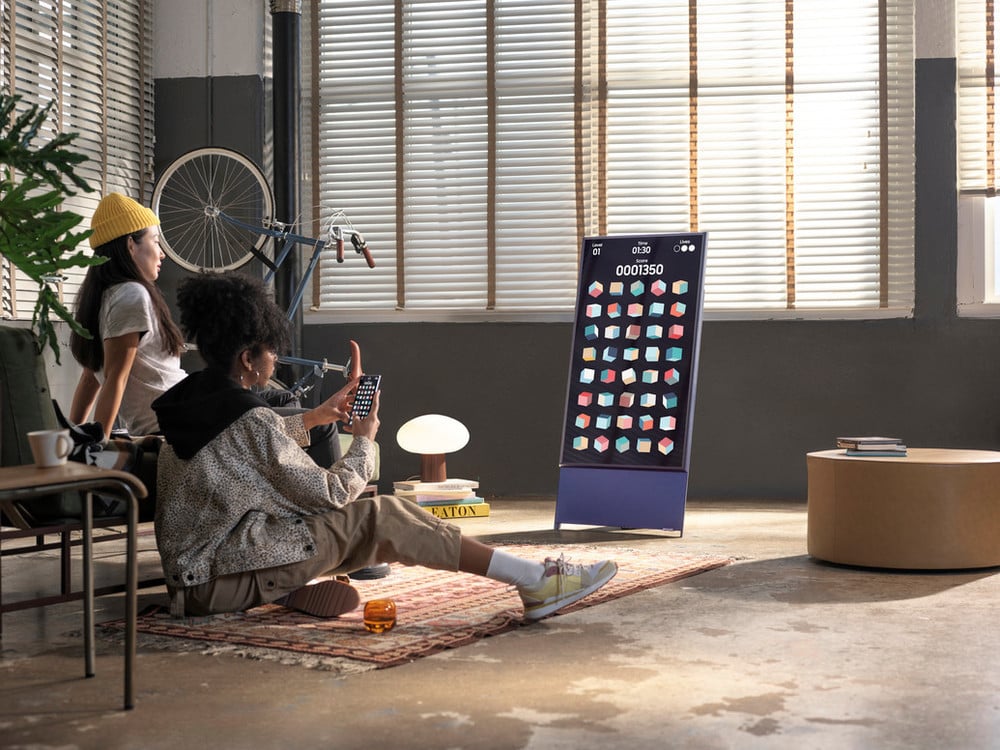 The Sero.
Why not always have the best viewing perspective? The Sero moves to fit your content, landscape for TV and movies and portrait for all your mobile content and apps. The Sero 4K Smart TV always gives you the right viewing angle - rotating up for mobile contents and apps, and horizontal for movies and live TV.