You likely know Escea for their beautiful and innovative range of gas fireplaces, favoured by architects, designers, and homeowners alike for their unrivalled beauty and flexible installation possibilities.
Now, Escea has taken the same restless spirit and kiwi ingenuity, and applied it to their debut range of wood-burning fireplaces.
The ritual of a wood fireplace never gets old, but it can get better. Escea wood fireplaces are a modern take on traditional, innovating an industry as old as time itself.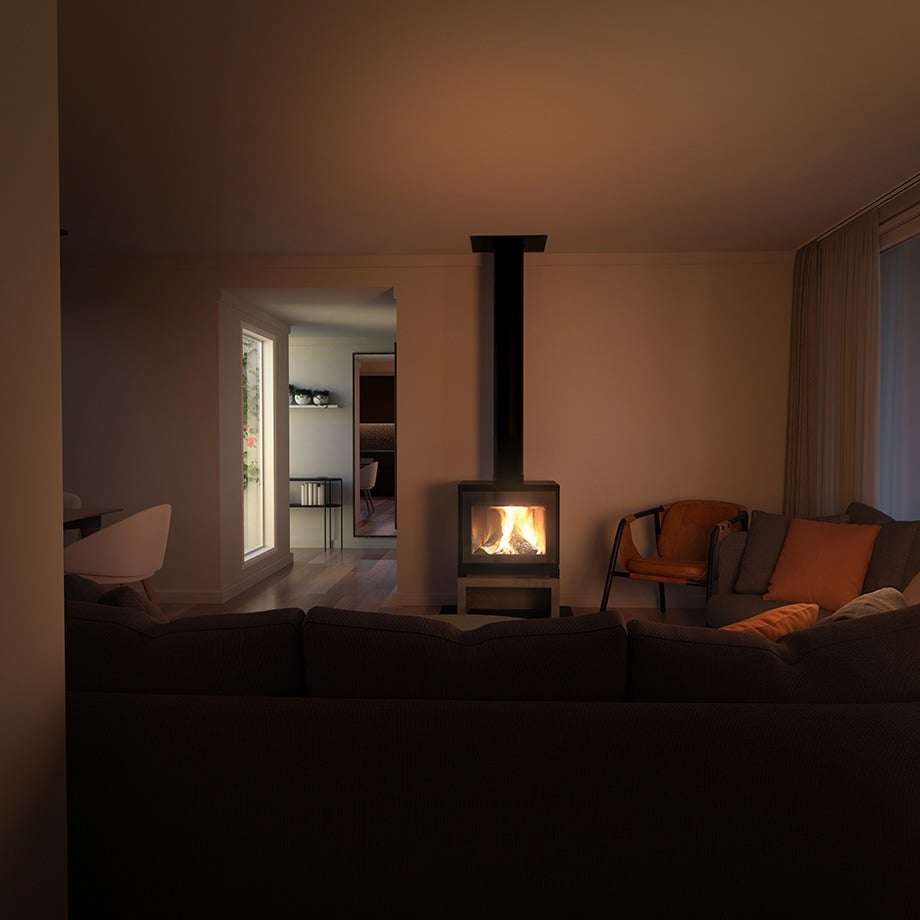 Direct Vent Technology is something Escea knows well – it's an integral part of the success of their gas fireplaces. But while it's not new to Escea, you won't see Direct Vent Technology in your average wood fireplace.
Bringing Direct Vent to their wood fireplace range was a no-brainer for Escea, in line with their purpose – to put a better fireplace in the heart of every home.
What is Direct Vent Technology?

At it's core, the technology is based on airflow, and where exactly this air comes from and goes to.
Most other wood fires draw air from inside the home to fuel the fire, creating pesky drafts and poor indoor air quality.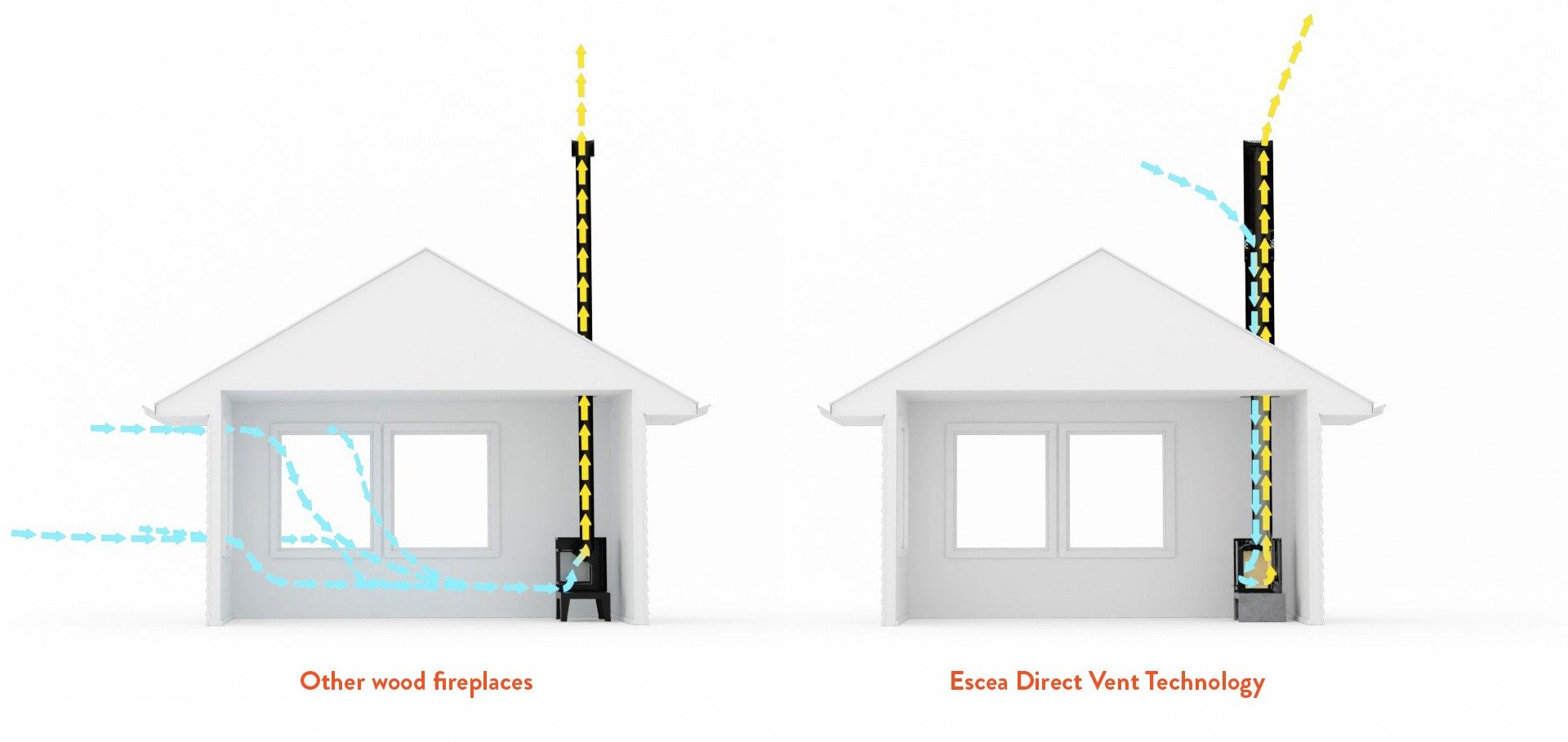 With Direct Vent Technology, the firebox functions independently of the room, with all the air needed to fuel the fire coming from outside the home; and the exhaust air being returned outside. So, the room air and the outside air never mix.
By controlling the flow of air in and out of the fireplace you get less drafts, less smoke and less wasted heat – ultimately a healthier, more efficient warmth.  You might say, a better warmth.
But the innovation doesn't stop there. An automated Smart Fan system  kicks in only when the temperature inside the firebox gets warm enough, meaning you'll only get glorious warm air blowing into the room.
We could talk about the benefits of Escea's Smart Fan and Direct Vent Technology all day but ultimately, what you need to know is that it gives you a heat that's better for you, your home, and your lifestyle.
Now, you might think you need to settle on a clunkier fireplace to achieve this level of sophistication, but Escea doesn't compromise on looks, and neither should you.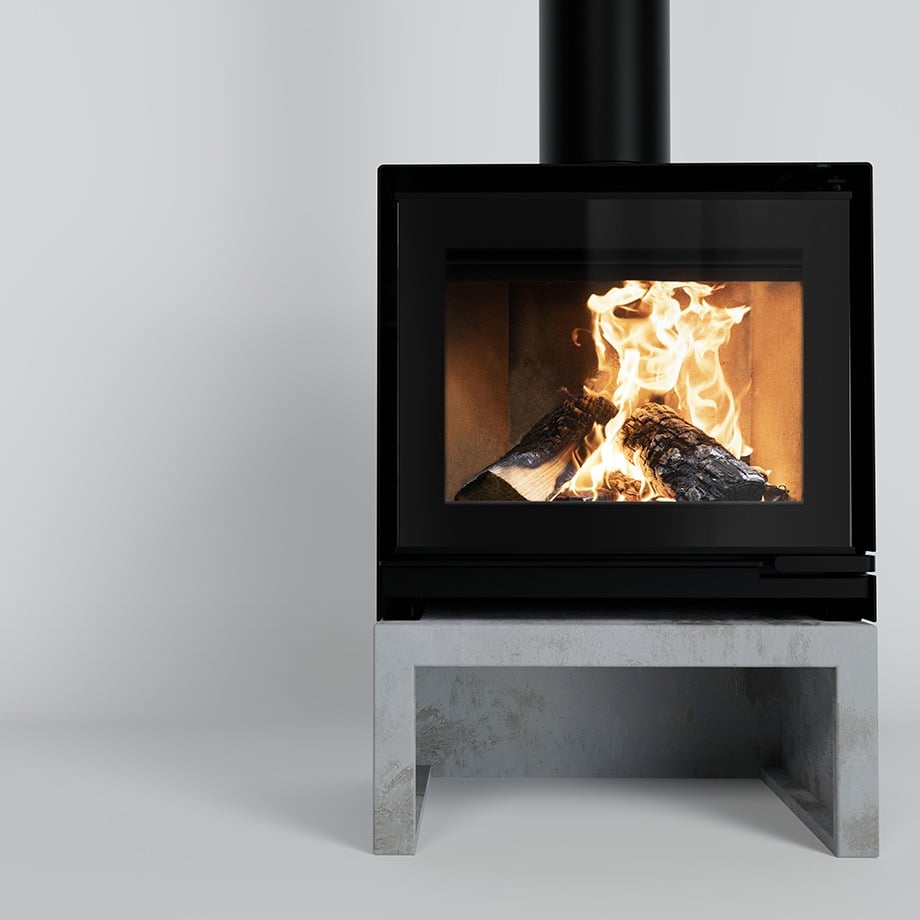 A pared back aesthetic gives these fireplaces an undeniable sense of elegance – minimal detail makes room for a large firebox, a generous glass window, and a handsome display of flames.
A traditional ethos, with a contemporary approach to design; Escea has launched their wood fireplaces with two series – the TC Inbuilt Series and the TFS Freestanding Series.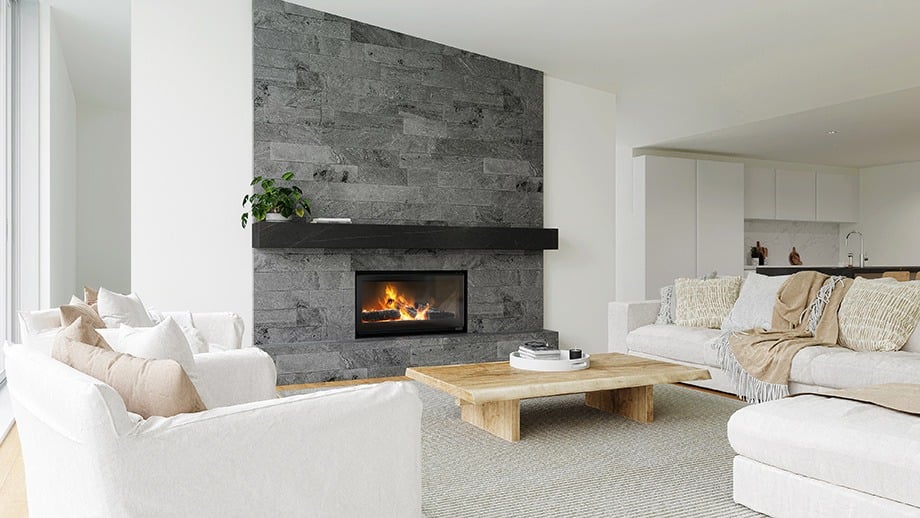 Now, Meet The Range
The TC950 was made for the minimalists, those drawn to clean lines and only the most intentional detail. Escea's in-built wood fireplace achieves this with a large firebox accompanied by a sleek frameless trim – pushing the boundaries of wood fire design and blurring the lines between the fire and room.
The Frameless Trim is available for non-masonry installs such as timber or plasterboard – with the use of Escea's Zero Clearance Kit, to streamline the installation process and give you complete peace of mind.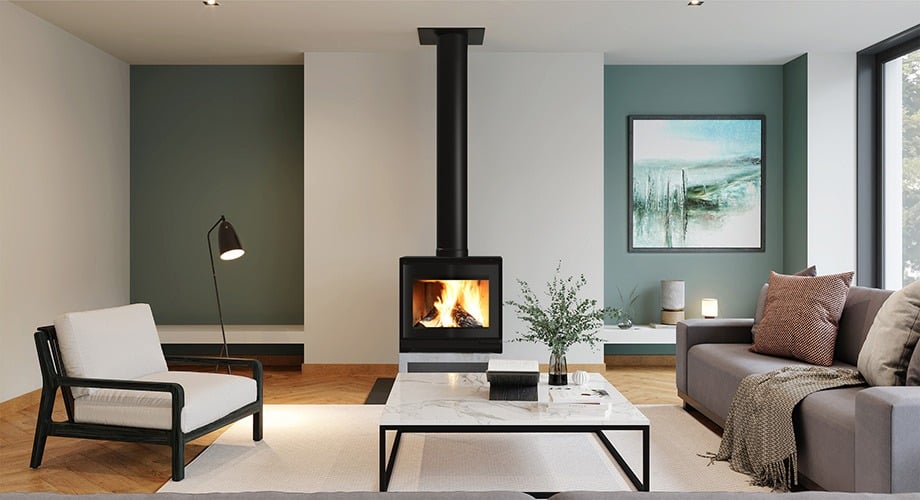 Meanwhile, the TFS Series is a modern take on a classic fire. A freestanding wood fireplace boasting maxmised flame viewing and improved home performance.
The more compact TFS650 is ideal for smaller living spaces – a modest fire with minimal detail – classic, yet contemporary.  
If you've got space to fill you might consider the larger, TSF1000. This linear freestanding fireplace is a modern-day hero, with an old soul.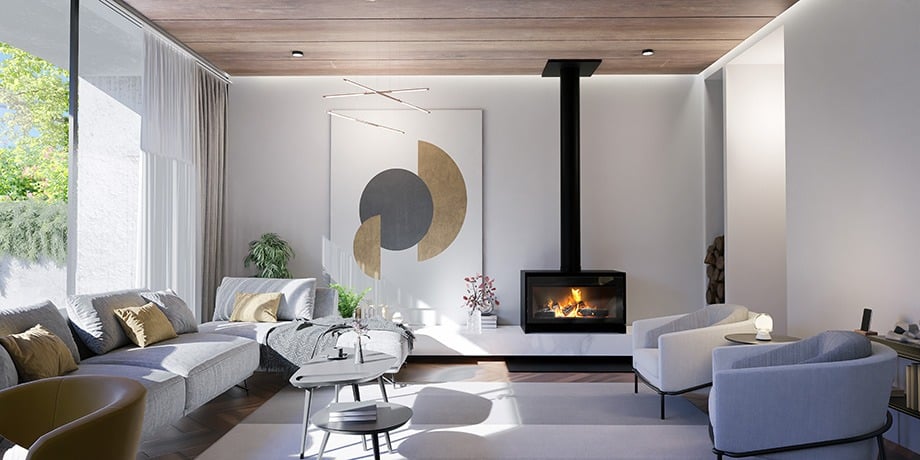 Escea also has a range of steel and engineered concrete plinths available to complement the TFS Series – making it even easier to get the designer look you've always wanted.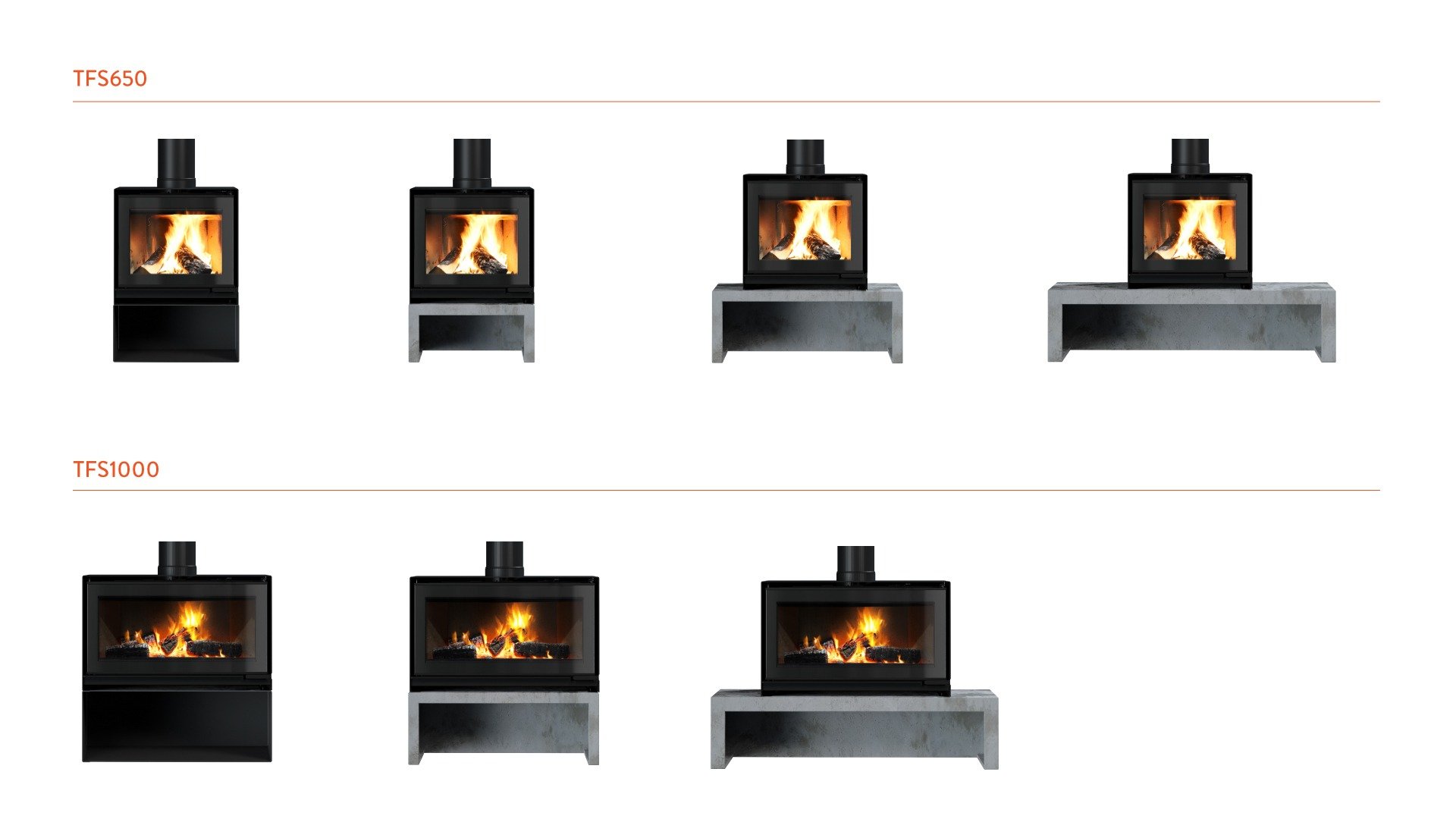 Both series benefit from Escea's Direct Vent Technology and smart fan, giving you better overall home performance.
And just like Escea's gas fire range, their wood fires are designed and handcrafted in Dunedin, the deep south of New Zealand.   Born out of the same passion for testing the limits of design and technology, they've been twenty years in the making and now they're here.
A refined form, and a reformed function. The same old flame, made better.