2017 Best Design Awards Finalist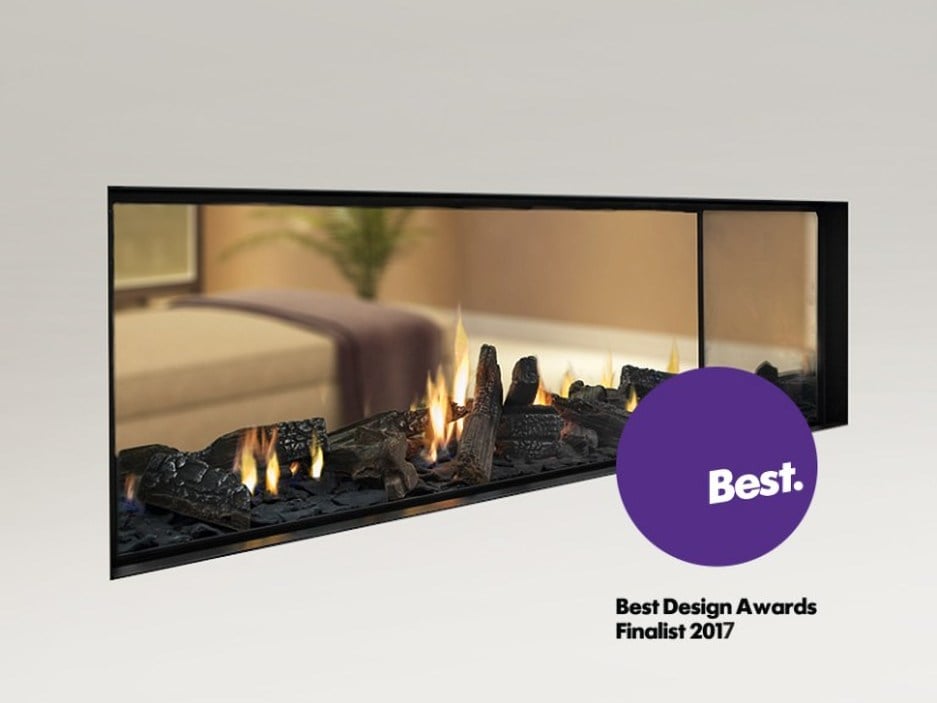 Escea's latest release, the Truly Frameless DS1400 gas fire is a finalist in this year's Best Awards. The Best Design Awards is an annual showcase of excellence in graphic, spatial, product, interactive, and motion design.

Lead designer Alex Hodge is optimistic about this year's entry. "The DS1400 has carved its spot in the market by combining two things previously impossible: a frameless fireplace that can heat a room with no air vents on the wall – an industry first."
Achieving this was not a simple task, through intensive CAD airflow simulations and prototyping, the design team managed to create a complex "ZeroVent" fireplace geometry which pushes hot air out into the room, without any visible vents, while keeping the outside body of the fireplace cold enough to frame with timber and other combustible materials, and install a TV above the fireplace lower than any other fireplace.
In the past Escea has achieved Best Design Awards finalist five times: