A cosy 'extra room'
Comfortable sofas and an Escea EF5000 fireplace have converted the outdoor space of this property into an 'extra room' which is highly appreciated by the owners. Let's review details of the transformation and secrets of the project undertaken by Flourish Gardens.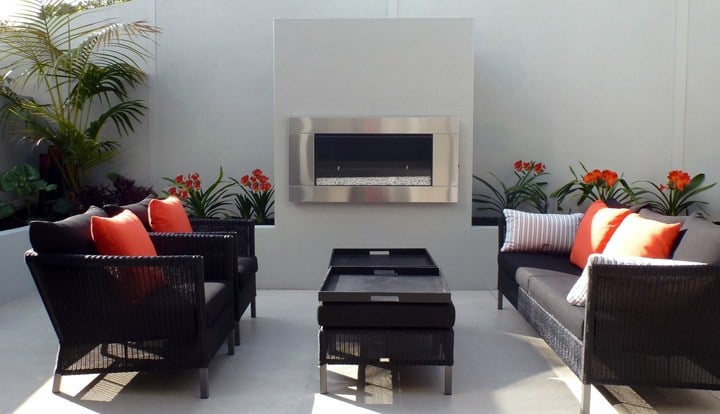 The original outdoor space in this apartment flat located on the first floor was definitely restricted measuring approximately 6.5m x 5.5m. The transformation of this area was carried by Sandra Batley from Flourish Gardens who designed the new look and definitely changed the functionality of the area.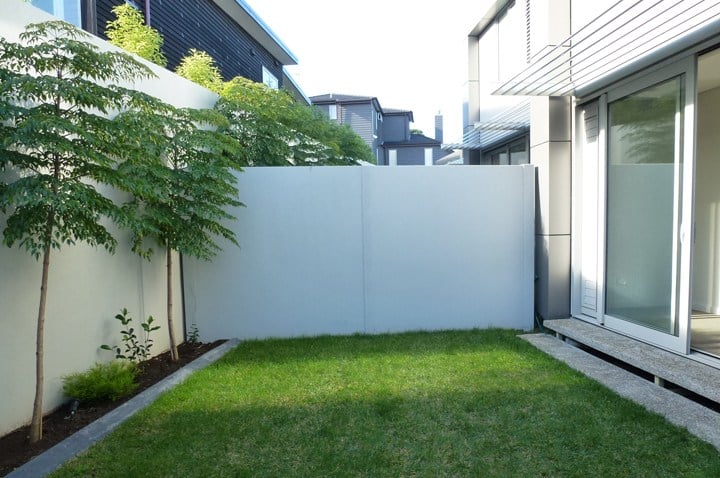 The end result meets the needs of the owners who are very pleased with the outcome and happy to see the fireplace as an ideal focal point for the space. The red cushions add an element of vibrancy and chic to the décor, while the stainless steel Ferro surround of the fireplace enhance the style quotient. The deliberate use of dark colour adds opulence and personality. The space is ideal for holding parties and get-togethers and the powerful Escea fireplace ensures that there is warmth even in winter throughout the enclosed area. The clivias and iresine plants around the periphery add a splash of colour while the kentia palm and the poor knight lilies enhance the natural surroundings. The colourful flowers add a tone of vibrancy and natural touch to the place.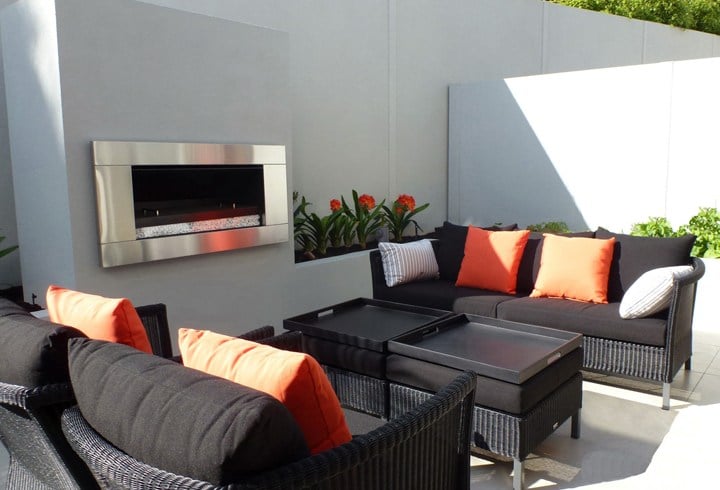 The advantage of the EF5000 fireplace is that it can be installed into any timber framed or masonry cavity thereby making the installation process extremely simple. The fireplace in the picture above has been constructed using timber framing fixed with a Hardiebacker substrate. This has then been solid plastered (2 coats) with a sponge finish. The fireplace runs on natural gas and is connected to the mains supply.
The building work was carried by Virtuoso Landscape Design according to specifications and plans earlier approved by the owners. Paul Byford from this company informs that the entire garden installation took approximately 5 weeks but there were weather delays as the project was carried out in the middle of winter. The apartment outdoor area has a restricted access and all the materials were carried over the high boundary wall and up through the apartment.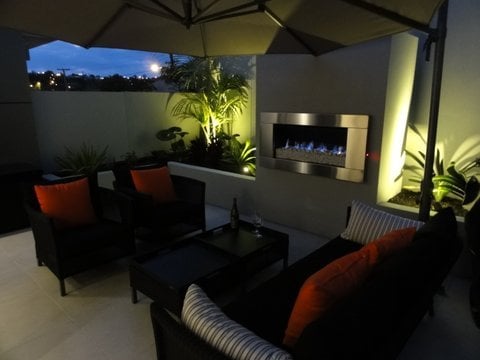 The challenge was to maximize the space and make it functional as well as attractive. The final result is really stunning for the limited inner city garden space. It looks great both during the day as in the evening when it will be mainly used.