Being Cool Just Got Hot.
Escea fireplaces integrate with Control4 home automation system via Chowmain software.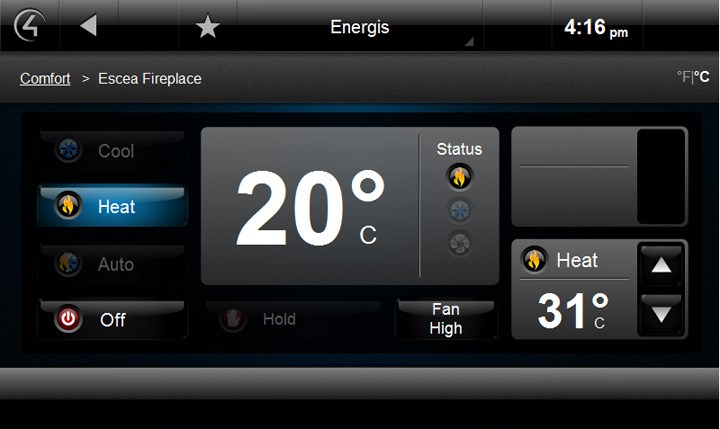 Chowmain, a New Zealand owned and operated software provider, has now integrated our Escea DL and DX Series fireplaces into their Control4 drivers. What does this mean? You can operate your fireplace through the Control4 home automation system. How cool – or should we say hot – is that?
Chowmain has created an interface to work with Control4 home automation system via any Control4 enabled device including, smartphones, tablets, touchscreens, onscreens, and PCs.
Control4 is a home automation system for homes and businesses, which provides personalised control of lighting, music, video, energy and security. In the wise words of Control4: "When you live the automated life, the possibilities are endless". This infographic below created by Control4 explains it all.
So when they say the possibilities are endless, they pretty much mean if you can think of it, you can do it. But for convenience sake, we thought we would give you a little taste tester. You can pre-programme your fireplace to start or shut down alongside other appliances – switch on the alarm, fireplace turns off; open the garage door, fireplace turns on. You can even set your perfect scene – early morning wake-up: blinds up, radio on and fireplace burning. Alternatively, transform your living room with music, dimmed lighting and a glowing fire.
Chowmain agrees:
"Set up a single button on your keypad to dim the lights, start up the fireplace and play some Barry White."
If you love our Smart Heat system, what about a Smart Home? Have it all with Chowmain's software.