In 2022, multi-residential developments make up an increasingly large portion of new buildings across New Zealand and Australia.
Initially poorly designed, cramped, and generally aimed at working-class communities, they've come a long way – with modern technology, they are increasingly sophisticated, luxurious, and contemporary in their design.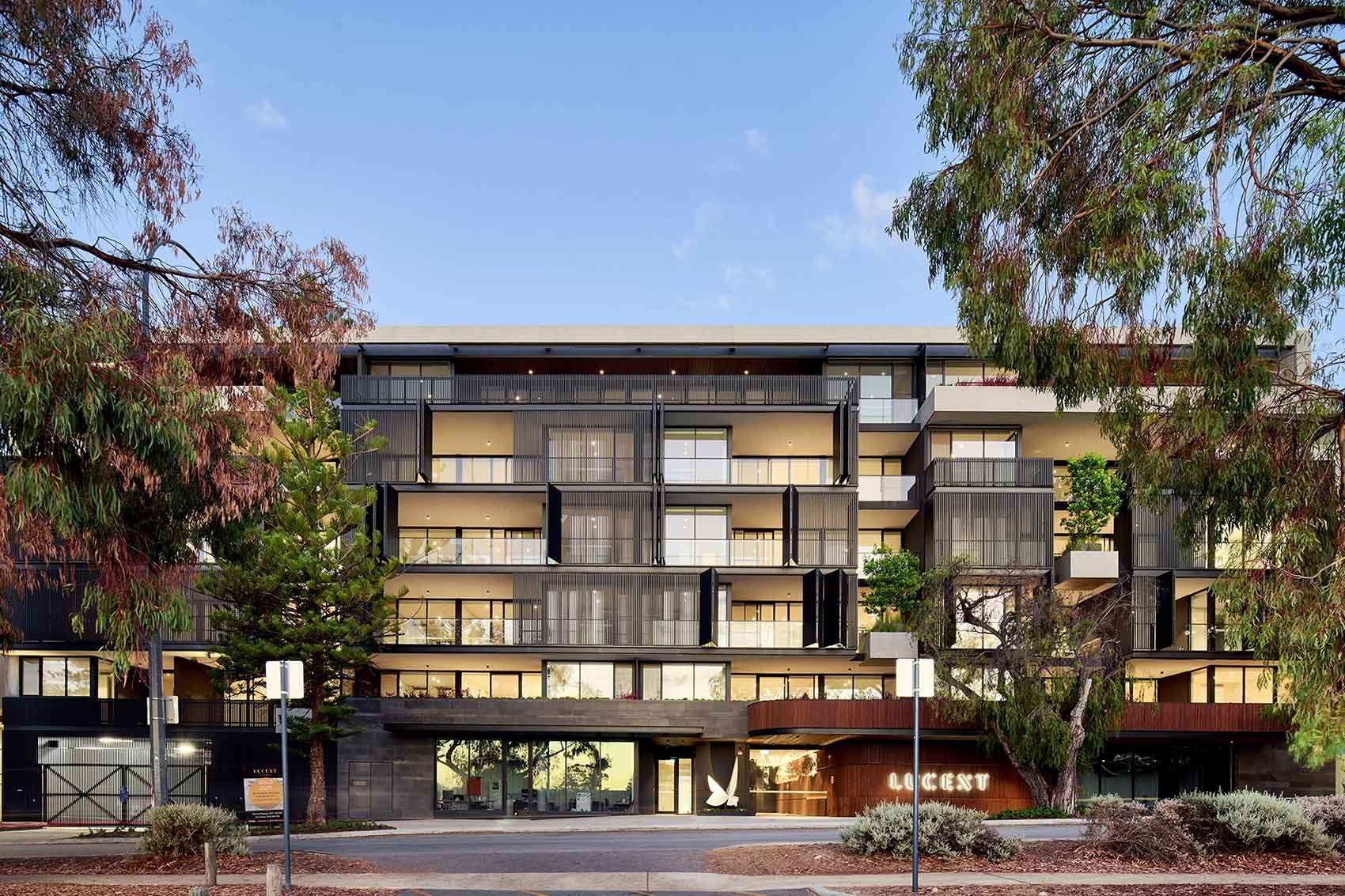 Four Escea DS Series gas fireplaces were installed in the recently completed Lucent Claremont Apartments in Perth, by Hillam Architects. Photography: Joel Barbitta.

The same can be said about gas fireplaces. Once an inefficient, unreliable, and unattractive fireplace and form of home heating – not only are they increasingly striking in their design, but they are also safer, smarter, and more efficient.
Modern technology makes them a perfect solution for the challenges faced by Architects in heating multi-residential buildings. We spoke to Escea Architectural Advisor Richard Miller to find out why.
Hi Richard. In your experience, what challenges do architects or developers face when it comes to specifying fireplaces in multi-residential projects?

One of the biggest challenges faced by developers of multi-residential projects is cladding materials used around the fireplace surround, and the integration of fireplaces into bespoke entertainment centers. There is an increased demand for complex, recessed and completely boxed-in, sealed cavity units constructed from high quality, but often heat-sensitive materials. 
Clients are also demanding clean facades and glazed balconies, forcing the flue terminal to the back of the building or up fire-rated risers 6-10 levels high.
How has modern gas fire technology solved these challenges?

The introduction of electronic, power flue technology with a sealed chamber like Escea's makes them a safe, stable, and predictable appliance. Zero Clearance rated fireboxes also solve the challenge of heat-sensitive materials – meeting the increased demand for bespoke integrations and allowing for the level of design freedom that architects are asking for in 2022.
Complex, configurable flue systems and hidden design features to improve performance also give architects the widest range of installation options.
Beyond this, Escea has completed a wide range of in-house tested solutions which have been processed into downloadable, detailed guides to help designers keep their projects moving toward the desired outcome.
Without this technology, how different would these buildings look?

With many clients looking to social media for inspiration, how a look is achieved is often a secondary consideration. The clean, tight, minimalist look that many clients are asking for cannot always be achieved using products with dated technology.
Gas fires operating on older technology simply do not cope with new, sealed energy envelope buildings, and the increase in multi-level designs typical of modern apartment living.
The flue system pathway is critical to these projects and only a power flued fire can offer flexibility of flue terminal location. Escea's flexible power flue technology allows the fireplaces to be flued horizontally rather than vertically – an incredible benefit for high-rise apartment buildings that are 10+ stories high.
With flue systems that have been designed and tested up to 40m, multiple offsets and 3 choices of terminal configuration, Escea offers clients a workable solution that in the past, hasn't been possible.
What style of fireplaces are suitable for multi-residential buildings?

Escea's DS Series gas fireplace is an increasingly popular choice for multi-residential projects – and for good reason.
The DS Series benefits from Escea's most innovative technology – flexible power flues promoting design flexibility, zero clearance rating, a sealed combustion chamber as well as all the smart features you would expect from your home technology today.
But ultimately, the DS Series glass fronted gas fireplace is powerful, efficient and a focal point in any living space. And the option of having this level of luxury and sophistication in a 2nd, 4th and even 10th-story apartment is revolutionary.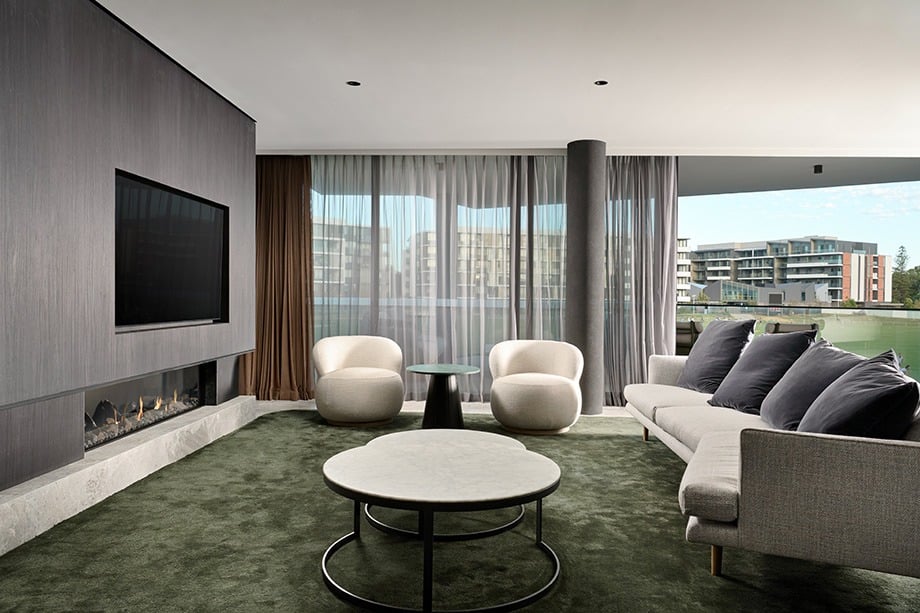 The frameless Escea DS1650 gas fireplace installed in the living room of a Lucent Claremont Apartment by Hillam Architects. Photography: Joel Barbitta.

For more information or to speak with one of our Architectural Advisors, visit our Architectural support page here.