Design freedom series: what does flexible flue technology mean?
Our Powered Direct Vent Technology gives you the flexibility to place your fire almost anywhere you wish. A fireplace in the middle of the room – why not? Run a flue under the floor. Horizontal or vertical installation – No worries!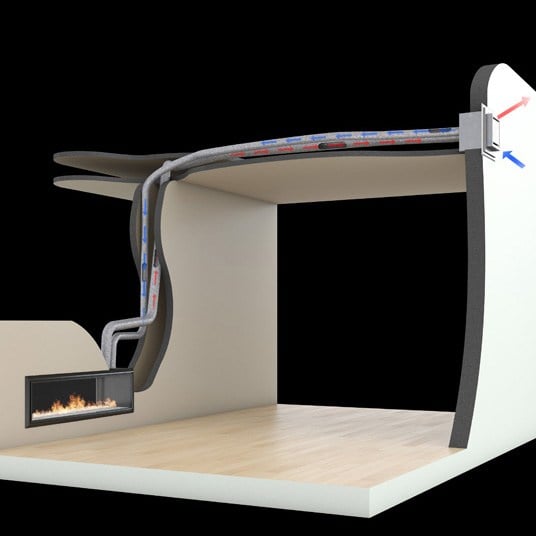 Powered Direct Vent offers higher efficiency, better reliability and flueing flexibility. The DX Series fireplace has the maximum flexibility when it comes to location, making it the perfect fireplace to integrate into your dream home.
The key is in the externally mounted fan at the end of the flue which removes the fire's exhaust air and pushes fresh air from outside for combustion. This flueing system is what enables the flues to be run underfloor or through the ceiling with a vertical or horizontal termination.