New Poly Pro flue extensions allow 12-metre flue runs
Escea has released a new flue solution for D Series (DL850, DL1100, DX1000, and DX1500) gas fireplaces with flue runs longer than four metres. A combination of aluminium flexi pipes and poly pro extensions allow flue runs up to 12 metres, offering even greater flexibility in planning and installation.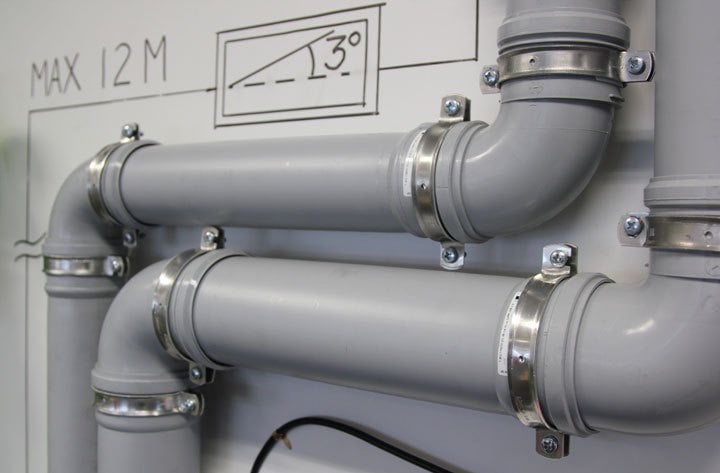 With this flexible flue system, you can install your new Escea fireplace almost anywhere you like, including as a striking island in the middle of the room.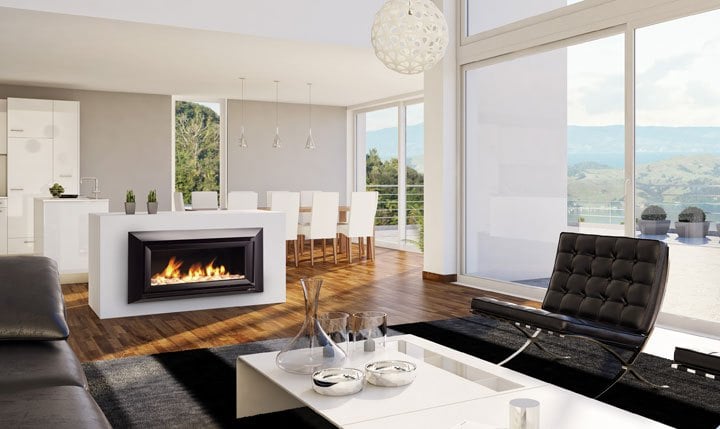 Thanks to Powered Direct Vent technology and a wide range of fascia and fuel bed designs, Escea fireplaces have long been flexible in design and installation. Poly Pro flue extensions help an Escea gas fireplace fit even more seamlessly into your dream lifestyle.