Design Freedom Series: Why is Zero Clearance important to me?
A fireplace is made for you to enjoy – not only for functional purposes but also for beauty and design. Therefore, the fireplace should fit your needs rather than you needing to fit in with it. That is where Escea comes in to play. Zero Clearance rating is here to make sure you can have whatever fireplace you want, wherever and however you want it. Location and wall structure are finally not a problem.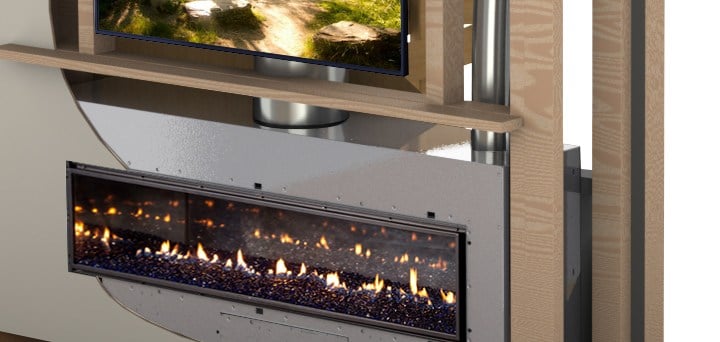 Zero Clearance means that no clearance is needed between the fireplace and combustible materials such as timber. Therefore, fireproof materials are a thing of the past as it eliminates the need for expensive fire-rated structures. How does this affect you? Save your pennies on the expensive materials to put towards the things you want to spend your money on – including that desirable Escea DX1500 fireplace for even more flame.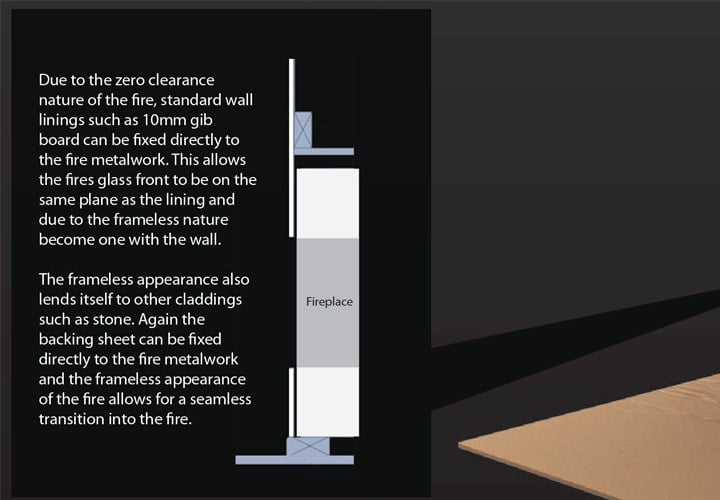 It doesn't even stop there; thanks to the Zero Clearance rating, Escea fireplaces are safe to install below a TV so you don't have to sacrifice your favourite screen.