Escea at TIN100 Report Launch by Eben Joubert
As the Sales and Marketing Manager at Escea, I constantly keep my ear to the ground to learn how our products are perceived around New Zealand. Learning about how our company and products impact New Zealand's economy is vital for constant product development and market awareness.
As a small country on the world stage, New Zealanders have to stick together in high value industries. Producing high quality, revolutionary, NZ made products keep booming industries, specifically the hi-tech, alive in our end of the world and do inspiring things for our nation.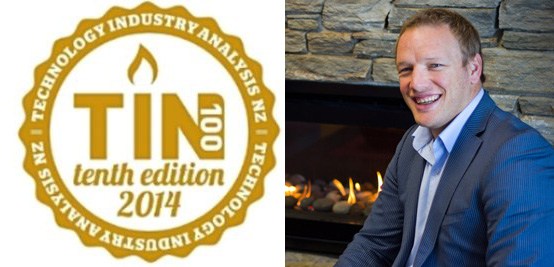 I was fortunate to attend the launch of the 10th TIN100 report; an industry analysis of NZ companies in the hi-tech and ICT sectors and their impact on NZ. Escea was awarded with inclusion in the report as one of the "Top 10 Hot Emerging Hi-Tech Manufacturers".
Science and Innovation Minister, Steven Joyce, spoke at the event alongside a panel of experts including, Roy Moody from Phitek, Mark Ryan from Snakk Media and Simon Feiglin from Riverside Venture Capital Fund. I thoroughly enjoyed the wealth of information being shared; learning about the industry's worth to NZ and how important business fundamentals are to sustain long term growth.
The hi-tech industry has employed 35,200 people and has added 10,500 jobs in the past 10 years. In the past 5 years, has grown by $1 billion dollars and is equal to the NZ meat exports. Not only are we proud to be amongst this exciting industry, but being recognised as one of the top 10 emerging hi-tech manufacturers gives us room for doing even bigger and better things.
Inspiration flowed as the night continued. Listening to the panel, I took notes, jotted down quotes and started my own thought train to answer how, what and why. I was also pleased to see some points that were stressed for their importance as being a common occurrence at Escea. Establishing a positive company culture and nurturing a healthy R&D department have always been important in our business planning.
Overall, the night was a great learning experience as well as wonderful celebration of our achievements at Escea. It reinforced our practice of continually learning about our customers' needs and desires, understanding the market, and researching and innovating every day. Thanks, yet again, to our talented team of people who are constantly thinking outside of the box and evolving our business on a daily basis.