Hottest Outdoor Summer Trends this season
In 2015, we're seeing a huge move towards a new style of outdoor living. People want more of an outdoor lounging area with resort-style features, a lot more colour and cooking & heating facilities.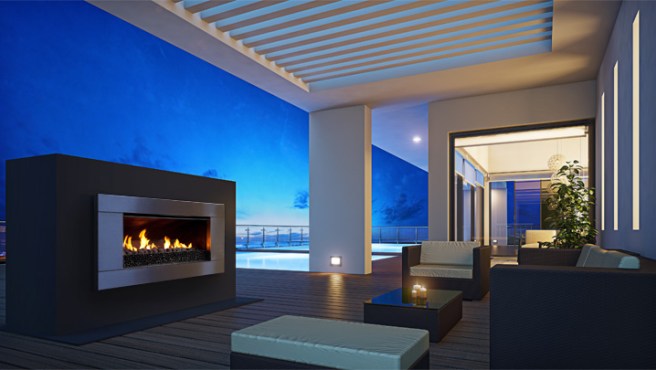 Setting
Over the past couple of years, we have seen a slight transition towards this new style with even outdoor kitchens being the "it" thing. But now, homeowners are going all out with new outdoor living areas which mimic an inside living room setting.
This year, the hottest Summer trend is creating a second living area outdoors complete with rugs, comfy couches, curtains and outdoor fireplaces.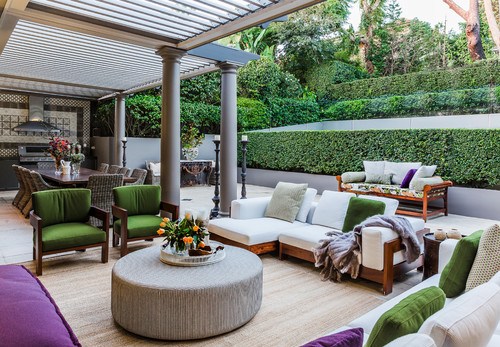 Traditional Patio

The furniture has moved away from the hard, stiff and scratchy material, and are now soft and textured. Homeowners want to have a second location in their home to lounge and relax rather than just sitting.
Metal and glass combinations have been declining, and now there is a lot more wicker, timber and UV resilient materials.
When we say wicker, it's not the old-fashioned materials that may come to mind. This new style of wicker material is made out of extremely high quality weatherproof resin or polyethylene.
Colour
2015 is the year to not hold back on colour. Gone are the days of greys and neutrals. Just like the indoor living room fashions, outdoor living areas are making more of a statement with a lot more pop. Coloured cushions, rugs and curtains are making outdoor areas stand out like never before.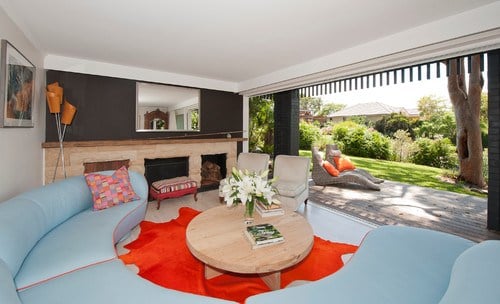 Contemporary Living Room by Sydney Architects Annabelle Chapman Architect Pty Ltd
Heating & Cooking
Just like the fireplace is the heart of the home, it has now become the heart of the outdoors. Creating a setting that looks more like an inside living room means having a centre piece which really shines. This is where an outdoor fireplace works really well.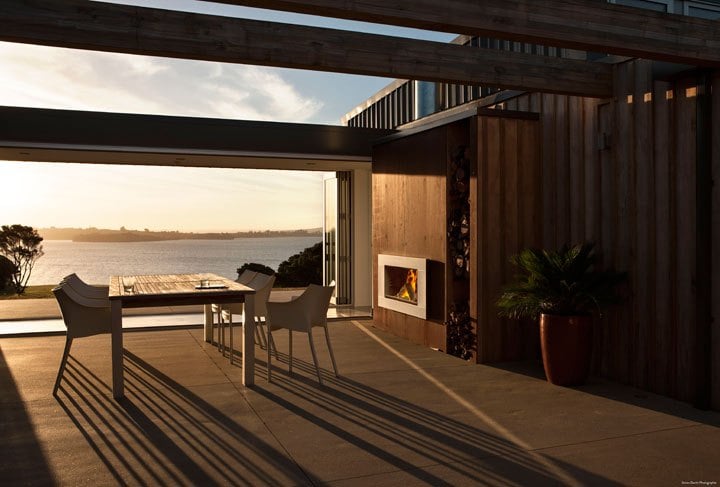 Escea fireplaces are great for both heating and cooking. The EF5000 outdoor fireplace is a fantastic heating fireplace and the EW5000 outdoor fireplace is a cooking fireplace.