Indoor-Outdoor flow with Escea
If you build your house on the cusp of a natural reserve, in order to blend in with the surroundings it's important to bring something of the outdoors in. One house that has done just that – successfully incorporating nature and paying homage to its surroundings – is this home, designed by Francis Whitaker of architectural firm Mason & Wales.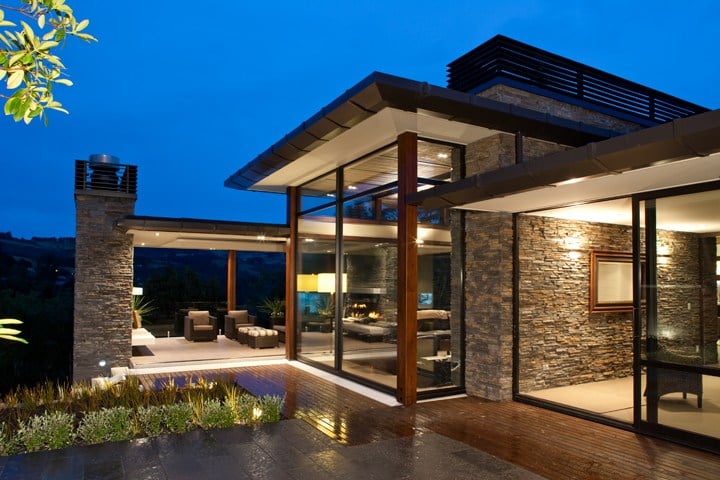 Whitaker worked closely with his clients to achieve their vision of a modern, functional family home which fitted harmoniously with its surroundings. Located on a rocky promontory overlooking a protected forest, the house appears to effortlessly echo the forms of the land.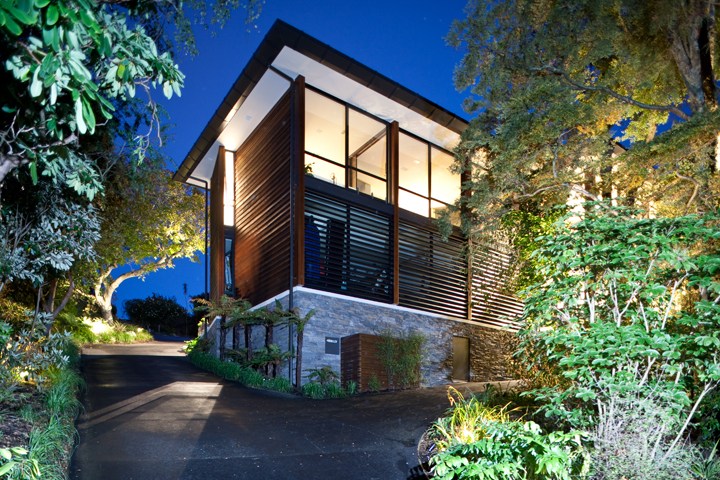 One structural element which immediately brings nature indoors is the prolific use of glass throughout the house. By adding walls of windows Whitaker has achieved a relaxed and tranquil setting with the vegetation clearly visible and the house flooded with natural light. Glass throughout the home creates a sense of an inherent connection to the outdoors.
The Escea DL850 gas fireplace in the living room is encased in a rugged stone wall which is in keeping with the exterior of the home, creating another connection between inside and outside. The insert fire, as well as providing a practical heat, fits perfectly with the clean lines of the architecture.
Another way in which the natural surroundings are embraced is with the addition of a cosy outdoor room. With sliding doors opening to the central living space, this allows for an easy flow between the indoors and outdoors.
An outdoor fireplace creates a natural ambience and makes for a dramatic focal point, inviting guests to get comfortable in front of the fire and relax amidst the peaceful setting.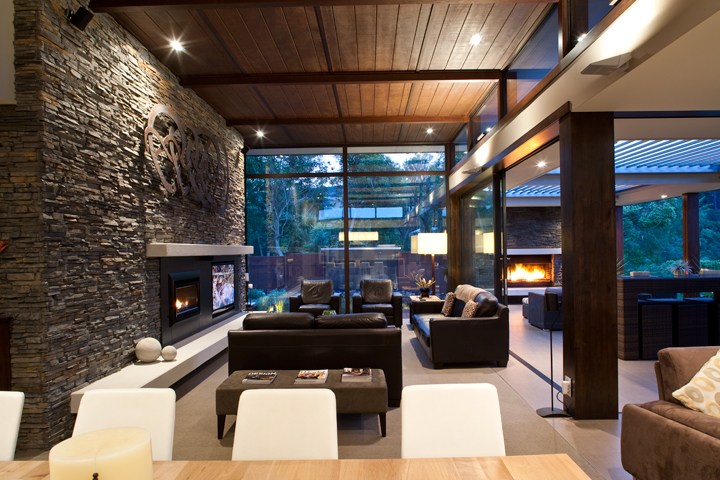 The master suite incorporating master bedroom and ensuite is built out to the bush line, with Whitaker's motivation being to create the illusion of living amongst trees. The wall between the master bedroom and the ensuite can be conveniently pulled back to enjoy a panoramic view of the tree canopy.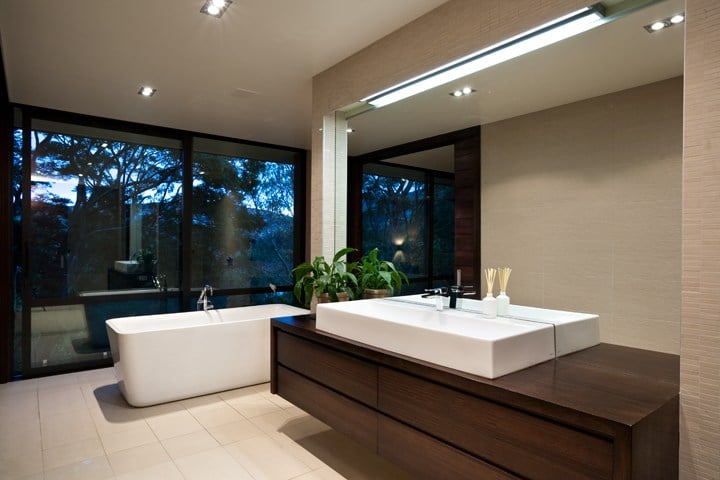 With the combination of glass allowing natural light, wood and rugged stonework, emphasis is placed on acknowledging and celebrating the natural environment. The final product is a home that works well for a growing family, while maintaining an exotic resort getaway feeling, so the occupants feel like they are on holiday all year round.